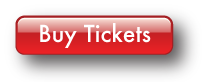 A Holiday Revue
Book by Stuart Ross
November 27 – December 22, 2013
The "heavenly" 1960s quartet The Plaids aren't sure why they've returned to Earth for a posthumous performance, but a phone call from Rosemary Clooney lets them know that they're needed to put a little holiday harmony into a discordant world. The boys perform audience favorites such as a riotous version of "The Ed Sullivan Show" featuring the Rockettes, the Chipmunks, and The Vienna Boys Choir; and a Plaid Caribbean Christmas that puts the "Day-O" in Excelsis!
Performances held at the Broadway Rose New Stage, 12850 SW Grant Ave., Tigard.
Performance run time is 2 hours and 15 minutes, including one 15-minute intermission.

Print Media Sponsor
The Oregonian
Directed & Choreographed by Dan Murphy
Musical Direction by Jeffrey Childs
Set Design by Chris Whitten
Lighting Design by Bearclaw Hart
Costume Design by Allison Dawe
Prop Design by Deb Dahling
Sound Design by Dan Hallberg
Wednesday, November 27, 7:30 PM PREVIEW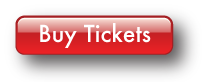 Friday, November 29, 7:30 PM OPENING NIGHT
Saturday, November 30, 7:30 PM
Sunday, December 1, 2:00 PM – Limited availability
Thursday, December 5, 7:30 PM – Limited availability
Friday, December 6, 7:30 PM
Saturday, December 7, 2:00PM
Saturday, December 7, 7:30 PM
Sunday, December 8, 2:00 PM – Limited availability
Thursday, December 12, 7:30 PM
Friday, December 13, 7:30 PM
Saturday, December 14, 2:00 PM
Saturday, December 14, 7:30 PM
Sunday, December 15, 2:00 PM – Limited availability
Thursday, December 19, 7:30 PM
Friday, December 20, 7:30 PM
Saturday, December 21, 2:00 PM – Audio description available
Saturday, December 21, 7:30 PM
Sunday, December 22, 2:00 PM