Summer Parking Advisories
Construction around the Deb Fennell Auditorium this summer will impact parking.
Although we will lose access to the majority of the auditorium's existing parking spots, don't worry! We have identified more than enough available spots to make up for the lost parking on the campus.
There are plenty of off-site spaces available within a short walking distance. Here are some tips and a map to assist you:
Arrive thirty minutes early to allow for parking.
Be mindful of patrons with lower mobility when choosing a space.
Drop off patrons needing ramp access at the east entrance.
Consider carpooling – theatre is more fun with friends!
Be considerate of our neighbors if parking in residential areas and do not block driveways.
Bring a flashlight to light your walk back to your vehicle.
Keep safe and always use sidewalks and crosswalks.
See the map below for suggested alternative parking spaces.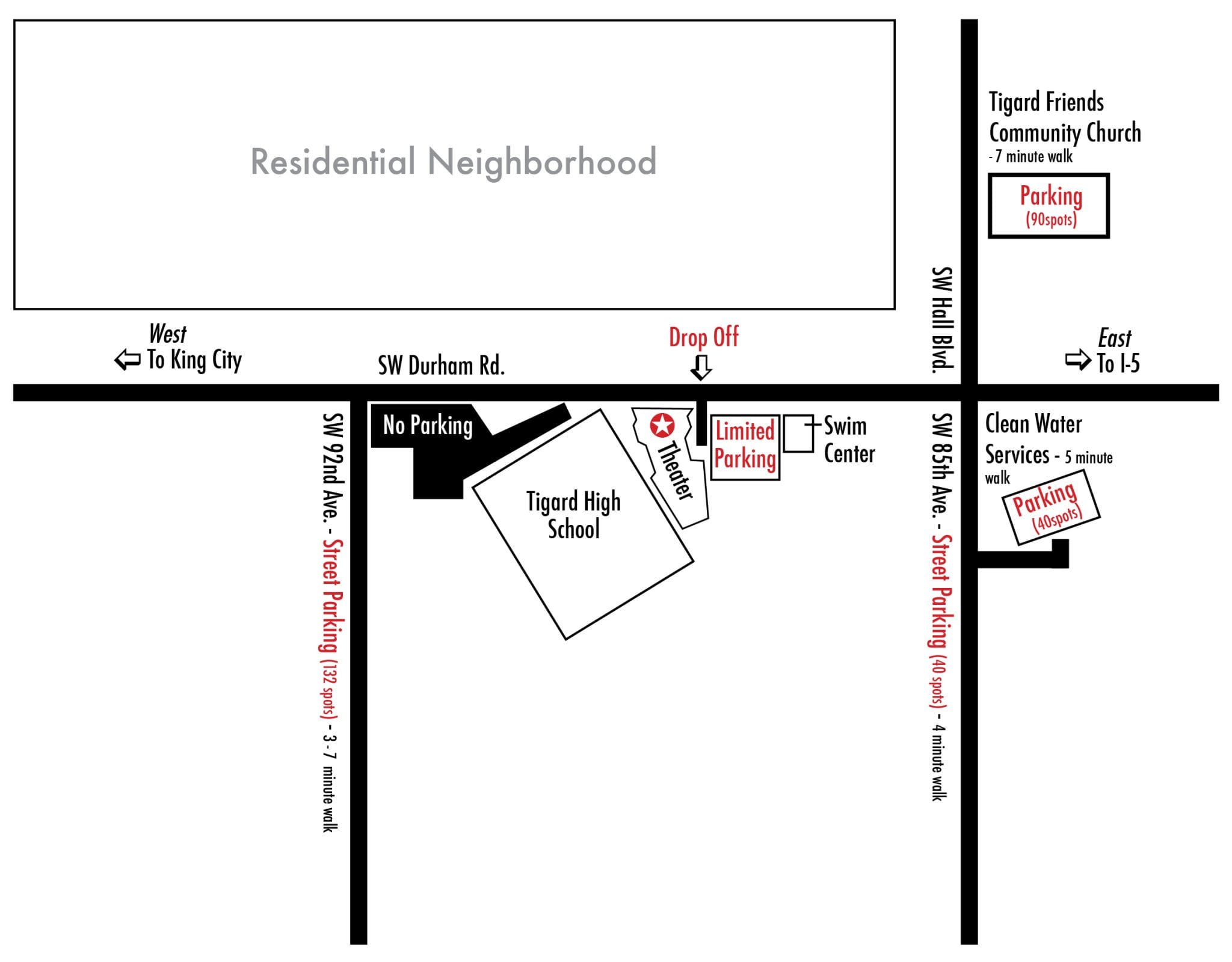 Street Parking:
SW 92nd Ave
132 Spots; 3 to 7-min walk
SW 85th Ave
40 Spots; 4-min walk