**Please note that the opening of 2019 camp registration has been postponed until December 5**
This intensive 3-week training workshop is designed for students who are serious about pursuing musical theatre performance. Participants will get real-world experience by rehearsing and mounting a full musical production of Tuck Everlasting under the direction of professional actor and director Isaac Lamb.
Update for 2019: In 2019, our Teen Summer Workshop will be held at Fowler Middle School, giving participants the opportunity to learn the ins and outs of producing a full-length show in a non-traditional space!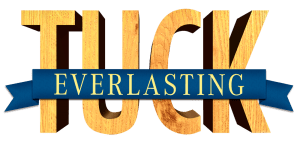 ---
Workshop and performances held at Fowler Middle School, 10865 SW Walnut St, Tigard, OR 97223
Camp: July 8 – 27, 2019
Tuition: $500 (includes $50 deposit)
Scholarships available—to apply, submit the application below with your registration form.
¿necesitas una traducción al español? descargue el formulario de inscripción aquí y el formulario de becas aquí.
Please contact Amaya Santamaria with any questions at camps@broadwayrose.org or by calling 503.906.2383
Past teen workshop productions:
2009 — Grease
2010 — Big River
2011 — Fiddler on the Roof
2012 — The Music Man
2013 — Once on This Island
2014 — Children of Eden
2015 — The Wizard of Oz
2016 — Pirates of Penzance
2017 — Godspell
2018 — Annie