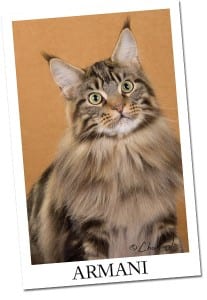 Hi!
My name is Armani, and I'm a Maine Coon cat. My mom, Beth, is the patron services manager at Broadway Rose Theatre, so I was able to live the dream of every dramatic kitty—I got to audition for this summer's production of Cats!
Cats like me know that our Tony Award-winning musical is the second longest-running Broadway show, but Mom says Broadway Rose is the first Portland-area theater to produce the show. When I heard that, I knew I had to audition…
Who could I be? Skimbleshanks is special because he's in charge of the night train, but Mr. Mistoffelees can perform magic that no other cat can do! Or maybe I could be Macavity, the master criminal.
When I got to the auditions, I noticed that all the hopefuls were humans, but I warmed up anyway—and that's when I heard the producers talking. Did you know that it costs nearly $30,000 just for the rights to do Cats? Or that the theater will provide costumes, makeup, live music, choreography, and direction for a huge cast of 24? On top of all that, it will cost $50,000 just to hire us cats to sing, dance, and act! Holy meow!
Well, I didn't get a role in the show; all the parts went to humans. But after hearing how expensive it will be to produce this celebrated musical, I knew our theater would need some help. Luckily, YOU can play a role—when you donate to Broadway Rose,
you'll help to bring Cats to life.
I hope you'll adopt my fellow cats by making a donation for what they need. After all, Skimbleshanks wouldn't be able to tell his story without his train, Macavity couldn't make mischief without his special effects, and no cat could journey to the Heaviside Layer without the staircase reaching to the sky!
Please make a gift today to support memorable musical theater for felines and humans alike.
With thanks,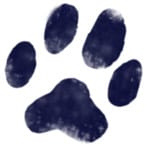 P.S. Now is a great time to become a Broadway Rose donor – you'll enjoy special benefits and enrich our community! See the donor benefits here.
---
About donating to Broadway Rose Theatre Company
Where does the money go?
Your gift will immediately go to work in our community to bring luminous musical theater to life. With your support, we are able to:
produce exceptional musical theater;
employ locally and nationally recognized professionals, including performers, musicians, directors, choreographers, and designers;
introduce young people to the arts through our educational programs; and
offer subsidized tickets to performances and scholarships for our camps to struggling families
Donate online, by calling 503.603.9862, or by mail to: Broadway Rose Theatre Company, P.O. Box 231004, Tigard, OR, 97281.
Broadway Rose is a 501(c)(3) nonprofit organization. Contributions are tax-deductible to the extent allowed by law. Your gift also entitles you to exclusive donor benefits – click here to see some of the ways we say thank you for making our work possible!
Learn more about supporting Broadway Rose here or call our development department at 503.603.9862.
Help bring luminous musical theater to our community with a gift today!
or call 503.620.5262