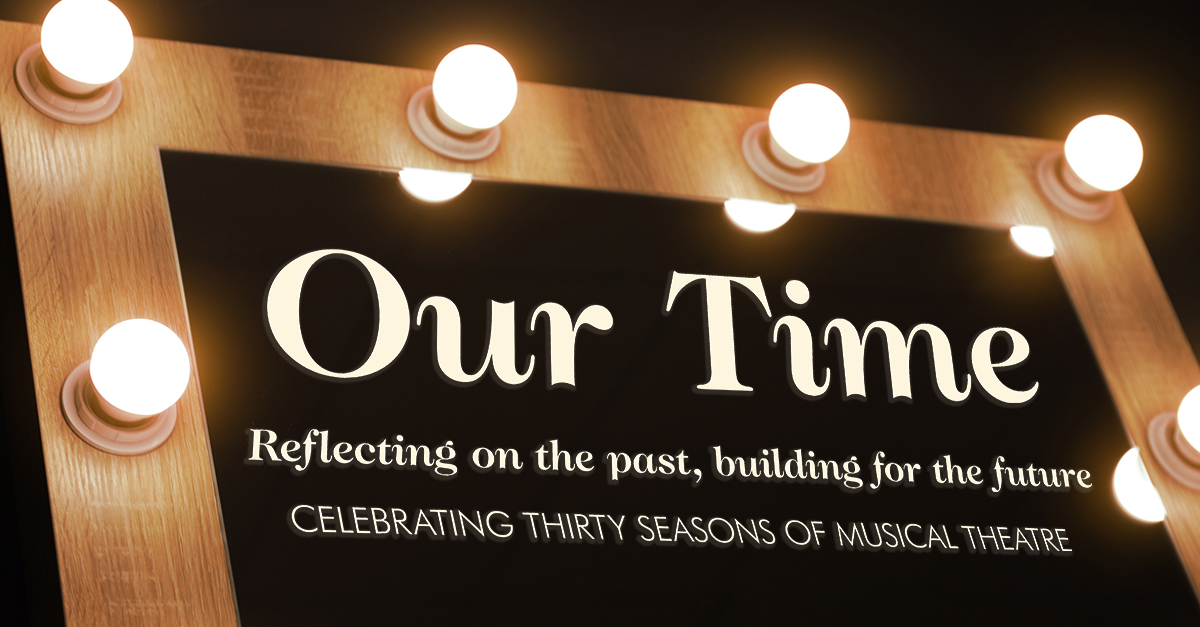 Don't miss Our Time, a virtual fundraising gala and anniversary celebration!
Grab your favorite party hat and beverage and settle in for the fun as we reflect on 30 seasons of wondrous musical theatre. In this FREE streaming presentation, we will take a look back in time at past productions while special guests share memories and perform beloved showtunes.
Premieres May 19 at 5:00 p.m. PDT
The presentation will be available for streaming here and on our YouTube channel.
The recording will remain available to watch until June 19, 2021.
Featuring performers and special appearances you won't want to miss, including:
Charles Cook
Lisamarie Harrison
Aida Valentine
and more!
Please consider a gift to help Broadway Rose build for the future.

We're making the presentation available for free and inviting you to support this fundraiser at the amount that's right for you.
Thank you!