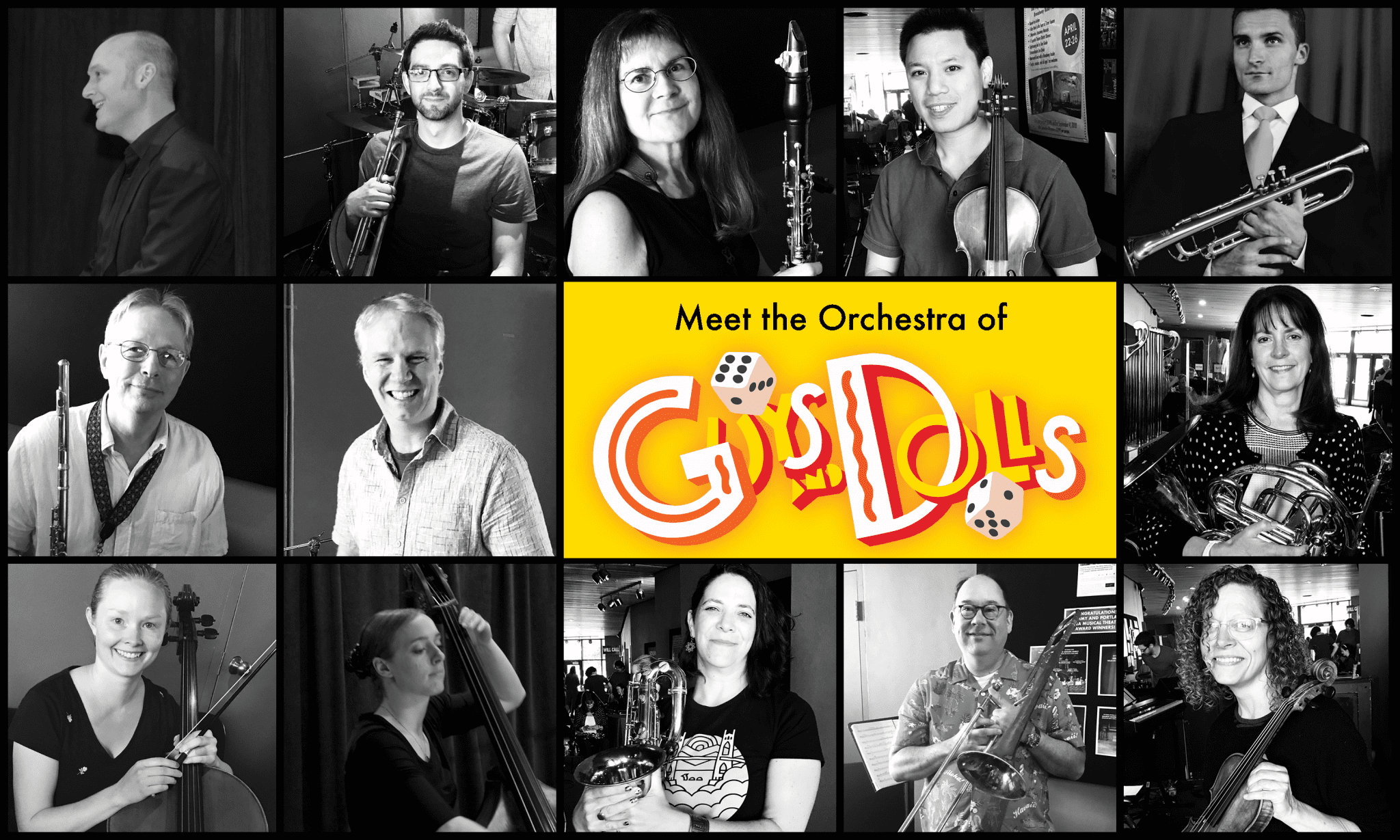 Jeffrey Childs – Piano/Conductor

Originally from Chico, California, Jeffrey has been the staff accompanist at California State University, Chico, as well as the cofounder of Theatre, ETC, a musical theatre program for children. He has also helped develop shows with the Broadway Junior program at Music Theatre International. Previous Broadway Rose credits include Gypsy, Beehive, Company, A Very Merry PDX-mas, Church Basement Ladies, The 25th Annual Putnam County Spelling Bee, A Taffeta Christmas, Oklahoma!, Grease, The World Goes 'Round (PAMTA, Drammy), Plaid Tidings, I Love You, You're Perfect, Now Change; and The Andrews Brothers. Other credits include: Music Director – A Year With Frog & Toad (Oregon Children's Theatre), Violet (STAGED!), Conductor – Little Shop of Horrors and Assistant Music Director – Dreamgirls and Sweeney Todd (Portland Center Stage). Jeffrey also teaches classes and camps at Oregon Children's Theatre, Stagecoach, and Robert Gray Middle School.
---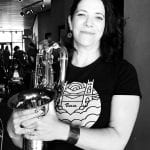 Mieke Bruggeman-Smith – Reeds

Mieke is a performer, educator, composer/arranger and the education/community coordinator for the Portland Jazz Composers' Ensemble (PJCE). She performs regularly with the all-female sax quartet, Quadraphonnes; the Afro-Cuban band, Melao de Cuba; the 12-piece jazz chamber orchestra, PJCE; Mystery Seed; the Ezra Weiss Big Band; as well as performing in musicals. Recent Broadway Rose productions include: Gypsy, Company, and The 25th Annual Putnam County Spelling Bee. Mieke also enjoys teaching private lessons at her home studio and co-teaching at Roosevelt High School, Beaumont Middle School, and the Portland Youth Jazz Orchestra. She is heavily involved in promoting music education and loves collaborating with her music community. Music is the one outlet that (as author Tom Robbins might say) keeps the oxygen from leaking out of her life!
---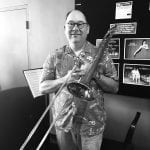 Bryant Byers – Trombone

Bryant has enjoyed being a Portland-area trombonist for the past eight years. This will be his sixth season performing for the wonderful productions here at Broadway Rose Theatre Company.
---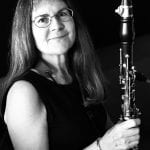 Alicia Charlton – Reeds

Alicia is an active freelance musician and teacher. She is Principal Clarinet with Portland Columbia Symphony Orchestra, and also holds positions with Newport Symphony and Portland Chamber Orchestra, and is a regular substitute with the Portland Opera Orchestra. She has performed with numerous other orchestras, musical theatre companies, and chamber ensembles, including the Oregon Symphony, Vancouver Symphony, Portland Festival Symphony, Walla Walla Symphony, Cascadia Composers, the Astoria Music Festival, Pixie Dust Productions, Lakewood Theatre Company, and Mock's Crest Productions. Alicia is delighted to be back in the pit, playing Guys and Dolls, her seventh production with Broadway Rose Theatre!
---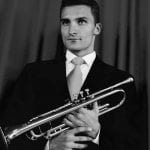 Levis Dragulin – Trumpet
Levis began performing on trumpet when he was 11 years old. In 2006, he was awarded a Bachelor of Science in Music from Portland State University. After that, he decided to work on Royal Caribbean cruise lines as lead trumpet for the theater band. He traveled the world for four years to places such as Australia, New Zealand, Alaska, Mexico, the Caribbean and the Mediterranean. In the last six years, Levis has been involved in around 30 musical productions in the Portland area, including Annie Get Your Gun, Bye Bye Birdie, South Pacific, La Cage aux Folles, Cats, My Fair Lady, Beauty and the Beast, Show Boat, The Music Man, Dreamgirls, Thoroughly Modern Millie, Oklahoma!, Anything Goes, Ain't Misbehavin', Chicago, Man of La Mancha, Gypsy, and Billy Elliot.
---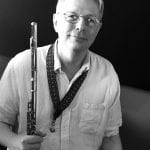 Marc Grafe – Reeds

Multi-instrumentalist Marc Grafe is a Portland native. In addition to his frequent pit orchestra work, he has performed locally with Newport Symphony, Bravo! Vancouver, Portland Columbia Symphony, Little Ballet Theater, Ne Plus Ultra Jass Orchestra, Clocktower Wind Orchestra, the Latin funk band Felicidades, and the Arundo reed quintet. He has taught at Warner Pacific and Reed College. As a sound designer/performer, he has toured with the Robert Ashley Ensemble, American Music/Theatre Group, Nu Shooz, and the John Cage Songbooks. His work as a sound engineer can be found on Lyrichord, Nonesuch, CRI, and Sacred Harp Publishing. His favorite music is whatever is on the stand in front of him.
---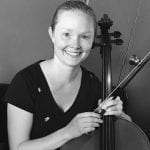 Hannah Hillebrand – Cello

After eight years as a full-time ICU nurse, Hannah Hillebrand decided to pursue her passion and completed her master's degree in cello performance with Hamilton Cheifetz at Portland State University in 2014. She continues to work part-time as a nurse while enjoying a busy freelancing schedule. In addition to private teaching, she enjoys working with the adult group cello classes at the Community Music Center in Portland. She has been featured as a soloist with ARCO-PDX and is also a regular member of the Vancouver Symphony Orchestra. Hannah is a founding member of the Northwest Piano Trio. She also works as the education and outreach coordinator for Chamber Music Northwest and Portland Piano International. Hannah is an avid traveler and also enjoys baking and knitting.
---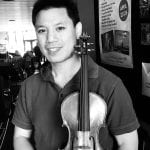 Alistair Kok – Violin

Alistair was born in Blacksburg, Virginia and is a graduate of Virginia Tech, the Ohio State University, and the Longy School of Music in Cambridge, Massachusetts. He moved to Portland, Oregon in 2015 and currently serves as concertmaster for the Corvallis Repertory Singers Orchestra and plays violin in the Newport and Yakima Symphonies and viola in the Vancouver Symphony. His piano trio, Trio Musicorum Medicorum, concertizes around Portland and Newport. When he's not playing the violin or viola, Alistair enjoys figure skating, taking care of his angelfish, and spending time with his dog, Willy.
---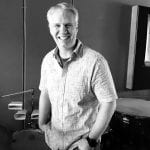 Bill Norris-York – Percussion

Bill began playing piano, as all budding musicians do, and then moved onto reed instruments (saxophone and flute). While in high school, he was ultimately drawn to banging on things and a drummer was born. He started down the path of Bachelor of Music, then after a transformative class which exposed him to high tech, he switched gears and got into computer programming. However, he never lost his love of music. In 2008, he played his first musical for West Sylvan Middle School's production of Little Shop of Horrors and became enamored with musical theatre. Since then, he has performed for triangle productions!, Stumptown Stages, Staged!, and Broadway Rose and is very honored to be playing for their mainstage production of Guys and Dolls.
---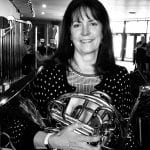 Wendy Peebles – French Horn

Born and raised in the great state of Wisconsin, Wendy graduated from the University of Wisconsin with a Bachelor of Science and a Bachelor of Music degrees before moving to the Pacific Northwest in 1990. As a professional musician, she plays the French horn with the Vancouver Symphony, a wind quintet, and various shows around town. An avid gardener, Wendy puts her skills to work with her day job managing Joe's Place Farms, an 80-acre farm and store in Vancouver, WA. She lives in Vancouver with her husband Doug, who is also a professional musician, a superb mechanic, and old car fanatic.
---
Amy Roesler – Bass

Amy is thrilled to be back at Broadway Rose playing bass for Guys and Dolls. Favorite past highlights include being in the pit for West Side Story and Gypsy. Since moving back to Portland, Amy has also performed on violin, viola, and bass for shows at Lakewood Theatre Company, Stumptown Stages, and Pixie Dust Productions. She has also played for cabarets and variety shows, as well as local orchestras, with genres ranging from classical, jazz, rock, and bluegrass. Amy is especially grateful for the many people in the theatre community who have helped her find her footing in Portland.
---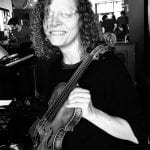 Mary Rowell – Violin

Mary is a freelance musician and teacher in the Portland Metro area. She has regularly played in various regional theaters including Portland Center Stage, Broadway Rose, and The Musical Theater Company back in the '90s.  Mary also plays classical and baroque, and is the concertmaster of the Bach Cantata Choir in Portland. When not playing or teaching, Mary enjoys gardening, astronomy, and beekeeping.
---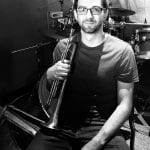 Logan Thane Brown – Trumpet

Logan has been a freelance trumpeter in the Portland area since moving from Wisconsin in 2010. Mr. Brown is a regular section player with the Vancouver, WA Symphony Orchestra, and is principal trumpet of the Eugene Concert Orchestra. Brown has been an active player in musical theatre orchestras around Portland for the past eight years, performing with companies such as Broadway Rose, Lakewood Theatre Company, Stumptown Stages, Clackamas Repertory Theatre, and more. Brown also leads The BrassRoots Movement, a local New Orleans style street brass band which has performed at events such as the Waterfront Blue Festival, Music on Main, and a live broadcast on KMHD radio. Brown enjoys playing the wide variety of music offered in the Portland area.