Holiday Giving Drive benefiting Good Neighbor Center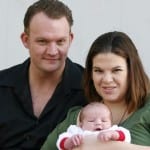 Broadway Rose Theatre Company is honored to partner with Good Neighbor Center to help local families struggling with homelessness, so that they might experience the warmth of the season while receiving safe emergency housing and supportive, empowering services.
To help our neighbors in need, simply bring your unwrapped gift of any of the following items to any performance of A 1940s Radio Christmas Carol or to the box office during business hours. There will be collection bins in the lobby. Thank you!
Needed Items:
Sheets (twin/full)
Blankets
Washcloths
Socks
Body wash
Gloves
30 gallon or larger trash bags
Paper towels
Other needed items include: 1" binders, portfolio folders, ballpoint pens, HOP passes, bus tickets (all zones), size 6 diapers, pull-ups, Pedialyte, baby wipes, Lysol spray/wipes, dish soap, all-purpose spray, bleach, Windex, all sizes of clothing (summer and winter), extra strength Tylenol, Thermometers, chewable baby aspirin, cereal, coffee, creamer/powdered milk, milk, peanut butter, cheese, butter, rice, kids snacks.
Good Neighbor Center provides food, shelter, and empowering services to homeless families in the Tigard area. Learn more about Good Neighbor Center and see their full list of needed items at http://goodneighborcenter.org