Holiday Giving Drive benefiting Good Neighbor Center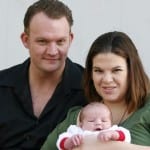 Broadway Rose Theatre Company is honored to partner with Good Neighbor Center to help local families struggling with homelessness, so that they might experience the warmth of the season while receiving safe emergency housing and supportive, empowering services.
To help our neighbors in need, simply bring your unwrapped gift of any of the following items to any performance of Your Holiday Hit Parade or to the box office during business hours. There will be collection bins in the lobby. Thank you!
Canned/non-perishable food
Lightweight cotton washable blankets
Toothbrushes
Infant Tylenol, Extra-Strength Tylenol for adults
Cough drops
Bus tickets
Cleaning supplies: All-purpose cleaner, Lysol spray and wipes, large trash bags, bleach, laundry soap, paper towels
Clothing (all sizes) for men, women, and children
Good Neighbor Center provides food, shelter, and empowering services to homeless families in the Tigard area. Learn more about Good Neighbor Center and see their full list of needed items at http://goodneighborcenter.org