How did Broadway Rose performer and Band Geeks! director Isaac Lamb get his start in theater – and what keeps him here? (Hint: It involves you!)

Dear theater fan,
I came into theater as an awkward and socially unskilled teenager. I had played every sport I could get my hands on, but as a sophomore at Jesuit High School I realized that the competitive nature of athletics was no longer fun for me. But I didn't have any tools to figure out what else I wanted to be. My mom suggested auditioning for the spring musical, Pirates of Penzance, and so I did. I remember walking into the theater, being welcomed by a diverse and outgoing group of students, and feeling like I'd "come home."
Did I wind up starring in that play? No. I played Pirate #37 out of 50 – or at least that's what I call it. I was one in a very large ensemble, helping to move scenery and dancing in the chorus. I loved it. Though I wasn't the Pirate King, I was a vital member of a team – a team whose goal was not competitive but collaborative: to create the best possible story, together, and share it with people.
I performed in every play and musical from then until I graduated. 15 years later, I now make my living as a theater artist. Every morning I wake up feeling grateful that the work I do helps people connect with their humanity. It matters to you.
Blessedly, my career path led me here to Broadway Rose, a company that proves that theater has tangible benefits. Whether it's the busloads of kids enjoying the children's shows, the teens participating in workshops and camps or the thousands of patrons like you connecting with the performers and one another through shared stories, Broadway Rose has made an enormous impact on our community. They've reached out to multitudes of young people searching for their place in the world and have provided them with a safe, creative space to find their voice and follow their dreams.
It is in the telling of stories that we find what is valuable, who we are, and who we want to be. I'm honored to continue that tradition as I make my mainstage directorial debut here this January with Band Geeks!, a musical about a group of high school students struggling to find a sense of belonging – sound familiar? I'm deeply thankful to you for investing in Broadway Rose to help this and other stories come alive. We could not succeed without your support.
Your contribution will ensure that our community and our children continue to be enriched by outstanding musical theater.
I hope you'll join me in supporting Broadway Rose's mission to continue that work.
Sincerely,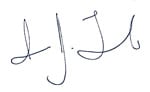 Isaac Lamb
P.S. Donors receive exclusive benefits! Did you know that besides being eligible for a tax deduction, your gift to Broadway Rose also earns you invitations to special events and other unique benefits? See how giving can enrich your theater experience here.
---
About donating to Broadway Rose Theatre Company
Where does the money go?
Your gift will immediately go to work in our community to bring luminous musical theater to life. With your support, we are able to:
produce exceptional musical theater;
employ locally and nationally recognized professionals, including performers, musicians, directors, choreographers, and designers;
introduce young people to the arts through our educational programs; and
offer subsidized tickets to performances and scholarships for our camps to struggling families
Make a donation online, by calling 503.620.5262, or by mail to: Broadway Rose Theatre Company, P.O. Box 231004, Tigard, OR, 97281.
Broadway Rose is a 501(c)(3) nonprofit organization. Contributions are tax-deductible to the extent allowed by law. Your gift also entitles you to exclusive donor benefits – click here to see some of the ways we say thank you for making our work possible!
Learn more about supporting Broadway Rose here or call our development department at 503.603.9862.
Help bring luminous musical theater to our community with a gift today!
or call 503.620.5262