Book & Lyrics by Howard Ashman
Music by Alan Menken
Based on the film by Roger Corman
Screenplay by Charles Griffith
September 20 – October 21, 2012
A doo-wop spoof of 1950s sci-fi disaster movies, Little Shop of Horrors follows the misadventures of Seymour, a down-and-out floral assistant who longs to get the girl of his dreams and escape life on skid row. He becomes an overnight sensation when he discovers an exotic plant with a mysterious craving for fresh blood. Soon "Audrey II" grows into an ill-tempered, R&B-singing carnivore who offers him fame and fortune in exchange for feeding its growing appetite, finally revealing itself to be an alien creature poised for global domination! Laced with dark humor and irresistible music, Little Shop of Horrors is one of the longest-running off-Broadway shows of all time.
Performance run time is 2 hours with one 15-minute intermission.
Little Shop of Horrors contains comic horror violence, mild language and sexual references. Parental guidance suggested for children under age 10.
Performances held at the Broadway Rose New Stage, 12850 SW Grant Ave., Tigard.
Show Sponsor


Media Sponsor
The Oregonian
Directed & choreographed by Abe Reybold
Musical Direction by Mont Chris Hubbard

Lighting Design by Chris Sackett
Costume Design by Shana Targosz
Prop Design by Sumi Wu
Sound Design by Cecil Averett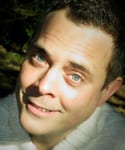 Bobby Ryan (Seymour) is deeply grateful to Sharon, Dan, Abe and Chris for believing in, and taking a chance on, the new guy. It has been Bobby's dream for nearly 25 years to play the role of Seymour. Due to his deep fear of singing in front of other people, he had dismissed this dream as one that would never happen. However, after mustering all the courage he could and auditioning for Hairspray last season and getting cast, he decided to go for it! Bobby would like to thank Patty for urging him gently four years ago and dedicates his performance to sweet, sweet Tyler.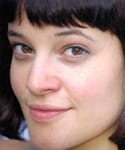 Rebecca Teran (Audrey) first gave breath to the role of Audrey at age five, in her impressive world premiere stage-adaptation, in the Teran Family living room, where she played ALL the characters, while pleasantly singing along to her VHS tape at the top of her lungs. She shares the ecstatic joy of her cast to bring this story to life on stage. Since landing here in Portland, Rebecca has created many roles including Colleen in Find Me Beside You (Many Hats Collaborations), Erica in Carnies, The Musical (Action/Adventure), Girly in The Happy Family (TightRope Theatre) and Kate in last summer's Ripper here at the Broadway Rose, where she will be returning this winter for Christmas on Broadway. Rebecca received her B.F.A. in Music Theatre from Shenandoah Conservatory. She is the proud recipient of the Portland Drammy and PAMTA awards for outstanding performance in Music Theatre.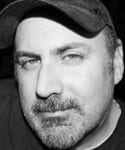 Darren Hurley (Mr. Mushnik) is glad to be performing with Broadway Rose after last appearing in Ripper and Evita. Other favorite roles include Harry in Company for JANE/Brundog Productions, Durdles in The Mystery of Edwin Drood, Caleb Thorpe in The Spitfire Grill, Pasquale in The Most Happy Fella, and Perkins in Ernest in Love (2006 Drammy Award for Best Supporting Actor in a Musical), all with Lakewood Theatre Company. Darren has also perfomed with The Musical Theatre Company and with the Oregon Symphony in the role of Benny Southstreet in their semi-staged production of Guys & Dolls.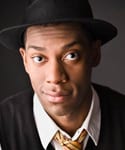 Brian Demar Jones (Orin) is very excited and ever grateful to be making his Broadway Rose debut as the Dentist. He recently spent the summer in Idaho playing in Ragtime and Spamalot with the Coeur d'Alene Summer Theatre. Having been in PDX for almost a year he has had the pleasure of working in Fertile Grounds Festival, teaching with PCC and PAC, and playing in The Brother/Sister Plays at Portland Playhouse Theatre. His other favorite credits include Henry IV, Part 2 (OSF), Les Misérables with Douglas Webster (CST), Songs For A New World, Big River as Jim, Hello, Dolly! (5th Avenue Theatre); and The 25th Putnam County Spelling Bee in Seattle playing Mitch Mahoney. Brian is also a director/teacher/acting coach in and around Portland, and is currently working with Portland Actor's Conservatory, and gained an M.F.A. degree from the University of Washington. Thanks to his real life Seymour for all the love and support. www.bdemarjones.com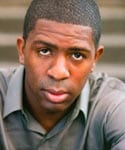 Jerrod Neal (Audrey II voice) is excited to be working with Broadway Rose again. Some of his other credits include The Drowsy Chaperone and Hairspray with Broadway Rose; RENT, A Chorus Line, and The Wiz with Stumptown Stages; Violet with Staged!, and Curtains with Lakewood Theatre Company. He holds a B.A. in Theatre Arts from Central Washington University and will be attending the American Musical and Dramatic Academy in New York this fall. "Give all thanks to God, Mom and Dad, family, and friends for their unconditional love and support. Congratulations to the cast and crew! Break a leg!"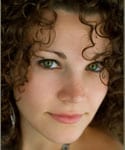 Beth Sobo (Chiffon) is thrilled to be making her Broadway Rose debut! Originally from Buffalo, NY, her experience spans national tours, cruise lines & regional theaters. Her 2010 debut in ART's Gracie and the Atom finally brought her work to Portland, where she decided to settle down with her wonderful husband. Favorite roles include: Gracie and the Atom (Gracie), the national tour of Jesus Christ Superstar (starring Ted Neeley), The Miracle (Mother Mary), The Miracle Worker (Annie Sullivan), and Annie Get Your Gun (Winnie Tate). Beth would like to thank her loving & supportive husband – Jeshua – for standing by her, encouraging this crazy dream. "You have made this all possible by being patient, loving and kind. Thank You." www.bethsobo.com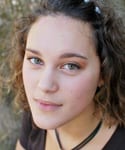 Lindzay Irving (Ronette) is excited to make her debut with Broadway Rose. She first found the performing arts while living in Europe. Upon returning to the United States, she continued theatre at Wilsonville High School. There, she took on the roles of Helena in A Midsummer Night's Dream, Jo in Little Women, Beatrice in Much Ado About Nothing, Aida in Aida, and Millie in Thoroughly Modern Millie. Other performances include Snoopy in You're A Good Man Charlie Brown (Oregon Children's Theatre). Lindzay enjoys Salsa dancing and traveling. She is currently a Mechanical Engineering student at Portland State University.
Erica Jones (Crystal) born and raised in Portland, Oregon, has been performing since the age of three, singing and dancing in church and throughout elementary and middle school. Erica graduated from Jefferson High School; during her high school years she performed in Church Girls, Too Good To Be True, and Who I Am; Celebrating Me with World Stage Theatre, as well as eight recitals, two gospel concerts, and the Miss Black Oregon 2010 competition. Erica was also involved in Les Femmes Debutantes organization. Erica attended Tennessee State University and is pleased to make her Broadway Rose debut in Little Shop of Horrors.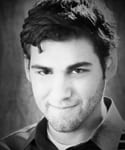 Jeremy Garfinkel (Puppeteer) is thrilled to be returning to the Broadway Rose stage. He was last seen with Broadway Rose in the ensemble of last summer's Ripper. Other puppetry credits include Tears of Joy's Stellaluna, which he performed in Portland and toured to schools across the country, When Animals Were People, also with Tears of Joy, and a variety of projects at The Ballard School of Puppetry at the University of Connecticut. Jeremy has also appeared on stage in Portland in How I Became a Pirate with Oregon Children's Theater, and Bridgetown: A Musical with Discourse Theater.
Thursday, September 20, 7:30 PM
PREVIEW
Friday, September 21, 7:30 PM
OPENING NIGHT
Saturday, September 22, 7:30 PM – Limited availability
Sunday, September 23, 2:00 PM
– SOLD OUT
Thursday, September 27, 7:30 PM – SOLD OUT
Friday, September 28, 7:30 PM – Limited availability
Saturday, September 29, 2:00 PM
Saturday, September 29, 7:30 PM – SOLD OUT
Sunday, September 30, 2:00 PM – SOLD OUT
Thursday, October 4, 7:30 PM
Friday, October 5, 7:30 PM – Limited availability
Saturday, October 6, 2:00 PM
Saturday, October 6, 7:30 PM – Limited availability
Sunday, October 7, 2:00 PM – SOLD OUT
Thursday, October 11, 7:30 PM
Friday, October 12, 7:30 PM
Saturday, October 13, 2:00 PM
Saturday, October 13, 7:30 PM – SOLD OUT
Sunday, October 14, 2:00 PM – Limited availability
Thursday, October 18, 7:30 PM
Friday, October 19, 7:30 PM
Saturday, October 20, 7:30 PM
Sunday, October 21, 2:00 PM
Photos
Review: Little Shop of Horrors at Broadway Rose
By Aaron Spencer
Just Out, Oct 11, 2012
The relatively small cast gives stellar performances. Bobby Ryan gives a particularly nebbish and pitiable take on Seymour, while Rebecca Teran's Audrey has just the right amount of trampy whimsy…Read the rest here.

'Little Shop of Horrors' at Broadway Rose blends B-movie spoofery with an A-class musical score
By Holly Johnson
Oregon Music News, Oct 9, 2012
Little Shop of Horrors, currently at Broadway Rose Theatre, pops with energy at every turn. On Tim Case's appropriately murky set…colorful costumes and blood-red swaths of lighting give the players plenty of visual pop…Read the rest here.
"Little Shop of Horrors" @ Broadway Rose Theatre Company
By Kristopher Haines
The Crippled Critic, Oct 2, 2012
The first word that comes to mind to describe Little Shop of Horrors is "fun." There are plenty of shows that are fun, but Little Shop just seems to be overflowing it; it's fun to watch, and it looks really fun for the performers…Read the rest here.
Review: Little Shop of Horrors
By Jonathan Frochtzwajg
Portland Monthly Magazine, Sep 28, 2012
Broadway Rose's current production of the musical hits all the right notes: It's gallows-humorous, deliciously campy, and set to a nostalgia-inducing score of late-'50s R&B tunes…Read the rest here.
BWW Reviews: THE LITTLE SHOP OF HORRORS at Broadway Rose, a Well-Casted, 1950s B-Movie Romp
By Barrett Johnson
BroadwayWorld, Sep 26, 2012
Little Shop of Horrors is a fun and talent-fueled romp through the cartoon that is the 1950s and the 1950s B-movie. It's pure entertainment and worth the price of admission, so go have a blast! And remember…Don't feed the plants!…Read the rest here.

Little Shop of Highlights: Broadway Rose presents a contemporary take on Ashman and Menken's classic
By Tina Arth and Darrell Baker
The Washington County Review, Sep 24, 2012
Director Abe Reybold has embraced a contemporary take on Ashman and Menken's classic that allows his actors to more fully develop their characters, and the result is amazing…Read the rest here.
"Little Shop of Horrors" review: Broadway Rose Theatre Company serves up a rollicking good time
By Richard Wattenberg
The Oregonian, Sep 23, 2012
Directed by Abe Reybold, this production turns the "Doo Wop" parody of a 1960 low-budget, Roger Corman comedy-horror film into a rollicking, rip-roaring, high-energy romp…Read the rest here.

Being an artist is in my blood
By Barbara Sherman
The Times, Sep 19, 2012
Bobby Ryan was born to play the role of the hapless Seymour in "Little Shop of Horrors" who toils away in Mushnik's Flower Shop on Skid Row while nursing a secret love for fellow worker Audrey and nurturing a mysterious plant with his own blood…Read the rest here.

Download the official press release here (PDF): Broadway Rose Theatre Company Presents A Musical of Supernatural Proportions – 9/24/2012
Puppeteer Jeremy Garfinkel takes viewers backstage to introduce the various puppets used to bring Audrey II to life in Little Shop of Horrors.
SPOILER ALERT: This video contains significant plot spoilers.