All performances of Once are SOLD OUT!
October 3 – 27, 2019 
Fall in love with the story of an Irish musician and a Czech immigrant who connect over their shared passion for music on the streets of Dublin. Over the course of one fateful week, an unexpected friendship and collaboration quickly evolves into a powerful but complicated romance, accentuated by the inviting, emotional score that earned an Academy Award, Grammy Award, Olivier Award, and a Tony Award. Featuring original songs from the critically acclaimed film, including the Oscar-winning 'Falling Slowly,' this achingly beautiful, joyously uplifting show strikes an unforgettable chord in audiences and speaks to the power of music to connect us all. 
Audience discretion is advised. 2019 Content Advisories

Directed and Choreographed by ISAAC LAMB
Book by ENDA WALSH • Music and Lyrics by GLEN HANSARD & MARKÉTA IRGLOVÁ
Based on the Motion Picture Written and Directed by JOHN CARNEY
Run time is approximately 2 hours and 30 minutes, including one 15-minute intermission.
Performances held at the Broadway Rose New Stage, 12850 SW Grant Avenue, Tigard, OR

Show Sponsor
Marilyn & Ron Nutting
Show Dates
NOTE: Scattered single tickets may become available for SOLD OUT performances. Check seat maps for availability.
Thursday, October 3, 7:30 PM PREVIEW—SOLD OUT
Friday, October 4, 7:30 PM OPENING NIGHT—SOLD OUT—Night with the starsº 
Saturday, October 5, 7:30 PM—SOLD OUT
Sunday, October 6, 2:00 PM—SOLD OUT
Thursday, October 10, 7:30 PM—SOLD OUT
Friday, October 11, 7:30 PM—SOLD OUT—Night with the starsº
Saturday, October 12, 2:00 PM—SOLD OUT—Post-show talk-back*
Saturday, October 12, 7:30 PM—SOLD OUT
Sunday, October 13, 2:00 PM—SOLD OUT

Wednesday, October 16, 7:30 PM—SOLD OUT—Added performance!
Thursday, October 17, 7:30 PM—SOLD OUT
Friday, October 18, 7:30 PM—SOLD OUT—Night with the starsº
Saturday, October 19, 2:00 PM—SOLD OUT
Saturday, October 19, 7:30 PM—SOLD OUT
Sunday, October 20, 2:00 PM—SOLD OUT
Wednesday, October 23, 7:30 PM—SOLD OUT
Thursday, October 24, 2:00 PM—SOLD OUT
Thursday, October 24, 7:30 PM—SOLD OUT
Friday, October 25, 7:30 PM—SOLD OUT—Night with the starsº
Saturday, October 26, 2:00 PM—SOLD OUT—Audio description available
Saturday, October 26, 7:30 PM—SOLD OUT
Sunday, October 27, 2:00 PM—SOLD OUT
º Nights with the stars are free and begin immediately following Friday night performances. Audiences are invited to remain after the show for a meet and greet with the artists.
*Talk-backs are free and open to the public. They begin immediately following the first Saturday matinee performance of the mainstage production and are held in the theater. You do not have to attend the Broadway Rose production in order to attend the talk-back.
Creative
Directed and Choreographed by Isaac Lamb
Music Direction by Eric Nordin
Set Design by Emily Wilken
Light Design by Carl Faber
Prop Design by Liz Carlson
Costume Design by Jamie Hammon
Sound Design by Brian K. Moen
Stage Manager Jessica Junor
News, Reviews, and Buzz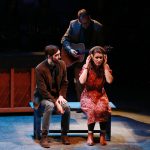 BWW Review: ONCE quitely enchants, at Broadway Rose
by Krista Garver
BroadwayWorld, Oct. 18, 2019
Overall, ONCE is a show you should not miss...Read more.
Once Upon a Time at Broadway Rose…
by Tina Arth
Westside Theatre Reviews, Oct. 13, 2019
[Once] comes to life with an immediacy that completely envelops the entire audience – the spirit of a traditional ceilidh, but in a contemporary context…Read more.

Music and the heart
by Judy Nedry
JudyNedry.com, Oct. 10, 2019
There's  the delightful melding of Irish and immigrant Czech communities. Heartfelt music and lyrics by Glen Hansard and Marketa Irglova, filled  with love, loss, and longing, are poignant and profoundly beautiful… Read more.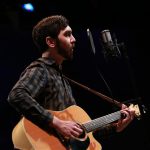 Once Upon a Time in Dublin
by Bennett Campbell Ferguson
Oregon ArtsWatch, Oct. 9, 2019
The play commands your attention whenever a showstopping musical moment arrives, like Hollingsworth exploding with energy during "When Your Mind's Made Up"… Read more.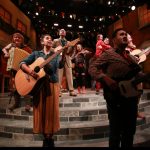 "Once" @ Broadway Rose
by Kristopher Haines
The Crippled Critic, Oct. 7, 2019
As always, Broadway Rose has wonderful singers and a tight band…Read more.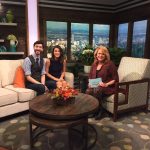 INTERVIEW: Once stars Morgan Hollingsworth and Marissa Neitling
AM Northwest, Oct. 7, 2019
Once co-stars Morgan Hollingsworth and Marissa Neitling with AM Northwest's Helen Raptis. Watch now.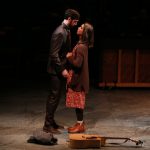 In 'Once,' guy meets girls, they make music together, and audience falls in love.
by Lee Williams
The Oregonian, Oct. 7, 2019
Lamb has found dream leads. Hollingsworth and Neitling nail Hansard and Irglová's silk-meets-gravel sound and the pair land all the right acting notes…Read more.

Falling slowly with "Once"
by Janae Easlon
The Times, Oct. 1, 2019
"This is a dream cast. I get to come home to the stage. It's been seven years since I've performed on stage, and it's what I'm trained in and where I fell in love with acting in the first place…This has been wonderful."…Read more.
Production Photos
Director's Note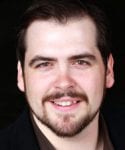 A NOTE FROM THE DIRECTOR: ISAAC LAMB
When I was just 10 years old my parents took my siblings and me to an Irish ceilidh (pronounced 'kay-lee') that was held in the parish hall of our church. We're an Irish Catholic family and thus no strangers to social gatherings that feature instruments, alcohol, and a spontaneous song or dance.  They thought we'd have fun. They might not have realized that I'd fall in love. Not with a woman (although, let's be honest, there were more than a few red-headed lasses who made my ten-year-old heart beat faster) but with the music, the dances, and the sudden overwhelming knowledge that life was precious, and all too short, and it must be celebrated.
That's a lot for a ten-year-old romantic. I've never forgotten it. And I see its imprint on nearly every piece of theatre I create. Life is too precious, too fleeting to not be fully lived; too ephemeral to not play as much music or find as much love as you can. This could be the thesis statement of any of the musicals I've directed recently – from Fly By Night to Ordinary Days to The Music Man – and it most certainly feels like the message at the heart of Once. This life we all share is so full of love and heartache, so simultaneously sad and beautiful that it hurts to try and hold it all. I honestly think that's what music is for: to help us try to hold it, appreciate it before our too-brief time is up. Music helps us make sense of it all, helps us feel a part of something bigger.
This immensely talented, rag-tag group of musician-actors, designers, and technicians has put together a ceilidh for you tonight. Think of it as a celebration of love, a celebration of music, a celebration of community. If you find yourself moved to tap your foot, clap your hands, or even hum along that's no accident. We want you to. You are even welcome to join us up onstage. No, really! Come and sit with us, make a new friend, take up a harmony if you know the song. Those tables at the back of the set and the seats around them are reserved for you. Come wander around before the show or at intermission. Or just dance in your seat. It doesn't really matter. We are one community and everyone is welcome here.
A recent study at University College London found that audience members' heartbeats actually synchronize when they watch a musical together. I don't think that I needed science to tell me that, but the confirmation sure is satisfying. Turns out that ten-year-old Irish romantic was onto something.
Slainté!
Falling Slowly Art Exhibition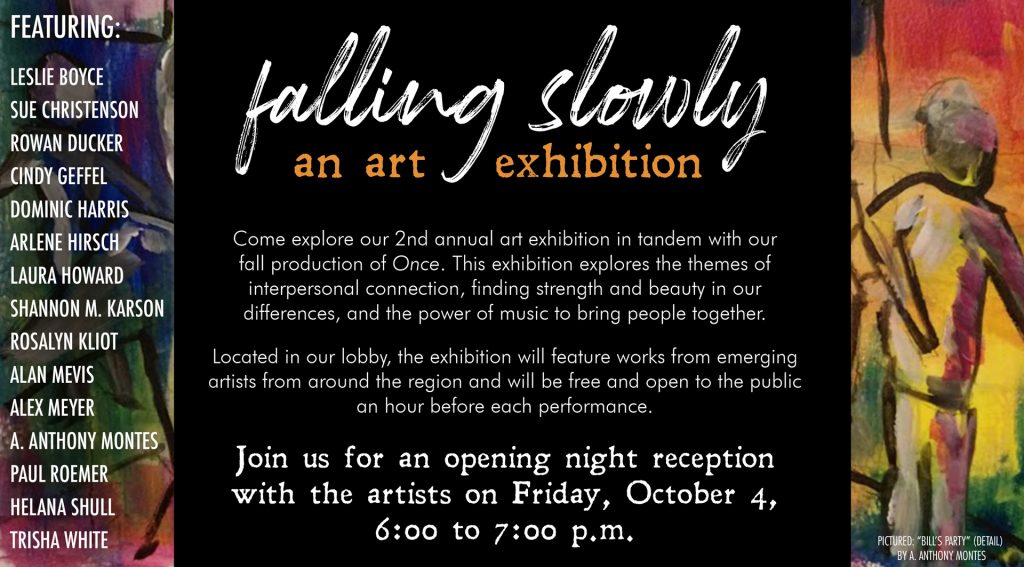 Behind-the-Scenes