October 3 – 27, 2019 
Fall in love with the story of an Irish musician and a Czech immigrant who connect over their shared passion for music on the streets of Dublin. Over the course of one fateful week, an unexpected friendship and collaboration quickly evolves into a powerful but complicated romance, accentuated by the inviting, emotional score that earned an Academy Award, Grammy Award, Olivier Award, and a Tony Award. Featuring all of the original songs from the critically acclaimed film, including the Oscar-winning 'Falling Slowly,' this achingly beautiful, joyously uplifting show strikes an unforgettable chord in audiences and speaks to the power of music to connect us all. 
Audience discretion is advised.

Directed and Choreographed by ISAAC LAMB
Book by ENDA WALSH • Music and Lyrics by GLEN HANSARD & MARKÉTA IRGLOVÁ
Based on the Motion Picture Written and Directed by JOHN CARNEY
Performances held at the Broadway Rose New Stage, 12850 SW Grant Avenue, Tigard, OR

Show Sponsor
Marilyn & Ron Nutting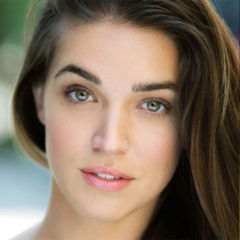 Marissa Neitling as Girl
Marissa is so thankful Broadway Rose brought her home to the stage, home to Portland, and home to the piano. For the past five years she played Lt. Kara Foster on TNT's The Last Ship.  She has made guest appearances on "Madam Secretary," "Elementary," and "Leverage," and her film credits include San Andreas with Dwayne "The Rock" Johnson. Stage credits: Into the Woods (Cinderella), You Can't Take it With You (Alice), and Oliver! (Nancy) at Lakewood Theatre Company; Gracie and The Atom (Beth) at Artists Repertory Theatre; A Chorus Line (Diana) and Nunsense (Sister Mary Leo, 2005 production) at Broadway Rose. Marissa is forever grateful to Dan and Sharon for casting her in her first professional job as an actor. M.F.A. from the Yale School of Drama, B.S. in mathematics from the University of Oregon Honors College.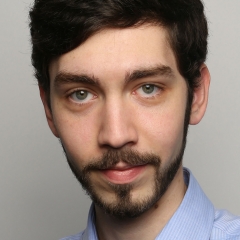 Morgan Hollingsworth as Guy
Morgan is a New York based actor/composer. Acting: Nickel Mines (New York Musical Festival), The Farnsworth Invention (La Jolla Playhouse), Romeo + Juliet + Anybodys (Functional Shoes), The Fantasticks (New Swan Shakespeare Festival). Composing: Script, score, and orchestrations for The House of Edgar Allan Poe: A Musical Based on His Life and Work (NYMF's Developmental Reading Series, Weber State University); and Margot's Blessing (New Musicals Initiative), a musical written with librettist Lori Jaroslow about the process of overcoming opioid addiction. Morgan's roots-rock band, Satin Nickel, released their self-titled EP in 2018 and will release their first full-length album Shadow of Doubt this November. Morgan attended the Johnny Mercer Songwriters Project last summer and received his B.F.A. in music theatre from University of California, Irvine in 2015. www.morganhollingsworth.com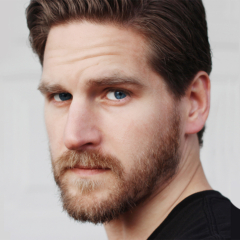 Jeff Rosick as Eamon
Jeff is an actor and music composer. Best known for his role as Buddy Jr. on Friday Night Lights (NBC), he has also appeared on Bones (FOX), Parenthood (NBC),  Aquarius (NBC), and more. As a commercial, TV, and film composer, he's worked with numerous local, national, and international brands. Currently, he's finishing up co-creating an original musical titled We Need this Musical to Stop Us from Killing Ourselves: the Musical!, which won Best of the Fringe Festival in Los Angeles, an award that then took it to New York. While dark and over-the-top, the musical carries a message of hope: you are not alone - don't give up.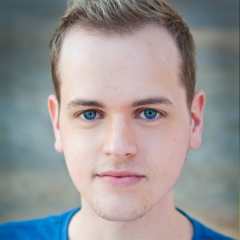 Collin Carver as Andrej
Collin is a professional cosmetologist at Studio V (Vancouver, WA), teacher, violinist, pianist, and wig builder and designer, as well as a performer. Some credits include: The Soul in One Move for the Fertile Ground Festival, Eugene/Teen Angel in Grease (Portland Area Musical Theatre Award Best Supporting Actor nominee) and Rolf in The Sound of Music at Broadway Rose, Miss West Coast in Pageant at triangle productions!, The Fire in Ablaze at Staged! (PAMTA Best Original Musical and Best Ensemble winner), and Alfred Bell in the original and revival cast of WWII Radio Christmas at Oregon Children's Theatre. His dream is that his love for the arts and entertainment, talent, work ethic, and character will one day make him a household name. Facebook.com/CollinLCarverAtStudioV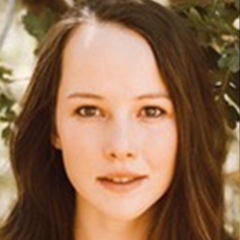 Jahnavi Alyssa as Reza
Jahnavi is elated to return to her theatrical home of Portland for her first Broadway Rose production. Area credits include Emma in Grand Concourse (Artists Repertory Theatre), Natasha Ivanova in Three Sisters (Portland Experimental Theatre Ensemble), and Traci Bird in Sans Merci (Badass Theatre Company). Most recently she was seen in Los Angeles playing the lead roles in Seven Bridges Road and Hot Tragic Dead Thing (Living Room Series) and in Salt Lake City playing QFWFQ in The Distance of the Moon (Sackerson Theatre Company). A fiddle player since the age of seven, she has performed and competed on stages across the country, including as Emily Webb in Liminal Vs. Our Town (Liminal) and the Showmaster in Something Really Big (SB Dance). She is a proud alumna of Lewis & Clark College and Third Rail Repertory Theatre's Mentorship Program.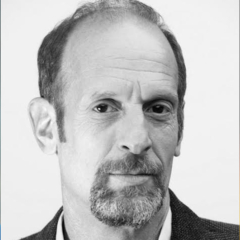 Duffy Epstein as Da
Duffy has acted in Portland for over 30 years and is excited to perform at Broadway Rose for the first time. Recent roles include: D'Amico in Jesus Hopped The 'A' Train and db in db at CoHo Productions, Fountainhead in Water by the Spoonful at Profile Theatre, Slank in Peter and the Starcatcher at Portland Playhouse, and Cash in The Pain and the Itch at Third Rail Repertory Theatre. TV appearances include roles on ER, The West Wing, General Hospital, Grimm, Pretty Little Liars/Perfectionists.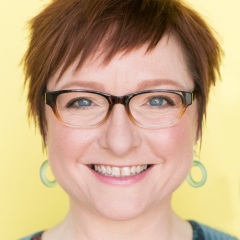 Kymberli Colbourne as Baruska
Kymberli is excited to return to the Broadway Rose stage, having last appeared as Mavis in Church Basement Ladies. Kymberli earned a B.A. in theatre performance from Scripps College. As a member of the Bag&Baggage Resident Acting Company, she has been busy onstage at B&B in Bell, Book and Candle (Miss Holyrood), Blythe Spirit (Madame Arcati), Charles Dickens Writes A Christmas Carol (Scrooge), Spinning Into Butter (Sarah Daniels), The Graduate (Mrs. Robinson), and Moby Dick, Rehearsed (as Ahab/Father Mapple). Kymberli has also performed with The National Theatre of the Deaf, the Oregon and Seattle Children's Theatres, Book-It Repertory Theatre, Seattle Shakespeare Festival, and Oregon Cabaret Theatre, to name just a few. When not on-the-boards, you can find her behind the microphone working as a voice over actor.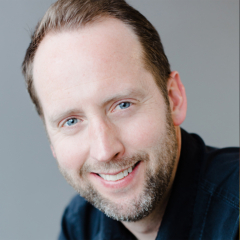 Matthew Henry Curl as Bank Manager
Matthew is overjoyed to return to the Broadway Rose stage in Once. He made his debut here in last summer's production of Mamma Mia! as Harry Bright. After years performing as a singer-songwriter in the Portland area, Matthew is having a blast getting back into his other love, the theatre! He earned degrees in theatre and vocal performance at Pacific Lutheran University and studied acting at the University of Iowa's graduate program. Favorite roles include Seymour in Little Shop of Horrors, Eddie in A View from the Bridge, and Bernard in Arcadia. As a musician, Matthew is best known for his role as singer-songwriter/guitarist in the Portland bands Jonah and Hello Morning, and as one half of the indie-folk duo The Half Hearted.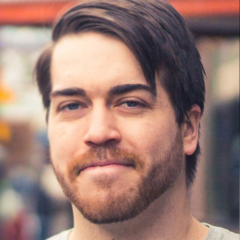 Dustin Fuentes as Svec
Dustin is an actor born and raised in Portland and is excited to be making his Broadway Rose debut! Getting to combine his love of acting and drumming on stage is a thrilling opportunity for him. He recently appeared in Beau Jest and Not About Heroes (New Century Players) and Creating Life Inside (Rogue Pack, Fertile Ground). Dustin is also a voice actor and can be heard on commercials throughout the Portland radio market.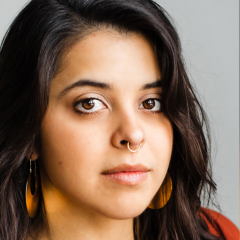 Tara Velarde as Ex-Girlfriend
Tara is excited to return to Broadway Rose for her second production, previously appearing as Francisca in West Side Story. In 2019 she appeared as Scissors in Oregon Children Theatre's The Legend of Rock, Paper, Scissors, and released her second studio album. She tours the U.S. as an independent artist and made her European debut on a 3-week headlining tour in 2018. Velarde has a degree in music education from Pacific University (Outstanding Vocalist, 2013). She teaches music and directs choirs (Pacific Youth Choir, Ethos), and has sung with The Oregon Symphony and White Bird Dance. Velarde has won awards in competition dance (Thunderstruck, Spotlight), and recently premiered her new podcast "Making the Move: Conversations with Full-Time Musicians" in partnership with Vortex Music Magazine. Facebook, Instagram, taravelardemusic.com.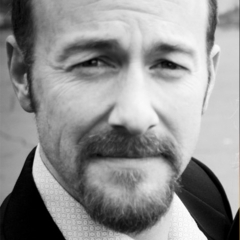 Andrew Maldarelli as Billy
is just thrilled to be part of Once, and feels there is something so very exciting about playing guitar and acting, in the same show! Last summer, he portrayed Sam in Mamma Mia! at Broadway Rose. He has been seen as Sparky in Forever Plaid, Herman in The Most Happy Fella, Adam in The Apple Tree, The Phantom in Phantom of the Country Opera (yes...you read that correctly) and Mr. Lindquist in A Little Night Music...where he was fortunate enough to meet his most amazing wife. He is a 1st grade teacher by day, and a padre/husband by night. He can juggle three things and is working on the fourth, and there is a very good chance that his dog is bigger than yours. 
Jay Tatco-Nowak as Emcee
Coming from a background in opera, Jay has performed as The Duke of Mantua (Rigoletto), Slender (The Merry Wives of Windsor), and El Remendado (Carmen) at BIOLA University, where he earned a Bachelor of Music degree. After studying opera, he went into film acting, where he currently does various short films and commercials, with the most recent being a commercial for Oregon Health Insurance. Jay is originally from southern California and has been in the Northwest for the past two years. He was most recently seen as Hades in Bedrock Theatre's new adaptation of Persephone. This production of Once is Jay's first musical at Broadway Rose. He is a teacher and musical director at Christian Youth Theatre Portland/Vancouver and is also a musician at his church.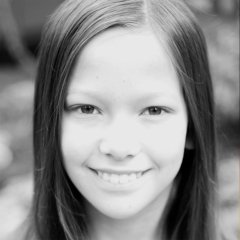 Eva Hudson Leoniak as Ivonka
Eva is thrilled to be playing the role of Ivonka in Once. Eva made her debut at Broadway Rose in 2016 as The Star in A Very Merry PDX-mas. In 2017 and 2018 she played several roles including Tiny Tim in A Christmas Carol at Portland Playhouse. Eva was Pearl in Portland Playhouse's Scarlet for which she was nominated for a 2018 Portland Area Musical Theatre Award for Outstanding Young Performer. In October of 2018 Eva performed 'O'Papa' from Scarlet for The State of The Arts event at City Hall. Eva is a very imaginative and musical child. She loves to compose music on the piano, write musicals and stories, and build Lego worlds. Along with her more traditional homeschool courses, she studies voice, piano, acting, and Kung Fu. Eva's motto is "Don't give up." 
Show Dates
Thursday, October 3, 7:30 PM PREVIEW—SOLD OUT
Friday, October 4, 7:30 PM OPENING NIGHT—Limited Availability—Night with the starsº 
Saturday, October 5, 7:30 PM—SOLD OUT
Sunday, October 6, 2:00 PM—SOLD OUT
Thursday, October 10, 7:30 PM—SOLD OUT
Friday, October 11, 7:30 PM—SOLD OUT—Night with the starsº
Saturday, October 12, 2:00 PM—SOLD OUT—Post-show talk-back*
Saturday, October 12, 7:30 PM—SOLD OUT
Sunday, October 13, 2:00 PM—SOLD OUT

Wednesday, October 16, 7:30 PM—Added performance!
Thursday, October 17, 7:30 PM—Limited Availability
Friday, October 18, 7:30 PM—SOLD OUT—Night with the starsº
Saturday, October 19, 2:00 PM—SOLD OUT
Saturday, October 19, 7:30 PM—SOLD OUT
Sunday, October 20, 2:00 PM—SOLD OUT
Wednesday, October 23, 7:30 PM—Added performance!
Thursday, October 24, 2:00 PM—Added performance!
Thursday, October 24, 7:30 PM—Limited Availability
Friday, October 25, 7:30 PM—SOLD OUT—Night with the starsº
Saturday, October 26, 2:00 PM—Limited Availability—Audio description available
Saturday, October 26, 7:30 PM—SOLD OUT
Sunday, October 27, 2:00 PM—SOLD OUT
º Nights with the stars are free and begin immediately following Friday night performances. Audiences are invited to remain after the show for a meet and greet with the artists.
*Talk-backs are free and open to the public. They begin immediately following the first Saturday matinee performance of the mainstage production and are held in the theater. You do not have to attend the Broadway Rose production in order to attend the talk-back.
Creative
Directed and Choreographed by Isaac Lamb
Music Direction by Eric Nordin
Set Design by Emily Wilken
Light Design by Carl Faber
Prop Design by Liz Carlson
Costume Design by Jamie Hammon
Sound Design by Brian K. Moen
Stage Manager Jessica Junor