Broadway Rose Theatre Company's 2022 Season is proudly presented by
Pearson Financial Group



Show Sponsor:


Welcome
This is the fourth time we've offered A Very Merry PDX-mas, a script which was first dubbed Celebrate Home for our inaugural New Stage production in 2008. This show has earned a special place in our hearts — we've called it our Christmas Card to the city of Portland and its surroundings, and this tribute has never been more sincerely meant! We are proud to celebrate some of the quirks and qualities that make Portland our home, and we're also excited to present one of the larger productions we've worked on since the start of the pandemic.
Despite the hardship of the past few seasons, 2022 has been a banner year for Broadway Rose, with our new expansion, a full season of live theatre offerings, and a revived hope for our creative future. We look forward to continuing to explore all of the opportunities our new space brings as we support artists in sharing their vision and creating connections with those who have contributed so much to Broadway Rose, both in years past and, most especially, during these present times. Your contribution to our success has never been more appreciated!
We are also delighted to launch our 2023 season, which includes, Audition from Hell, a new musical written by Sharon, and are thrilled to bring to our stage the Tony Award-winning jazz musical Ain't Misbehavin', rescheduled from 2021. These fantastic shows are joined by our summer productions and perennial crowd pleasers, Joseph and the Amazing Technicolor Dreamcoat, Andrew Lloyd Webber's tribute to a colorful mixture of musical genres and stylings, and Rodgers + Hammerstein's timeless Cinderella. We'll be featuring both of our summer productions back at the Deb Fennell Auditorium, where we are returning after a five year hiatus.
Thank you again, for joining us for this celebration of seasonal traditions in our uniquely Portland production. We hope you enjoy some very happy holidays and a healthy New Year!
Enjoy the show!
Sharon Maroney                      
Producing Artistic Director
Dan Murphy
Managing Director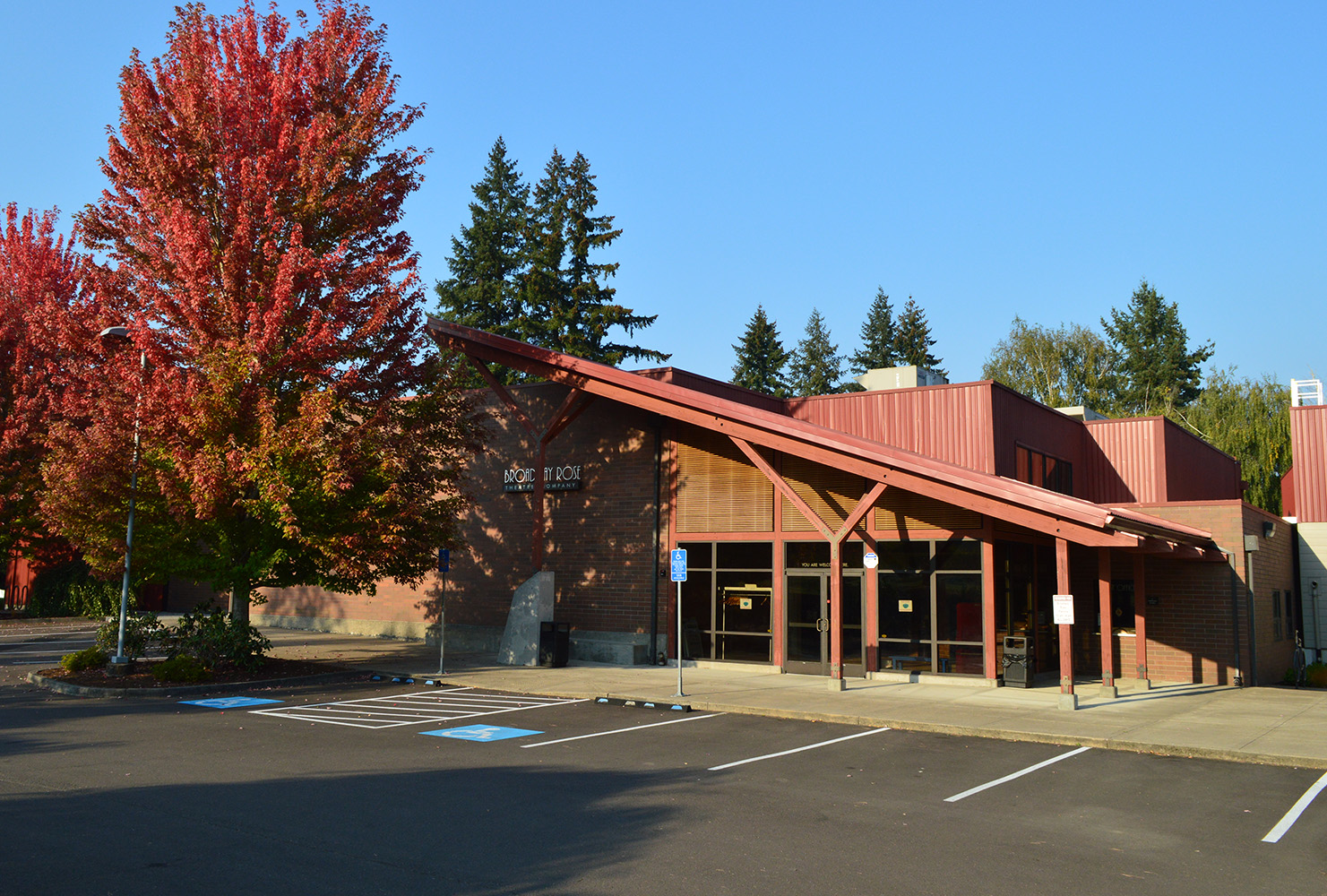 Broadway Rose Theatre Company believes that diversity brings a vital richness and depth to the stories it presents on its stages and that theatre should not just entertain, but expose audiences to new experiences and expand their worldview. It is committed to its work in improving its equity, diversity, and inclusion efforts and fostering an environment where all people are welcome.
About Broadway Rose
Broadway Rose is Oregon's premier musical theatre company, serving the Portland-metro area since 1992. We produce professional musicals year-round in two venues, as well as summer children's musicals, camps, special events, and more. A 501(c)(3) nonprofit organization, Broadway Rose is committed to keeping live theatre affordable and making our productions accessible to all ages and members of the community.
Broadway Rose is a member of the National Alliance for Musical Theatre, Theatre Communications Group, Portland Area Theatre Alliance, and the Westside Cultural Alliance.
Our Mission
Broadway Rose Theatre Company exists to create unparalleled musical theatre experiences that invigorate audiences and enrich our communities.
Broadway Rose Theatre Company, as a nonprofit arts organization, relies on donations so our community can continue to enjoy the best musical theatre possible at affordable ticket prices.
A VERY MERRY PDX-MAS
Original Direction and Specialty Material by ABE REYBOLD
Vocal Arrangements by JAY TUMMINELLO
Presented at the Broadway Rose New Stage, Tigard, Oregon.
The use of any recording device, either audio or video, and the taking of photographs, either with or without flash, is strictly prohibited.
Turn off cell phones and silence all electronic devices during the performance.
Read a Note From the Director
Around the holidays the energy in this city changes. It's my favorite time of the year.
I love the bustle and festivities, the family gatherings and celebrations, and the jovial holiday spirit that fills the air. Most especially, I enjoy the Broadway Rose holiday traditions that we've created — our Guild decorating the lobby with a Christmas tree, our patrons donating needed items for a local housing shelter, and the Santa Sing-Along.
A Very Merry PDX-mas has become one of my favorite Broadway Rose holiday traditions. I love this show….the humor, the sentiment, the music, and arrangements, the way the audience groans and laughs at silly jokes. I delight in working with talented singers and this musical revue has plenty of those! This show celebrates our local holiday traditions with the people who call Portland home. Thank you so much for joining us once again, as we present our fourth production of A Very Merry PDX-mas.
I hope your holidays are full of warm smiles, hugs, and unexpected delight.
Enjoy the show.
Sharon Maroney
SHARON MARONEY, Director
Sharon Maroney is the founding Producing Artistic Director of Broadway Rose and has been running the theatre alongside her husband, founding Managing Director Dan Murphy, for 31 years. Some of the productions Sharon has directed for Broadway Rose include Honky Tonk Laundry, Sleeping Beauty, Guys and Dolls, The Last Five Years, Analog & Vinyl, The Story of My Life, Nunsense, Beehive, Oklahoma!, My Fair Lady, The King and I, The Will Rogers Follies, Phantom, Bye Bye Birdie, and Joseph and the Amazing Technicolor Dreamcoat. She has also written several children's shows, including Sleeping Beauty, The 3 Little Pigs & Freud, Goldilocks & the 3 Dysfunctional Bears, and The Jungle Book. Audition from Hell, which premiers this April at Broadway Rose, is Sharon's newest musical endeavor as writer and composer.
BILLY THOMPSON, Music Director
Billy Thompson is an award-winning composer, musical director, pianist, and actor. Resident Artist: Alpine Theatre Project (Whitefish, Montana); Cygnet Theatre (San Diego, California); It Gets Better (tour). Selected Theatres: Theatre C (New York, NY), Ars Nova (New York, NY); Walnut Street Theatre (Philadelphia, PA); The Old Globe (San Diego, CA). Educator: USC, AMDA, The Lee Strasberg Theatre & Film Institute (West Hollywood, CA), SDSU, San Diego Opera Words and Music, and North Valley Music School (Whitefish, Montana). Original Scores: The Thin Line (Feature, Prime Video); "Thorns" (Short, Vimeo); Invasion! The Musical (Hudson Backstage, Los Angeles, CA); A Christmas Carol: A Little Musical Ghost Story (Cygnet). BM Composition, USC; MFA Musical Theatre, SDSU. Member AEA. An alumnus of Gaston Junior/Senior High School, Billy's grateful to Broadway Rose for letting him spend the holidays back at home.   
DAN MURPHY, Choreographer
Dan Murphy is the founding Managing Director of the Broadway Rose Theatre Company. Over the last 31 seasons he has choreographed over 40 musicals, and won a few awards for his work along the way! Dan was also the resident choreographer for the Delta Queen Steamboat company for a couple of seasons. In addition, Dan taught ballroom dancing for over 20 years, with the cast of the soap opera Love of Life included among his students — which should give you a bit of an idea how old he is! "Enjoy the show, everyone!"
JIM CRINO, Scenic Designer
Jim Crino is a local actor, director, and designer who has worked on over 40 Broadway Rose productions. Credits include primary costume designer for both the Oregon Symphony's Kid's Concerts and Red Shoe Productions. Jim is a proud graduate of the Ringling Bros. and Barnum & Bailey Clown College, a member of SAG-AFTRA, and appeared occasionally on NBC's Grimm as Leroy Estes.
CARL FABER, Lighting Designer
Carl Faber is thrilled to return to Broadway Rose after designing lights for The Evolution of Mann, Honky Tonk Laundry, Loch Lomond, Analog & Vinyl, The Last Five Years, Once, Ordinary Days (Drammy and Portland Area Musical Theatre Award for Best Lighting Design), Trails (Drammy Award), and Beehive (Drammy Award). Recent designs in Portland include Portland Center Stage (Macbeth), Portland Opera (Frida, An American Quartet), Artists Repertory Theatre (Magellanica, Between Riverside and Crazy), Profile Theatre (Fires in the Mirror, Water by the Spoonful), Third Rail Repertory Theatre (John, The Angry Brigade), Northwest Children's Theater (Matilda, Mary Poppins). Outside of Portland credits include: Arena Stage, Institute of Contemporary Art (Boston, MA), Ars Nova, American Dance Festival, and Oklahoma Contemporary, as well as touring productions for Bruce Springsteen and the E Street Band, Bon Iver, and The National. Carl has also served as a lighting artist at Eaux Claires Music & Arts Festival and is a founding member of Woodshed Collective (New York, NY). Education: Vassar College. Member: United Scenic Artists, Local USA 829. www.carlfaber.com
JANELLE SUTTON, Costume Designer
PDX-mas marks Janelle's third production at Broadway Rose; she previously designed costumes for You're a Good Man, Charlie Brown and The Evolution of Mann this season. She currently teaches costume design at Mt. Hood Community College and has worked on costumes for the Oregon Shakespeare Festival, and designed for Sweeney Todd: The Demon Barber of Fleet Street and The Rocky Horror Show at Enlightened Theatrics. Before her Oregon days, she taught costume design at Colorado State University. Outside of her theater life, she is educating fellow dog moms and their pups so they both can thrive with her business, Howling Hounds PDX.  She wishes you all a Merry Christmas!
EMILY RUSMISEL, Properties Designer
Whether painting a show, working props, or creating scenic design, Emily always enjoys the time she spends with Broadway Rose. Recent paint jobs include You're a Good Man, Charlie Brown, Honky Tonk Laundry, A Christmas Carol, the Musical, and Loch Lomond. Past prop design work includes Into the Woods, Guys and Dolls, Mamma Mia!, and Gypsy. Emily received the 2020 PAMTA for Outstanding Set Design for Footloose, the 2018 PAMTA for Outstanding Set Design for her design of Trails, and the 2018 Drammy for her properties design of Men on Boats with Third Rail Repertory Theatre. Emily is also back at it with Oregon Children's Theatre as the staff Scenic Charge Artist. "Happy Holidays, everyone!" www.emilywilken.com
BRIAN KARL MOEN, Sound Designer
Brian Karl Moen began sound designing for the Broadway Rose Theatre Company in 2016; shortly afterwards he became their resident sound designer. As a sound designer for over a decade, he has designed over twenty shows for Broadway Rose and numerous shows in the Portland area. Brian has also designed for George Fox University, Mount Hood Community College, Elsinore Theatre, and Stumptown Stages. His most recent Broadway Rose designs were featured in The Evolution of Mann and You're a Good Man, Charlie Brown. Throughout his career Brian has won many regional awards. Brian also serves as IT & Data Specialist for Broadway Rose, and has served as a sound engineer for Artist Repertory Theatre and George Fox University. When not in a theater, he can be found spending time with his wonderful and adorable wife and dogs.
JESSICA JUNOR, Stage Manager
Jessica Junor has been the resident stage manager at Broadway Rose for 12 years. Productions she has worked on include: The Evolution of Mann, You're a Good Man, Charlie Brown, Don't Hug Me, Honky Tonk Laundry, A Christmas Carol, the Musical, Loch Lomond, Analog & Vinyl, The Last Five Years, The Story of My Life, Christmas My Way: A Sinatra Holiday Bash, Up and Away, Once, Footloose, Nunsense, Ordinary Days, Mamma Mia!, Murder for Two, The Addams Family, Beehive, A Very Merry PDX-mas, Fly By Night, West Side Story, A Taffeta Christmas, Thoroughly Modern Millie, The Music Man, The Bikinis, Cats, Always…Patsy Cline, The Drowsy Chaperone, Hairspray, Joseph and the Amazing Technicolor Dreamcoat, G.I. Holiday Jukebox, Honky Tonk Angels, and Forbidden Broadway. Jessica spends all of her time away from the theater with her family. 
JEFF DUNCAN, Production Manager
Jeff Duncan began his theatre career at Music Theatre International where he worked on developing scripts and trial productions of various 'Broadway Junior' titles and 'Disney Kids' titles in conjunction with Macmillan/McGraw-Hill and was featured as a props specialist on various instructional videos. He was also part of the team that produced the first Junior Theatre Festival with MTI and Atlanta's Theater of the Stars. Jeff joined the Broadway Rose staff in 2014 as production manager and designs props on the side. Locally, he has designed props for various productions including Murder for Two, Your Holiday Hit Parade, Whodunit…The Musical, and The World Goes 'Round (Broadway Rose); as well as The Wolves at Portland Playhouse and A Year With Frog & Toad, Ella Enchanted, and Twelfth Night at Oregon Children's Theatre.
PHIL McBETH, Technical Director
Phil McBeth is proud to be the resident technical director at Broadway Rose. He has also designed lighting for many shows here, including A 1940s Radio Christmas Carol, Your Holiday Hit Parade, A Very Merry PDX-mas, West Side Story, Grease, and Adrift in Macao. Phil started his career at Sam Barlow High School and went on to college in Seattle at Cornish College of the Arts. Returning to Oregon, he was hired as the technical director at the Majestic Theatre in Corvallis. There he worked on his craft of lighting shows as well as freelance lighting on the side. He worked with Hult Center Resident Dance Company Dance Theatre of Oregon. With DTO he designed over 40 shows at the Hult Center. Phil has also worked with Rainbow Dance, Dance West, Oregon Children's Theatre, Stumptown Stages, Mt. Hood Repertory, Enlightened Theatrics, and of course Broadway Rose. Phil reconnected with the love of his life and married Kimm Roberts the day that Broadway Rose's 2015 production of Grease opened.
Crew and Additional Talent
Sound Board Operator
BRIANA FISHER
Spotlight Operators
SARAH BRANDT
COOPER TRAVIS
Run Crew
SADIE JORDAN
Dresser
XANDER WHITE
Master Electrician
ALEX AGNES
Electricians
NATHAN THRASHER
DANNY WALKER
Carpenter
DANNY WALKER
Scenic Artist
POLLY ROBBINS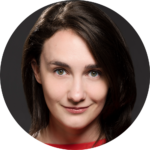 CARA ARCUNI
Cara Arcuni is honored to be performing with Broadway Rose for the first time. She last appeared on the stage as Wilbur Turnblad in Hairspray and Giles Corey and Mercy Lewis in The Crucible. Cara is a proud theater educator with training from Swarthmore College and NYU Steinhardt. Her directing credits include The Little Mermaid Jr. and James and the Giant Peach, along with multiple one acts at Fowler Middle School. In addition to her students for inspiring her, she would like to thank her family for their unconditional love and support.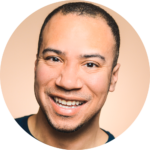 MICHAEL HAMMERSTROM
Michael Hammerstrom (he/him) is thrilled to be back at Broadway Rose for the third time this season, recently starring as Linus in You're a Good Man, Charlie Brown and performing in this year's gala, Live and In Living Color. New York credits include: Babes in Toyland (Lincoln Center), Jesus Christ Superstar (The Westchester Theatre), and benefit concerts of Pippin and The Secret Garden on Broadway. TV/Film: Ed (NBC), Showing Up (A24 Films), and Outdoor School. Michael grew up in Beaverton, works at Oregon Children's Theatre, sings with Portland Gay Men's Chorus, and is an accomplished cabaret artist. He is a board member of Theatre for Young Audiences/USA and Bridging Voices. BFA in Musical Theatre: Boston Conservatory. "Love to Eddie, family, and our pups!" MichaelHammerstrom.com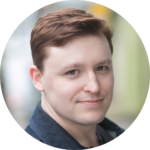 WILLIAM SHINDLER
William Shindler is thrilled to be back at Broadway Rose for the holidays. Past Broadway Rose credits include Cowboy Bob in Footloose, Buzz in A 1940s Radio Christmas Carol, Rusty Charlie in Guys and Dolls, Vinnie DiRuzzio in Lucky Stiff, and most recently in last year's production of A Christmas Carol. Other Portland area credits include Charles Thomson in 1776 and Muleteer in Man of La Mancha (Lakewood Theatre Company), Miner/Pit Supervisor in Billy Elliot (Pixie Dust Productions), and Elder Braithwaite in The Book of Merman (triangle productions!). "Thank you to everyone who helps support and make live theater possible, and happiest of holidays!"
RICHIE STONE
Richie Stone made his Broadway Rose debut in our most recent show, The Evolution of Mann, and is stoked to be back performing in PDX-mas! Richie received his BFA from Cornish College of the Arts and has spent the last eight years performing bicoastally. His most recent Portland acting credits include: Blood Brothers with triangle productions! and Great Gatsby's Daisy with Experience Theatre Project. Richie was a co-creator of Storybook Theatre of Cottage Grove's Summer Musical Theatre Intensive and has taught various young artist development programs. Additional regional experience: Newsies with the Village Theatre, The Lion, the Witch and the Wardrobe with Seattle Children's Theatre, and Happy Ending with The Foundry of Fort Lauderdale.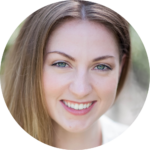 MALIA TIPPETS
Malia Tippets is an Oregon native with performing credits around the world. After graduating from Marymount Manhattan College she went on to tour the country in the mega-musical Evita as Eva Perón. Musical theatre took her to Osaka, Japan where she played the role of Elphaba in the Universal Studios production of Wicked. Upon returning to Portland, Malia has been lucky to grace the stage in roles such as Veronica in Heathers the Musical (triangle productions!), Ariel in Footloose and Jerusha in Daddy Long Legs (Broadway Rose Theatre Company), and many more. Music touched her life at an early age and has taken her on the journey of a lifetime for which she is eternally grateful.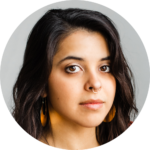 TARA VELARDE
Tara Velarde is a singer, actor, and dancer in her hometown of Portland, Oregon. Theater credits include The Bells That Still Can Ring (Portland Center Stage), West Side Story and Once (Broadway Rose), The Music Man (Third Rail Repertory Theatre), The Legend of Rock Paper Scissors (Oregon Children's Theatre), and the title role in Antigone at the Border (Milagro Theater). Her album, Rise (2019), headlined US and European tours, where she opened for Michael Franti, and Gaelynn Lea (NPR Tiny Desk Contest winner). With a B.A. in Music Education from Pacific University (Outstanding Vocalist, 2013), she teaches music (Pacific Youth Choir, Ethos, C.S. Lewis Academy), and sings with the Oregon Symphony, White Bird, and Resonance Ensemble. Velarde has won awards in dance performance and competition.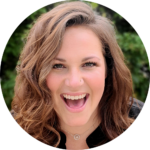 BLYTHE WOODLAND
Blythe Woodland is excited to be back on the Broadway Rose stage for the first time in 11 years. She was last seen as Tracy Turnblad in Broadway Rose's production of Hairspray before stepping into her role as Mom to raise her three beautiful children. Blythe is a classically trained vocalist and has studied dance since childhood. She has lived in Oregon with her husband since 2008 and considers herself a true Oregonian now. Whether belting out showtunes with her kids or having living room dance parties, music is what brings light to her life. She thanks her husband, parents, and kids for supporting her on this incredible journey. "Happy Holidays!"
Musicians
Piano/Conductor
BILLY THOMPSON
Bass
AMY ROESLER
Drums
ZAC STOWELL
Children's Choir
Karis Eggleston
Opal Enkelis
Areia Estridge
Evelyn Fanning
Molly Fanning
Charlotte Flores
Georgia Foushee
Marian Johnson
Amelia Riordon
Toshi Thompson
Amelia Williams
Musical Numbers
All music clearances secured and used by permission.
ACT I
"Happy Holiday"

(Berlin)

/ "PDX-mas"

(Reybold, Tumminello) …

All

Winter Medley
"Let It Snow! Let It Snow! Let It Snow!"

(Khan, Styne) …

Blythe
"Little Jack Frost Get Los

t"

(Stillman, Ellis) …

Michael & William
"Winter Weather"

(Shapiro) …

Tara
"Warm And Fuzzy"

(Malloy, Cook) …

Richie
"Snug As A Bug In A Rug"

(Malneck, Loesser) …

Malia
"White Christmas"

(Berlin) …

Cara
"Winter Wonderland"

(Bernard, Smith) …

All

"Re-Gifters' Lament"

(Reybold, Tumminello) …

All

"My Favorite Things"

(Rodgers, Hammerstein, additional lyrics Reybold) …

Richie

"The Annoying Drummer Boy"

(Rockwell, Bogart) …

Malia, Cara, Blythe, Tara, Richie, William

"The Gospel According To Bernie"

(Kressel) …

Michael

"Carol Of The Fans"

(Trad., lyrics by Reybold) …

Malia, Cara, Blythe, Richie, William
"Shalom Santa"

(Toce, Cohen) …

Tara

Kidz Medley
"Mr. Santa"

(Ballard) …

All
"I'm Gonna Be The First One"

(Connick Jr.) …

Malia
"It's Christmas Time"

(Young) …

William
"My Birthday Comes On Christmas"

(Jones) …

Richie
"I Like Old People, Don't You?"

(Schafer) …

Michael
"Does The Moment Ever Come"

(Stiles, Drewe) …

All

"Paper Wings"

(Reybold, Tumminello) …

Blythe

Santa Swings Medley
"Sing! Sing! Sing!"

(Prima, Reybold) …

All
"Cool Yule"

(Allen) …

Men
"Straighten Up And Fly Right"

(Mills, Cole) …

Women
"The Holiday Season"

(Thompson) …

All
"Jolly Old St. Nicholas"

(Hall) …

All
ACT II
"A Christmas Round"

(Lavin) …

All

"Joy to the 'Burbs"

(Reybold, Tumminello) …

All

"I'll Be Home for Christmas"

(Gannon, Walker, Ram) …

Tara

"Secret Gardens"

(Collins) …

Cara

"Green X-mas"

(Reybold, Tumminello) …

All

"Text Me Merry Christmas"

(Javerbaum, Schlesinger) …

Malia

"The Truth About Christmas"

(Friedman) …

William

Big Nativity Medley


"Walk Through Bethlehem"

(Cleveland, Jarvis, Wilson) …

All
"Breath Of Heaven (Mary's Song)"

(Grant, Eaton) …

Blythe
"A Strange Way To Save The World"

(Clark, Harris, Koch) …

Michael
"The First Noel"

(Traditional) …

Women
"O Holy Night"

(Adam) …

Cara
"Angels We Have Heard On High"

(Barnes) …

Women
"Children Go, Where I Send Thee"

(Traditional) …

William & Richie
"Joy To The World"

(Watts, Handel) …

All

"Joy"

(Ian)

/ "Celebrate Me Home"

(Loggins, James) …

All

"PDX-mas" (Reprise)

(Reybold, Tumminello) …

All
 Broadway Rose Leadership & Staff 
Broadway Rose Staff
Producing Artistic Director
Sharon Maroney
Managing Director
Dan Murphy
Development
Development Manager
Holly Richards
Development Coordinator
Amy Roesler
Grants and Events Coordinator
Jen Brown
Marketing
Marketing Director
Alan Anderson
Graphic Design and Social Media Manager
Natalie Harris
Web and Analytics Manager
Jared McLean
Marketing Associate
Dani Wright
Administration
Education and Community Engagement Manager
Amaya Santamaria
Executive Administrator
Madison Grün
IT and Data Specialist
Brian Karl Moen
Patron Services
Patron Services Manager
Tyler Kubat
Assistant Patron Services Manager
Spirit Elder
Access Manager and Box Office Associate
Brooke Larson
Box Office Representative and Volunteer Coordinator
Dawn Genz
Production
Production Managers
Jeff Duncan and Seth Renne
Technical Director
Phil McBeth
Assistant Production Manager
Liz Carlson

Assistant Technical Director
Alex Agnes
Resident Stage Manager
Jessica Junor
Costume Manager
Kimberly Hergert
Sound Maintenance & Operation Engineer
Brian Karl Moen
Front of House
Lead House Manager
Bliss Talbott
Café Staff
Heidi Bachofner
Board of Directors
President
Jan Leone
arts advocate
Vice President / Treasurer
Geoff Dougall
Dougall Conradie LLC
Secretary
Jeff Knapp
Thomson Reuters
Tyrene Bada, CRM
City of Beaverton
Laury Girt
arts advocate 
Paul Amari
arts advocate
Sharon Maroney
Broadway Rose Theatre Company
Barbara Miller
Neil Kelly
Dan Murphy
Broadway Rose Theatre Company
Sylke Neal-Finnegan
Washington County Visitors Association
Bonnie Pavel
Pavelcomm
Harvey Platt
business leader
Sharon Vieregg-Guyette
Sapphire Design Consulting, LLC
Resource Council
John Cook
Pearson Financial
Joan Kingsley
Portland Spirit 
Rorie Leone
Washington Trust Bank
Dan Yates
Portland Spirit
Theatre Guild Officers
President
Pat Stupur
Vice President
Darla Norgren
Secretary
Eileen Clarkson
Treasurer
Rick Thomas
Donors
Our heartfelt thanks goes to all the contributors who help create the magic you are enjoying onstage.
This list represents operating donations received between September 2021 and November 2022.
Names in bold are members of the Producers' Circle monthly giving program. Producers' Circle members are credited at their annual giving level plus any additional donations.
˚ Denotes a member of the Broadway Rose Theatre Guild.
If your name is missing or incorrect, please contact Amy Roesler at 503.906.2376 or amy@broadwayrose.org.
Thanks go to the additional donors who have donated during this period in amounts less than $50. Every gift helps!
Broadway Rose ($10,000+)
Anonymous
Bonnie Conger
Lyla J. Husband/Husband Family Fund of the Oregon Community Foundation
P. Jamieson
Dick & Sally Larsen
Trish Lloyd
Linda Meyer
Dick & Jane Miller
Paul & Judy Miller
Marilyn Mulhall & Ron Nutting
Karyn Vincent & Erin Olson
Gold Rose ($5,000-9,999)
Anonymous
Audrey Adrian
Dr. Charold and Rich Baer
Dick & Larraine Brannan°
Patsy & David Britton°
Jo Collins & David Gisborne
Geoff & Saralyn Dougall
Bob Dunstan & Gayle Miller
Cliff Elling
Rich & Carol Heinichen°
Joan Kingsley
Vicci Martinazzi
Pat Reser & Bill Westphal
Jim & Mim Sturgill
David & Carol Wright/The Wright Family Charitable Fund of Fidelity Charitable
Silver Rose ($2,500-4,999)
Anonymous (2)
Dick & Jan Andersen
Gayle & Art DeRosia
George Eighmey & Peter Livingston
Sherry & Ike Eisenbach
H. William & Patricia J. Gazeley Fund
Todd & Laura Gentry
Sharon Gitt
Lorraine Griffey & Herb Mohn°
Andrew Hoffmann & Linda Morrisson
Gary S. & Carol M. Johnson
Ann & John Nicholas
Ron & Kathie Olson
Harvey & Sandy Platt
Red Rose ($1,000-2,499)
Anonymous (12)
Clarice Anderson
Sally & Michael Bacon
Tyrene Bada, CRM
Tim Bellefleur
Martha & Bill Bennett
Cheryl Bittle
Marge & Steve Brenneke
Larry & Shelly Brown
Patsy Bruggere
Diane & Brian Christensen
Mark Clift & Jeff Knapp
John L. & Terri Cook
Lois & Ward Cook 
Judy & Jerry Craig
Judy Deal
Colin & Rochelle Deans
Elaine & Dale DeHarpport
Margaret Doherty
Margaret Dragoon & Joe Murrell
Gareth & Lynette Duggan
Paul & Linda Erickson
Wes & Ruth Fitzpatrick
Jan & Dwayne Foley
Barbara & Cindy Gaines
Laury & David Girt
David & Michelle Graham
Jo & Alex Guletsky
Sarah Harlan
Judith A. Heath
Heidi Heydlauff
Don Hudson & Susan Cole
M.L. Humphreys
Myra Jackson
Bill & Johanna Jansen°
Doug Jenkins & Mike Boyles
Joan Jones
Virginia & Arthur Kayser
Janelle Kent
Lois & Jim King
P.J. Kleffner & Marvin Gray
Donna Kloster
Martin & Cindy Kolb
Rorie & Jan Leone
Marilyn Masters
Steve & Marilyn McCarty
Brian McGahren & Lars Ludeking
Linda McGlothlin
Laurie Minger
Jerry & Mary Morse
Doug Muller
Ed & Dana Murphy
Jim & Gina Myers
Florence & John Olsen
Pavelcomm
Sue & Duane Pond
Linda & Gary Pope
Marthel Porter
Craig Prosser
Kathleen and Rodney Raihala
Gerry & Joann Reese
Herbert & Maureen Richardson
Janet Riedel
Sue Rieke-Smith & Jeffrey Smith
Ozzie & Coralee Rose
Sue & Dennis Roshak
Frank & Karen Sampson
Mary & David Saunders
David Smidebush
Robert & Judith Smith
Doug & Teresa Smith
Laura Spurrell/Micah Fund of the OCF
Myrl Svela
Karmin Tomlinson
Shirley & Jim Tormey
Lewis & Susan Van Winkle
K. Vorderstrasse
Karen M. Whitaker
Ken & Patty Wightman
Colleen Willis°
Trey & Jamie Winthrop
Bryan & Maureen Wolf
Marsha & Dick Yandell
Pink Rose ($500-999)
Anonymous (12)
Paul & Matt Amari°
Alan Anderson & Ron Daum
Dawn Andresen
Tina Arth
Alice Austin
D.R. Barrow°
Diane H. Barry
Toija Beutler
James Bickford
CarolLee & Mike Braithwait
Diana & Fred Broadwater
Carol & Paul Budke
David, Kerri, Allison & Charlotte Burke
Craig Butler
Katharine Byerley & Stephen Wood
Laurie Campbell-Leslie
Lyle Chadwick
Lou & John Chapman
Jim & Eileen Clarkson°
Vaughna Cochenour
Joan Corcoran
John Cornyn
Judy & Ned Cutright
Connie & Dale Denham
Maggie & John DeRuntz
Kelly Douglas & Eric Schoenstein
Wallie & Marian Downs
Linda Dunk
Marian & Bill Dunlap
Annie & Bill Durham
Marcella Easly
Joan & Rob Edgell
Karen & Peter Emerson
Pam Ensign
Ray & Joyce Gee
Linda Gratteri
Sharon & Bev Graver
Judy Harris
Susan Harris
Colleen Hartel
Jane Hatch
Marilynn & Ralph Helzerman
Craig & Marilyn Hermann
Jane Herron
Michael & Suzanne Hiscox
Laura Hiszczynskyj & Dennis Corwin
MB Jay
Jennifer Keltner
Larry & Judy Keltner
Robert King & Peggy Phillips
Donna & Bill Krauthoefer
Gerard Lais & Kathleen Barnett
Barbara & Stuart Larson
Becky Larson
Shannon Leonetti
Bonny Link
Janice & Peter Linsky
Sharon Maroney & Dan Murphy
Kathy Martin & Lory Humbert
Nicole Mathes
Mitch & Pam McDougal
The McInnis Family
Paula & Chris Middaugh
Ralph & Joy Morgan
Allison Mudrick
Juanita Muntz
Quentin Neufeld & Bee Neufeld
Rob & Darla Norgren°
Mary Lee & Gary Oshiro
Thomas Pansino
Larry Pederson
Mark Pierce
Greg Prosser
Kim Prosser
Bill Ramirez & Roberta Staff
Priscilla Roberts
Barnes D. Rogers Family Fund
Vickie & Phil Rothrock
Carol Rutherford°
Michael Sands & Jane Robinson
David & Julie Sauer
Rick & Margie Schermerhorn
Linda Schnitzer
Silverna Scott
Janice Stewart & Gordon Allen
Larry Strausbaugh
William R Swindells
Gary Taliaferro
Jayanne Teeter
Kathy Tri
Suzan Turley°
Lee & Lauren Underwood
Ann Uphoff
Ken & Carol VanDomelen
Joel & Hilarie Wasserman
Jann Weber
Dawn & Charlie White
Jim White & Eric Hansen
Nancy Wiley
Joe & Sheryl Wonderlick
Jon & Jill Woodworth
Jim & Nancy Zanotti
Yellow Rose ($250-499)
Anonymous (7)
Dick & Diane Alexander
Kayline & Michael Allison
Michele Anderson°
Cathy & Tom Angerilli
Annette Arrieta
Debra & Stephen Asakawa
Linda Bachand
Larry & Jan Baker
Ross & Laura Baker
Gail Ball
Vlasta Barber
Kate & Del Bayne
Leo Bottaini
Patrick Brady
Lesley & Kevin Bross
Diane & Gary Buckley
The Burchfield Family
Michael Carter & Teresa Ferrer
Cari Catlow
Gary Conaway
Maurine Conzatti
Cristine Corcoran & Ann Sherman
Gerry Craig
Pam Cruckshank
Diane Deardorff
Maggi Decker°
Brenda & Bill Derville
Raymond & Nancy Dihle
Kate England
Lynn Ferguson
Friends of Roger Frederick
Alice & Robert Frost
Martha & Eugene Fuchs
Nancy Hall
Patsy & Jay Halverson
Beverly Henry
Chuck & Colleen Hess
Norman Hesseldahl
John & Jodyne Holloway
Helen Honse & Bert Cornick
John & Marge Hoopes
Marilyn K. Hutchison
Virginia Ives
Roberta Janssen
John & Susan Judkins
Mary & Jerry Kerns
Carol Kochenderfer
Kiersten & Tim Krajcar
Cathy Kramer
Denise Larson
Jennie & Norman Lee
Dianne & Jack Lemmon
Benjamin Levy
Andrea Marek
Linda & Charles Marshall
Kerri Martinez
Patty Matsukado
Elizabeth McCann
Nancy & Pete McGillivray
Kevin & Chrissie McLaughlin
Merry Meek
Debbie Meisinger & Barry Buchanan
Kathy Nelson
Robert & Susan Nelson
Lynnette Newsom
Eric Nordin
Kathryn Oliva
Gretchen Olson
Terry & Mary Owen
Martha Pachciarz
Mikko & Nikki Patokoski
Mary Jean Pedersen
Carolyn & Norman Penner
Michael Ponder & Bea Davis
Wayne Potter
Linda Ray-Keeney & Gordon Keeney
George Reay & Sandy Desmond
Anne Reed
Susan Riley-Isakson
Christie & Gene Rivas
Donald & Rosalie Robson
Tracy Stepp & Brent Rogers
Suz & Mick Ruddock°
Bunny & Jerry Sadis
Bonnie & Myron Salo
Janet Schaefer & Jonathan West
Hal & Melita Schmidt
Pam & Wade Scott
Bob & Judy Silverforb
Marcia Solberg
Patricia Stenaros
Jan & Greg Strombeck
Pam & Darrell Sutherland
Bev Swanson°
Bliss & Peter Talbott
Linda & Sam Talluto
Joe Theissen & Malia Tippets
Pegge Tonne
Lee & Sharon Torland
Barbara & David Trinka
Debra & Ronald VanRoekel
Don & Jeannie Verkest
Ginni Vick
The Vickers Family
George & Marilou Waldmann
Bob & Fran Weyant
Cherie Yokota
Jill Zanger
Deb Zita & Maryka Biaggio
Purple Rose ($100-249)
Anonymous (26)
Jennifer Ackerman
Barry Albertson & Robin Leslie
Cathy Croghan Alzner
GwenEllyn Anderson
Marty Anderson
Leslie Anton
Diana Arvieux
Debbie & Brad Avakian
Carrie & Nick Baldwin-Sayre
Carol Barstow
Joyce & Rick Beadnell
Jim Beall
Tom & Kathy Bearden
Ann Becker
Sandy & Ted Bennett
George & Kathryn Best
Laurel & Jim Blanchard
Bill & Donnaclaire Blankinship
Tom & Diane Bohan
Teresa Brown
Donald Browning
Barbara Buechle
Joan Burnhardt
Suzan & Richard Campbell
Karen Cantrell
Bob & Sue Christenson
Betty & Paul Clark
Jonathan Clark
Logan Close
Penny Elizabeth Close
Susan Cole
Marie Cook
Jacqueline Cooke
Bob Coombs
Robert Coombs
Fred & Rhoda Cooper
John Creegan
Jan Croeni
Kathy & Bruce Cunningham
Sherry Curl
Bob & Jocelyn Curry
Hannah Dahl
Bob & Ruth Davidson
Louise Davidson
Karen Davis
Jim Dehning
Layne & Sharon DeLapp
Delores Demarinis
Patricia & Richard Dery
Eugene & Florence Diloreto
Joyce Dolan
Sharon Downey & Ken Hittle
Robert & Nancy Downie
Verne Duncan
Christine Dunn
Geri & Jim Dykeman
Bev Eastern
Julie Eaton
Carol Faber
James & Cindy Fairchild
Sharon & Dan Fako
Ralph & Nancy Fear
Debbie Fellman
John & Veronica Ferenz
Ginia & Peter Finch
Todd & Sandra Finney
Arthur & Marie Fox
Heidi Fox
Lynn & Myrna Friese
Abraham & Robin Furman
Sandy & Don Getman
Sherri Gish
Jennifer Goldsmith
Kay & Lloyd Gooding
Lyn & Bill Gordon
Emma Gray
Mary Gregoire
Kathy Griffin
Carolyn Griffith & John Kyle
Lisa & Paul Grigg
Tasca Gulick
Kristine Gundacker
John Hacker
Bruce & Nancy Hallock
Michael Hammerstrom & Eddie May
Joan & Matt Haslett
Lynore Hay
Deborah Herbert
Barbara & Ron Higbee
Brian & Gayle Hill°
John & Sharon Hinds
Kirk Hirschfeld
Maxine & Eric Hoffman
Kathryn Holder
Betsy & Jim Holzgraf
Kenneth & Susan Hornung
Christine Howland
Nancy Howton & Cari Casper
Bob Hrdlicka
Pamela Husband
John & Delores Hutcheon
Mark & Nancy Irwin
Paul Jacobs
Amy Beth Jacobsen
David & Peggy Jeans
Joann Jeub
Karen & Dennis Johnson
Marilyn Jones
Dale Justice
Marj Kaiser
Cynthia Karthas
Jean Kawaoka
Franki Keefe
Catherine & Timothy Keith
Michael D Kennedy
Jerry & Lynn Kenyon
Julie & Raymond Ketchum
Nancy Kieburtz
Jerome Kleffner
Noel Klein
Diane Knox
Betty Jo Kraus
Judith Kruppenbacher
Bill & Darcy Krusinski
Cheryl Labavitch
Ronni Lacroute
Isaac Lamb & Amy Frankel
Chris Lamp
Denise Lane & Mark Prey
Dennis Langston
Jan & Bruce Law°
Bruce Lawson
Libbi Layton-Tamiyasu
Julie Le
Jim & Mary Lewis
Carleton Lindgren
Lyndene Linville
Fay Littlefield
Christine Lorentz
Alan Lytle & Matthew Alston
Mary Mahon
Jim & Midge Main
Esta Mapes
Rowena Marks
Sally & Francis Marta
Karen & Tim Martin
Teresa Maxwell
Neil & Mary Pat Mc Ginn
Mary McCarty
Alita & Mike McCleskey
Mary McConnel°
Marcia McCreight°
Karen McCune
Marie McDonnal
Beverly & Bruce McFarlane
Kevin McKenzie, in memory of Dana McKenzie
Cathi McLain
Carol & Don Merrick
Colleen Mesecher
Matthew Messerly
Lindsay Michelet
Barbara Miller
Lana & Alan Miller
Naomi Miller
Ronda Miller
Jan & Bill Milne
Brian Moen & Andrea Hackett
Karen Moen
Billie & Rod Monroe
Rachelle & Piers Munro
Judy Murphy
Dana Nason
Karen Neal
Sylke Neal-Finnegan
Bridget & Stephen Neidhart
Judi Melmer
Duane Nelsen
Mary Newell
Karla Nielsen
Beverly Noe
Sallie Olson
Fay & Leonard Oppenheimer
Rebecca Orwoll
Sharron L. Patapoff
Betty Patton
Delbert Pearson
Lynne Pelos
Carol L. Perry
Judith Roake Perry
Joseph Peter
Adrianne & Lee Peterson
David Pham
Ann Phillips
Jackie & Al Pierce
Victoria Pratt
Kristin Preston
Judy Probstfield & Lyle Albro
Sadie Pullen°
Vonda Purdy-Myers
The Qualls Family
Mari Raney°
Ashlie & Richard Rapp
Richard & Mary Raub
Susan Raymond
Merri A. Reamer°
Paula Roberts
Jeanne M. Roe
Rob & Marilyn Rosenow°
Jan Rosenthal
Charlotte Rubin
Sharon & Jim Ruhwedel
Jim & Joanne Ruyle
Fran Ryback
Susan & Robert Saalfeld
Nancy Sahler
Jaki Schmunk
Susan & Bill Schroeder
Maureen & Thomas Schultz
Roger & Janice Shea
Elise Shearer
Fran & Joe Smith
Janet V. Smith
Sandy Southall
Janet Stahnke
Janica Stewart
Laura Struble & Jim Dana
Karen Swanson
Mary Tagye
Kay & Jay Tappan
Tom & Debbie Taylor
Cheryl Tessler
Barbara Thede
Marilyn & Rick Thomas°
Ralph & Jeri Thonstad
Alan & Elizabeth Thresher
Kathy Tisch
Jim & Amy Tsugawa
Kristina & James Turney
Mark Tynan
Karen Uboldi
Helen Unfred
Marilyn Vilhauer
Bradford & Kathy Vincent
Nancy Vlcek
Jack Vogel
Jim & Ann Walsh
Raymond Warner
Linda & Peter Watkins
Linda & Michael Wells
Herman & Marianne White
Ruth & Trisha White°
Joe & Phyllis Whittington
Darlene Wicks
Sharon & Leigh Wilcox
Terry Witt
Lucy Wojcicki
William Wood
Margaret Zahler
John Zimmerman
Agnes Zueger
White Rose ($50-99)
Anonymous (9)
Colleen & Byron Arndt
Cathie Baker
Ron Baker
Joi Ball
Norma Barber
Diana Bennett
Jan Bergman
Danny Bisgaard
Jeff Bjorn & Erin Fitzpatrick-Bjorn
Betty Boggs
Michael Boreing
Joan Brock
Sonia Buist, M.D.
Laura Cadiz
Barry & Denise Capps
Priscilla Carlson & Karen Wells
Mary Carr
Kelly Chang
Bonnie Chown
Linda Clark & Chris White°
Joan Cogswell
Marcia Colton
Liz Cronin
Michael Cunningham
Dan Damon
David & Kalani Davis
Edward Davis
Jacquie Dehaan
Charla Dent
Emily Devall
Emily & Adam Dew
Debbie Deymonaz
Tory Dittman
Sylvia & Bill Dorney
Patricia Downey
Nancy & Stephen Dudley
Rachael Duke
David & Patti Duthie
Eric Eichelberger
Lorena Enger
Shirley & Kathy Fedr
Sharon & Richard Firsich
Lee-Anne Flandreau & Peter Gunn
Mark & Laura Fryburg
Marie & Michael Gettel-Gilmartin
Elaine Gillaspie
Genie Goodman
Mary Jane Graham
Anita Gregory
Judith Hale
Deanna Haley
Judith Ann Harless°
Warren Heathman
Mike & Shannon Herbers
Susan Himelhoch°
Ginger Horn
Susan & Peter Howells
Jan Jeddeloh
Sharon Johnson
Teri-Kay Johnson
Frances Johnston
Dale & Barb Jutila
Karen Kakuschka
Sherri & Larry Keister
Alan Kelchner
Renus Kelfkens
Rita Kendrick
Marion & Bart Kessler
Gregory & Kaylene Kirchem
Mary Kirk
Susan Kravets
The Leland Family
Areanne Lloyd
John & Jacqueline Loomis
Noreen Lovisone
Jon Michael Luce
Peggy Luckman
Sue Mann
Laurie Mathistad
Phil & Heather McKnight
M.J. McLean
Michael & Denise Millhollen
Grace Muncie-Jarvis°
David Norris
Joyce Nunn
Cheri & Michael O'Brien
Kathy O'Neill
Mary Ortez
Rosemary & Karri Pasteris
Debra Payne
Ann Peterson-Meier
Candy Puterbaugh
Carol Raimundo
Judith Ranton
Jolae Reed
Ken & Christy Reese
Nancy Richmond
Karen Robertson
Christine Roe
Marcia Romito
Gretchen Root°
William Rose
Lisa Shaw & Weston Roth
Susan Rothe
Larry Schick & Virginia Quimby
Judy Schreuder
Alison Schrupp
Carol Sedgwick
Bryce & Cara Seger
Ariel Shattan & Philip Jansen
Matthew & Michele Shelley
Allen Shoaff & Martha Rhea
Marilyn & Burt Silverman
Cherie Sivell
William Smith
Janelle Snyder
Noreen Spiegel
Robert Spencer
Mary Springer
Brian Stafill
Clifford Stevens & Susan Stevens-Garcia
Pat Stupur°
Susan Sturgeon
Maureen Swerdlik
Heather Taylor
Sue & Ron Tenison
David & Katy Thielen
Pam Thompson
Richard Tron
Krista Ulland
Patricia & Robert Vann
Cathy & Eric Vause
Susan Vonderheit
William & Kate Wadhams
Gary & Jodi Weeber
David Welsh
Judith Werner
Bev Westerlund
Colleen Westphal
Connie Whitmarsh
Bill & Michelle Wilkinson
Helene Wilson
Barbara Wolfe
Judi & Roger Worrall
Gail Zimmerman
The Encore Club
The Encore Club recognizes individuals who help secure arts funding for future generations by including Broadway Rose in their estate planning.
Encore Club members receive invitations to exclusive Broadway Rose events and permanent inclusion in our programs. If you have included Broadway Rose in your will, please call Holly Richards at 971.250.3726 so that we may thank you!
Anonymous (2)
Tyrene Bada
D.R. Barrow
Pat Bukieda
Leigh Bunkin*
Laurel and Jim Blanchard
Linda Clark
Bonnie Conger
Dave & Sharon Cutz
Tony & Raylene Eilers
Paul & Linda Erickson
Geraldine Fohl*
Richard & Peggy Forcier
Lisa Francolini & Bev Wells
Nancy Gilbert*
Jake & Laura Heilman
Heidi Heydlauff
Helen Honse & Bert Cornick
Johanna Jansen
Toraj & Irene Khavari
Dick & Sally Larsen
Kittie Larson
Trish Lloyd
Sharon Maroney
Kathy Martin & Lory Humbert
Gayle Miller
Laurie Minger
Marilyn Mulhall
Eugene P. Nelson
Ron & Kathie Olson
Mary A. Owen Charitable Fund
Vivian Peterson
Bill Ramirez & Roberta Staff
Holly Richards
Michael Sands & Jane Robinson
Les & Erna Sarasohn
Bill & Susan Schroeder
Karyn Vincent & Erin Olson
David & Carol Wright
* Bequest received
How does it work? Naming Broadway Rose in your will is easy. Just include the following text:
"I hereby bequeath to the Broadway Rose Theatre Company, located at P.O. Box 231004, Tigard, OR 97281, a 501 (c)(3) tax-exempt organization with IRS tax identification number 93-1069099, [percentage of estate or dollar amount] to be used as determined by the board of directors."
Corporate Sponsors
Title Sponsor
Pearson Financial Group/Conrad Pearson and Bonnie Conger
Producing Partners
Bonnie Conger
Neil Kelly
Pavelcomm
Portland Spirit
Curtis T. Thompson, MD & Associates
The Times
Print Media Sponsor
The Oregonian
Associate Producing Partners
Buster & Lilly's Doggie Daycare
John L. Cook, CPA – Pearson Financial
Copytronix
Dovetail Filmworks
The Greenbrier Companies
Precision Door Service
RiverWest Acupuncture
Directors' League
Coast Pavement Services
Minuteman Press of Tigard
Pacific West Bank
Ziply Fiber
Star Players
HomeStreet Bank
Longbottom Coffee & Tea
Stage Partners
Banning's Restaurant & Pie House
Center Street Gold & Silver
Landmark Ford Lincoln
PLA Designs
Matching Employers
Matching Employers
The companies listed here have matched donation amounts given by their employees or retirees to Broadway Rose. Contact your employer to ask about matching gifts and adding their name to this list!
3m
Alaska Airlines/Horizon Airlines
Cambia Health Foundation
Chevron
Delta Dental
Honda
Intel corporation
Key Bank Foundation
Legacy Health System
Mentor Graphics Foundation
Moda Health
Pacific Power Foundation
Portland General Electric
RLI Charitable Gift Fund via Fidelity 
Charitable Gift Fund
Rockwell Collins
The Standard
Thomson Reuters 
U.S. Bancorp FoundAtion / U.S. Bank
WELLS FARGO
Foundations
Ellyn Bye/Dream Envision Foundation
Herbert A. Templeton Foundation
Jackson Foundation
Juan Young Trust
The Kinsman Foundation
James F. & Marion L. Miller Foundation
PGE Foundation
Rose E. Tucker Charitable Trust
Tigard Rotary Foundation
OCF Joseph E. Weston Public Foundation
Oregon Community Foundation
Civic and Government
City of Tigard 
Cultural Coalition of Washington County and the Oregon Cultural Trust
The Regional Arts & Culture Council, including support from Washington County and Metro
Small Business Administration – Shuttered Venues Operators Grant
State of Oregon – ARPA Live Venue Program
Tigard-Tualatin School District
Washington County Board of Commissioners/Roy Rogers
Broadway Rose Theatre Company receives support from the Oregon Arts Commission, a state agency funded by the State of Oregon and the National Endowment for the Arts.