[tab-start label="General Info"]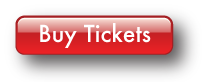 Part of the Fertile Ground Festival 2012
Book & Lyrics by Klay Rogers
Lyrics & Music by Brent Rogers
January 20 – 22, 2012
Directed by Paul Angelo
Musical direction by Robert Fishel
Choreography by Genevieve Andersen
Produced by Brent Rogers Creative Service, Inc.
Racing, romance, feisty and fast all describe Oil Change the Musical Comedy. This family-friendly romantic comedy features an original score that is diverse and entertaining. Come expecting to laugh, cheer for the good guy, and fall in love all over again.
After successful and insightful workshops in NYC and Dallas in 2010, and after two years of re-writes, the creators Klay and Brent Rogers (brothers) are presenting this staged reading with the addition of new songs and even funnier dialogue. Please come to see the new show and offer your feedback as the writers develop the story of Roni the Grease Monkey Girl, Talladega racer Johnny Ray Ratchet, and the crew at the Oil Change.
Performances held at the New Stage, 12850 SW Grant Avenue, Tigard.
Tickets are available via www.boxofficetickets.com. Festival Passes good for all Fertile Ground events are $50 and available at the Fertile Ground website. Pass holders can reserve seats to Oil Change the Musical in advance on the Fertile Ground website.
[tab-end] [tab-start label="Dates"]
Friday, January 20, 7:30 p.m.
Saturday, January 21, 7:30 p.m.
Sunday, January 22, 2:00 p.m.
[tab-end] [tab-start label="Photos"]
Photography by Salem Victoria. [tab-end]