The Iconic Love Story
Based on Conception of Jerome Robbins

Book by Arthur Laurents
Music byLeonard Bernstein
Lyrics by Stephen Sondheim
Original Choreography by Jerome Robbins
Based on Shakespeare's Romeo and Juliet
June 30 – July 24, 2016
Based on Shakespeare's greatest love story, West Side Story places ill-fated lovers Tony and Maria amidst racial tensions and rival street gangs in 1950s New York City. Their struggle to escape hate, violence, and prejudice to find a place together remains a heart wrenching and relevant story for our time. With its brilliant, passionate score by Leonard Bernstein and Stephen Sondheim and pioneering choreography by Jerome Robbins, West Side Story has earned its place as one of the most powerful and revered musicals in history.
Performance runtime is approximately 2 hours and 50 minutes with a 15 minute intermission
Performances held at the Deb Fennell Auditorium, 9000 SW Durham Rd., Tigard, OR 97224
Show Dates
Thursday, June 30, 7:30 PM PREVIEW

Friday, July 1, 7:30 PM OPENING NIGHT
Saturday, July 2, 7:30 PM
Sunday, July 3, 2:00 PM
Thursday, July 7, 7:30 PM—Limited Availability
Friday, July 8, 7:30 PM—Limited Availability
Saturday, July 9, 2:00 PM —SOLD OUT
Saturday, July 9, 7:30 PM—SOLD OUT
Sunday, July 10, 2:00 PM–SOLD OUT
Wednesday, July 13, 7:30 PM
Thursday, July 14, 7:30 PM
Friday, July 15, 7:30 PM
Saturday, July 16, 2:00 PM—Post show talk-back*
Saturday, July 16, 7:30 PM
Sunday, July 17, 2:00 PM—Limited Availability
Wednesday, July 20, 7:30 PM
Thursday, July 21 7:30 PM
Friday, July 22, 7:30 PM
Saturday, July 23, 2:00 PM – Audio description available
Saturday, July 23, 7:30 PM
Sunday, July 24, 2:00 PM
*Talk-backs are free and open to the public. They begin immediately following the first Saturday matinee performance of the mainstage production, and are held in the theater. You do not have to attend the Broadway Rose production in order to attend the talk-back.
In The Press
"West Side Story" at Broadway Rose fills the stage with brilliant music and dance
by Holly Johnson
Oregon Music News, July 14, 2016
I hope that younger audiences get to know this first-class American musical…Broadway Rose have created fine production values on all counts… Read more.
Tigard Is the New Broadway: "West Side Story" at the Deb Fennell is prime Broadway Rose
by Russell Hausfeld
Willamette Week, July 12, 2016
…Broadway Rose does a solid production that will please Broadway fans and surprise anyone who thinks that high school auditoriums are a lackluster venue… Read more
West Side Story: the memory lingers on
by Christa Morletti McIntyre
Oregon ArtsWatch, July 7, 2016
Broadway Rose's performance of America has all of the necessary tension, relieved by quick-witted humor… and the entertainment creates a space where controversial viewpoints become simply experiences of life as it is… Read more.

West Side Story – Something's Coming, Something Good
by Tina Arth
Westside Theatre Reviews, July 6, 2016
…this show is remarkable, powerful, beautiful, moving, and definitely worth a few hours out of the life of anyone with even a hint of appreciation for musical theater… Read more.
BWW Review: WEST SIDE STORY is Beautiful, Haunting, and Sadly Still Relevant, at Broadway Rose
by Krista Garver
BroadwayWorld Portland, July 6, 2010
Let's start with Mia Pinero, who plays Maria. It won't take more than three seconds for you to understand why Tony falls in love with her. And as soon as she starts to sing, you'll be completely done for. She has one of the best voices I've heard on a Portland stage… Read more.
West Side Story—Broadway Rose Theatre Company—Tigard, OR: A World Gone Awry
by Dennis Sparks
All Things Performing Arts, July 5, 2016
…this production is absolutely amazing!  Taphorn has managed to do so much with a limited space and changing settings and yet keep the play moving at a brisk pace… And Lytle, steering the orchestra, is a perfect complement to this difficult score… Read more.
"West Side Story" @ Broadway Rose
by Kristopher Haines
The Crippled Critic
Broadway Rose's rendering of the Sondheim classic boasts fiercely talented leads in returning local-actor Andrew Wade as Tony, and Mia Pinero as Maria….Read more.
West Side Story at Broadway Rose: Skilled cast invigorates relic of a book (review)
by Lee Williams
The Oregonian, July 3, 2016
…Andrew Wade (Tony), Mia Pinero (Maria) and Kayla Dixon, drive the score skyward. Tony's numbers — "Maria" in particular — require famously tough vocal acrobatics (a high B-flat and singing intervals)… Read more.
Actor Andrew Wade comes home to play 'classic' role
By Barbara Sherman
The Times, June 30, 2016
Andrew Wade has returned to his Portland roots this summer, starring as the doomed protagonist Tony in the Broadway Rose production of "West Side Story." …Read more.
Beloved musical 'West Side Story' comes to Broadway Rose Theatre
By Washington County Reader Contributor
The Oregonian, June 10, 2016
Broadway Rose Theatre Company continues its 25th anniversary season with "West Side Story," playing at the Deb Fennell Auditorium…. Read more.


Behind the Scenes: West Side Story at Broadway Rose
Storify Collection by Broadway Rose
A look behind-the-scenes of one of the world's most powerful and revered musicals.
Note from the Director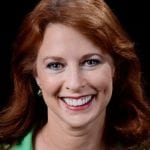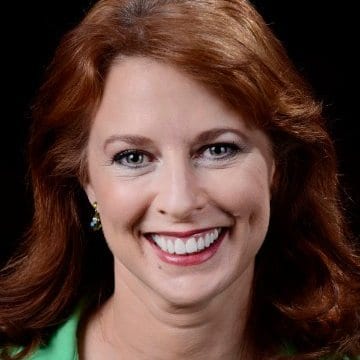 What a thrill to be back at Broadway Rose for another fabulous summer! West Side Story is my favorite musical and I am excited to share it with new devotees and take a trip down memory lane for those of us who can experience this classic over and over! It is a magical collaboration: great music by Leonard Bernstein, lyrics by Stephen Sondheim, originally choreographed and conceived by Jerome Robbins – and to complete the perfect musical, a great book by Arthur Laurents. The musical, based on Romeo and Juliet, explores the rivalry between the Sharks and the Jets, rival street gangs in New York in the mid-1950s. Tony, a former Jet, falls in love with Maria, the sister of Bernardo who happens to be the leader of the Sharks. No one can stop Maria and Tony from trying to break through the stereotypes and social constraints to find true love. However, it goes tragically wrong, and the action doesn't stop until the climactic and heartbreaking ending.
It is a classic story told through soaring ballads, rousing uptempos, and extended dance sequences. The dark theme and focus on social problems marked a turning point in American Musical Theater. West Side Story is a bridge between the so-called "Golden Age" musicals of Rodgers and Hammerstein and the Sondheim era about to begin. What had once been termed "musical comedy" became "musical theatre," as producers and directors realized for the first time that the principles of serious drama should be applied to serious musicals.
West Side Story is about many things: rage and power, belonging and frustration; but most of all it's about the scourge of prejudice, and its implications for love. West Side Story faced, for the first time in a musical, the harsh reality that things don't always work out and sometimes hatred has the final say. It's a painful universal truth that we can still pluck out of today's headlines. Enjoy this beautifully told classic featuring some of Broadway's most beloved songs. Lean forward and open your heart and you will be moved as well as entertained.
— Peggy Taphorn, Director
Meet the Cast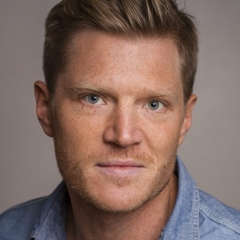 Jared Q. Miller as Robert
Jared Q. Miller is elated to be back at Broadway Rose, having previously played Curly in the Broadway Rose production of Oklahoma! Other Portland area credits include Othello and Somewhere in Time at Portland Center Stage, Next to Normal and The Understudy at Artists Repertory, and Bloody Bloody Andrew Jackson and The Huntsmen at Portland Playhouse. Over the past ten years, Jared has had the opportunity to perform from Florida to Alaska to New York City – and many places in-between – but is ecstatic to once again call Portland home! Enjoy the show!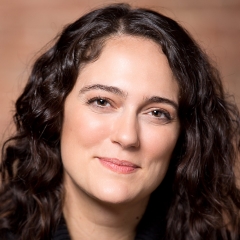 Caitlin Upshaw as Sarah
Caitlin Upshaw is thrilled to be making her debut with Broadway Rose!  She most recently appeared as Sydney in It's a Bird...It's a Plane...It's Superman with Lakewood Theatre Company's Lost Treasures Collection.  Some favorite roles include Molly in One Touch of Venus (Lakewood), the tap-dancing prison matron in Hairspray (New Century Players), Kathleen in Find Me Beside You (Many Hats Collaboration), and Sheila in Hair (Radiant Theatre). By day, Caitlin is the human resources manager for Portland Center Stage at The Armory, and she moonlights as a blogger, lawyer, and cautious trail runner. Special thanks to her wife Liz for handling toddler duty during the show!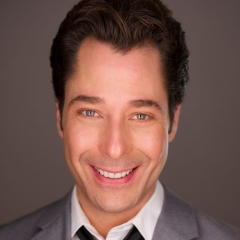 Norman Wilson as Harry
Norman Wilson is pleased as punch to be in such good Company back at his second home, the Broadway Rose. Previous roles here include Aldolpho (Drammy Award) in The Drowsy Chaperone, Marcus Lycus in A Funny Thing Happened on the Way to the Forum, Marcellus Washburn in The Music Man, Skimbleshanks in Cats, Corny Collins in Hairspray, and more. Favorite roles outside of Tigard include brave Sir Robin in Spamalot at Lakewood Theatre Company, Rod in Avenue Q at triangle productions!, and Lucentio in Taming Of the Shrew at Bag & Baggage. Prior to migrating north, Norman lived and performed throughout the Los Angeles area at theaters including Musical Theatre West, Laguna Playhouse, Downey Civic Light Opera, and the Curtain Call Theatre. This one goes out to all the So Cal friends who provided such excellent company and made him the person he is today. Yes, they are responsible.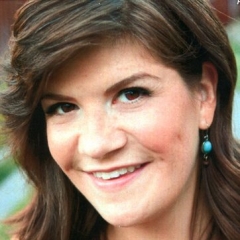 Dru Rutledge as Susan
From Irving Berlin to Sondheim, Dru Rutledge is so excited to be working with Annie Kaiser again! If you spent the holiday with Broadway Rose you would remember her from A Very Merry PDX-mas! She's also been seen here in A Taffeta Christmas, My Fair Lady, and Oklahoma! (opposite the lovely Jared Q. Miller!). A proud Kansan by birth, Dru is so happy to now call the beautiful Northwest her home. Since graduating with her master's degree in opera performance, Dru has also performed locally with Portland Opera, Portland Center Stage, Lakewood Theatre Company (2015 Drammy Award for Best Actress in a Musical for Amalia in She Loves Me), Clackamas Repertory Theatre, Mock's Crest, BodyVox, The Oregon Symphony, and the Portland Gay Men's Chorus. So much love to the whole Broadway Rose family and to my somebody - Angela. To see what Dru's up to next visit drurutledge.com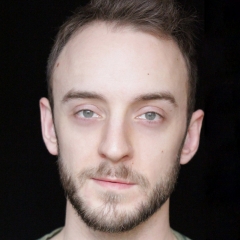 Joel Walker as Peter
Joel Walker is so happy to be back on stage at Broadway Rose with this amazing, talented crew. Most recently, Joel performed to sold-out houses at the Edinburgh Fringe Festival as a company member of Éowyn Emerald & Dancers.  He has been on stage in Portland previously as Jimmy Smith in Thoroughly Modern Millie, Robert Martin in The Drowsy Chaperone (Drammy Award), and Phil Davis in White Christmas. With Broadway Rose he also played Sketch in Hairspray, Reuben in Joseph and the Amazing Technicolor Dreamcoat, and Don in A Chorus Line. Joel is a Portland native and received his training at Marymount Manhattan College in New York City. "Love and gratitude to Dan, Sharon, Annie, and the rest of the Broadway Rose family for all the support and opportunity."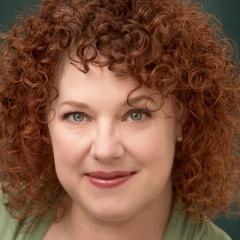 Emily Sahler as Jenny
Emily Sahler is pleased to return to the Broadway Rose boards, having previously appeared here as Domina (A Funny Thing Happened on the Way to the Forum), Mrs. Meers (Thoroughly Modern Millie – Drammy finalist), Doatsey May (The Best Little Whorehouse in Texas), Barbara (The Bikinis - PAMTA, Best Ensemble), and Mrs. Tottendale (The Drowsy Chaperone - Drammy, Best Production.) Other favorite roles include Liza #3 (Liza! Liza! Liza!) at triangle productions!, Connie (Jack Goes Boating), Sister Lidwina (Gracie and the Atom), and Bette (The Marriage of Bette and Boo) at Artists Repertory Theatre; Rose (Gypsy), Jack's Mother (Into the Woods – Drammy, Best Production), and Doreen (Tartuffe) at Lakewood Theatre Company; the Caterpillar (Alice in Wonderland, a Rock Opera) and Ms. Frizzle (The Magic School Bus Live!) at Oregon Children's Theatre. Television credits: Grimm, Portlandia, and Leverage.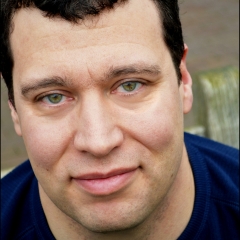 Colin Wood as David
Colin Wood holds an M.F.A. in acting from Minnesota State University, Mankato and has worked as an actor with professional theatre companies in Montana, Michigan, Minnesota, and Oregon. In addition to Broadway Rose Theatre, he has performed locally with the Beaverton Civic Theatre, Live On Stage, Tapestry Theatre, the Classic Greek Theatre of Oregon, Lakewood Theatre Company, Staged!, Bag&Baggage Productions, Stumptown Stages, and triangle productions! He has also performed at the Theatre Fringe Festival in Edinburgh, Scotland and is an Equity Membership Candidate. Favorite show credits include 110 In The Shade (File), Of Mice and Men (Lennie), Oklahoma! (Jud Fry), The Fantasticks (El Gallo), The Wild Party (Eddie), Guys and Dolls (Sky Masterson), The Taming of the Shrew (Petruchio), and The Rainmaker (Starbuck).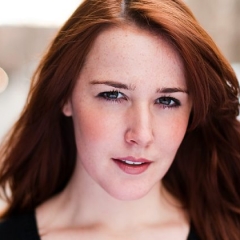 Andrea Enright as Amy
Andrea Enright is excited to be back at Broadway Rose after four years in New York City. You may have seen her on the Oregon stage in the ensembles of The King and I and Evita or in New York where her credits include Rona Lisa Peretti in The 25th Annual Putnam County Spelling Bee and Susan in Company at the Mount Carmel Theatre Company, as well as two world premiere musicals, Deployed, through the Society of Artistic Veterans, and Sophia! at Write Act Repertory. Andrea was also a finalist in the New York Musical Theatre Festival's Next Broadway Sensation competition in both 2012 and 2013 and is a proud graduate of Otterbein University and high school graduate of Interlochen Arts Academy. In memory of her loving husband, BJ.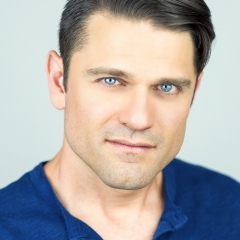 Tim Suenkel as Paul
Tim Suenkel is very excited for his debut at Broadway Rose! Tim was most recently seen on stage playing Prince Eric in Coeur d'Alene Summer Theatre's Little Mermaid and Whizzer in Live On Stage's Falsettos. Tim also performs in Portland with the three-man vocal group, BelloVoci (www.bellovoci.com). Tim wishes to thank Sharon, Dan and Annie for this incredible opportunity! Love to Kevin and Acadian! "Today is for Amy!"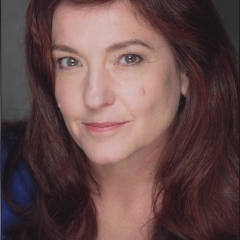 Luisa Sermol as Joanne
Luisa Sermol is happy to be back again at Broadway Rose, having enjoyed being all the victims and both overbearing mothers in No Way to Treat a Lady! Other credits include Broadway, Off-Broadway, Williamstown Theater Festival, Portland Center Stage, Artists Repertory Theater (Drammy award: Sideman),  Badass Theatre Company (Drammy: Sans Merci), Profile Theatre, CoHo Productions (Drammy: Heather Raffo's 9 Parts of Desire), Cygnet Productions (Drammy: Bloody Poetry), and Miracle Theatre Group, (Drammy:  Boleros for the Disenchanted). Film/television work includes Leverage, Personals, Zero Effect, Grimm, and the award-winning animated short Insect Poetry.  In addition to a B.A. and M.A.T., she is a graduate of The Juilliard School. She is also proud to have been a teacher at Fowler Middle School for the past 12 years! "Special thanks to Tom for your love."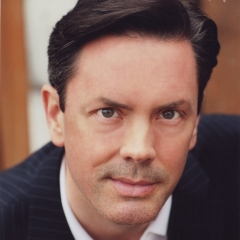 Kurt Raimer as Larry
Kurt Raimer returns to Broadway Rose following his portrayal of Alfred/Sam in the 2009 production of Romance/Romance. Since then, some other Pacific Northwest credits include Next To Normal (Dan) for Capital Playhouse, Ragtime (Father) and Spamalot (Sir Galahad) for Coeur d'Alene Summer Theatre, Aida (Zoser) for Stumptown Stages, City of Angels (Stine) for Lakewood Theatre Company, The Secret Garden (Archibald) for Capital Playhouse, Sunset Boulevard (Ensemble) for Portland Center Stage. He has also performed as a soloist with the Oregon and Seattle Symphony Pops and just made his theatrical directing debut at Lakewood Theatre Company with 1776. "Thank you Beth for nearly twenty-three years of marriage and the four before that to make sure you could live with me."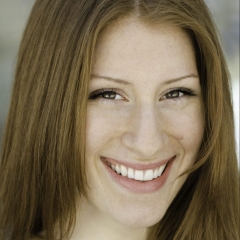 Renée Lawrence as Marta
Renée Lawrence is so happy to be making her Broadway Rose debut! She recently moved to Oregon from New York City where she performed with the USO Show Troupe. She is a proud alumna of Oklahoma City University where she earned her degree in acting. She is currently a fitness instructor at barre3 Portland and an avid adventurer. "Thank you to the Broadway Rose family for welcoming me with such open arms, the cast and crew, and all of you for coming to support live theater. Lots of love to family and friends near and far, especially my rock, Danny."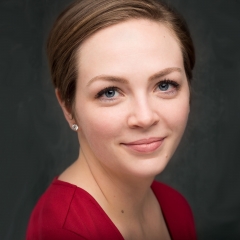 Caroline D'Ambrosi as Kathy
Caroline D'Ambrosi is excited to work with Broadway Rose again! She was last seen as Velma in West Side Story and played in the orchestra for A Funny Thing Happened on the Way to the Forum. She received her degree in theatre administration from Wagner College in New York City. Favorite performances include 42nd Street and Thoroughly Modern Millie. "Love and thanks to Mike."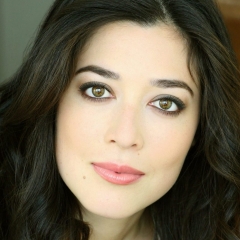 Justine Davis as April
Justine Davis is thrilled to be making her Broadway Rose debut. Originally from the West Coast, she spent the majority of her life in Kazakhstan, which she considers home. Favorite roles include Imago Theatre's La Belle (Lady Rose), CAP21's On The Town (Claire), Stumptown Stages' In The Heights (Vanessa), Samford University's The 25th Annual Putnam County Spelling Bee (Olive), SPRAT Theatre Company's Henri (Izzy), CAP21's Alone In The U.S. (ZuZu), and Merry-Go-Round Playhouse's Seagirl (Seagirl). B.F.A.: Samford University, CAP21's Professional Program. She is grateful to be a part of this show! Many thanks to her family and friends for their support. "Love you tons Hunter!" Eph 2:10.
Mia Pinero
Maria
Mia Pinero (Maria) is beyond thrilled to be making her Broadway Rose debut in her favorite musical, West Side Story! Originally from Racine, Wisconsin, Mia is a recent graduate of Montclair State University with a B.F.A. in Musical Theatre. Favorite credits include Maria in West Side Story at The Mac-Haydn Theatre, as well as Lucy Brown inThe Three Penny Opera, Woman #1 in Sing for Your Supper, and Hermione in The Winter's Tale at MSU. Many thanks to Michael Cassara and his casting team, as well as her always supportive and encouraging family! miapinero.com
Mia Pinero
Maria
Mia Pinero (Maria) is beyond thrilled to be making her Broadway Rose debut in her favorite musical, West Side Story! Originally from Racine, Wisconsin, Mia is a recent graduate of Montclair State University with a B.F.A. in Musical Theatre. Favorite credits include Maria in West Side Story at The Mac-Haydn Theatre, as well as Lucy Brown inThe Three Penny Opera, Woman #1 in Sing for Your Supper, and Hermione in The Winter's Tale at MSU. Many thanks to Michael Cassara and his casting team, as well as her always supportive and encouraging family! miapinero.com
Mia Pinero
Maria
Mia Pinero (Maria) is beyond thrilled to be making her Broadway Rose debut in her favorite musical, West Side Story! Originally from Racine, Wisconsin, Mia is a recent graduate of Montclair State University with a B.F.A. in Musical Theatre. Favorite credits include Maria in West Side Story at The Mac-Haydn Theatre, as well as Lucy Brown inThe Three Penny Opera, Woman #1 in Sing for Your Supper, and Hermione in The Winter's Tale at MSU. Many thanks to Michael Cassara and his casting team, as well as her always supportive and encouraging family! miapinero.com
Mia Pinero
Maria
Mia Pinero (Maria) is beyond thrilled to be making her Broadway Rose debut in her favorite musical, West Side Story! Originally from Racine, Wisconsin, Mia is a recent graduate of Montclair State University with a B.F.A. in Musical Theatre. Favorite credits include Maria in West Side Story at The Mac-Haydn Theatre, as well as Lucy Brown inThe Three Penny Opera, Woman #1 in Sing for Your Supper, and Hermione in The Winter's Tale at MSU. Many thanks to Michael Cassara and his casting team, as well as her always supportive and encouraging family! miapinero.com
Mia Pinero
Maria
Mia Pinero (Maria) is beyond thrilled to be making her Broadway Rose debut in her favorite musical, West Side Story! Originally from Racine, Wisconsin, Mia is a recent graduate of Montclair State University with a B.F.A. in Musical Theatre. Favorite credits include Maria in West Side Story at The Mac-Haydn Theatre, as well as Lucy Brown inThe Three Penny Opera, Woman #1 in Sing for Your Supper, and Hermione in The Winter's Tale at MSU. Many thanks to Michael Cassara and his casting team, as well as her always supportive and encouraging family! miapinero.com
Mia Pinero
Maria
Mia Pinero (Maria) is beyond thrilled to be making her Broadway Rose debut in her favorite musical, West Side Story! Originally from Racine, Wisconsin, Mia is a recent graduate of Montclair State University with a B.F.A. in Musical Theatre. Favorite credits include Maria in West Side Story at The Mac-Haydn Theatre, as well as Lucy Brown inThe Three Penny Opera, Woman #1 in Sing for Your Supper, and Hermione in The Winter's Tale at MSU. Many thanks to Michael Cassara and his casting team, as well as her always supportive and encouraging family! miapinero.com