The Addams Family • A kooky, spooky, ooky Broadway musical
Jun. 29 – Jul. 23, 2017
Based on Charles Addams' original macabre cartoons, The Addams Family finds the charmingly creepy clan facing a new nightmare: daughter Wednesday has fallen in love…with a nice young man from Ohio!! Despite the pair's plea for things to just be normal for once, the dinner party hosted by Gomez and Morticia to meet the boy's parents soon goes devilishly awry, testing the bonds of family, love, and unholy matrimony.
A Broadway blockbuster, this wickedly hilarious musical conjures the irreverent spirit and morbid humor of the comics while illustrating that though the unknown may be frightening, when we face the darkness, love and acceptance await.
Book by MARSHALL BRICKMAN and RICK ELICE
Music and lyrics by ANDREW LIPPA
Based on characters created by CHARLES ADDAMS
Performance runtime is approximately 2 hours and 30 minutes with a 15-minute intermission
Performances held at the Deb Fennell Auditorium, 9000 SW Durham Rd., Tigard, OR 97224

Show Sponsor


Show Dates
Thursday, June 29, 7:30 PM PREVIEW
Friday, June 30, 7:30 PM OPENING NIGHT
Saturday, July 1, 7:30 PM
Sunday, July 2, 2:00 PM

Thursday, July 6, 7:30 PM
Friday, July 7, 7:30 PM
Saturday, July 8, 7:30 PM
Sunday, July 9, 2:00 PM
Thursday, July 13, 7:30 PM
Friday, July 14, 7:30 PM
Saturday, July 15, 2:00 PM—Post-show talk back*
Saturday, July 15, 7:30 PM
Sunday, July 16, 2:00 PM
Thursday, July 20, 7:30 PM
Friday, July 21, 7:30 PM
Saturday, July 22, 2:00 PM
Saturday, July 22, 7:30 PM
Sunday, July 23, 2:00 PM
*Talk-backs are free and open to the public. They begin immediately following the first Saturday matinee performance of the mainstage production, and are held in the theater. You do not have to attend the Broadway Rose production in order to attend the talk-back.
Meet the Cast
[masterslider id="6″]
---
[masterslider id="7″]
Creative
Directed and choreographed by Peggy Taphorn
Music Direction by Alan D. Lytle
Lighting Design by Gene Dent
Sound Design by Brian K. Moen
Properties Design by Nathan Crosby
Wig Design by Jane Holmes
Stage Manager Jessica Junor
Musicians
Reed I Marc Grafe
Reed II Mitch Iimori
Trumpet Levis Dragulin
Trombone Bryant Byers
Keyboard I Brian Michael
Keyboard II Charlie Gregson
Bass Amy Roesler
Percussion Alexandra Geffel
Drums Mitch Wilson
Violin Mary Rowell
Cello Ashley Peck
Guitar Fletcher Nemeth
News, Reviews, and Buzz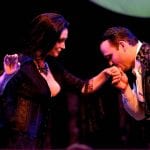 Truth, Lies, and Marriage – The Addams Family at Broadway Rose
by Judy Nedry
JudyNedry.com, Jul. 6, 2017
So many things stand out in this show: big voices that more than fill the auditorium; an outstanding set, and costumes of various periods…satisfying choreography by show director Peggy Taphorn; and several outstanding individual performances… Read more.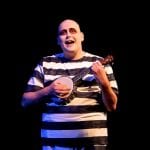 "The Addams Family" @ Broadway Rose
by Kristopher Haines
The Crippled Critic, Jul. 5, 2017
All of the performers embody their characters delightfully, of particular note is Isaac Lamb as Uncle Fester, who deserves extra points for tipping slightly more toward goofball than weird-eccentric as Fester has been played in previous incarnations. It is a refreshing choice… Read more.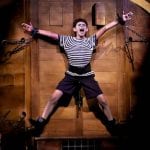 BWW Review: Creepy, Kooky, Spooky, Ooky, and So Much Fun! THE ADDAMS FAMILY at Broadway Rose
by Krista Garver
BroadwayWorld, Jul. 4, 2017
[The Addams Family] is exactly the sort of big, flashy musical that makes the drive out to Tigard worth it – good music, a fun story, a great cast, and a lot of theatre magic… Read more.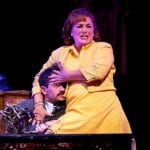 Broadway Rose The Addams Family Fast-Paced and Fun
by Tina Arth
Westside Theatre Reviews, Jul. 3, 2017
Amy Jo Halliday quite simply steals the show at Broadway Rose…The combination of her vocal power and utter lack of inhibition sets a dauntingly high bar for the rest of the cast, moving the show from "really fun" to absolute dynamite… Read more.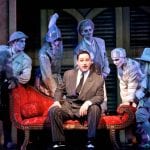 A band of ghoulish outsiders
by Christa McIntyre
ArtsWatch, Jul. 3, 2017
Broadway Rose raises The Addams Family from the dead in a rousing romp of a musical comedy…Devotees to the cult will enjoy the little inside jokes, and audience members who are familiar with the Addamses, but not read in the dark arts, will enjoy it for its elaborate and thoughtful production… Read more.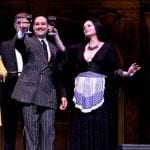 'The Addams Family' at Broadway Rose is a killer summer escape (review)
by Lee Williams
The Oregonian/OregonLive, Jul. 2, 2017
...this blockbuster production of glorious, funereal-shaded eye candy — 10-foot-high sets, puppet monsters, a hydraulic effect and a huge cast of ghouls — rivals multi-bus road shows at the Keller Auditorium… Read more.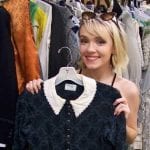 Actress is ready for prime time
by Barbara Sherman
Regal Courier, Jun. 28, 2017
…before [Molly] Duddlesten lands a show on Broadway or a gig at Disneyland, local audiences will be able to enjoy her first professional performance in The Addams Family… Read more.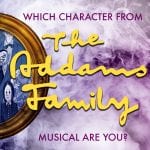 Which Character From "The Addams Family" Musical Are You?
Discover which wickedly funny character you most resemble, then come see "The Addams Family" at Broadway Rose Theatre Company June 29 – July 23, 2017! Take the quiz here.
Director's Note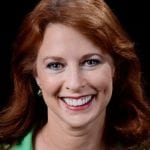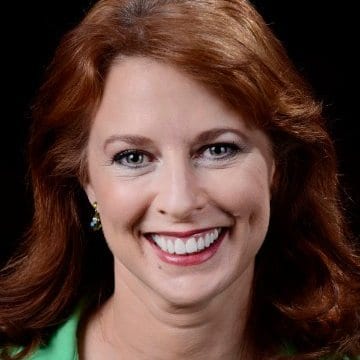 A Note From The Director: Peggy Taphorn
---
They're creepy and they're kooky, mysteriously spooky and I am thrilled to share this quirky and loveable family with the Broadway Rose Theatre audience. Charles Addams' original characters were first invented as a comic strip in 1938; since then his darkly weird, death-obsessed Addams family has been featured in a TV sit-com, a hit film, and a cartoon. The next step was, of course, a Broadway musical!
Andrew Lippa, Marshall Brickman and Rick Elice's show originally opened on Broadway in 2010 and it satisfied the legions of Addams Family fans out there. In addition to the original characters created by Addams, the musical introduces the new roles of Mal, Alice, and Lucas Beineke, who are straight arrow Midwesterners. The ensemble consists of a group of Addams Family ancestors, each from a different time period. The show begins at a family crisis point, where Wednesday Addams – the macabre, crossbow-wielding daughter of Morticia and Gomez – has inexplicably fallen for the most jock guy you could imagine! Lucas and his exceptionally straight parents are visiting for dinner from Ohio, so Wednesday pleads with her family to try to be normal for just one night. She gets anything but normal from both sides of this about-to-be-blended family! This show will have you rooting for these star crossed lovers and gleefully cackling at its ghoulishness and charm. It will have you asking yourself, What is normal anyway, and honestly, isn't it a bit overrated? Enjoy the show – snap, snap!