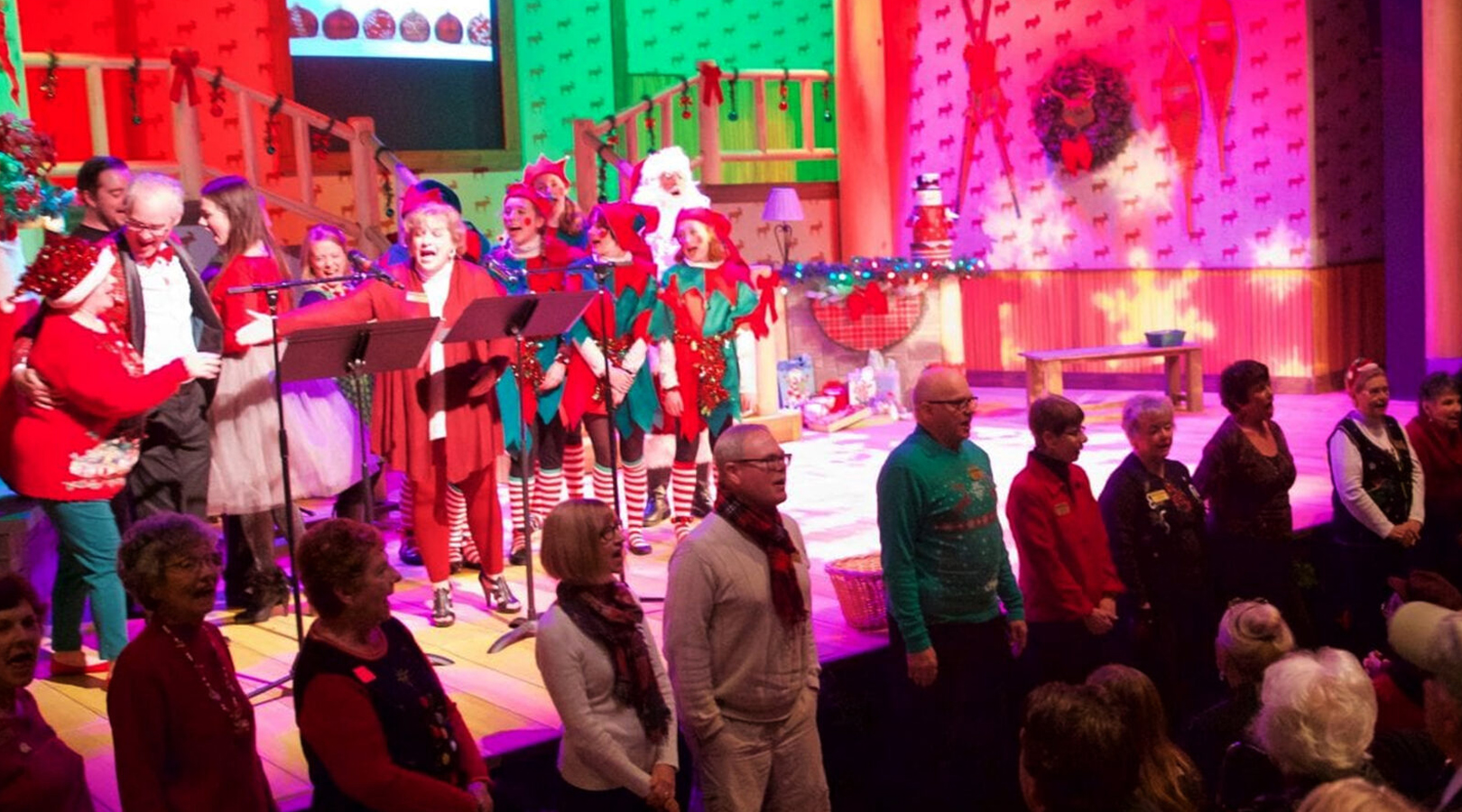 In addition to mainstage and summer children's theatre productions, Broadway Rose hosts a number of special events and performances throughout the year, such as:
Broadway Rose's Annual Fundraising Gala

each spring
Season Opening Night Party, which kicks off the season
Our annual

Broadway Rose on Broadway

New York City theatre tour
Sneak Peek, an opportunity for donors to observe a live rehearsal
Curtain Up! season announcement party

Santa Sing-Along

for children and families.
Cabaret performances
Play readings
Film screenings
Backstage tours
New York Theater Trip
and more!
Follow Broadway Rose on Facebook and sign up for our eNewsletter to ensure you don't miss important updates about upcoming events!
Broadway Rose also offers its New Stage Auditorium space for limited rentals. If you are looking for information on a non-Broadway Rose event that is happening at the New Stage, please contact the producer of the event directly.