Venues
Broadway Rose Theatre Company presents mainstage and children's theater productions, as well as most other events, educational programs, and special performances.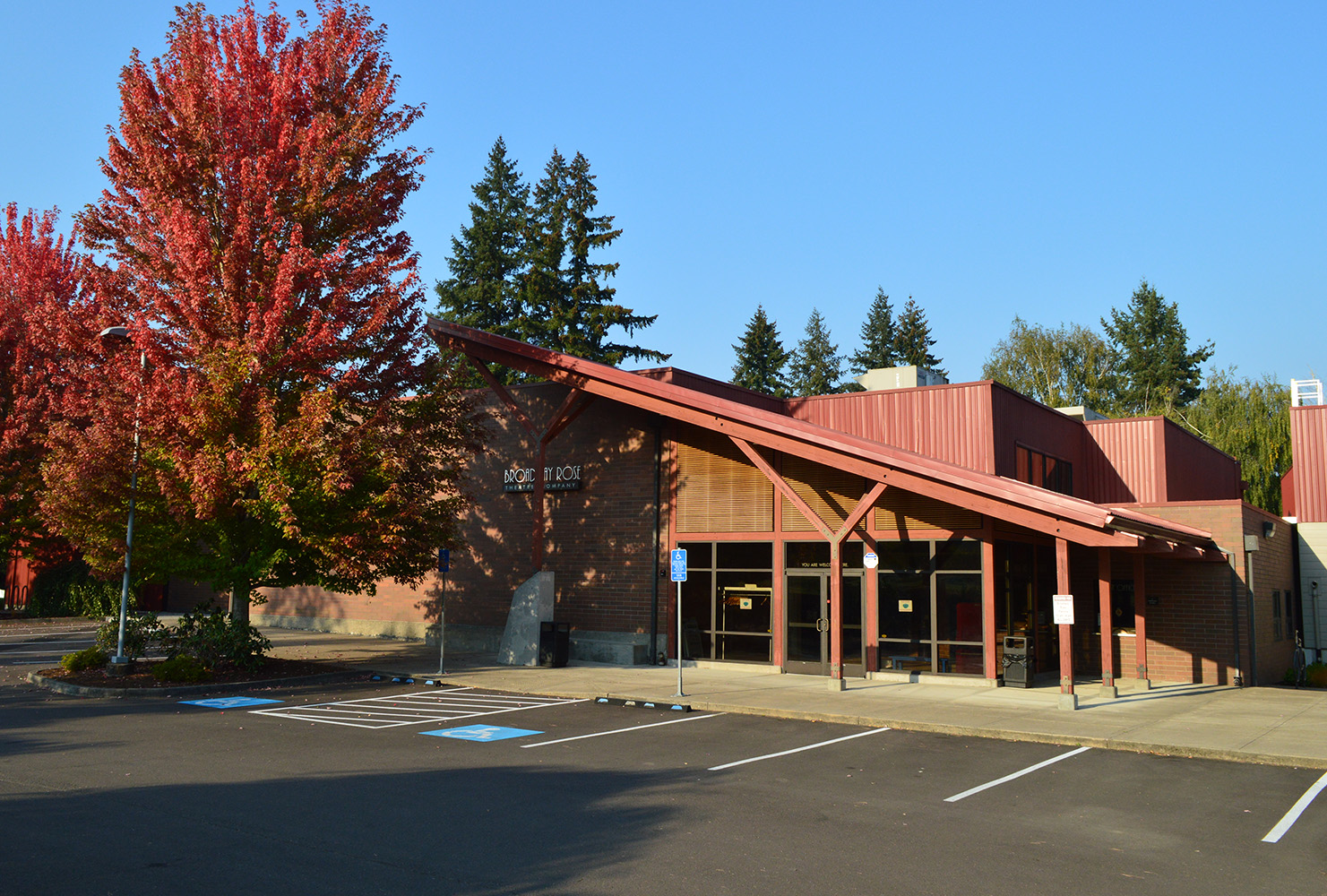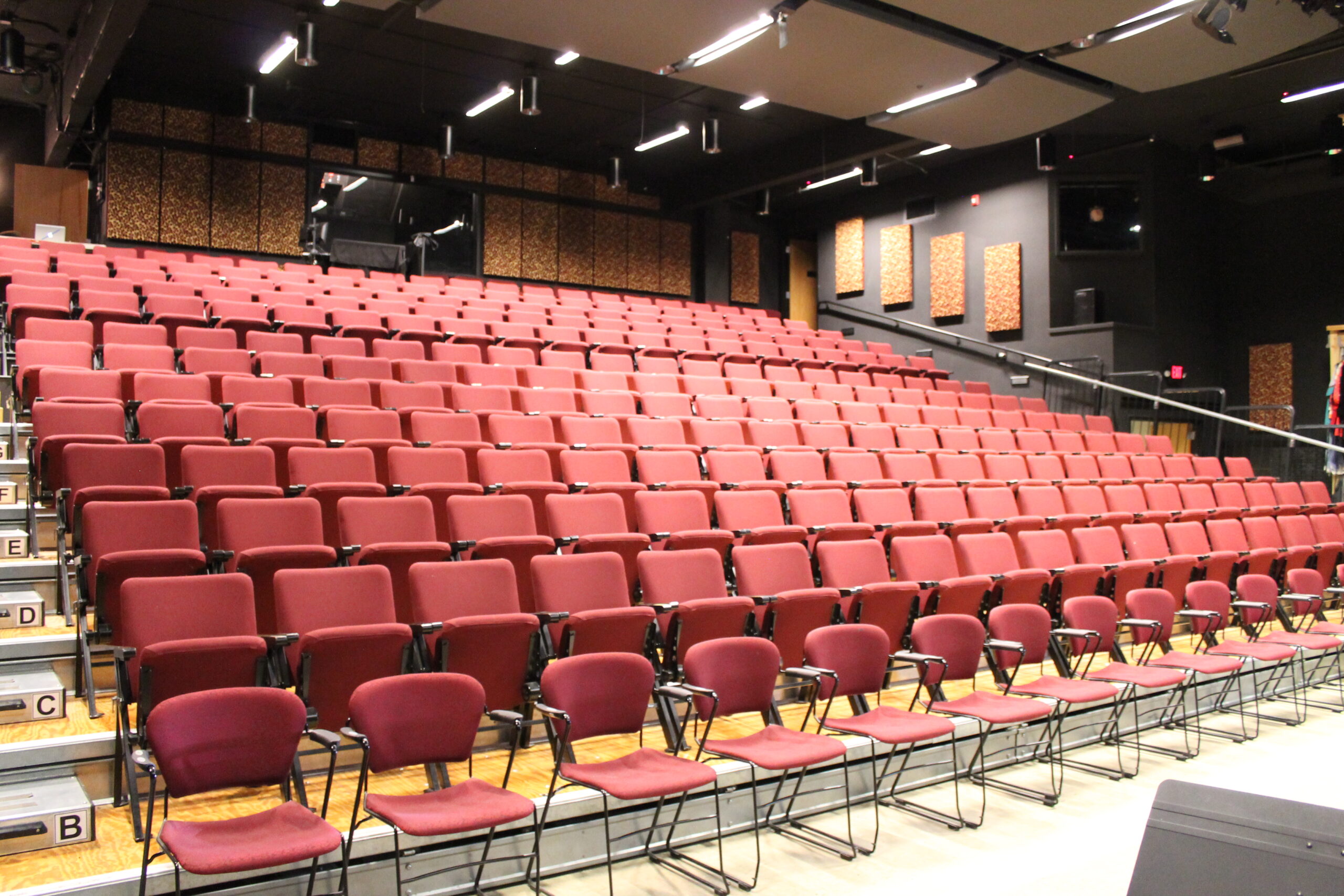 New Stage Auditorium
12850 SW Grant Avenue, Tigard, OR 97223
Broadway Rose's own permanent venue, Broadway Rose's box office and administrative offices. Available for rentals on a limited basis.
View the New Stage seating chart.
Features
•  270-seat auditorium
•  Partially retractable seating in the auditorium
•  Accessible seating
•  Vibrant lobby space
•  Wine and food concessions
•  Private donor lounge
•  Free on-site parking lot
•  Easy tour bus access
•  Near public transportation
•  Less than 20 minutes from downtown Portland
Deb Fennell Auditorium
9000 SW Durham Road, Tigard, OR 97224
At Tigard High School, the Deb Fennell Auditorium hosts Broadway Rose during the summer season only for two mainstage productions, children's camps and children's theatre productions.
View the Deb Fennell seating chart.
Features:
•  600-seat auditorium
•  Accessible seating
•  Bright lobby space
•  Food concessions and souvenirs
•  Free on-site parking lot
•  Easy tour bus access
•  Near public transportation
•  Minutes from Bridgeport Village Shopping Center
•  Less than 20 minutes from the heart of downtown Portland