If you had tickets for the Thursday, December 8 performance that was canceled due to inclement weather, please call our box office at 503.620.5262 to reschedule.
A Christmas Revue
Conceived by Abe Reybold
November 23 – December 22, 2016
Take a sleigh ride through everything that makes Portland, well, Portland. An audience favorite created exclusively for Broadway Rose, A Very Merry PDX-mas celebrates (and pokes loving fun at) all the quirks of our "ever green" city with beloved holiday pop songs, classic carols, and original offbeat material. Featured songs include "Carol of the Fans," "Green Christmas," and "The Re-Gifter's Lament."
Performance run time is approximately 2 hours including one 15 minute intermission.
Performances held at the Broadway Rose New Stage, 12850 SW Grant Ave., Tigard.
Title Sponsor


Print Media Sponsor
The Oregonian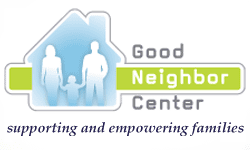 During the run of A Very Merry PDX-mas, Broadway Rose is partnering with Good Neighbor Center to collect essential items for local families overcoming homelessness. Visit the "Giving Drive" tab to find out how you can help!
Directed by Dan Murphy —Read a note from the director
Music Direction by Jeffrey Childs

Choreography by Amy Frankel
Set Design by Jim Crino
Costume Design by Brynne Oster-Bainnson
Light Design by Phil McBeth
Prop Design by Jeff Duncan
Sound Design by Sharath Patel
Stage Manager Jessica Junor
---
Cast
Collin Carver is a cosmetologist at Studio V in Felida, WA; teacher, and violinist as well as a performer. Collin is excited to continue his time at Broadway Rose in this production! Notable roles include Eugene/Teen Angel in Grease (Broadway Rose, Portland Area Musical Theatre Award for Best Supporting Actor nominee), Elder Shumway in The Book of Merman (triangle productions!), The Fire in Ablaze!, an original a cappella musical thriller (Staged!, four Drammy Awards including Outstanding Ensemble and Best Original Musical), Rolf in The Sound of Music (Broadway Rose), Alfred Bell in the original and revival cast of WWII Radio Christmas (Oregon Children's Theatre), and Barnaby in Sail Away (Lakewood Theatre Company). He hopes his talent, work ethic, character, faith, and love for the arts and entertainment will make him a household name. Facebook.com/HairGravitation
Sarah DeGrave happily returns to Broadway Rose after lending her voice to the chorus of nuns in The Sound of Music. Since graduating from Central Washington University with a degree in theatre performance, she has been seen onstage at Seattle Musical Theatre, triangle productions!, Stumptown Stages, Milagro Theatre, and most recently as the wacky plant lady in Heidi Duckler Dance Theatre/Northwest's production of Tabletop. Other recent roles include Kira in Stagework Inc's Xana-redu. Offstage, Sarah dabbles in photography, songwriting, and other artistic pursuits. You can find out more about her current projects at sarahdegrave.com.
Cassi Q Kohl is happy to be back at Broadway Rose after almost a decade away! After graduating from the University of Washington (vocal performance), Cassi moved east, where she originated a role in the Off-Broadway production of Soul Doctor (New York Theater Workshop) and joined the original cast of Motherhood the Musical in Philadelphia (GFour Productions). She enjoyed traveling as a Mainstage performer with Disney Cruise Line and also performed in the national tour of Martha Speaks (Theaterworks USA). Favorite regional credits include: Ilona in She Loves Me (Lakewood Theatre Company, 2015 Drammy Award), Josephine in H.M.S. Pinafore (Mock's Crest, 2016 Drammy Award), Piggie in Elephant & Piggie's We Are In A Play (Seattle Children's Theater), Scarecrow in The Wizard of Oz (Enlightened Theatrics, Salem), and Carrie in Carousel (Clackamas Repertory Theater). www.CassiQ.com
Isaac Lamb is an award-winning actor, director, and world-renowned creator of viral video content. He is a graduate of Loyola Marymount University and a proud company member of Third Rail Repertory Theatre. Select local credits: The Aliens, The Mystery of Irma Vep, and Belleville (Third Rail); The 25th Annual Putnam County Spelling Bee, A Small Fire, Great Expectations (Portland Center Stage); Assassins, Playboy of the Western World (Artists Repertory Theatre); The Sound of Music, Ripper (Broadway Rose); Mr. Burns: a post electric play, Famished (Portland Playhouse), The Three Sisters (Portland Experimental Theatre Ensemble). National Tour: Defending the Caveman, Broadway's longest running one-person show. Select regional: Sweet Charity (Red Mountain), Timeless: Barbara Streisand (Staples Center), One Sunday in Mississippi (Bannister). Film: North Starr (Sundance '08). Proud member of AEA.
Dru Rutledge just loves spending the holiday season at Broadway Rose; you might remember her from last year's production of A Taffeta Christmas and also Oklahoma! (Laurey). A proud Kansan by birth, Dru is so happy to now call the beautiful Northwest her home. Since graduating with her master's degree in opera performance, Dru has also performed locally with Portland Opera, Portland Center Stage, Lakewood Theatre Company (2015 Drammy Award for Best Actress in a Musical for Amalia in She Loves Me), Clackamas Repertory Theatre, Mock's Crest, BodyVox, The Oregon Symphony, and the Portland Gay Men's Chorus. Dru wants to thank Dan, Sharon, Abe, Jeffrey, Angela (her Gentle Giant), and this entire wacky, talented cast! And to her MamaBear, this one is for you! To see what Dru's up to next visit drurutledge.com
Benjamin Tissell was most recently seen in Fly By Night here at Broadway Rose and in Peter and the Starcatcher at Portland Playhouse. He has also worked extensively for Lakewood Theatre, Valley Repertory Theatre, Northwest Children's Theatre, Portland Actor's Ensemble, and others. Ben is a resident teaching artist at Clackamas High School and an accomplished singer-songwriter. Recordings, videos, media and a full list of upcoming performances can be found at BenjaminTissell.com. Ben is also very involved at his church where he serves the youth community.
Danielle Valentine. This is Danielle's debut with Broadway Rose and she is excited to be part of such an amazing creative team. Danielle has enjoyed working with various theater companies around town including Lakewood, Oregon Children's Theatre, Stumptown Stages, Hillsboro Actors Rep and others. When not acting, Danielle enjoys teaching preschool and musical theater to young artists. Love to Jared, Elijah and Aida.
Wednesday, November 23, 7:30 PM PREVIEW–Limited Availability

Friday, November 25, 7:30 PM OPENING NIGHT–Limited Availability
Saturday, November 26, 7:30 PM
Sunday, November 27, 2:00 PM–Limited Availability
Thursday, December 1, 7:30 PM–Limited Availability
Friday, December 2, 7:30 PM—SOLD OUT
Saturday, December 3, 2:00 PM—Post-show talk back*—SOLD OUT
Saturday, December 3, 7:30 PM–SOLD OUT
Sunday, December 4, 2:00 PM—SOLD OUT
Wednesday, December 7, 7:30 PM
Thursday, December 8, 7:30 PM–Limited Availability
Friday, December 9, 7:30 PM–Limited Availability
Saturday, December 10, 2:00 PM–SOLD OUT
Saturday, December 10, 7:30 PM–SOLD OUT
Sunday, December 11, 2:00 PM—SOLD OUT
Wednesday, December 14, 7:30 PM
Thursday, December 15, 7:30 PM – Limited Availability
Friday, December 16, 7:30 PM – SOLD OUT
Saturday, December 17, 2:00 PM – Audio description available—SOLD OUT
Saturday, December 17, 7:30 PM—Limited Availability
Sunday, December 18, 2:00 PM—SOLD OUT
Tuesday, December 20, 7:30 PM
Wednesday, December 21, 7:30 PM
Thursday, December 22, 7:30 PM – Limited Availability
*Talk-backs are free and open to the public. They begin immediately following the first Saturday matinee performance of the mainstage production, and are held in the theater. You do not have to attend the Broadway Rose production in order to attend the talk-back.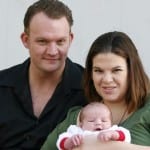 A Very Merry PDX-mas celebrates the joy of the holidays in our hometown. Broadway Rose Theatre Company is honored to partner with Good Neighbor Center to help local families struggling with homelessness, so that they might also experience the warmth of the season while receiving safe emergency housing and supportive, empowering services.
To help our neighbors in need, simply bring your unwrapped gift of any of the following items to any performance of A Very Merry PDX-mas or to the box office during business hours. There will be collection bins in the lobby. Thank you!
Canned/non-perishable food
Lightweight blankets for beds
Toilet paper
Tylenol
Diapers in size 5 or 6
Bus tickets
Cleaning supplies: Lysol spray and wipes, large trash bags, bleach, laundry soap
Shoes for children
Clothing (all sizes) for men, women, and children
"The items listed above are not sexy, but are vital to the care and feeding of nine families," says GNC Executive Director Jack Schwab. "Thank you for helping us in this special way."
Good Neighbor Center provides food, shelter, and empowering services to homeless families in the Tigard area. Learn more about Good Neighbor Center and see their full list of needed items at http://goodneighborcenter.org
---
Oy! Jesus! A PDX-mas
by Judy Nedry, Nov. 30, 2016
It's difficult to have a favorite moment in this show. The songs are witty and fun…This show is two hours of great singing, surprises, and a lot of laughs...Read more.
"A Very Merry PDX-mas" @ Broadway Rose
by Kristopher Haines
The Crippled Critic, Nov. 30, 2016
…"PDX-mas" does fill an unexpected void,  there is no other unabashed tribute to yuletide fun…Read more.
Yes, Virginia, there IS a good holiday musical
by Christa Morletti McIntyre
Oregon ArtsWatch, Nov. 28, 2016
A Very Merry PDX-Mas is a charming package of all the funky and endearing points of culture that make our city. For two hours you'll get lost and be reminded that there's no place like home for the holidays.…Read more.
A Very Merry PDX-mas from Broadway Rose
by Tina Arth
Westside Theatre Reviews, Nov. 28, 2016
The show provides exactly the kind of experience its audiences expect for the holidays – impeccable vocals, a liberal dose of humor, some fine dancing, and a measured dose of scene-stealing kiddos to charm even the surliest Scrooge…Read more. 
Actor goes from sandwich-maker to Christmas caroler
by Barbara Sherman
Regal Courier, Nov. 22, 2016
One of the actors in the upcoming Broadway Rose production of "A Very Merry PDX-mas" may look very familiar to audiences for good reason…Read more.