The Broadway Phenomenon

Music by Andrew Lloyd Webber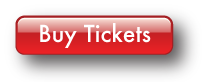 Based on Old Possum's Book Of Practical Cats by T. S. Eliot
June 27 – July 21, 2013
Inspired by the universally popular poetry of T.S. Eliot, Cats tells the story, in song and dance, of the annual gathering of Jellicle cats, at which time one special cat is selected to ascend to the Heaviside layer. A true musical theater phenomenon, Cats opened at London's New London Theatre in 1981 and ran for a record-setting 21 years. Cats' London success was nearly matched on Broadway where it ran for just over 18 years. This enchanting musical features the immortal ballad "Memory," as well as a collection of other whimsical tunes enjoyed by audiences young and old.
Performances held at the Deb Fennell Auditorium, 9000 SW Durham Rd., Tigard.
Performance run time is 2 hours and 30 minutes, including one 15-minute intermission.

Sponsored by Pearson Financial
Print Media Sponsor
The Oregonian
This project is supported in part by an award from the National Endowment for the Arts.

Directed & choreographed by Lyn Cramer
Assistant Choreographer Peggy Taphorn
Musical Direction by Eric Little
Scenery Provided by by FCLO Music Theatre
Original Costume Design by Mela Hoyt-Heydon
Costumes Provided by FCLO Music Theatre
Costume Supervision by Allison Dawe
Prop Design by FCLO Music Theatre
Lighting Design by Bearclaw Hart
Sound Design by Dan Hallberg
Stage Management by Jessica Downs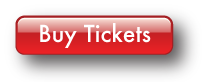 Thursday, June 27, 7:30 PM PREVIEW
Friday, June 28, 7:30 PM OPENING NIGHT
Saturday, June 29, 7:30 PM
Sunday, June 30, 2:00 PM
Wednesday, July 3, 7:30 PM
Friday, July 5, 7:30 PM
Saturday, July 6, 2:00PM SOLD OUT
Saturday, July 6, 7:30 PM
Sunday, July 7, 2:00 PM
Wednesday, July 10, 7:30 PM
Thursday, July 11, 7:30 PM
Friday, July 12, 7:30 PM
Saturday, July 13, 2:00 PM
Saturday, July 13, 7:30 PM
Sunday, July 14, 2:00 PM
Wednesday, July 17, 7:30 PM
Thursday, July 18, 7:30 PM
Friday, July 19, 7:30 PM
Saturday, July 20, 2:00 PM – Audio description available
Saturday, July 20, 7:30 PM
Sunday, July 21, 2:00 PM