A Musical Farce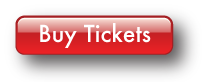 Book and Lyrics by Lynn Ahrens
Music by Stephen Flaherty
Based on The Man Who Broke The Bank At Monte Carlo by Michael Butterworth
September 19 – October 13, 2013
From the Tony Award-winning musical team of Lynn Ahrens and Stephen Flaherty (Ragtime, Seussical), Lucky Stiff is a zany murder mystery complete with slamming doors, mistaken identities, missing diamonds, and a corpse in a wheelchair! Unassuming English shoe salesman Harry Witherspoon is forced to take the embalmed body of his recently murdered Atlantic City uncle on a vacation to Monte Carlo. Should he succeed in passing Uncle off as alive, Harry stands to inherit $6,000,000. If not, the money goes to the Universal Dog Home of Brooklyn–or to the gun-toting wife of the casino owner!
Performances held at the Broadway Rose New Stage, 12850 SW Grant Ave., Tigard.
Performance run time is 2 hours and 15 minutes, including one 15-minute intermission.

Directed & choreographed by Dan Murphy
Musical Direction by Alan Lytle

Scenic Design by Chris Whitten
Lighting Design TBA
Costume Design by Allison Dawe
Prop Design TBA
Sound Design by Tim Richey

Thursday, September 19, 7:30 PM PREVIEW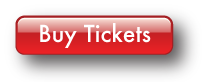 Friday, September 20, 7:30 PM OPENING NIGHT
Saturday, September 21, 7:30 PM
Sunday, September 22, 2:00 PM SOLD OUT
Thursday, September 26, 7:30 PM – Limited availability
Friday, September 27, 7:30 PM
Saturday, September 28, 2:00 PM
Saturday, September 28, 7:30 PM
Sunday, September 29, 2:00 PM
Thursday, October 3, 7:30 PM
Friday, October 4, 7:30 PM
Saturday, October 5, 2:00 PM
Saturday, October 5, 7:30 PM
Sunday, October 6, 2:00 PM
Thursday, October 10, 7:30 PM
Friday, October 11, 7:30 PM
Saturday, October 12, 2:00 PM – Audio description available
Saturday, October 12, 7:30 PM
Sunday, October 13, 2:00 PM