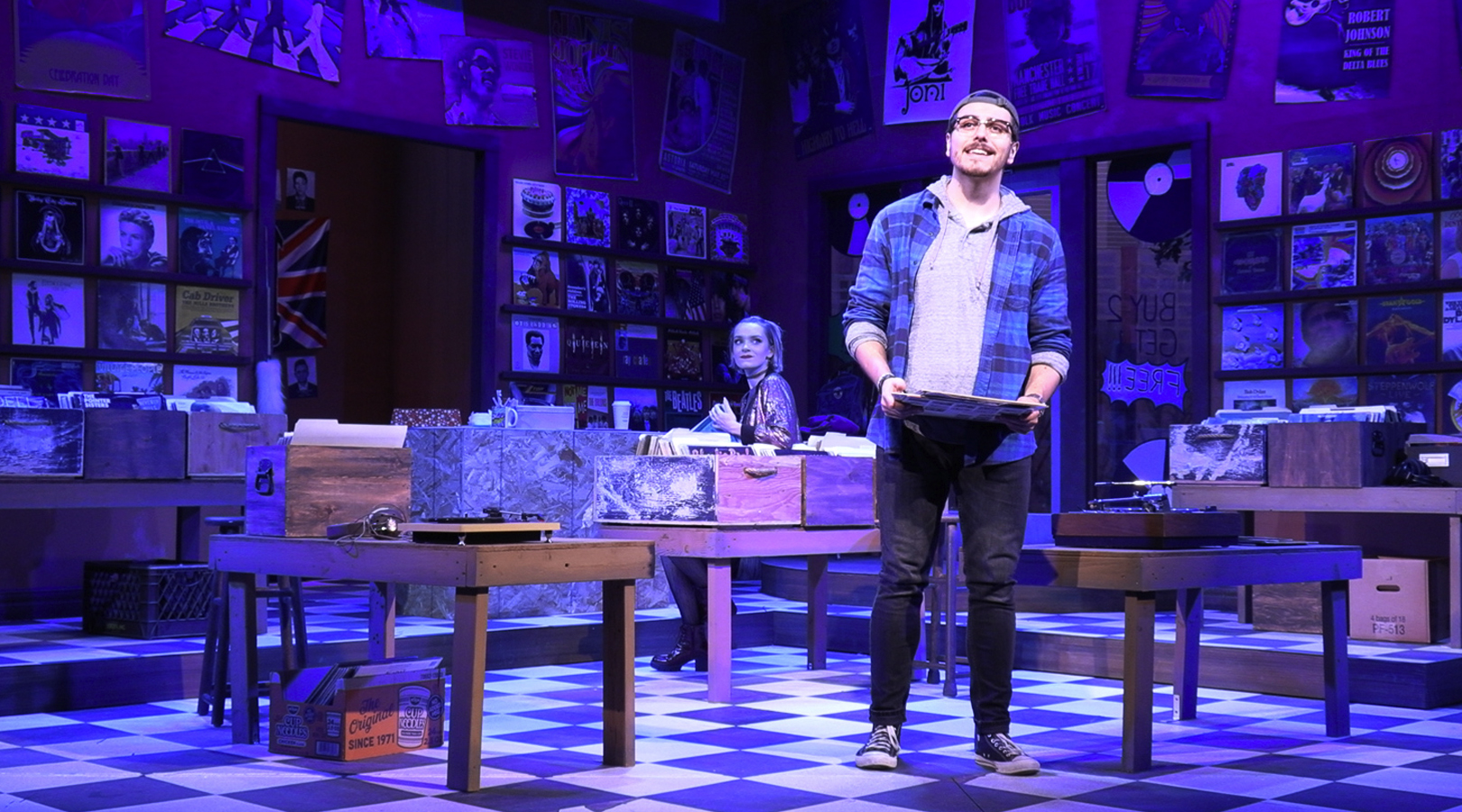 Analog & Vinyl (2021). Photo by Mark Daniels.
Analog & Vinyl (2021). Photo by Mark Daniels.
Broadway Rose believes in accessible, affordable theatre for everyone. That's why we proudly join with dozens of Portland's best music, theatre, and dance groups in the "Arts for All" initiative.
If you qualify for food stamps (SNAP), you can purchase up to two tickets per production per Oregon Trail Card for $5 each to any mainstage show or children's theatre production. Not valid for the final week of mainstage performances or special events.
Book your tickets by calling or visiting our box office Monday through Friday from noon to 6:00 p.m. Tickets may also be purchased at the door (depending on availability), beginning 90 minutes before the start of a performance. Claim your Arts for All ticket at the box office after the doors have opened for your performance. Arts For All tickets cannot be mailed or picked up in advance.
Box office address:
Broadway Rose New Stage
12850 SW Grant Ave.
Tigard, Oregon
Phone: 503.620.5262
The fine print: You will need to show your Oregon Trail Card or DHS documentation to claim your tickets at the box office. SNAP credit on the Oregon Trail Card cannot be used to purchase tickets. $5 tickets are valid for use only by the individual holding the Oregon Trail Card, plus one guest. Any resale of tickets, or purchase of tickets for non-qualifying individuals, may result in ineligibility to purchase tickets using the Arts for All program in the future. Seating is limited and tickets are subject to availability. Not available for the final week of any mainstage production. Upper section seating only. View seating charts.
Want to know who else is offering $5 tickets? Click here.
About Arts for All
In January of 2011, twelve of Portland's classical music organizations, operating under the auspices of Go Classical PDX and convened by All Classical 89.9, announced a pilot project called "Music for All" offering $5.00 tickets to SNAP (Supplemental Nutrition Assistance Program) card holders.
Preliminary numbers for the six-month pilot program totaled 1,410 tickets used.  Funding for the program was provided by the Regional Arts and Culture Council, Work for Art and the City of Portland.  Plans immediately began to include additional arts organizations in the next iteration of the program and to expand it beyond classical music. The result, Arts for All was launched on October 3, 2011.
Arts for All is sponsored by: City of Portland, Regional Arts and Culture Council, All Classical FM and the Oregon Department of Human Services.