At Home with Broadway Rose
Stay connected with us through music and stories! Enjoy this collection of recent online performances and interviews and follow us on social media for announcements of new ones!
---
Wednesdays at 1:00 p.m.
Join host Dan Murphy for Midday Cabaret, a livestream featuring guests from past Broadway Rose productions, every week on Facebook and YouTube. Stream live and join the conversation in the comments or catch the recording later – no ticket needed!
Our June 3 guests are New York-based actress/singer Michele Foor and music director Frank Spitznagel, who will share stories and songs from the first two seasons of Broadway Rose – starting in 1992!
Our May 27 special guests are "Always… Patsy Cline" star Sara Catherine and Eric Holder
BENJAMIN TISSELL was last seen at Broadway Rose in "Ordinary Days" and also appeared in "Fly By Night" and "A Very Merry PDX-mas." 
Our May 20th special guest was Once star and singer/songwriter Morgan Hollingsworth.
May 13th's special guest was Murder for Two star and Liberace tribute artist David Saffert.
---
Cast Reunions
While our onstage productions are on hiatus, we're celebrating some of our favorite past shows with new musical performances recorded by the original Broadway Rose casts – with warmest thanks to the artists for generously donating their time and talent.
Although we had to cancel Ain't Misbehavin' two weeks before opening, the cast and musical director reunited for a socially-distanced performance of the show's titular song.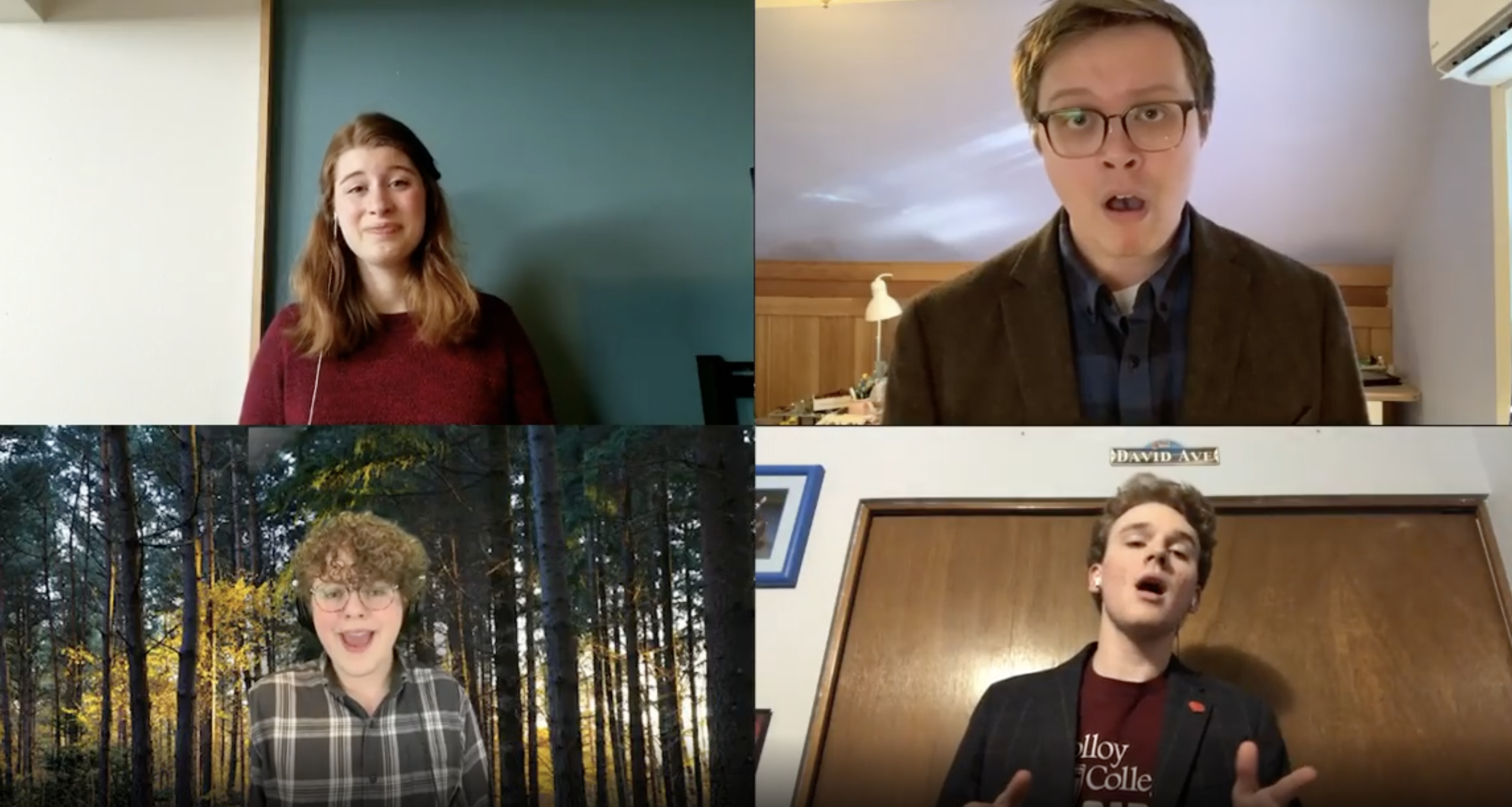 ---
Meet The Team
Get to know the off-stage talent that keeps Broadway Rose running: Our staff! In this series of brief interviews with some of our employees, you'll learn about their work, their personal connections to musical theatre, and how they're adapting during COVID-19.
The third installment of our staff interview series features Development Director deShauna Jones! Learn about her role, what she loves about her job, and which recent production tops her list.
The second installment of our staff interview series features Production Manager Jeff Duncan. Watch the video to learn what he does, the show that made him fall in love with theatre, and how his role has changed in this time of social distancing.
Meet coworking couple Tyler Kubat (Patron Services Manager) and Katrina Christiansen (Access Manager.) Watch the video to learn what they do, why our audiences are special, and how one patron made Tyler cry 😭.
---
Your support keeps us singing
If you are able, please donate today to help sustain us through this crisis so that we can bring live musical theatre
back to the community as soon as it's safe to do so.
We are heartened by the love and support we feel from our friends and supporters and know that with your help,
we will once again create luminous, LIVE musical theatre!