A Holiday Musical Revue
Created by Rick Lewis
November 21 – December 23, 2012
A group of wide-eyed wannabe actors are snowbound in a shuttered Broadway theater on Christmas Eve. With nothing but a few trunks filled with costumes, props, and set pieces, they live out a shared dream – starring on Broadway! Featuring some of your favorite local performers and filled with seasonal classics from Broadway shows and composers, the evening is a blend of Christmas magic.
Performances held at the Broadway Rose New Stage, 12850 SW Grant Ave., Tigard.
Media Sponsor
The Oregonian
Written & Directed by Rick Lewis
Musical Direction by Jeffrey Childs
Choreography by Lisamarie Harrison
Set Design by Chris Whitten
Lighting Design by Bearclaw Hart
Costume Design by Allison Dawe
Prop Design by Deb Dahling
Sound Design by Dan Hallberg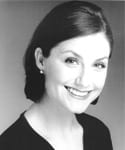 Amy Jo Halliday is a Mesa, AZ, native. She has been married to her high school sweetheart for 13 years, and they have 4 beautiful children. She has a Music Theater degree from Arizona State University and a Masters in Vocal Performance from Portland State University. Amy Jo has had the opportunity to travel all over the United States as a singer. Highlights include: Christine in The Phantom of the Opera (National Tour), Josephine in H.M.S. Pinafore (Arizona Theatre Co., Arizoni award), Anna in The King and I (Broadway Rose), and Paulette in Legally Blonde (Pixie Dust Productions). Amy Jo has also had the opportunity to be a soloist with The Mormon Tabernacle Choir (Music and the Spoken Word), and was the singing voice for a national Mountain Dew commercial.
Joshua Stenseth is excited to be joining Broadway Rose again. He can frequently be seen in many regional theaters and in a few commercials. Work with local companies includes Broadway Rose Theatre Company, Curious Comedy, Oregon Children's Theatre, Tears of Joy, Live on Stage, Clackamas Rep, triangle productions!, Stumptown Stages, and more. Joshua is a proud North Dakotan who received his degree from Minnesota State University. You can see him next in I Love You, You're Perfect, Now Change right here at Broadway Rose.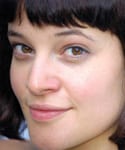 Rebecca Teran was most recently seen as Audrey in Little Shop of Horrors at Broadway Rose. She has created many roles since landing here in Portland including Colleen in Find Me Beside You (Many Hats Collaborations), Erica in Carnies: The Musical (Action/Adventure), and Kate in Ripper (Broadway Rose Theatre Company). Rebecca earned her B.F.A. from Shenandoah Conservatory. She is the proud recipient of the Portland Drammy and PAMTA awards for outstanding performance in Music Theatre.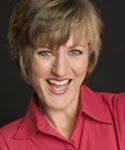 Amanda Valley made her Broadway Rose debut in Hairspray. Minneapolis credits include Tony and Tina's Wedding with Hey City, Brave New Workshop Improv, and Troupe America. TV and film credits: Comedy Central's Let's Bowl, regional commercials for Subway and Leif's Auto Centers, and Jones in the film MARGO AND JONES. Other Portland theater credits: Lakewood Theatre Company, Northwest Children's Theatre and the Portland Spirit. Amanda is the face of Artslandia Magazine and host of their Opening Night interview show available on www.artslandia.com. Learn more at www.amandavalleypdx.com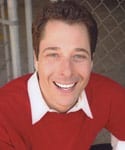 Norman Wilson couldn't be happier to be spending the holidays in his fourth production with Broadway Rose! This year, Norman played Aldolpho in The Drowsy Chaperone and Lawrence in The Andrews Brothers. Last year, he was seen as Corny Collins in the summer production of Hairspray. Other local credits include Lucentio in Taming of the Shrew with Bag&Baggage Productions in Hillsboro, Madame George in Find Me Beside You with Many Hats Collaborations, Wally in Wild Space A Go-Go at The Embers Avenue, Charlie Davenport in Annie Get Your Gun at Lakewood Theatre and, most recently, Rod, the closeted Republican, in Avenue Q with triangle productions! Before moving to Portland three years ago, Norman worked extensively throughout Southern California, appearing in numerous productions with Musical Theatre West, Downey Civic Light Opera, Saddleback Civic Light Opera, Fullerton Civic Light Opera, Candlelight Pavilion, and Curtain Call Theatre.
Ben Newton is very excited to be a part of this production! He is a sophomore at Arts & Communication Magnet Academy in Beaverton. He has been seen at Broadway Rose in The King and I as Prince Chululonghorn and in the summer Teen Workshop productions The Music Man as Oliver Hicks and Fiddler on the Roof as Motel. He would like to thank Rick for this amazing opportunity and his family for their love and support.
Wednesday, November 21, 7:30 PM
PREVIEW
Friday, November 23, 7:30 PM
OPENING NIGHT
Saturday, November 24, 7:30 PM – Limited availability
Sunday, November 25, 2:00 PM
SOLD OUT
Thursday, November 29, 7:30 PM – Limited availability
Friday, November 30, 7:30 PM – Limited availability
Saturday, December 1, 2:00PM SOLD OUT
Saturday, December 1, 7:30 PM SOLD OUT
Sunday, December 2, 2:00 PM SOLD OUT
Thursday, December 6, 7:30 PM SOLD OUT
Friday, December 7, 7:30 PM SOLD OUT
Saturday, December 8, 2:00 PM SOLD OUT
Saturday, December 8, 7:30 PM SOLD OUT
Sunday, December 9, 2:00 PM SOLD OUT
Thursday, December 13, 7:30 PM – Limited availability
Friday, December 14, 7:30 PM SOLD OUT
Saturday, December 15, 2:00 PM SOLD OUT
Saturday, December 15, 7:30 PM SOLD OUT
Sunday, December 16, 2:00 PM SOLD OUT
Thursday, December 20, 7:30 PM – Limited availability
Friday, December 21, 7:30 PM SOLD OUT
Saturday, December 22, 7:30 PM
Sunday, December 23, 2:00 PM SOLD OUT
Photos
Christmas On Broadway @ Broadway Rose
By Tina Arth and Darrell Baker
Washington County Review, Nov. 28, 2012
'Twas the day after Thanksgiving – some may call it "Black Friday," but Broadway Rose managed to dispel the darkness with a shiny new entry into the world of holiday theatrical offerings. The opening night of "Christmas on Broadway" was a high-spirited, high-energy tribute to every cliché about the holiday season, and it worked like elves on Christmas Eve…Read the rest here.
Christmas on Broadway (Broadway Rose)
By Penelope Bass
Willamette Week, Nov. 28, 2012
Christmas is a divisive holiday. There are those who decorate their lawns in November and revel in each tinsel-strewn moment with the slack-jawed grin and open wallet of a Midwesterner at Disneyland…Read the rest here.
Broadway Rose celebrates Christmas with a sparkling revue featuring known and not-so-familiar holiday songs (Review)
By Holly Johnson
Oregon Music News, Nov. 26, 2012
"Christmas on Broadway" possesses a slow and steady charm, and a generous concoction of irony, sparkle and warmth that gradually accumulates as the evening unfolds…Read the rest here.
Happily stranded on Broadway: Amanda Valley returns to Broadway Rose in a role she has down cold
By Barbara Sherman
The Times, Nov. 14, 2012
If Broadway Rose Theatre Company actor Amanda Valley looks familiar, it's because she's been around awhile, even though she's been bowling. Valley, 40, is one of the lead characters in Broadway Rose's "Christmas on Broadway," which opens in late November…Read the rest here.
Plan ahead for these holiday plays and concerts: Holiday Events Guide 2012
By Marty Hughley
The Oregonian, Nov. 2, 2012
Veteran music director Rick Lewis concocts a nice premise for Broadway Rose Theatre Company's grab-bag holiday revue: A handful of wannabe performers find themselves snowbound on Christmas Eve in — of all places — a Broadway theater. With time on their hands, and trunks full of props and costumes at their disposal, what else would they do but act out their dreams of stardom on the Great White Way? With the likes of Amy Jo Halliday, Joshua Stenseth and Rebecca Teran among the stranded, those dreams won't seem so farfetched...Read the rest here.
Download the official press release here: Broadway Rose Theatre Company Presents a New Holiday Musical Revue – 10/31/2012