Rodgers + Hammerstein's Cinderella (2023). Photo by Howard Lao.
Rodgers + Hammerstein's Cinderella (2023). Photo by Howard Lao.
August 3 – 20, 2023
Rodgers + Hammerstein's
Cinderella
Whimsical, lavish, and romantic, Rodgers + Hammerstein's Cinderella  is the 2013 Broadway adaptation of the classic 1957 musical. The score features beloved songs from the original, such as "In My Own Little Corner," "Impossible/It's Possible," and "Ten Minutes Ago," sprinkled with additional works from the Rodgers and Hammerstein canon, while new characters and an updated book help usher the story into the 21st century. Filled with breathtaking special effects, sparkling costumes, and gorgeous music, this modern fairy tale will sweep you off your feet and let you believe in the power of possibilities.
Music by Richard Rodgers
Lyrics by Oscar Hammerstein II
New Book by Douglas Carter Beane
Original Book by Oscar Hammerstein II
Directed and Choreographed by Lyn Cramer
Orchestrations by Danny Troob
Music Adaptation and Arrangements by David Chase
Run time is approximately 2 hours and 20 minutes, including one 20 minute intermission.
Performances held at the Deb Fennell Auditorium,
9000 SW Durham Rd., Tigard, OR
Children under six years of age are not admitted to mainstage shows.
Cast

Jennifer Davies as Ella
Jennifer Davies is thrilled to return to Broadway Rose Theatre, having previously performed in Broadway Rose productions such as The Addams Family (Ancestor), The Best Little Whorehouse in Texas (Shy), and Evita (Peron's Mistress). She is an active performer, teacher, and music director in Northwest Oregon, comfortable in both musical theatre and classical repertoire. Jennifer has performed with other local companies such as Lakewood Theatre Company, Third Rail Repertory Theatre, Staged!, Stumptown Stages, Portland Opera, Opera Theater Oregon, and Pixie Dust Productions. Favorite past roles include Lucille Frank (Parade), Magnolia Hawkes (Showboat), and Hope Cladwell (Urinetown). She is also a private voice teacher and member of the National Association of Teachers of Singing. Jennifer has a Master of Music in vocal performance from Portland State University and a Bachelor of Arts in music from George Fox University. 

Eric Asakawa as Topher
Eric Asakawa is a lifelong Portlander. He studied vocal performance at Pacific University and performs in theatre and opera. He was last seen at Broadway Rose as Ren in Footloose, a performance OregonLive described, "like fusing [Kevin] Bacon and all his stunt doubles with a splash of Hugh Jackman." He is passionate about promoting Asian-American stories and is currently producing a feature documentary celebrating the original food cart pod on 9th and Alder. Favorite roles include Chip Tolentino in The 25th Annual Putnam County Spelling Bee, the title role in Paul Rudnick's Jeffrey, and the Prince in Dvorak's Rusalka. Broadway Rose credits include Cats, The King and I, and Pinocchio. He would like to thank his fiancé Tyler for his endless support.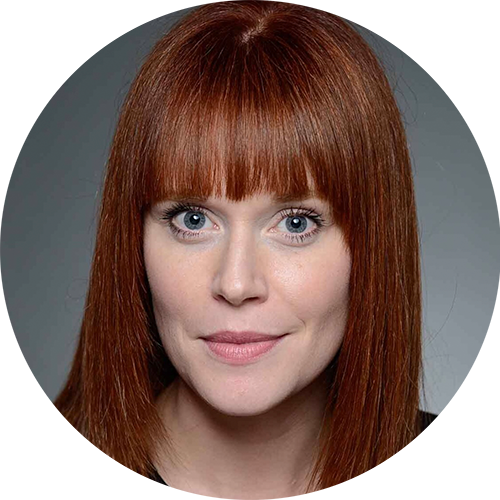 Leah Yorkston as Marie
Leah Yorkston is a Portland-based singer, performer, and cabaret artist who is excited to be back on the Broadway Rose stage this summer after she was last seen as the The Baker's Wife in Into the Woods. Leah has performed at Portland Center Stage, Third Rail Repertory Theatre, triangle productions!, Live on Stage, Lakewood Theatre Company, and others. A few favorite roles were Marian (The Music Man), Janet (The Rocky Horror Show), and Maria (The Sound of Music), and she appeared in IFC's Documentary Now! episode, "Original Cast Album: Co-Op." Leah is a proud member of the teaching staff at Resound NW. More at: www.LeahYorkston.com and on YouTube: @leahyorky.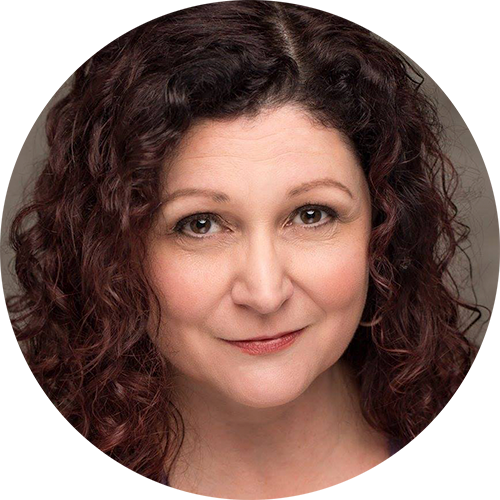 Lisamarie Harrison as Madame
Lisamarie Harrison has worked on the Portland stage for 40 years. Favorite roles include Florence/Sandra in The One-Act Play That Goes Wrong, Leslie in High Dive, Mrs. Johnston in Blood Brothers, Tanya in Mamma Mia!, Morticia Addams in The Addams Family, Mama Maddalena in Nine, Ms. Fleming in Heathers The Musical, Miss Flannery in Thoroughly Modern Millie, Mother in The Sexual Neuroses of our Parents, Violet in 9 to 5 (Drammy nomination), Jody in The Bikinis (Drammy nomination, PAMTA), Betty in The Great American Trailer Park Musical, Rhetta in Pump Boys & Dinettes, Sue Ellen in Honky Tonk Angels (PAMTA), LaVerne Andrews in Sisters of Swing, Sister Hubert in Nunsense, Mazeppa in Gypsy, Gabrielle in The Dinner Party, Kate in The Wild Party, Woman 1 in Putting It Together, Mae in Reefer Madness, and Rizzo in Grease. Film & TV: Strictly for the Birds (Feature Film); Life After First Failure (CW Seed); Leverage (TNT); Future Perfect (Fantini Cinema); Mock Trials; Front Seat Chronicles; and Oregon Lottery.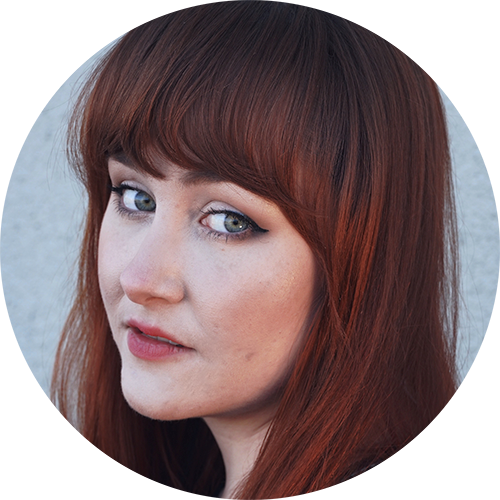 Sarah Aldrich as Charlotte
Sarah Aldrich hails from Portland and is thrilled to be cast in her second production with Broadway Rose. She had a blast last summer getting to be a part of You're a Good Man, Charlie Brown as the sassy and brassy Lucy VanPelt. Most recently Sarah worked with Gather Repertory in Newberg, directing Men On Boats, a rip-roaring adventure on the Colorado river with an all female and non-binary identifying cast. Special thanks to her partner Michael for his constant love and support and for always holding down the fort when she is off at rehearsals. "Our cats wouldn't be sufficiently cuddled without you!"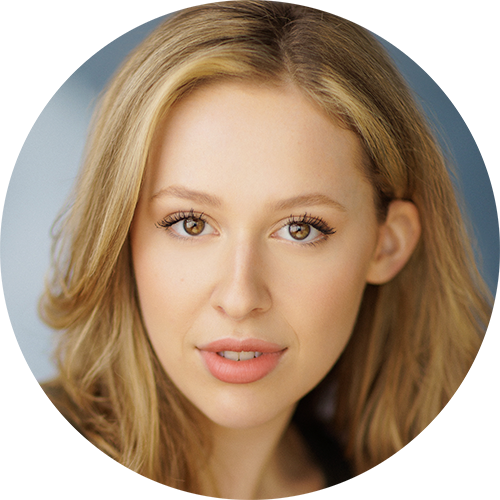 Lorna Baxter as Gabrielle
Lorna Baxter is thrilled to be playing Gabrielle and making her Broadway Rose debut! A recent graduate of The Royal Conservatoire of Scotland with her master's degree in musical theatre, Lorna is enjoying being back in Oregon and participating in the local arts. Her most recent performance was Amy March in Little Women at the Edinburgh Fringe Festival, and she can be heard as the Narrator/Young Woman on the concept album for Northern Star: A New Musical, which you can find on Spotify! She would like to thank God for all He's done and continues to do, and her friends and family for their constant love and support. "Enjoy the show!"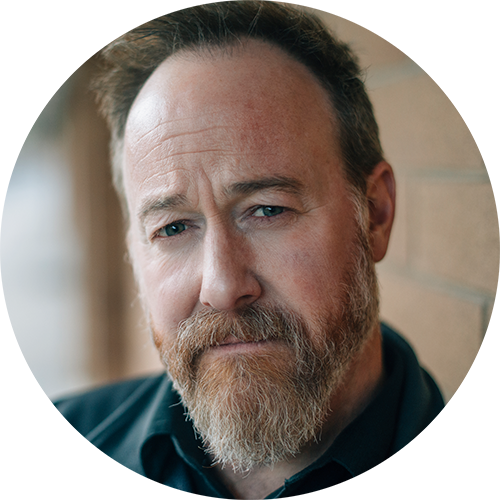 Andrew Maldarelli as Sebastian
Andrew Maldarelli is very excited about this production of Cinderella. He was last seen as Dan in Snapshots at Broadway Rose. You may have seen him in Once as Billy, as Sam in Mamma Mia!, and as Jackson in Pump Boys & Dinettes at Broadway Rose. Other roles include Sparky (Forever Plaid), Herman (The Most Happy Fella), Adam (The Apple Tree), and Angel City 4 (City of Angels), and he performed as Mr. Lindquist (A Little Night Music) where he met his wife. Offstage Andrew is a kindergarten teacher. Since retiring from the family band, he has picked up classical guitar and Sunday bread baking. He is looking forward to being a bit of a bad guy, as Sebastian!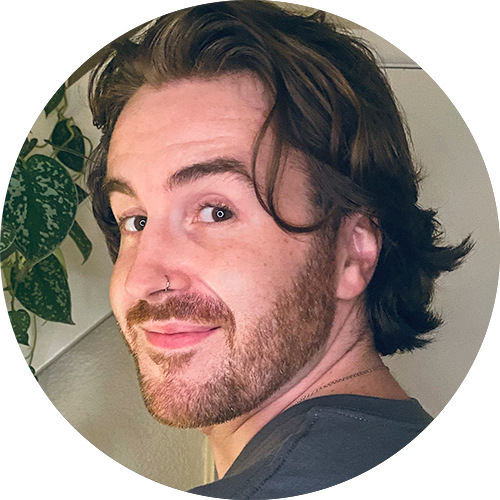 Nathanael Ayers as Lord Pinkleon
Nathanael Ayers (he/they) is honored to be returning to the Broadway Rose stage! He was last seen in the 2018 production of Gypsy as the farmboy Angie, and in the 2019 children's production of Beauty and the Beast as the titular Beast. Nathanael has spent the last several years exploring artistic mediums, including (but not limited to) film, improv theatre, songwriting, and poetry. He performs frequently with the Funhouse Lounge's improv troupe, and can be seen in the new independent comedy series Scare Support as the Mailer-Daemon. Nathanael thanks his friends, parents, and siblings for their love and support, and dedicates this performance to his nieces and nephews — Beckett, Collier, Wyatt, Elli, Loretta, Isaac, and Bonnie.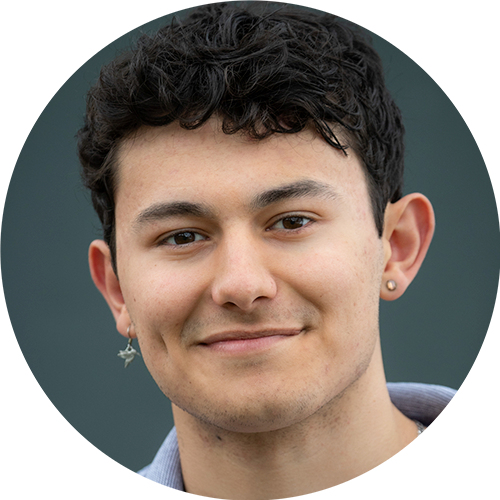 Victor Polanco as Jean-Michel
Victor Polanco is a Sherwood native, a graduate from the Sherwood High School class of 2020, and an avid performer in the local theatrical arts. You may recognize Victor from his recent, and saucier, roles in Stumptown Stages' productions of Cabaret and The Full Monty. Beyond these, Victor has played characters such as Prince Topher in the Sherwood Foundation for the Arts production of Cinderella and Jack Kelly in Gallery Theater's production of Newsies. Victor is thrilled to be making his Broadway Rose debut with this magical and familiar show! He would like to thank his family, Jennah, and every cast member with whom he has had the privilege to share a stage. Victor cannot wait to share this impossible-y enjoyable show with you all! 
Kristin Alarcon as Ensemble
Kristin Alarcon is thrilled to be making Cinderella magic for the third time, having previously appeared in previous productions as Cinderella (Portland Panto Players, 2021) and the Fairy Godmother (Sherwood Foundation for the Arts, 2022). Last seen on the Broadway Rose stage as Isadore the Fairy in the 2022 production of Sleeping Beauty, other recent credits include Alexander Hamilton (choreographer) in Jester Educational Theater's 2023 production of The Revolutionary Revue, Usherette in the Sherwood Foundation for the Arts 2023 production of The Rocky Horror Show, and Tinker Bell (choreographer) in the Portland Panto Players 2022 production of Peter Pan. By day, she is a high school teacher and dances with the One More Time Around Again Marching Band alumni team. She would like to thank her friends and family for always being so supportive of her participation in the performing arts!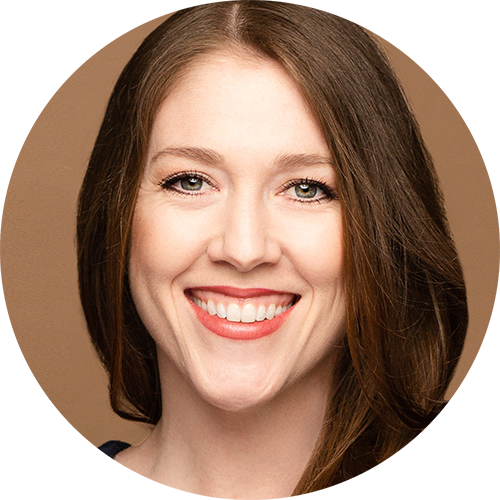 Courtney Fero as Ensemble
Courtney Fero (she/her) is grateful to be back on stage! She recently made her Portland theatre debut with Stumptown Stages in Cabaret (Fraulein Kost/Kit Kat Girl) and The Full Monty (Vicki). Her favorite past credits include Hairspray (The Merry-Go- Round Playhouse, New York), Anything Goes (Moonlight Stage), Cats (San Diego Musical Theatre), and A Little Night Music (Cygnet Theatre). She received her Bachelor of Fine Arts in musical theatre from University of California Irvine and gives a big shout out to her partner Anton and their two daughters, Eden and Gwen!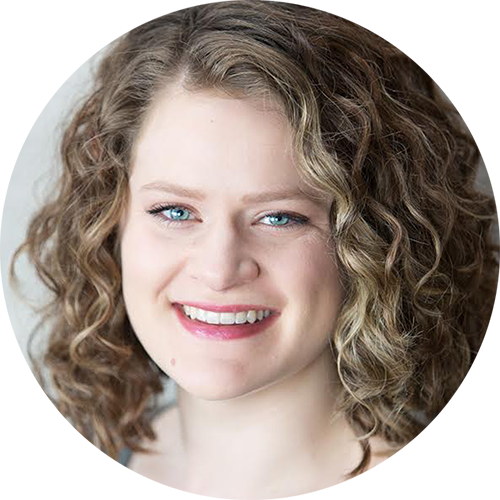 Alishia Garcia as Ensemble
Alishia Garcia is thrilled to make her Broadway Rose debut with the ensemble in Cinderella. Alishia is a singer based in Portland known for her sparkling and rich tone, as well as her emotional connection to her performances. She has been described as having "elegant phrasing," "a beautiful and rich tone," "sincere expressivity," and a "powerful stage presence." Favorite roles include Anna in Maelstrom: The Zombie Opera with Opera Bend and Meg in Little Women with Eugene Opera. Alishia is currently an American Guild of Musical Artists chorus member with Portland Opera.

Jeff George as Ensemble
Jeff George trained with the Ballet Arts of Minnesota and Broadway Dance Center in New York City. He performed on the East Coast tour of Sesame Street Live! and with the Royal Caribbean and Norwegian cruise line ships. Jeff has performed with many Portland companies, such as Bodyvox, Polaris, Dancing People, SubRosa, Broadway Rose Theatre Company, Artist Repertory Theater, Pixie Dust Productions, and Do Jump!, where he got to join the company on Broadway. Jeff recently choreographed The Drowsy Chaperone at Oregon City High School, Othello: The Remix with Portland Actors Conservatory, Urinetown with Stumptown Stages (PAMTA nomination for Outstanding Choreography), Made to Dance in Burning Buildings with Shaking the Tree Theatre (Drammy Award for Outstanding Choreography), You My Love with Shaking the Tree Theatre, and most recently All Together Now, a Netflix film. 

Andrew Hallas as Ensemble
Andrew Hallas is a local actor who is excited to be performing with Broadway Rose for the first time. Andrew has been active in the Portland metropolitan area for eight years, appearing in such productions as The Sound of Music with Clackamas Repertory Theatre, Heathers: The Musical with Metropolitan Performing Arts, Tinderella with Stumptown Stages, and Happy Days with Hillsboro Artists' Regional Theatre. Outside of theatre, he also performs at murder mystery parties and haunted houses. In his spare time, he's a bit of a nerd who enjoys role-playing games and stand-up comedy. 

Signe Larsen as Ensemble
Signe Larsen is thrilled to be making her Broadway Rose debut! She holds a Bachelor of Fine Arts from Cornish College of the Arts, and is a resident artist and resident fight choreographer at Bag&Baggage. Some favorite past roles are Mrs. Corey/Ms. Andrew in Mary Poppins (Northwest Children's Theater), Tybalt in Romeo and Juliet (Layla and Majnun) (Bag&Baggage), and Meredith in Batboy (Intiman Theatre). When not onstage she can be found working in costume shops, painting sets, playing music, or creating puppets at Michael Curry Designs. 

Brendan Long as Ensemble
Brendan Long is a recent graduate of Ohio Northern University (Class of 2022), receiving his Bachelor of Fine Arts in musical theatre along with minors in dance and technical theatre production. Originally from Portland, he's glad to be back home performing again! Some of Brendan's favorite roles include Melchior in Spring Awakening, Bert in 42nd Street, and Nick in Something Rotten. Brendan has also been seen in such shows as: Jasper in Deadland, Beauty and the Beast, Sunday in the Park with George, Young Frankenstein, and Goosebumps The Musical. Brendan has been recognized with the Drammy Award for Best Young Performer and is a recipient of the PAMTA for Best Ensemble. 

Ella Matweyou as Ensemble
Ella Matweyou is originally from Akron, Ohio, where she trained in classical ballet, jazz, and modern/contemporary dance at The University of Akron Dance Institute. In 2014, Ella graduated summa cum laude from The Ohio State University, attaining a Bachelor of Fine Arts in dance and a minor in English. Here in Portland, Ella has performed with PDX Contemporary Ballet and with Stumptown Stages in productions of Cabaret, Mamma Mia!, and West Side Story. As a teacher, Ella has worked for The Aspire Project, NW Dance Project, and Pure Barre Portland. Currently, she teaches yoga classes at YogaSix in Lake Oswego and youth dance classes through The School at Open Space in North Portland. 

Noah Miller as Ensemble
Noah Miller is a music education student at Western Oregon University with a focus in K-12 choir. He has experience in theatre, dance, and multiple forms of musical performance. Some of the productions that he's had the pleasure to be a part of are Swimming in the Shallows, Footloose, Little Women, It's Only a Play, and The Fantasticks. Recently, Noah has been the assistant music director for Into the Woods and choreographer of 9 to 5 at Gallery Theater. This will be his debut production with Broadway Rose. Noah is an instructor at Northwest School of Music in dance, piano, and voice. In his free time he enjoys taking care of his various plants and animals, and spending time with his loved ones. 

Aaron Thacker-Woodruff as Ensemble
Aaron Thacker-Woodruff is an award-winning director, choreographer, performer, and teaching artist. Credits include: Hero in A Funny Thing Happened on the Way to the Forum, Patrick Dennis in Mame, Tulsa in Gypsy, and The Emcee in Cabaret, among others. Aaron originated the role of Joey LaRose in Let Freedom Swing! at the National World War II Museum and was a featured dancer in the 20th Century Fox, Tim Burton-produced film, Abraham Lincoln: Vampire Hunter. Aaron holds a Bachelor of Fine Arts in musical theatre performance from Sam Houston State University and a Master of Fine Arts in performance pedagogy from Tulane University. Though new(ish) to the Portland area, Aaron joined Northwest Academy's administration team last fall and has performed with Portland Gay Men's Chorus. More information found at mrthacker.studio. 

Galen Schloming as Ensemble
Galen Schloming Broadway Rose debut. Credits include: Shakespeare (Something Rotten) with Lakewood Theatre Company; John Watson (Baskerville), Anthony (Sweeney Todd: The Demon Barber of Fleet Street), and Brad Majors (The Rocky Horror Show) with Oregon Cabaret Theatre; Mrs. Bumbrake/Teacher (Peter and the Starcatcher), Paco (u/s Don Quixote) (Man of La Mancha), and Quartet/Ensemble (u/s Pickering) (My Fair Lady) with Pacific Conservatory Theatre; Nathan Anderson (Shenandoah) with Marriott Theatre; Tom Trainor (No, No, Nanette), Dick Trevor (Lady Be Good), and Marcellus Washburn (The Music Man) with The Shedd Institute; Mercutio (Romeo & Juliet) with Central Coast Shakespeare; Superintendent (The Drowsy Chaperone) with Sierra Repertory Theatre; and Billy Lawlor (42nd Street) and Cain/Japheth (Children of Eden) with Camelot Theatre. "Love always to family and friends!" 

Amelia Segler as Ensemble
Amelia Segler is thrilled to be making her Broadway Rose debut! Amelia is a Portland-based vocalist and actor who has performed with many theatres across the Portland metro area. This past spring, you may have seen her as The Witch in Big Fish at Theatre in the Grove. Previous credits include: Kelly Manning in The Mad Ones (Twilight Theatre), Camelot (Lakewood Theatre Company), and Harmonita in The Belongings (Chapel Theatre, world premiere). Amelia studied vocal performance at the University of Portland. She daylights as a cost engineer at a general contractor in downtown Portland.

Alexander Vogelgesang as Ensemble
Alexander Vogelgesang is thrilled to be making his Oregon debut at Broadway Rose! Recent credits include White Christmas (The Fulton Theater), Singin' in the Rain (Priscilla Beach Theater), The Lion, the Witch and the Wardrobe (Reverie Actor's Company), and Dirty Rotten Scoundrels (Pines Dinner Theater). He grew up performing as a clown in multiple circuses across the East Coast with Bill Hall Entertainment. Alexander studied dance at Pennsylvania Youth Ballet, Lehigh University and has danced with multiple companies, including RIOULT Dance NY. He just returned from a TIE tour of Italy where he worked with Bell Beyond to teach students English through theater. Alex would like to thank the cast, creatives, and staff for all their work on the show. Isaiah 43:19. @a.vogelgesang.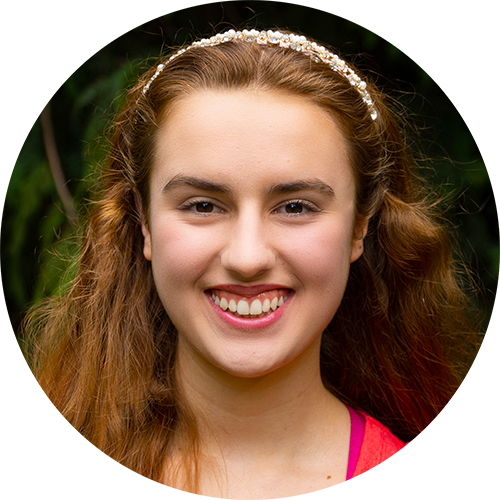 Melody Wells-Benitez as Ensemble
Melody Wells-Benitez is making her Broadway Rose debut in Cinderella. Melody brought her love of music and dance to Portland area stages appearing in Lakewood Theatre Company's productions of Something Rotten and Elf The Musical (ensemble/dance captain), and Clackamas Repertory Theatre's production of The Sound of Music as Louisa. Other productions include Billy Elliot: The Musical (Pixie Dust Productions), A Christmas Carol (Portland Playhouse), Mary Poppins and Seussical (Northwest Children's Theater), and Mijita Friedita (Teatro Milagro Touring Company). Melody has created choreography for various productions and is currently a teaching artist with Teatro Milagro Touring Company. 
Show Dates
Thursday, August 3, 7:30 p.m. – Preview performance
Friday, August 4, 7:30 p.m. – Opening night
Saturday, August 5, 7:30 p.m.
Sunday, August 6, 2:00 p.m. – SOLD OUT
Thursday, August 10, 7:30 p.m.
Friday, August 11, 7:30 p.m.
Saturday, August 12, 2:00 p.m. – Post-show talkback – Limited availability
Saturday, August 12, 7:30 p.m.
Sunday, August 13, 2:00 p.m. – Limited availability
Thursday, August 17, 7:30 p.m. – Limited availability
Friday, August 18, 7:30 p.m.
Saturday, August 19, 2:00 p.m. – Audio Descriptions available – SOLD OUT
Saturday, August 19, 7:30 p.m.
Sunday, August 20, 2:00 p.m. – SOLD OUT
Creative Team
Directed and Choreographed by
Lyn Cramer
Music Direction by
Alan D. Lytle
Scenery Rental Provided by
Front Row Theatrical Rental
Costume Rental Provided by
Maine State Music Theatre
Costume Coordination by
Kimberly Hergert
Lighting Designed by
Kristeen Willis
Prop Design by
Sam Manilla
Sound Design by
Brian Karl Moen
Stage Manager
Jessica Junor
Musicians
Conductor
Alan D. Lytle
Reeds
Marc Grafe
Alicia Charlton
Horn
Wendy Peebles
Trumpet
Levis Dragluin
Trombone
Bryant Byers
Drums/Percussion
Yuya Matsuda
Keyboards
Ben Quintel
Christie Smith
Violins
Marya Kazmierski
Alberta Barnes
Cello
Ashley Peck
Bass
Amy Roesler
Viola
Haley Kennen
News & Reviews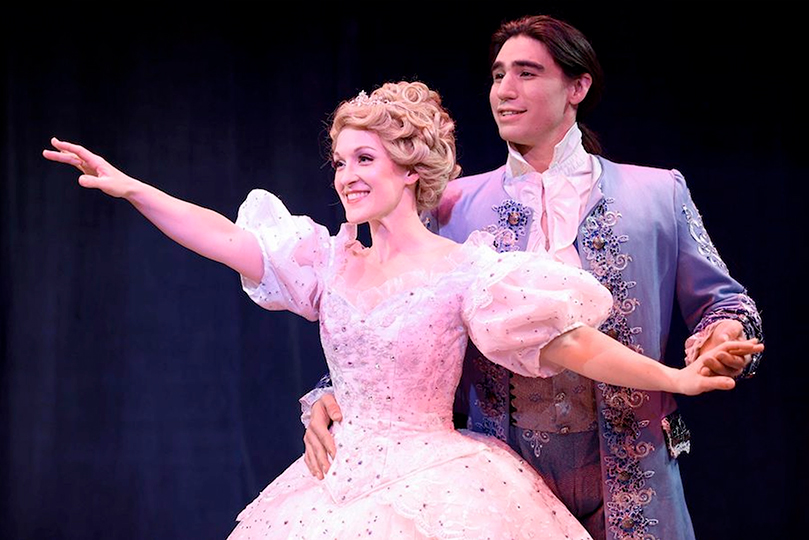 Cinderella at Tigard's Broadway Rose is a Perfect Fit
by Elizabeth Ely Moreno
pdxparent.com, August 5, 2023
Hear ye! Hear ye! Don't miss The Broadway Rose Theater Company production of Rodgers and Hammerstein's Cinderella… Read more.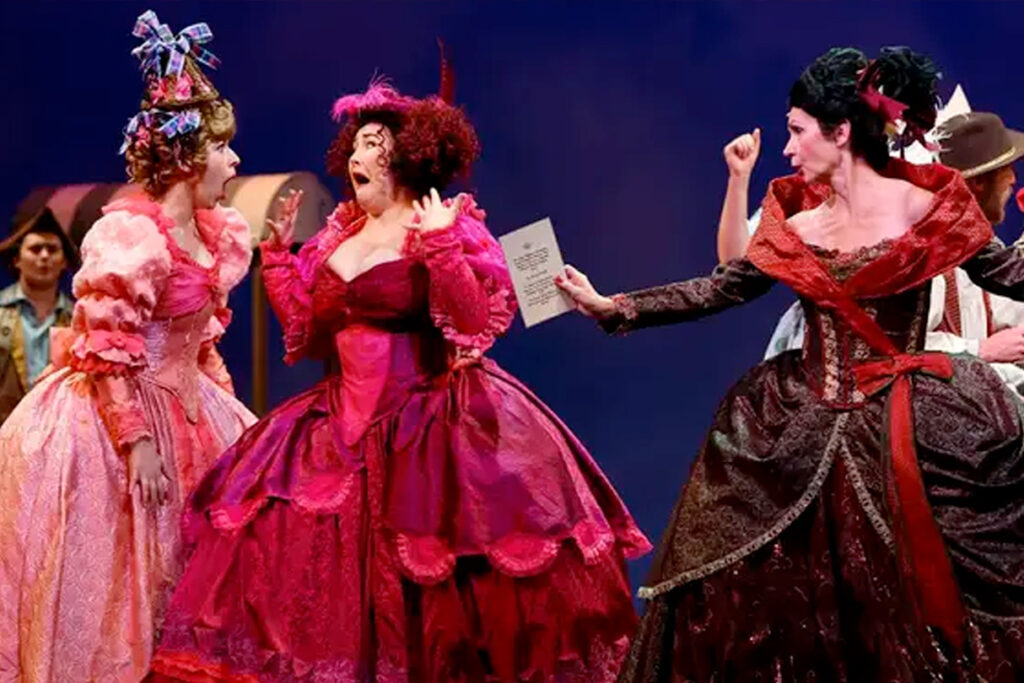 Review: RODGERS + HAMMERSTEIN'S CINDERELLA at Broadway Rose
by Krista Garver
broadwayworld.com, August 9, 2023
Colorful ball gowns – Check! Gorgeous music – Check! A fairy godmother – Check! A glass slipper left on the stairs – Sort of…. Read more.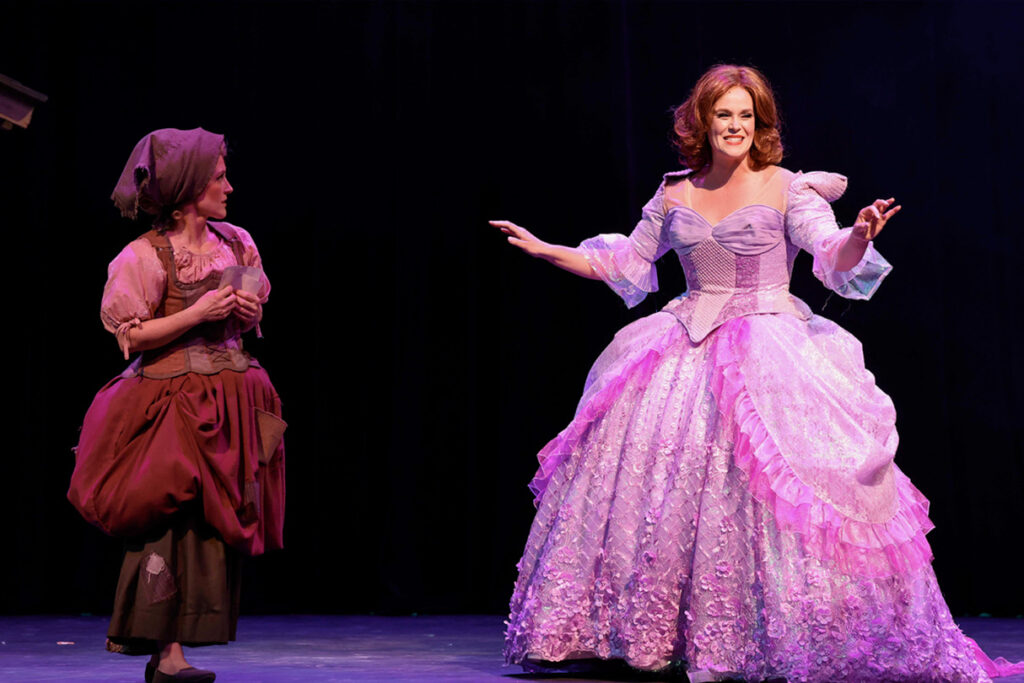 Cinderella story: Once more, with spirit
by Darleen Ortega
orartswatch.org, August 11, 2023
Broadway Rose's production of the Rodgers + Hammerstein musical adds a light touch of depth to some scintillating singing and knockout costumes… Read more.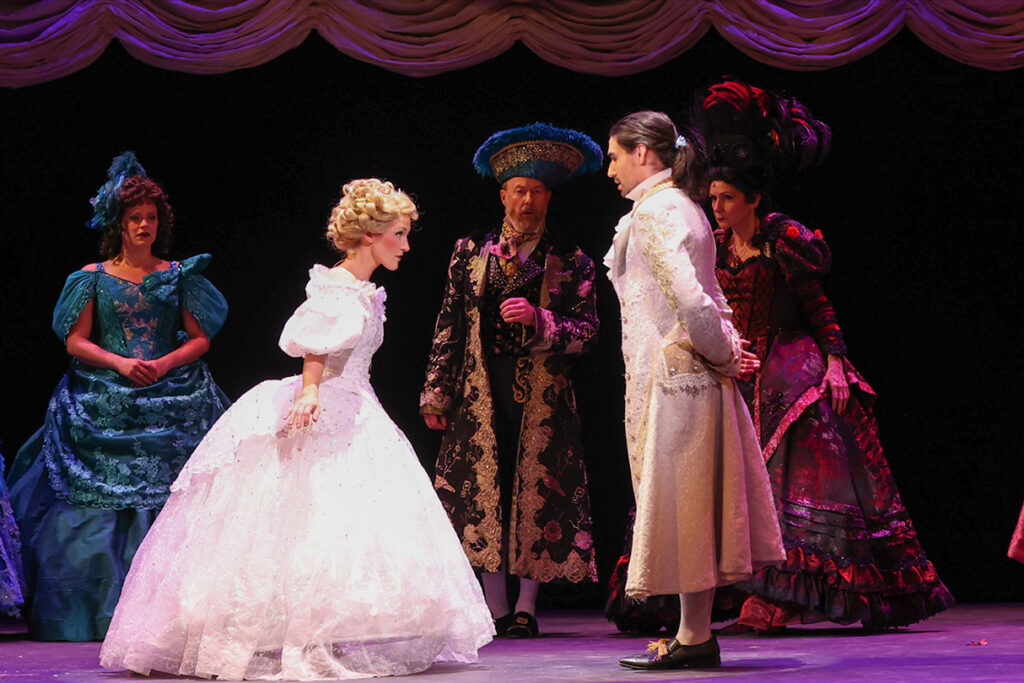 Broadway Rose's "Cinderella" Is a Visual Banquet
by Linda Ferguson
wweek.com, August 15, 2023
Throughout this luminous production, visual delights gleam as brightly as its famous songs… Read more.
Director's Notes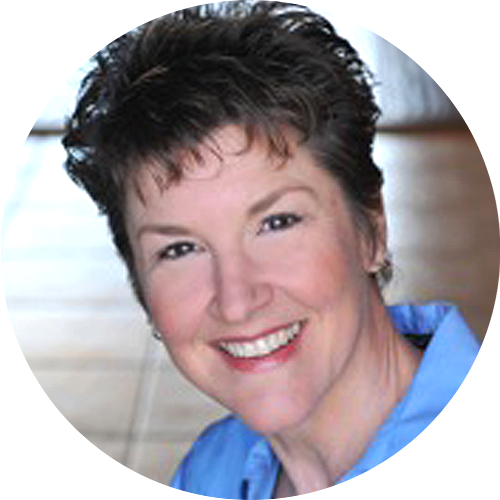 The ineffable pairing of Richard Rodgers and Oscar Hammerstein II, of Oklahoma!, Carousel, The Sound of Music, and The King and I fame created Cinderella as a television musical special starring Julie Andrews in the title role in 1957. Various stage versions and a second film version starring Lesley Ann Warren in 1965 continued to shape the work, adding characters and musical numbers along the way. However, the 1997 film starring Brandy as Cinderella and Whitney Houston as the fairy godmother and the brilliantly talented and diverse cast broke the mold of this fairy tale forever and inspired a generation.
The 2013 Broadway revival presented audiences with a reimagined story to tell. Douglas Carter Beane wrote a sharp and humorous new book for the show with the intent of creating a fairy tale for today. The show's focus shifted from ''love at first sight" to themes of social justice, charity, generosity, compassion, kindness, and the ability to change those around us through forgiveness. The king and queen are removed, Jean-Michel, an activist concerned with the needs of the poor in the community, is added and becomes the love interest of one of the 'not so wicked' stepsisters. Topher, our prince, becomes a well-intentioned and three-dimensional young man, though one riddled with self-doubt. Our beloved Cinderella, Ella for short, becomes a young woman seeking to challenge the status quo. Marie rewards Ella with an invitation to the ball, glass slippers, and a magical gown as a reward for her selflessness and compassion. As she so aptly states, "In the name of every girl who has ever wanted to go to a ball in a beautiful dress. In the name of every girl who has ever wanted to change the world she lived in. Go! With the promise of possibility." Today's audiences demand more of this happily ever after.
The story of Cinderella has always felt like a timeless classic with its magical moments and gorgeous score that includes all of your favorites, "In My Own Little Corner," "Do I Love You Because You're Beautiful?", "A Lovely Night," "Ten Minutes Ago," and "Stepsister's Lament" (my personal favorite). Empowering and endearing all at once, join Ella and Topher on their magical journey to enduring love, with the courage to improve their world through compassion and kindness.
My thanks to Dan and Sharon for inviting me back to Broadway Rose and to the entire creative team and devoted crew for their inspiration and collaboration on this labor of love.
It's possible!
– Lyn Cramer
CINDERELLA is presented by arrangement with Concord Theatricals on behalf of The Rodgers and Hammerstein Organization.
www.concordtheatricals.com