August 1 – September 1, 2019
Celebrate the spirit and optimism of young people fighting for change backed by a soundtrack of '80s pop anthems in this stage adaptation of the hit film. When city boy Ren moves to a small town where dancing is outlawed, he finds himself an outsider and a target of the local preacher who pushed for the ban – especially after attracting the attention of the reverend's rebellious daughter.
Through explosive choreography and invigorating songs such as 'Holding Out for a Hero,' 'Let's Hear it for the Boy,' and the exhilarating title track; Ren challenges the community to reverse the rule and heal from the tragedy that kept their hearts from dancing.

Directed by PEGGY TAPHORN
Stage Adaptation by DEAN PITCHFORD and WALTER BOBBIE
Based on the Original Screenplay by DEAN PITCHFORD • Music by TOM SNOW • Lyrics by DEAN PITCHFORD
Additional Music by ERIC CARMEN, SAMMY HAGAR, KENNY LOGGINS, and JIM STEINMAN
Run time is approximately 2 hours and 20 minutes, including one 15-minute intermission.
Performances held at the Broadway Rose New Stage, 12850 SW Grant Avenue, Tigard, OR

Show Sponsor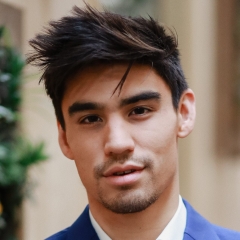 Eric Asakawa as Ren McCormack
Eric is an opera and musical theatre professional native to Portland. Before he started as a stage performer, he competed internationally as a gymnast for 10 years. He studied music at Pacific University and was awarded Outstanding Vocalist. He has been a young artist at the Aspen Music Festival, the American Institute of Musical Studies in Graz, and the Miami Music Festival. At Broadway Rose, he played Tumblebrutus in Cats and the title role in Pinocchio. Other theatre credits include Chip Tolentino in The 25th Annual Putnam County Spelling Bee and the title role in Paul Rudnik's Jeffrey. Opera credits include Tanzmeister and Scaramuccio in Strauss' Ariadne auf Naxos, Snout in Britten's A Midsummer Night's Dream, and Bégearss in The Ghosts of Versailles. For lessons, bookings, or upcoming performances, visit EricAsakawa.com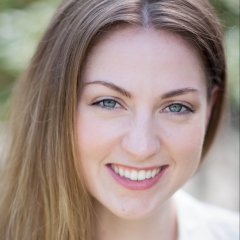 Malia Tippets as Ariel Moore
Malia is thrilled to be back on the Broadway Rose stage and to be returning to a role she last played in high school!  Holding a degree in theatre performance from Marymount Manhattan College, she spent her college years performing in New York and went on to tour the nation in the mega musical Evita as Eva Perón. Returning to New York, she was featured in the "Town Hall: Rising Stars of Broadway" concert. She spent two years in Japan performing as Elphaba in the Universal Studios production of Wicked before returning to Portland. Favorite Portland credits include Fly By Night (Daphne), Carrie: The Musical (Carrie White), Anything Goes (Hope Harcourt) and Heathers: The Musical (Veronica Sawyer).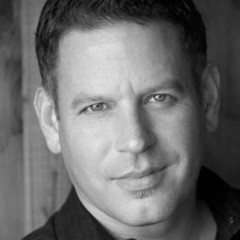 Bruce Blanchard as Rev. Shaw Moore
Bruce most recently played Cinderella's Father in Into the Woods. Portland credits include The Drowsy Chaperone (Feldzieg) and Ripper (John Pizer/Willy) at Broadway Rose, The Secret Garden (Archibald) at Lakewood Theatre Company, Death of a Salesman (Biff) at Artist Repertory Theatre, Eating Raoul at Live On Stage, Sweeney Todd at Portland Center Stage, Camelot (Lancelot) with the Oregon Symphony, and Kiss Me, Kate (Fred Graham/Petruchio) at the Musical Theatre Company. National credits include Hello, Dolly! with Carol Channing (First National Tour, Broadway), Forever Plaid (Smudge) off-Broadway, Detroit, Atlantic City, Boston, Chicago, Las Vegas and Johannesburg, South Africa; Forbidden Broadway (National Tour, off-Broadway), Opal (Narrator) at the Lambs Theatre, off-Broadway (Outer Critic Award); and Les Misérables (Second National Tour). He studied for his M.F.A. at the University of Mississippi and received a B.S. in history from Corban University.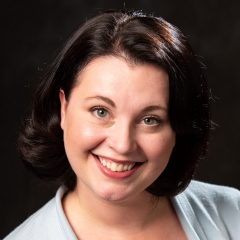 Chrissy Kelly-Pettit as Vi Moore
Chrissy is so pleased to be back at Broadway Rose after productions including The Music Man (Marian Paroo, Drammy Award Finalist), My Fair Lady (Lady Boxington, Eliza u/s), Sisters of Swing (Patty Andrews), I Love You Because (New York Woman), Bingo (Honey), Les Misérables (Old Beggar Woman), and others. She was most recently seen flying across the stage as Mary Poppins at Northwest Children's Theater, a role she played for the same company four years ago (Portland Area Musical Theatre Award, Drammy Finalist). Other recent roles include Robby in Urinetown with Anonymous Theatre and Luisa in Nine at Lakewood Theatre Company. Chrissy holds a B.A. in theatre arts from State University of New York at New Paltz with credit from Middlesex University.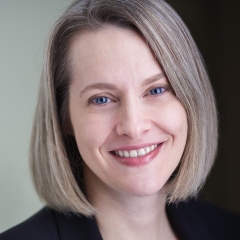 Ali Bell as Ethel McCormack
Ali is thrilled to be making her Broadway Rose debut with Footloose. Ali is returning to the stage after a not-so-brief hiatus to pursue lawyering and parenthood. Before that, she performed such roles as Liesl (The Sound of Music), Hodel (Fiddler on the Roof), Cherubino (The Marriage of Figaro), and Queen of the Night (The Magic Flute), among others.  Footloose is close to Ali's heart, because the movie soundtrack was her first album (on what is now known as "vinyl," but at the time was called a "record").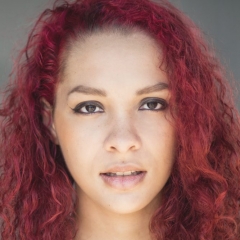 Kayla Dixon as Rusty
Kayla is proud to be returning for her fourth show with Broadway Rose! She has several professional credits including The Rocky Horror Show (Magenta) and Mary-Kate Olsen is in Love at Studio Theatre in Washington D.C., Smokey Joe's Café (Brenda) at Stumptown Stages, Into The Woods (Florinda), West Side Story (Anita), and Beehive at Broadway Rose; and Forever Dusty (Claire) at triangle productions! She has several film and television credits, including Portlandia, Grimm, Outlaw, and the film I Don't Feel At Home In This World Anymore. Kayla is the vocalist for the Bay Area band Dress the Dead and the internationally touring doom metal band Witch Mountain.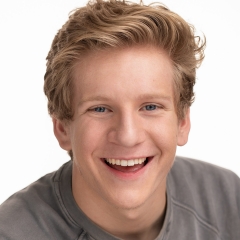 Calvin Lieurance as Willard Hewitt
Calvin is ecstatic to be making his Broadway Rose debut in Footloose! Calvin has studied with Staged! and Bridgetown Conservatory and will be attending the American Musical and Dramatic Academy in New York this October. Some notable roles include Buddy in Elf the Musical at Metropolitan Performing Arts, Snoopy in You're a Good Man, Charlie Brown and Snail in A Year With Frog and Toad at Journey Theatre, and Officer Lockstock in Urinetown (Ridgefield PAC).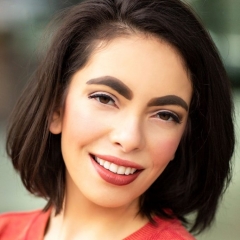 Cassandra Pangelinan as Urleen
Cassandra is extremely excited to be a part of Footloose, which also happens to be her Broadway Rose debut! She was most recently seen in the Mini-Musical Festival, for the second year in a row, with Live On Stage. You may have also seen Cassandra as an ensemble member in Sweeney Todd with Enlightened Theatrics and in Chess at Lakewood Theatre Company, as well as playing the Mistress in Evita and as the Ghost of Christmas Past in A Christmas Carol, both with Stumptown Stages. When not on stage, you can find Cassandra nannying for various families in the area.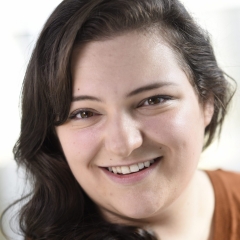 Amanda Pred as Wendy Jo
Amanda is thrilled to be returning to the Broadway Rose stage for Footloose! She was last seen here as Jan in Grease and as Happy the Dwarf in Snow White and the Seven Dwarves. Favorite roles include Martha in Heathers: The Musical with triangle productions!/Staged!, By My Side in Godspell at Lakewood Theatre Company, Pillar in Legally Blonde the Musical at Theater in the Grove, and Miss Prism in The Importance of Being Earnest at Portland State University. Amanda holds a B.A. in theatre from Portland State University.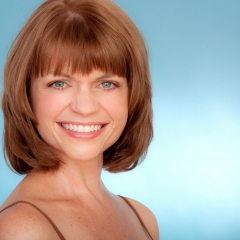 Laura Hiszczynskyj as Lulu Warnicker
Laura is excited to be back at Broadway Rose! She recently finished choreographing Lakewood Theatre's Singin' in the Rain and is eager to get back onto the stage. Laura holds a B.F.A. in ballet from Texas Christian University and an M.F.A. in dance from the University of Oregon. She has performed at the Kennedy Center (Washington D.C.), the Joyce SoHo (New York), and on the national tours of Sesame Street Live! and SwingDance America. Other Broadway Rose appearances include Guys and Dolls, A Funny Thing Happened on the Way to the Forum, and Pinocchio. Laura has choreographed over 50 full-length musicals and teaches dance at the Bridgetown Conservatory of Musical Theatre.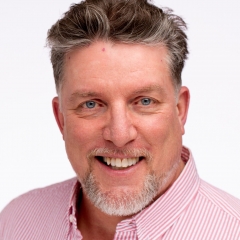 Ron Harman as Wes Warnicker
Ron has been active in theatre throughout the Portland area for over thirty-five years. He spent eighteen years as a member of the Portland Opera Chorus, where he was featured in roles in opera and musical theatre productions. He has appeared with Portland Civic Theater, The Musical Theatre Company, Northwest Children's Theater, and Oregon Children's Theatre, among others. Ron starred as King Arthur in Camelot and as Henry Higgins in My Fair Lady in the Oregon Symphony's popular series of semi-staged musicals. He also played Higgins with Lakewood Theatre Company, winning an OTAS award for the role. Other roles with Lakewood include the Padre in Man of La Mancha, Beau in Mame, Father in Ragtime, and Buffalo Bill in Annie Get Your Gun. Ron also received a Portland Area Musical Theatre Award for his portrayal of Juan Perón in Broadway Rose's production of Evita.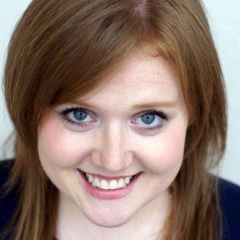 Hillary Hoover as Betty Blast
Hillary is making her Broadway Rose debut in Footloose. Most recently, she performed as Kate Monster/Lucy in Avenue Q at Enlightened Theatrics in Salem. Other musical theatre credits include: Andrina in The Little Mermaid (Pentacle Theatre), Ginger in Dogpark: The Musical (Keizer Homegrown), Mother in The Best Christmas Pageant Ever (The Dalles Theatre Company), and Caterpillar and Mock Turtle in Alice and Wonderland (The Dalles Theatre Company). She started her stage experience with The American Opera Studio in Kansas City, appearing as Old Prioress in Dialogues of the Carmelites and Nedda in I Pagliacci. While in graduate school at Minnesota State University, Mankato, she performed as the Dew Fairy in Hansel and Gretel. When not on stage, Hillary enjoys flipping houses and traveling with her husband and two dogs.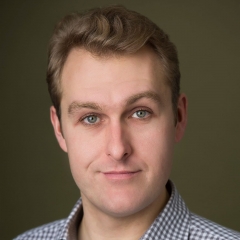 Christopher Kehoe as Coach Roger Dunbar
This is Christopher's second production in the Portland area, after performing in Oregon Children's Theatre's Ella Enchanted last fall. He's an actor, director, stage manager, and arts administrator originally from Minneapolis, Minnesota, with backgrounds in improvisation, devised theatre, and physical acting. Beloved former roles include Frank in The Rocky Horror Show, Macheath in The Threepenny Opera, Nick Arnstein in Funny Girl, and Olivia in Twelfth Night (yep). He has an M.F.A. in ensemble-based physical theatre from Dell'Arte International School of Physical Theatre, and is patiently waiting for you to offer him that last slice of pizza.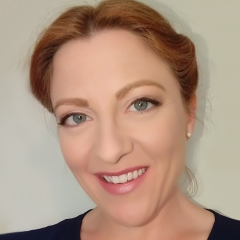 Katherine Martin as Eleanor Dunbar
Katherine comes to Broadway Rose by way of Phoenix, Arizona, and is excited to join the cast of Footloose for her second show at Broadway Rose after playing Cinderella's Mother/Grandma/Voice of the Giant in Into The Woods. Katherine has portrayed Amalia Balish in She Loves Me at Don Bluth's Front Row Theater, Anna Leonowens in The King and I at Greasepaint Children's Theater, and The Lady of the Lake in Spamalot at Desert Stages. She comes with a bachelor's degree in voice performance and a master's degree in pedagogy from Arizona State University.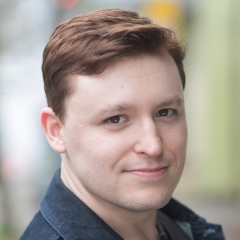 William Shindler as Cowboy Bob/Principal Harry Clark
William is so happy to be back at Broadway Rose; he was recently seen here as Buzz in A 1940s Radio Christmas Carol and Rusty Charlie in Guys and Dolls. Regional credits include: Vinnie DiRuzzio in Lucky Stiff at Broadway Rose and The Curious Incident of the Dog in the Night-Time at Village Theatre.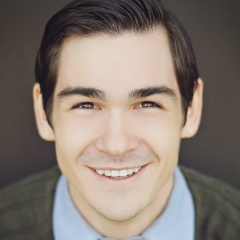 Benjamin Scott Usher as Chuck Cranston
Ben is very excited to be in another production with Broadway Rose; the last time he was seen on the Broadway Rose stage was in the summer of 2017 when he played the caveman ancestor in The Addams Family. A recent graduate, Ben spent the last five years at Central Washington University earning his B.F.A. in musical theatre. Ben is thankful to be able to now put that degree to use in a professional setting – alongside some of his former classmates even. Last seen in CWU's production of The Hunchback of Notre Dame as Clopin, Ben is happy to be no longer singing in Latin and to be singing and dancing to pop music.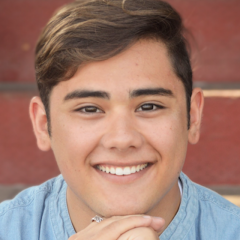 Dylan Anthony Macabitas as Jeter
Dylan is thrilled to be returning to Broadway Rose! Dylan made his Broadway Rose debut in Mamma Mia! last summer. Dylan is entering his third year in Central Washington University's B.F.A. musical theatre program, where he was last seen in their production of The Hunchback of Notre Dame. His favorite credits include Pippin (Pippin), Fiddler on the Roof (Motel), Disney's The Little Mermaid (Prince Eric), The Pirates of Penzance (Frederic), and Bye Bye Birdie (Hugo Peabody). @dylan.macabitas, www.dylananthonymacabitas.com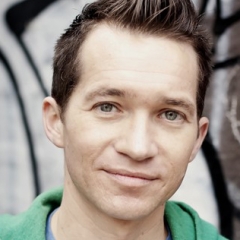 Peter Liptak as Lyle
Peter is thrilled to be back playing a teenager at Broadway Rose! He has been seen playing boring adults like LeFou in Beauty And The Beast (Pixie Dust Productions), Favorite Son in American Idiot (Triangle Productions), and Kippy in Take Me Out (Gorilla Bomb Productions). But the Broadway Rose is where he never has to graduate high school: Spitz in Band Geeks, Danny Zuko in Grease, and now this all-out-sprint called Footloose!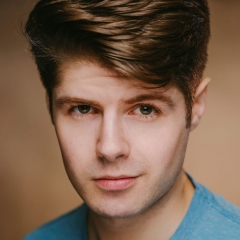 Erik Montague as Travis
Erik is excited to be making his premiere at Broadway Rose! A native Montanan with B.A. degrees in English and theatre from the University of Montana, Erik traveled the country for over two years with Missoula Children's Theatre, teaching upwards of 5,000 K-12 kids an hour-long musical in a week, before moving to Portland. In his two years of living here, he has worked with Lakewood Theatre Company, Ralph Radio Theatre, Northwest Children's Theatre, and many other companies around the area.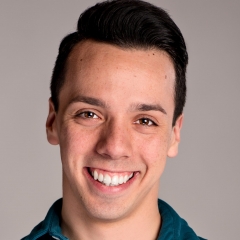 Kayden Oliver as Bickle
Kayden is incredibly excited to be returning to the Broadway Rose stage for his third summer! Broadway Rose credits: mainstage: The Addams Family, Guys and Dolls; children's theatre: Snow White and the Seven Dwarfs, Aladdin and The Magic Lamp. Other credits include: West Side Story at 5th Avenue Theatre, Newsies at Village Theatre, The Noteworthy Life of Howard Barnes (world premiere) at Village Theatre, Bye Bye Birdie at SecondStory Repertory, Beauty and the Beast at Temple Theatre, and many more! Instagram: @kaydenoliver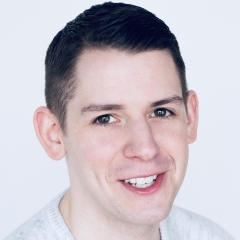 Max Powell as Garvin
Max is excited to be back at Broadway Rose for the first time since appearing in the ensemble of The Music Man. Most recently, Max performed as Emmett Forrest in Theatre in the Grove's production of Legally Blonde in Forest Grove. He has also appeared twice in Hillsboro Artists Regional Theatre's Holly Jolly Christmas Show as a variety of characters and celebrities including Hermie the Elf, Danny Kaye, Linus, and Cher. At Portland State University, he was seen in stagings of Trouble in the Works, The Adventures Of…, and Our Town. Other favorite roles include Cornelius Hackl in Hello, Dolly!; Tom in Reckless, and Charley in Charley's Aunt.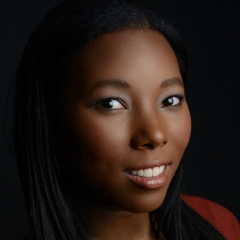 Lydia Fleming (Ensemble)
Lydia has appeared in several productions throughout her career. You may have seen her in Dreamgirls as a Stepp Sister, The Shape of Things as Evelyn, and Rayna in Above Between Below in Portland Public Schools, to name a few. Lydia is excited to be making her Broadway Rose debut with such a talented and inspiring cast. She studied theatrical arts formally at Clark Community College, but has had many teachers along the way, such as Margret Moe, Janet James, and Elizabeth Huffman, that she is grateful to.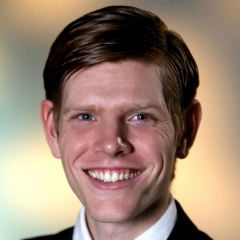 Zachary Gaumond (Ensemble)
Zachary is thrilled to be performing in his first show with Broadway Rose in the cast of Footloose! He is a vocal performance major at Portland State University where he has performed in two operas, his favorite being Albert Herring as Superintendent Budd. Zach's favorite theater credits include Jesus Christ Superstar with Stumptown Stages, How to Succeed in Business Without Really Trying with Clackamas Repertory Theatre, and The Hunchback of Notre Dame as Phoebus with Lively Productions.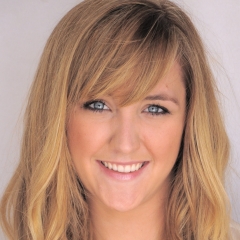 Jorie Jones (Ensemble)
Jorie is thrilled to be a part of Footloose. Jorie is an actor, singer, choreographer, and director based out of the Pacific Northwest. She received her B.F.A. in musical theatre at Central Washington University and is currently working on her M.A.T. with an emphasis in drama at Western Oregon University. Some of Jorie's favorite roles have been Eponine in Les Misérables, Cathy in The Last Five Years, Ilona in She Loves Me, Clarice in The Servant of Two Masters, and working for Entertainment Events Inc. based out of New York City. Jorie has had the opportunity to work all across the Pacific Northwest including Idaho, Washington, California, and Oregon at the professional level. Jorie is a resident director/choreographer for Clackamas High School.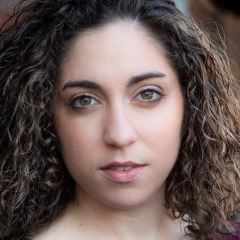 Tina Mascaro (Ensemble)
Tina is so excited to be back at Broadway Rose and making her mainstage debut! Portland credits include: Urinetown (Little Sally) at Stumptown Stages, Naked Mole Rat Gets Dressed (Weather Mole & Secret Service) at Oregon Children's Theatre, Aladdin and the Magic Lamp (Princess Jasmine) at Broadway Rose, and Scarlet and A Christmas Carol at Portland Playhouse. Other credits include Oklahoma! and Out West at Regent University, The Little Mermaid at Virginia Musical Theatre, and The Three Feathers at Virginia Tech. Tina can also be seen on YouTube and in Sunday School classrooms across the globe singing and dancing in Superbook Academy music videos. Portland Playhouse Apprentice 2017-2018.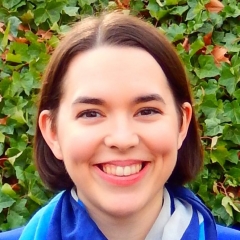 Liz O'Donnell (Ensemble)
Liz is from Newberg where she trained at Chehalem Valley Dance Academy. She attended George Fox University and participated in the dance team as well as the theatre program in various technical and performing roles. Liz has worked with Sherwood Foundation for the Arts as Charity in Anything Goes and as the choreographer for Hello, Dolly! At Newberg High School Liz choreographed Honk!, Oliver, and The Addams Family, which was selected to be performed at the State Thespian Conference in 2018. Liz has performed with Broadway Rose in Thoroughly Modern Millie (Lucille) and West Side Story (Sharon). Currently, Liz is an instructor for Voices for the Performing Arts and works as a librarian for Washington County.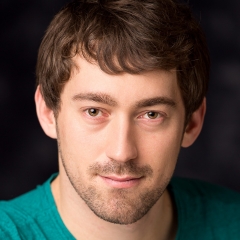 Nick Serrone (Ensemble)
Nick is very excited to be making his debut at Broadway Rose Theater Company! You may have recently seen him on stage at Theater in The Grove as Ash in Evil Dead The Musical and at Hillsboro Artists Repertory Theatre as "The Fonz" in Happy Days The Musical. Other favorite credits include Billy Crocker in Anything Goes, King Herod in Jesus Christ Superstar, and Drake in Annie.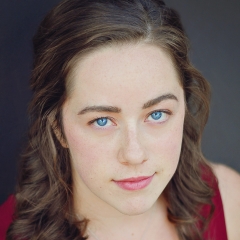 Megan Tudor (Ensemble)
Megan graduated with a degree in musical theatre from Central Washington University. Footloose is Megan's first production with Broadway Rose Theatre Company. Some of her favorite roles include Velma Kelly in Chicago, Reno Sweeney in Anything Goes, and Rizzo in Grease. Megan also enjoys the time she gets to spend choreographing and teaching dance to PreK-12. In her free time, Megan loves going on adventures and exploring other creative mediums.
Show Dates
Thursday, August 1, 7:30 PM PREVIEW—SOLD OUT
Friday, August 2, 7:30 PM OPENING NIGHT—SOLD OUT
Saturday, August 3, 2:00 PM SOLD OUT
Saturday, August 3, 7:30 PM—SOLD OUT
Sunday, August 4, 2:00 PM SOLD OUT
Wednesday, August 7, 7:30 PM SOLD OUT
Thursday, August 8, 7:30 PM SOLD OUT
Friday, August 9, 7:30 PM SOLD OUT
Saturday, August 10, 2:00 PM—Post-show talk-back* SOLD OUT
Saturday, August 10, 7:30 PM—SOLD OUT
Sunday, August 11, 2:00 PM—SOLD OUT

Wednesday, August 14, 7:30 PM—Added performance!—SOLD OUT
Thursday, August 15, 7:30 PM—SOLD OUT
Friday, August 16, 7:30 PM—SOLD OUT
Saturday, August 17, 2:00 PM—SOLD OUT
Saturday, August 17, 7:30 PM—SOLD OUT
Sunday, August 18, 2:00 PM SOLD OUT
Wednesday, August 21, 7:30 PM—Added performance!—SOLD OUT
Thursday, August 22, 7:30 PM—SOLD OUT
Friday, August 23, 7:30 PM—SOLD OUT
Saturday, August 24, 2:00 PM—Audio description available—SOLD OUT
Saturday, August 24, 7:30 PM—SOLD OUT
Sunday, August 25, 2:00 PM SOLD OUT
Wednesday, August 28, 7:30 PM—SOLD OUT
Thursday, August 29, 2:00 PM—SOLD OUT
Thursday, August 29, 7:30 PM—SOLD OUT
Friday, August 30, 7:30 PM—SOLD OUT
Saturday, August 31, 2:00 PM—SOLD OUT
Saturday, August 31, 7:30 PM—SOLD OUT
Sunday, September 1, 2:00 PM—SOLD OUT
*Talk-backs are free and open to the public. They begin immediately following the first Saturday matinee performance of the mainstage production and are held in the theater. You do not have to attend the Broadway Rose production in order to attend the talk-back.
Creative
Directed by Peggy Taphorn
Music Direction by Mak Kastelic
Set Design by Emily Wilken
Light Design by David Castaneda
Costume Design by Allison Dawe
Prop Designer Laura Savage
Sound Design by Brian K. Moen
Stage Manager Jessica Junor
Musicians
Alan Lytle Keyboard 1/Conductor
Mak Kastelic and Barney Stein Keyboard 2
Sean Kelleher Reeds
Eric Toner Guitar 1
Eric Vanderwall Guitar 2
Jeff Langston Bass
Bill Norris York Drums 
Alex Geffel Percussion
Ben Quintel Rehearsal accompanist
News, Reviews, and Buzz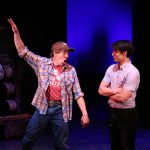 Footloose in a perilous Paradise
by Bob Hicks
Oregon ArtsWatch, August 15, 2019
Footloose is the Grease of its day, a rebel-with-a-teenage-cause show punctuated with sassy song and dance and elevated by the sheer hormonal kick of its young characters…Read more.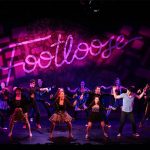 Footloose Explodes Across The Stage at Broadway Rose
by Tina Arth
Westside Theatre Reviews, Aug. 8, 2019
From the moment that Kayla Dixon sang the first notes of "Footloose" it was clear that this show was going to be spectacular, and by the time Eric Asakawa started dancing I was mesmerized by the energy, athleticism, and artistry of the amazing cast… Read more.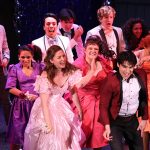 The persistent fun of Footloose
by Judy Nedry
JudyNedry.com, Aug. 8, 2019
The 28-member cast and 9-piece orchestra conducted by Alan D. Lytle share a relatively small space yet manage and pull off the performance with skill and exuberance...Read more.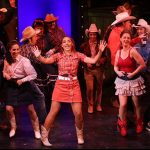 "Footloose" @ Broadway Rose
by Krisptopher Haines
The Crippled Critic, Aug. 5, 2019
"Footloose" is my favorite production of Broadway Rose's current season. Its choreography is so acrobatic that its the only show I've ever seen where I thought to myself, "Where did they find humans without spines? Congress?"…Read more.
Production Photos
Director's Note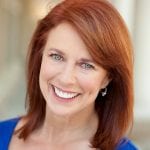 A NOTE FROM THE DIRECTOR: PEGGY TAPHORN
Like many people my age, Footloose provided the soundtrack to my life in the 1980s, days of bold colors, and shoulder pads, big hair and fashion trends from ripped tights and leather to oversized blazers, and style icons ranging from Joan Jett to Joan Collins. I remember specifically listening to the cassette of this now iconic music for the very first time. I just kept rewinding the tape and starting it over from the beginning! Footloose is a fun show to put together, because, in addition to the songs, it also has a great story! It's not just a simple story about a ban on dancing and a rebel with a cause. I discovered a personal connection, a story of people coping with change, having beliefs challenged and acceptance of things new.
Having been a transplant myself, many times across this country, several being my own Bomont (the fictional town). I know these people. The citizens of Bomont grab me. Most prominently the growth of Reverend Moore and Ren but also the survival stories of Ethel and Vi, and the frustration and loneliness of Ariel. In Footloose I see the emotional toll that always being told "no" can have, and the amazing power of "yes." Ren's arrival provides a catalyst for everyone to examine themselves more closely and find a way to deal with the pain they had been living with for years. It is my hope that you enjoy the show, and feel free to dance in the aisles to this great score! But, I also hope that you will take a moment to reflect on a time when you weren't open to a new idea, relationship, or experience. Then compare that feeling to a time when you saw a new experience as an open book and an awesome opportunity.
Behind-the-Scenes