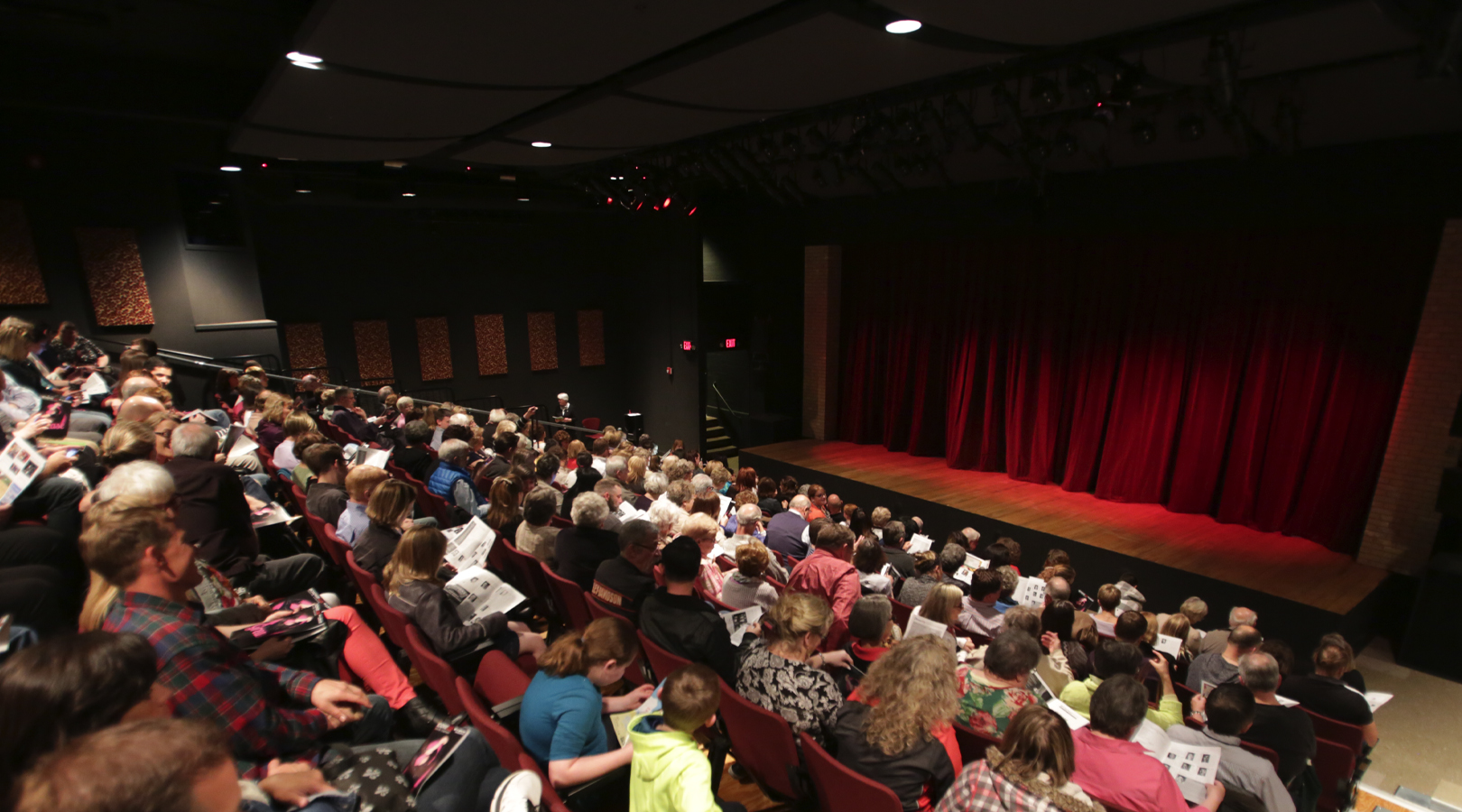 Where Are They Now?
KELLY JEANNE GRANT, FROM PORTLAND TO PHANTOM
Regards from Broadway Rose
Spring 2023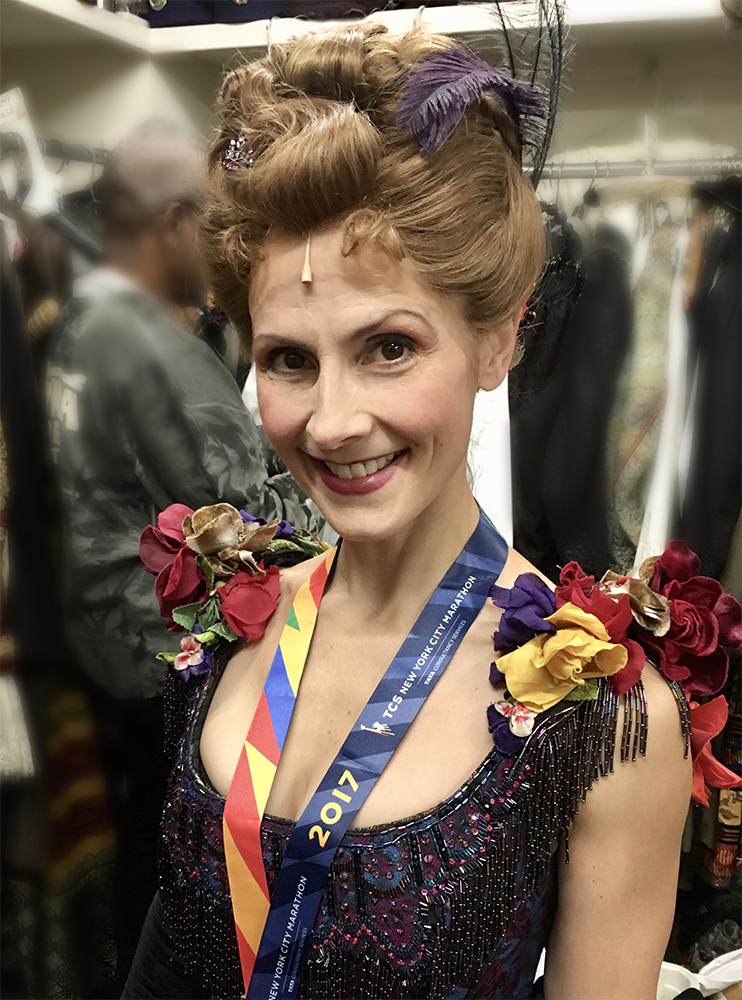 Kelly backstage at Phantom of the Opera on Broadway
Portland native Kelly Jeanne Grant left Oregon nearly 25 years ago to pursue her theatrical dream in New York City. She found success appearing in lead roles in regional theaters and national tours and performed the role of Magnolia in the Hal Prince production of Show Boat in London's West End, afterwards touring America with the show. Kelly returned home to star on the Broadway Rose stage as Christine in Phantom (Maury Yeston and Arthur Kopit) in 2002, earning a Drammy Award for Best Actress in a Musical. She later appeared in additional Broadway Rose productions How to Succeed in Business Without Really Trying and The Melody Lingers On: The Songs of Irving Berlin. Kelly made her Broadway debut as Kathy in the Broadway revival of Company (2007 Tony Award). Most recently Kelly performed in Phantom of the Opera, Broadway's longest running show. As Phantom finally closes on April 16 after an unprecedented 35-year run, we touched base with Kelly to ask what her next steps would be.
How long were you in the Phantom of the Opera production?
I was in the National Tour for three years and the Broadway company for 12 years. So, I've been "working for the mask" for around 15 years.
What parts did you play?
In the National Tour, I started in the female ensemble, but quickly transitioned to become one of the two actresses playing the principal role of Christine.
On Broadway I am in the women's ensemble as Madame Firmin and an internal swing understudy for all of the other female ensemble members as well as the principal role of Madame Giry.
What is your favorite Phantom memory?
I actually have 2 favorite moments:
1) Sitting in the bow of the boat as Christine during the song "Phantom Of The Opera" and looking out over the heads of the audience with the beautiful candles coming up through the fog. I think Christine has the best seat in the house! 🙂
2) Sitting backstage in the dark during my very first performance playing a "wild woman" in the chorus. As the auction scene concluded, fireworks lit the chandelier, and I heard the five iconic chords: "Bahhhhhh, bum, bum, bum, bum, bahhhhhhhhh!" Tears of joy sprang from my eyes as I realized that I was finally in Phantom of the Opera, a show that I had dreamt of joining my entire career.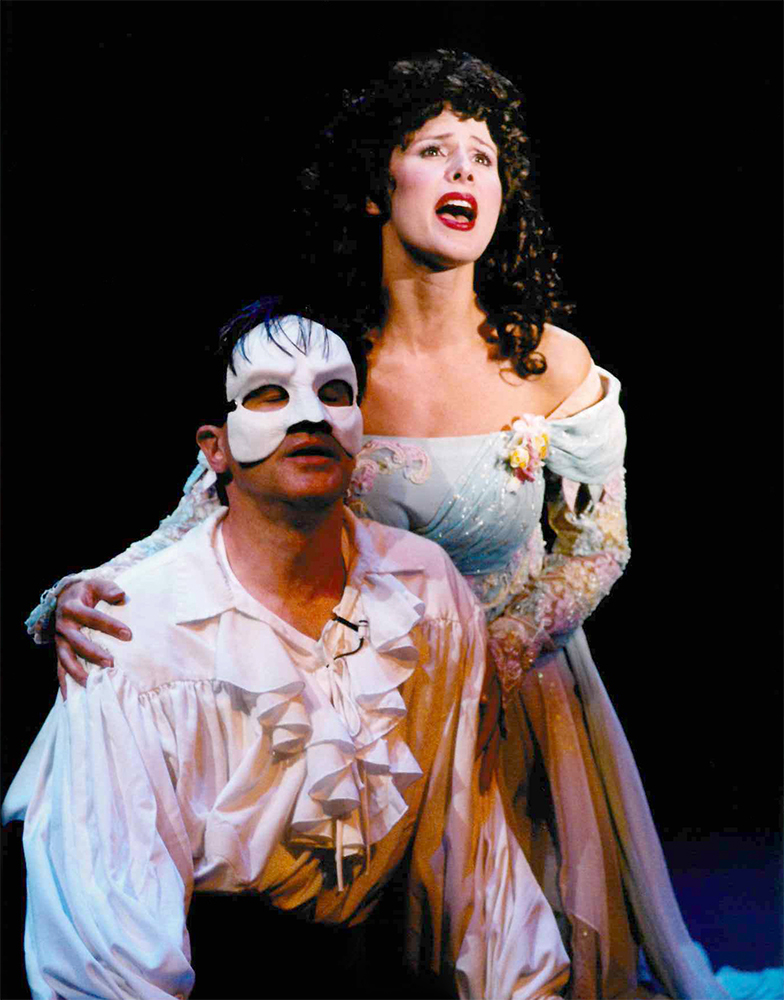 Kelly as Christine in Broadway Rose's production of Phantom
What do you do in your free time?
I love to run! I have been running since 1995 and participating in marathons since 2005. It is my therapy and my social time.
I also enjoy playing in the park with my seven-year-old daughter. She's a challenge, full of energy, so I am counting on my running hobby to help me keep up!!
What are your plans after closing?
The closing of Phantom marks a giant transition for our entire family. I have spent the pandemic completing prerequisites for a nursing degree. I will be taking a break from show business, and moving our family back to Portland, Oregon in order to complete an Accelerated Bachelor of Science in Nursing at Oregon Health & Science University. I'm hoping there might be room for a singing nurse in a Portland hospital somewhere!
What advice do you have for young actors starting out?
If my 25 years in show business have taught me anything, it is that you are never done learning the craft of acting. Stay in school and be open to what each experience/job/gig has to teach you. Even as Phantom is closing, I am learning new things from my music director and castmates with each performance.
Additionally, be sure that you find something outside of the arts that brings you joy. Good friends, family, and hobbies that fill your heart and validate you so that you do not depend on your success in the business for validation. If you are a happy, fulfilled person to begin with, casting directors/directors will ultimately want to work with you.
Thank you so much, Kelly, for taking a few moments to share your thoughts with us! We're so glad to have you back in Portland, and, if we're lucky, perhaps we'll see you on the Broadway Rose stage again!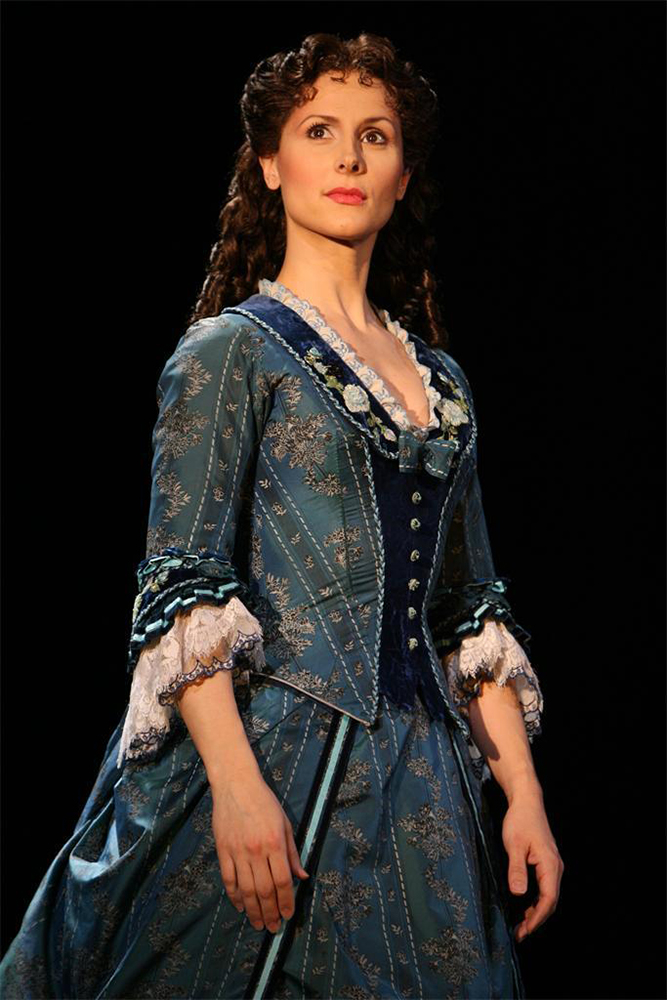 Kelly as Christine in the National Tour of Phantom of the Opera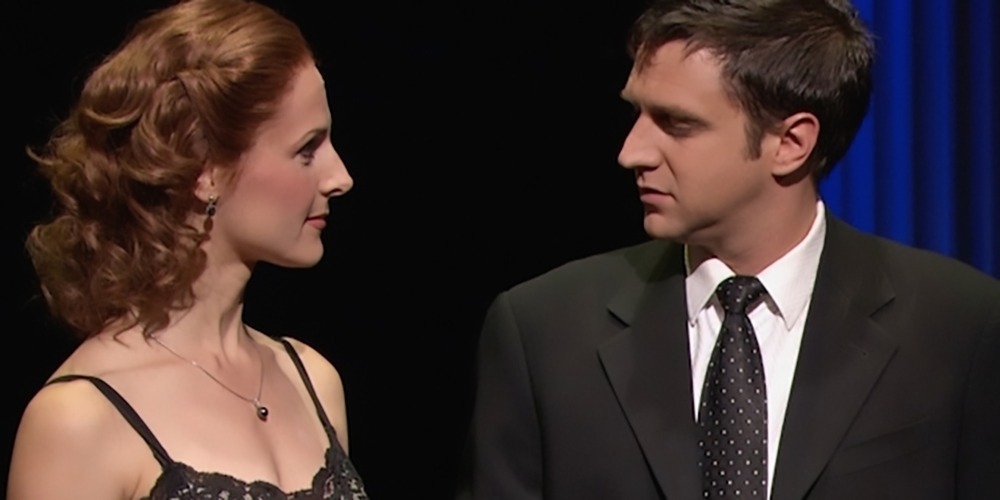 Kelly as Kathy in the Broadway revival of Company with Raul Esparza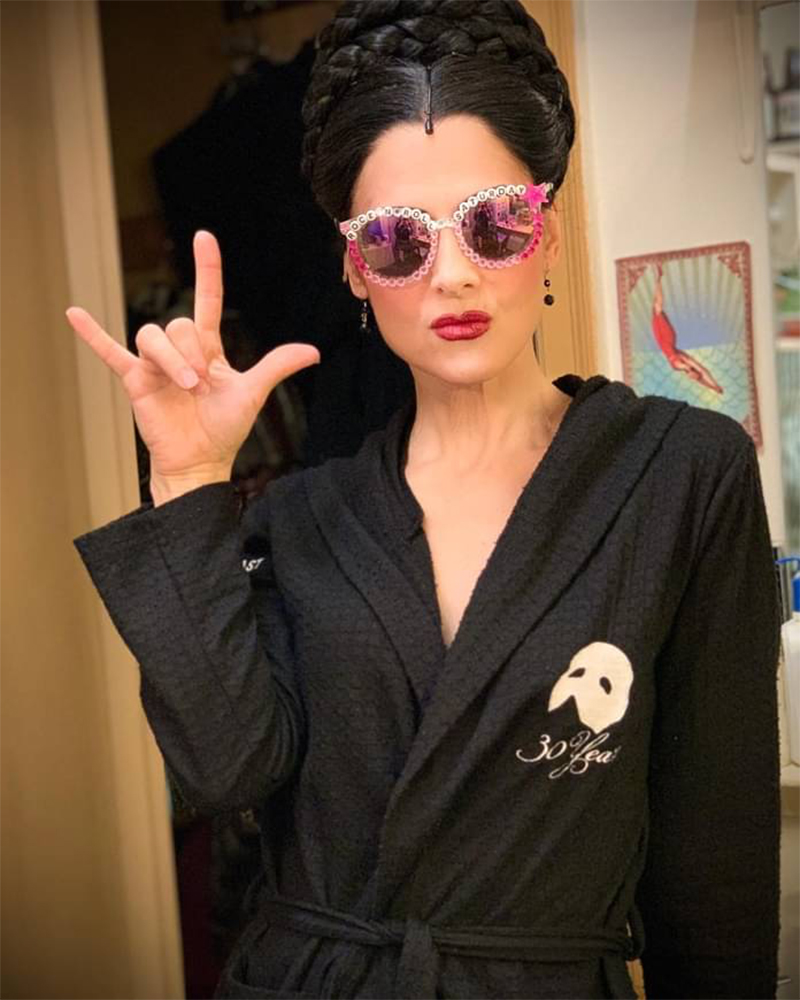 Kelly rocking out in her dressing room