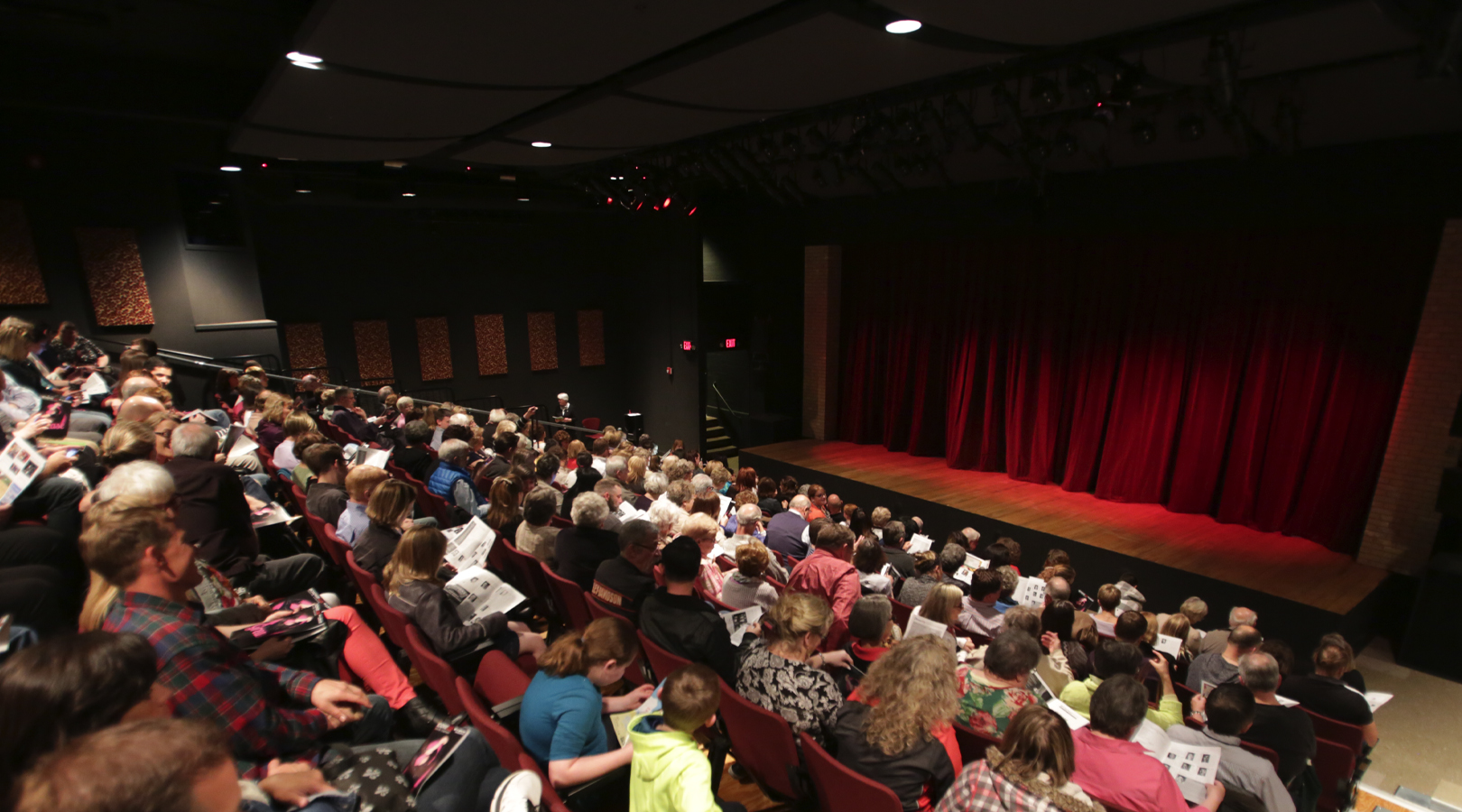 Featured Sponsor
BONNIE PAVEL AND PAVELCOMM
Regards from Broadway Rose
Summer 2023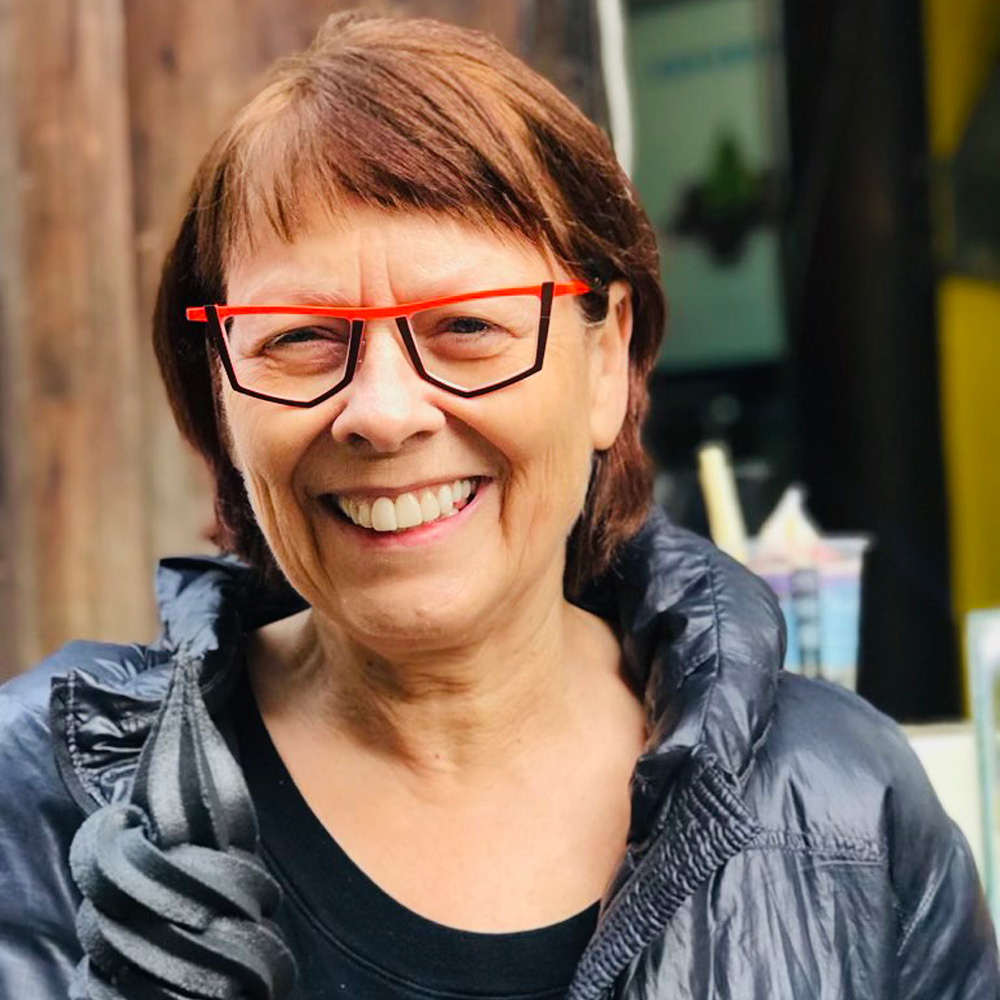 Bonnie Pavel, a longtime patron and incredible sponsor of Broadway Rose
Bonnie Pavel, CEO of Pavelcomm, has been a loyal patron and generous benefactor of Broadway Rose Theatre for many years. From donating furniture for the theatre's marketing office, to upgrading the fiber optic cables used in wiring the building expansion, to moving storage containers packed with set pieces, to Bonnie's own service on the theatre's board of directors, Pavelcomm, with Bonnie at the helm, has been an invaluable part of the Broadway Rose organization for some time now.
Bonnie met her husband Jim when they both worked for Ohio Bell in Cleveland. In February of 1978, Bonnie and Jim accepted positions with Pacific Northwest Bell, packing up their household and moving to Oregon with their seven-month-old daughter and two Great Danes in tow. They bought a house in Beaverton when the area still had some farmland. At Pacific Northwest Bell, Bonnie worked in marketing and Jim served as business technician for repairs and installation, working his way up to the machine crew. On November 5, 1985, with two young children at home, Jim was laid off. With an uncertain future ahead, Jim started working as an independent contractor with a couple of clients under the business name Pavelcomm. In a few years, after receiving a buyout to leave her position of 17 years, Bonnie joined him.
"Jim and I actually made a good combination – he's very knowledgeable, very personable, and people trust him. He'll tell you the good, the bad, and the ugly," said Bonnie, adding, "When you have good values in your business, treat your clients the way you want to be treated, and treat your employees the way that you'd want to be treated as an employee, than good things happen." Pavelcomm currently offers IT services, voice services, and cabling services, employs 47 people, and offers support to clients all over the United States.
In addition to their corporate sponsorship of the theatre, Pavelcomm has also offered IT and phone support for many years to Broadway Rose. Pavelcomm and Bonnie have been with the theatre through good times and bad. "One of the things I really enjoyed," said Bonnie, "was coming to the shows during COVID, when they were recording them for online viewing. Being able to come in person to a theater during that time, when there'd only be like 20 people, that was special." Bonnie added, "Broadway Rose found ways to film events and keep the name alive in the community. It was exciting as a board member to see this awakening."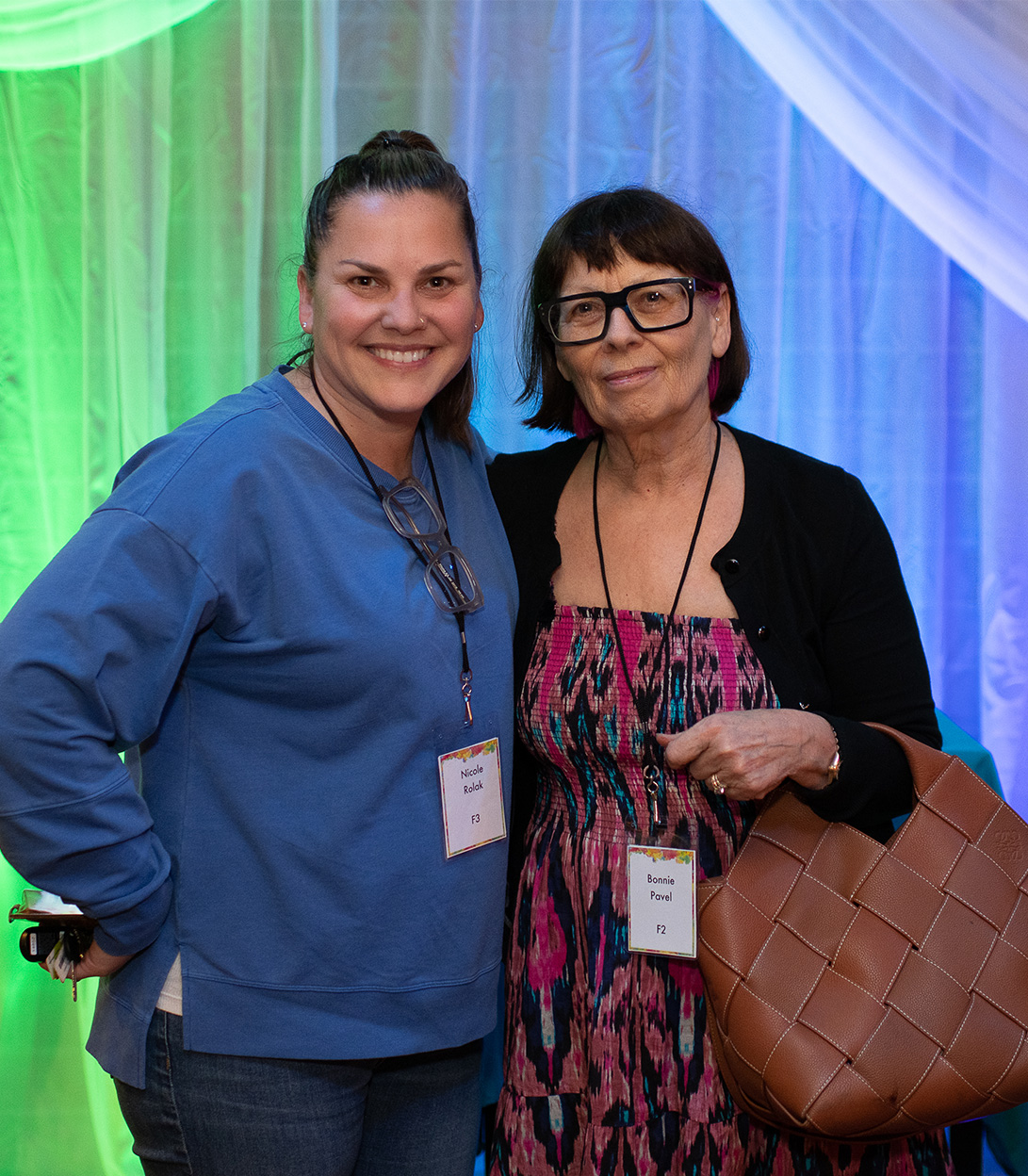 Bonnie Pavel (right) and Nicole Rolak (left) at the Broadway Rose 2022 Gala
This year, Bonnie will be hosting her first director's dinner. She has invited Cinderella's director Lyn Cramer and small group of patrons aboard the Pavel's houseboat on the Willamette River for dinner, drinks, and conversation. The dinner will be themed around the show with past board member and current corporate sponsor Lisa Francolini serving as chef and her wife Beverly Wells as sous chef.
Pavelcomm is also the show sponsor for Joseph and the Amazing Technicolor Dreamcoat. Bonnie herself was present at the second Broadway Rose Joseph production in 2011. "I loved when they did Joseph and the Amazing Technicolor Dreamcoat last time," said Bonnie, "so I'm really looking forward to this one too."
When asked why she has contributed her time, efforts, and financial support to the Broadway Rose Theatre over the years, Bonnie responded, "The works produced are fantastic. I appreciate the classics that are tried and true as well as seeing new works that can be just as amazing. On another note, as a sponsor, it is amazing that our company name is more than a mention. I believe audiences know what our company does when Dan mentions Pavelcomm during his curtain speech, and patrons would actually contact us if they were in the market for the services we provide. This amount of exposure is unusual in my experience."
We at Broadway Rose are so grateful to Bonnie and to Pavelcomm for the many and varied methods of support they have offered the theatre throughout the years, and we look forward to seeing Bonnie in the lobby for many years to come!