A Holiday Revue
Book by Stuart Ross
November 27 – December 22, 2013
The "heavenly" quartet The Plaids aren't sure why they've returned to Earth for a posthumous performance, but a phone call from Rosemary Clooney lets them know that they're needed to put a little holiday harmony into a discordant world. The boys perform '50s and '60s musical favorites and a riotous version of "The Ed Sullivan Show" featuring the Rockettes, the Chipmunks, and The Vienna Boys Choir; and a Plaid Caribbean Christmas that puts the "Day-O" in Excelsis!
Performances held at the Broadway Rose New Stage, 12850 SW Grant Ave., Tigard.
Performance run time is 2 hours and 15 minutes, including one 15-minute intermission.

Print Media Sponsor
The Oregonian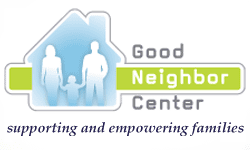 During the run of Plaid Tidings, Broadway Rose is partnering with Good Neighbor Center to collect important items for our neighbors struggling with homelessness. Click here to find out how you can help!
Directed & Choreographed by Dan Murphy
Musical Direction by Jeffrey Childs
Set Design by Chris Whitten
Lighting Design by Bearclaw Hart
Costume Design by Allison Dawe
Prop Design by Deb Dahling
Sound Design by Tim Richey
Matthew Brown (Sparky) This is Matthew's 5th production with Broadway Rose, and he couldn't be more excited to return to this wonderful company. Some favorite previous roles include Princeton in Avenue Q (triangle productions!), Marius is Les Misérables (Staged!), Marco in Gondoliers (Mocks Crest), Gideon in Greenwillow (Lakewood Theatre Company), and Bobby Strong in Urinetown (Theatre in the Grove). He would like to thank his family for their continuous support, Dan and Jeffery for this wonderful opportunity, and of course Robert, Jeremy, and Sean for being the best Plaids a Plaid could ask for!
Robert Head (Jinx) is overjoyed to be part of Plaid Tidings! Robert has been in several Broadway Rose productions including Cats (Mungojerrie), Hairspray (Nicest Kid) and Joseph and the Amazing Technicolor Dreamcoat (Benjamin). Other Portland area credits include Fiddler on the Roof (Ensemble) with Portland Center Stage; Spring Awakening (Moritz) with Live On Stage; Footloose (Ren) with Journey Theater; Legally Blonde (Chad/Carlos) with Pixie Dust Productions; and White Christmas (Ensemble) with Lakewood Theatre Company. Robert teaches private voice and piano lessons at Foster Studios and has enjoyed choreographing shows for Journey Theater, West Linn High School and Broadway Rose! "MANY thanks to Dan, Jeffrey and my fellow Plaids for making this the best way to spend the Christmas season. May God bless you and send you a happy New Year!"
Sean Powell (Smudge) is so thrilled to return to Broadway Rose this holiday season. "A huge thank you to Dan, Sharon, Jeffrey, and the entire cast and crew for this wonderful experience." Sean was last seen at Broadway Rose as Gangster #1 in The Drowsy Chaperone and prior to that as Asher in Joseph and the Amazing Technicolor Dreamcoat. His other favorite roles around town include Michael in La Cage Aux Folles (Lakewood Theatre), Georg in Spring Awakening (Live On Stage), Mercedes in The Farndale Avenue…Christmas Carol (Bag&Baggage Productions) and Student #3 in Shakespeare's R&J (Bag&Baggage Productins). Sean holds a B.F.A. in Theater from New York University. He also is pleased to be part of the mentorship program at Third Rail Repertory Theatre this year. Sean thanks his family, friends, and Brandon for all the love and support. "Happy Holidays!"
Jeremy Sloan (Frankie) is excited to be returning to Broadway Rose in Plaid Tidings! He is a graduate of Portland State University with a B.F.A. in Music and Theater. With Broadway Rose Jeremy has performed in My Fair Lady, Snow White, The Drowsy Chaperone, Pinocchio, Beauty and the Beast, Les Misérables, Rumplestiltskin is My Name and Singin' in the Rain! He has also been seen on many stages around Portland including Lakewood Theatre Company, Staged! Musical Theater, Mocks Crest Productions, Action/Adventure Theater, Stumptown Stages, and Portland Opera. Jeremy is thrilled to share the stage with such a wonderful group of guys. "Many thanks to Dan, Jeffrey and Sharon. Enjoy the show and Happy Holidays!"
Wednesday, November 27, 7:30 PM
PREVIEW
– Limited availability
Friday, November 29, 7:30 PM
OPENING NIGHT
– SOLD OUT
Saturday, November 30, 7:30 PM – Limited availability
Sunday, December 1, 2:00 PM
SOLD OUT
Wednesday, December 4, 7:30 PM
Thursday, December 5, 7:30 PM SOLD OUT
Friday, December 6, 7:30 PM SOLD OUT
Saturday, December 7, 2:00 PM SOLD OUT
Saturday, December 7, 7:30 PM SOLD OUT
Sunday, December 8, 2:00 PM SOLD OUT
Wednesday, December 11, 7:30 PM – Limited availability
Thursday, December 12, 7:30 PM SOLD OUT
Friday, December 13, 7:30 PM SOLD OUT
Saturday, December 14, 2:00 PM SOLD OUT
Saturday, December 14, 7:30 PM SOLD OUT
Sunday, December 15, 2:00 PM SOLD OUT
Wednesday, December 18, 7:30 PM SOLD OUT
Thursday, December 19, 7:30 PM SOLD OUT
Friday, December 20, 7:30 PM SOLD OUT
Saturday, December 21, 2:00 PM (Audio description available) – Limited availability
Saturday, December 21, 7:30 PM SOLD OUT
Sunday, December 22, 2:00 PM SOLD OUT
Photos
Just Opened: Plaid Tidings (REVIEW)
By Jenna Gilroy
Willamette Week, Dec. 2, 2013
Those who don't require their Christmas traditionals sung to completion—or who don't care much for context—will appreciate stars Matthew Brown, Robert Head, Sean Powell and Jeremy Sloan, who are such a polished quartet it seems they could have been rehearsing since the '50s. Their vocals are clean, without a hint of grit, and their choreography is spot-on…Read more.
Glad (Plaid) Tidings From Broadway Rose (REVIEW)
By Tina Arth and Darrell Baker
Westside Theatre Reviews, Dec. 2, 2013
Last night's production of Plaid Tidings at Broadway Rose would stymie a critic – there is, quite simply, nothing to criticize. The show is not just perfect, it's: wonderful, enchanting, festive, funny, wistful, heartwarming… everything a Christmas show should be…Read more.
'Plaid Tidings' heavenly quartet sets the mood
By Barbara Sherman
The Times, Nov. 21, 2013
Just like the fictional Plaids, the Broadway Rose quartet is composed of four unique young men who just love to perform…Read more.
Download the official press release here: Broadway Rose Theatre Company Presents a Heavenly Holiday Revue – 11/7/2013 (PDF)