The Addams Family • A kooky, spooky, ooky Broadway musical
Jun. 29 – Jul. 23, 2017
Based on Charles Addams' original macabre cartoons, The Addams Family finds the charmingly creepy clan facing a new nightmare: daughter Wednesday has fallen in love…with a nice young man from Ohio!! Despite the pair's plea for things to just be normal for once, the dinner party hosted by Gomez and Morticia to meet the boy's parents soon goes devilishly awry, testing the bonds of family, love, and unholy matrimony.
A Broadway blockbuster, this wickedly hilarious musical conjures the irreverent spirit and morbid humor of the comics while illustrating that though the unknown may be frightening, when we face the darkness, love and acceptance await.
Book by MARSHALL BRICKMAN and RICK ELICE
Music and lyrics by ANDREW LIPPA
Based on characters created by CHARLES ADDAMS
Performance runtime is approximately 2 hours and 30 minutes with a 15-minute intermission
Performances held at the Deb Fennell Auditorium, 9000 SW Durham Rd., Tigard, OR 97224

Show Sponsor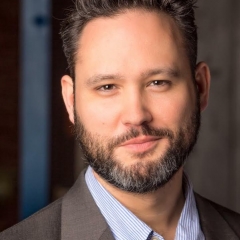 Joe Theissen as Gomez Addams
Joe Theissen is grateful to be returning to the Broadway Rose stage! Some of his favorite Broadway Rose roles include The Narrator in Fly By Night, Harold Hill in The Music Man, Andre in Dirty Rotten Scoundrels, and Morris in No Way to Treat a Lady. Other regional credits include Beauty and the Beast (Pixie Dust Productions), Heathers: The Musical (triangle productions!), Junie B. Jones (Oregon Children's Theatre), La Cage Aux Folles (Lakewood Theatre Company and Pixie Dust Productions), Man of La Mancha (Lakewood Theatre Company), and [title of show] (triangle productions!). Joe has appeared as a featured vocalist with the Trinity Consort and has provided studio vocals for OCP recordings and Pink Martini. Joe has been honored with multiple OTAS Awards, Portland Area Musical Theatre Awards, and Drammy Awards for his work as a performer and director. As an educator, Joe has been a fixture in the Lake Oswego community over the past decade, developing curriculum and programs within the L.O. schools. Thanks to Dan, Sharon, Peggy, Alan, and the whole Broadway Rose family. Love and huge thanks to PJT and MCT for making every single day wonderful!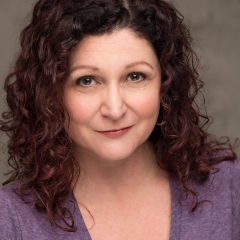 Lisamarie Harrison as Morticia Addams
Lisamarie Harrison is thrilled to be back on the Broadway Rose stage, especially in the role she has been preparing for since she was three years old. Previous Broadway Rose credits: Miss Flannery, Thoroughly Modern Millie; Jody, The Bikinis; Rhetta, Pump Boys & Dinettes; Sue Ellen, Honky Tonk Angels (Portland Area Musical Theatre Award) LaVerne Andrews, Sisters of Swing; Sister Hubert, Nunsense. Other stage roles include Mama Maddelena, Nine; Ms. Fleming, Heathers! The Musical; Anne Gerety, Storefront Revue; Mother, The Sexual Neuroses of our Parents; Violet, 9 to 5 (Drammy Award nomination); Betty, The Great American Trailer Park Musical; Laura, Recognition; Mazeppa, Gypsy; Gabrielle, The Dinner Party; Elizabeth, El Grito del Bronx; Alcandre, The Illusion; Kate, The Wild Party; Woman 1, Putting It Together; Mae, Reefer Madness! The Musical; Rizzo, Grease.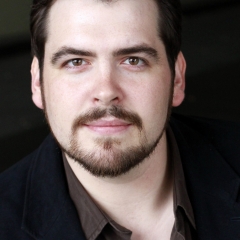 Isaac Lamb as Uncle Fester
Isaac Lamb is an award-winning actor, director, and world-renowned creator of viral video content. He is a graduate of Loyola Marymount University and a proud company member of Third Rail Repertory Theatre. Select local credits: The Aliens, The Mystery of Irma Vep, Belleville, and The Flick at Third Rail; The 25th Annual Putnam County Spelling Bee, A Small Fire, and Great Expectations at Portland Center Stage; Assassins and Playboy of the Western World at Artists Repertory Theatre; Sound of Music and Ripper at Broadway Rose; Mr. Burns: a post electric play and Peter and the Starcatcher at Portland Playhouse; and The Three Sisters at Portland Experimental Theatre Ensemble. National Tour: Defending the Caveman, Broadway's longest running one-person show. Select Regional: Sweet Charity (Red Mountain Theatre Company), Timeless: Barbara Streisand (Staples Center), One Sunday in Mississippi (Bannister). Film: Lean on Pete (Film4), North Starr (Sundance '08). TV: Portlandia. Proud member AEA.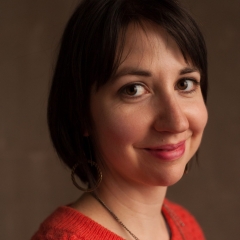 Emily Windler as Grandma Addams
Emily Windler is thrilled to be making her debut with Broadway Rose Theatre. Emily is an actor and deviser who has been creating original work and touring around the country since 2011 until finally becoming a permanent resident of Portland in 2016. She has performed in productions across North America, such as Blue Lake: The Opera (Dell'Arte Company, Blue Lake, CA), Sherlock Holmes: The Case of the Hansom Cab Killer (Black Sheep Theatre, Ottawa, Ontario), The Middle of Everywhere (WONDERHEADS, Portland, OR), and Adventures of Vanessa Goodwin  (Action/AdventureTheatre, Portland, OR). She has an M.F.A. equivalent in ensemble based physical theatre from Dell'Arte International School of Physical Theatre, where she trained in the devising of original physical theatre.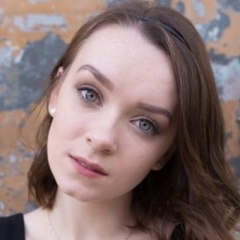 Molly Duddlesten as Wednesday Addams
Molly Duddlesten is an Oregon native making her Broadway Rose debut in The Addams Family! She has grown up on the stage and has performed in countless productions across the Willamette Valley since the age of seven. Selected credits include Johanna in Sweeney Todd: The Demon Barber of Fleet Street (Albany Civic Theatre), The Witch in Big Fish: The Musical (Albany Civic Theatre), and Eponine in Les Misérables (The Majestic Theatre). She is a sophomore at Western Oregon University working on her B.A. in theatre arts. Molly would like to thank her parents and sister for their endless love support. For CS, with love.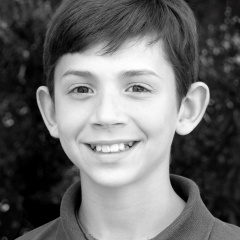 Karsten George as Pugsley Addams
Karsten is excited to be making his Broadway Rose debut in The Addams Family. Local audiences may have seen him as Young Guido in NINE or in The Peppermint Bear Show at Lakewood Theatre Company. Most recently, he performed in La Bohème with Portland Opera. When Karsten's not performing, he spends his time tormenting his older sister, playing basketball and soccer, singing with the Portland Boychoir, making stupid stunt videos with his GoPro, and extreme gaming on his PS4. "Thanks to the awesome cast and crew for making The Addams Family such a fun and memorable show. Love to my whole family for their support and relatively good humor in driving me around. Special shout out to my big sister Sidney, who tortured me into loving musical theatre by making me listen to High School Musical over and over again when I was five years old – you'll always be my Sharpay!"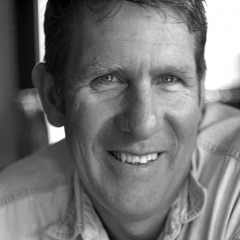 Bruce Lawson as Lurch
Bruce Lawson is very excited to be performing at Broadway Rose. He most recently appeared last year at Lakewood Theatre Company in Man of La Mancha. He's also appeared in Urinetown, Floyd Collins, and Ebeneezer Ever After at Stumptown Stages, Romance at Theatre Vertigo and Peter Pan with both Pixie Dust Productions and Portland Civic Theatre, and The Tavern also at Portland Civic Theatre. Film and TV credits include Z-Nation, Gone, Cedar Rapids and Youth In Revolt. Bruce spends the majority of his time working as a key grip in film and television production. The last six years have been spent on the set of NBC's Portland-based series Grimm!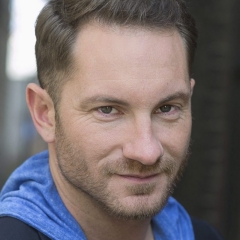 Jared Mack as Mal Beineke
Jared Mack is ecstatic to make his Broadway Rose debut with the The Addams Family. An Oregon native, Jared is happy to be back in the Pacific Northwest after over a decade of study and performance nationally and internationally. Most notably, Jared played Sam Phillips in Million Dollar Quartet at Rocky Mountain Repertory Theatre and Charlotte Corday in Marat/Sade at the Adana International Theatre Festival in Turkey. He holds an M.F.A. in acting from Northern Illinois University, a B.A. in theatre from Hunter College, and studied at the Moscow Art Theatre. He's a member of SAG/AFTRA and has worked on Saturday Night Live and 30 Rock and appeared in the feature film One Fall. Jared would like to thank his wife Piper for her love and support.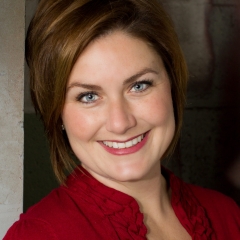 Amy Jo Halliday as Alice Beineke
National Tour: Christine Daae in The Phantom of the Opera. Recent credits: Reno Sweeney in Anything Goes with Lakewood Theatre Company,  Mrs. Potts in Disney's Beauty and the Beast and Paulette in Legally Blonde (Drammy Award) with Pixie Dust Productions, Rona Lisa Peretti in The 25th Annual Putnam County Spelling Bee, Ms. Dixon in Band Geeks!, Grizabella in Cats, and Rita in Lucky Stiff with Broadway Rose; Maria Callas in Ari-Maria and Ethel Merman in Book of Merman with triangle productions!, and Judy in 9 to 5 the Musical with Stumptown Stages. Amy Jo has been a guest soloist with the Mormon Tabernacle Choir (Music and the Spoken Word), Phoenix Symphony, and Oregon Symphony (Pops & Classical series). She has been heard on national television as the singing voice for a Mountain Dew commercial. Amy Jo has a bachelor's degree from Arizona State University and a master's degree from Portland State University. She lives in Keizer with her darling husband and their four beautiful children.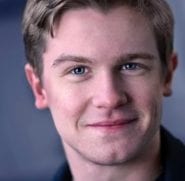 Colin Kane as Lucas Beineke
Colin Kane is very excited to be making his Broadway Rose debut with this incredible group of artists. He was last seen as himself (aka Herb) in Lakewood Theatre Company's production of Godspell. He has also performed with Stumptown Stages, Profile Theatre, Shaking the Tree Theatre, Original Practice Shakespeare Festival, Theatre Diaspora, the Funhouse Lounge, and with various companies as part of the Fertile Ground Festival. Colin is a recent graduate of Portland State University and this show marks the completion of his first year in musical theatre. He would like to thank everyone who has encouraged him on the way, and as always, give a special thanks to his family for their support.
---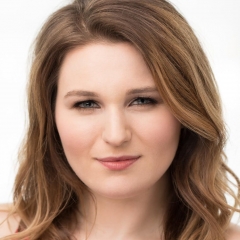 Grace Allen as Ancestor
Grace Allen is making her Broadway Rose debut in The Addams Family! Having spent the last two years working in Riyadh, Saudi Arabia, she is thrilled to be returning to musical theatre and her hometown of Portland. She has performed all over the U.S. and Canada as Cleo and Mother in the first national tour of Clifford the Big Red Dog - LIVE! (Mills Entertainment), as the title role in Cinderella, and as the Wicked Witch in The Wizard of Oz (American Family Theater). Grace most recently performed regionally as Evelyn Sanders in 1941, Christmas from Home - A Live Radio Play (Ralph Radio Theatre). "All my love to my family for their unwavering support, and to Ryan — life is better with you!"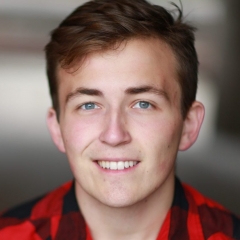 Brock Bivens as Ancestor
Portland: Godspell and Gypsy at Lakewood Theatre Company. New York/Regional: American Songbook at Lincoln Center, Williamstown Theatre Festival, SITI Company, ArtsEmerson. Readings and workshops: Playwrights Horizons, Warner Bros. Theatrical, and Jewish Plays Project. Brock also creates his own comedy sketches and songs with his duo Former Fat Kids Society. Check them out on YouTube, Facebook, or at FFKSociety.com. Training: Emerson College, Upright Citizens Brigade. Love to Mom, Dad, Bryce, and Banjo.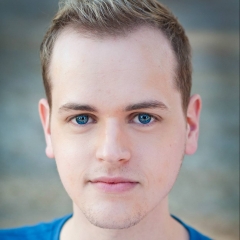 Collin Carver as Ancestor
Collin Carver is a cosmetologist (at Studio V in Felida, WA), teacher, and violinist, as well as a performer. Collin is excited to continue his time at Broadway Rose in this production! Notable roles include Eugene/Teen Angel in Grease (Broadway Rose, Portland Area Musical Theatre Award nominee for Best Supporting Actor), Elder Shumway in The Book of Merman (triangle productions!), The Fire in Ablaze: An A Cappella Musical Thriller (Staged!, four Drammy Awards including Outstanding Ensemble and Best Original Musical), Rolf in The Sound of Music (Broadway Rose), Alfred Bell in the original and revival cast of WWII Radio Christmas (Oregon Children's Theatre), and Barnaby in Sail Away (Lakewood Theatre Company). He hopes his talent, work ethic, character, faith, and love for the arts and entertainment will make him a household name. Facebook.com/HairGravitation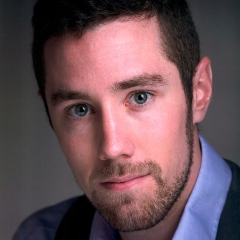 John Corr as Ancestor
John is thrilled to be making his Broadway Rose mainstage debut with The Addams Family. John moved to Portland to attend the Portland Actors Conservatory after completing his B.A. in film, television, and theatre at the University of Notre Dame. Since moving to Portland he has worked with Portland Actors Conservatory (A Midsummer Night's Dream, Sense and Sensibility, The Amish Project) and Portland Shakespeare Project (Twelfth Night, Play On! A Midsummer Night's Dream, Proscenium Live) as well as being featured as Shere Khan in Broadway Rose's children's production of The Jungle Book. He'd like to thank his parents for their infinite love and support, as well as all of the mentors who have helped him grow so much as both an artist and human.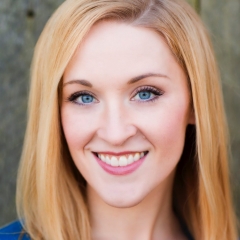 Jennifer Davies as Ancestor
Jennifer Davies is honored to be back at Broadway Rose this summer. Previous appearances with Broadway Rose include The Best Little Whorehouse in Texas (Shy), Ripper (Sarah Talbot), and Evita (Peron's Mistress). Some of Jennifer's favorite past musical theatre roles include Lucille Frank in Parade (Staged!), Magnolia Hawkes in Show Boat (Lakewood Theater, OTAS Award for Best Actress), and a Silly Girl in Beauty and the Beast (Pixie Dust Productions). Comfortable in both musical theatre and operatic repertoire, she has performed with other Northwest companies such as Stumptown Stages, Portland Opera, Opera Theater Oregon, and Anna's Bay Center for Music. Jennifer currently works as a NATS voice teacher and coach in the West Linn - Wilsonville area. While not teaching or performing, Jennifer enjoys being a mom to her own 2-year old silly girl, Lydia Rose!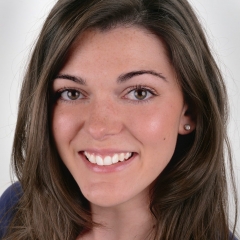 Rachel Lewis as Ancestor
Rachel Lewis is delighted to join Broadway Rose for the first time with The Addams Family. She crisscrossed the country last year, moving from Destin, Florida to New York for the summer, where she trained with the William Esper Studio. In August of 2016 she came to Portland as a member of the Acting Apprentice Company at Portland Playhouse and was last seen onstage with Playhouse as Bob Cratchit in A Christmas Carol. She earned her B.F.A. in musical theatre from the University of West Florida in 2015 and pursued an education in massage therapy soon after. Rachel previously worked in Florida as an actor, theatre camp instructor, and production manager. Favorite past roles include Edwin Drood in The Mystery of Edwin Drood and Viola in Illyria.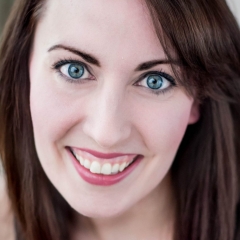 Krista Monaghan as Ancestor
Krista Monaghan is a graduate of the B.F.A. musical theatre program at Central Washington University. Krista was most recently seen in Wings of Fire during the Fertile Ground Festival. She has also previously performed with Broadway Rose in A Funny Thing Happened on the Way to the Forum, Oklahoma! and The Best Little Whorehouse in Texas. In addition, she has worked with Lakewood Theatre Company and Stumptown Stages. Krista would like to thank her loving husband and family for all of their support and encouragement.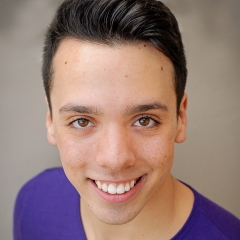 Kayden Oliver as Ancestor
Kayden Oliver is primarily from Salt Lake City, Utah and is a recent B.F.A. musical theatre graduate from Central Washington University. He has had the chance to work for various theatre companies within Utah, Wyoming, and Washington. Recent credits include A Midsummer Night's Dream (Puck), Mary Poppins (Neleus), Into the Woods (Wolf/Rapunzel's Prince), and Central Theatre Ensemble's Red Curtain Broadway Revue (Featured Dancer/Dance Captain). Kayden is ecstatic to be working on his first show with Broadway Rose Theatre Company and would like to thank everyone who has helped him get to where he is today.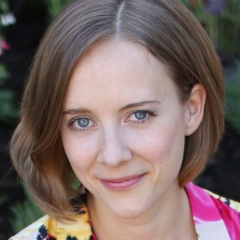 Catherine Olson as Ancestor
Catherine Olson is a Northwest native who has been inspired by the beautifully morbid Addams Family since childhood. Sending love and thanks to Silas, Amelia, Wally, and the rest of her own charmingly creepy clan! Catherine is spookily delighted to be returning to Broadway Rose after appearing as Logainne Schwartzandgrubenierre in The 25th Annual Putnam County Spelling Bee in 2016. Other favorite regional performances include First Spirit in Mozart's Magic Flute with Portland Opera, Puck in A Midsummer Night's Dream, and Adele in Die Fledermaus with Mock's Crest Light Opera. Keep up to date with all of Catherine's performing, teaching, and directing, including her television acting debut this season, at www.tinysoprano.com.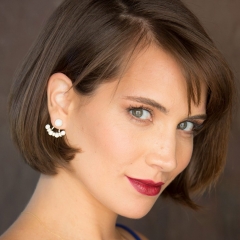 Mackenzie Rogers as Ancestor
Mackenzie Rogers most recently appeared in Portland Opera's productions of La Bohème and Big Night Gala. She holds two degrees in music performance and has performed in the United States, Austria, and Italy to date. Mackenzie's stage credits include Nancy (Albert Herring), Cherubino (Le nozze di Figaro), the Forrester's Wife (The Cunning Little Vixen), Betty (Over Here!), the Kitchenmaid (The Nightingale), and Belinda (Dido and Aeneas). In 2015, Mackenzie commissioned a cabaret-influenced song cycle from American composer Chris Burton entitled Love Songs, and in 2017, she competed as a semi-finalist in the Kurt Weill Foundation's Lotte Lenya Competition. She studies with operatic mezzo-soprano Hannah Penn and lives in Portland, Oregon with her husband and two cats.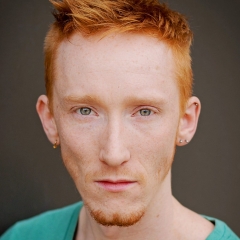 Christopher Sweet
Christopher Sweet is an Idaho-born actor; he studied at the College of Idaho before moving to Rocksprings, WY to complete his associate degrees in theatre and dance at the Western Wyoming Community College. There he had tremendous opportunities to play roles such as Robert Martin in The Drowsy Chaperone and also toured with the Desert Dance Theatre. After graduation he attended the Disney College Program before finishing his B.F.A. in musical theatre at Central Washington University where he played Fyedka in Fiddler on the Roof and starred in short films such as "The Special" and "Shot." He is so excited to use his training in his first experience with Broadway Rose and hopes to create magic with this new collaborative team!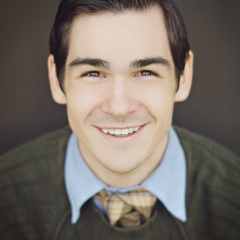 Benjamin Usher as Ancestor
Benjamin Usher is a junior at Central Washington University currently working on his B.F.A. in musical theatre. He was most recently seen as one of the Native dancers at Tillicum Village in Blake Island State Park right across the bay from Seattle, WA. Some of Ben's favorite musicals he has been a part of are Spamalot, which he performed at The 5th Avenue Theatre in Seattle with the Rising Star Project, and Chicago, in which he played Amos Hart for CWU's production. He is very excited to be a part of this show and can't wait to share it with you.
Show Dates
Thursday, June 29, 7:30 PM
PREVIEW

Friday, June 30, 7:30 PM
OPENING NIGHT
Saturday, July 1, 7:30 PM
Sunday, July 2, 2:00 PM
Thursday, July 6, 7:30 PM
Friday, July 7, 7:30 PM
Saturday, July 8, 7:30 PM
Sunday, July 9, 2:00 PM
Thursday, July 13, 7:30 PM
Friday, July 14, 7:30 PM
Saturday, July 15, 2:00 PM—Post-show talk back*
Saturday, July 15, 7:30 PM
Sunday, July 16, 2:00 PM
Thursday, July 20, 7:30 PM
Friday, July 21, 7:30 PM
Saturday, July 22, 2:00 PM
Saturday, July 22, 7:30 PM
Sunday, July 23, 2:00 PM
*Talk-backs are free and open to the public. They begin immediately following the first Saturday matinee performance of the mainstage production, and are held in the theater. You do not have to attend the Broadway Rose production in order to attend the talk-back.
Creative
Directed and choreographed by Peggy Taphorn
Music Direction by Alan D. Lytle
Lighting Design by Gene Dent
Sound Design by Brian K. Moen
Properties Design by Nathan Crosby
Wig Design by Jane Holmes
Stage Manager Jessica Junor
Musicians
Reed I Marc Grafe
Reed II Mitch Iimori
Trumpet Levis Dragulin
Trombone Bryant Byers
Keyboard I Brian Michael
Keyboard II Charlie Gregson
Bass Amy Roesler
Percussion Alexandra Geffel
Drums Mitch Wilson
Violin Mary Rowell
Cello Ashley Peck
Guitar Fletcher Nemeth
News, Reviews, and Buzz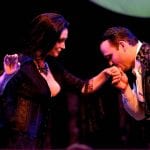 Truth, Lies, and Marriage – The Addams Family at Broadway Rose
by Judy Nedry
JudyNedry.com
, Jul. 6, 2017
So many things stand out in this show: big voices that more than
fill
the auditorium; an outstanding set, and costumes of various periods…satisfying choreography by show director Peggy Taphorn; and several outstanding individual performances…
Read more.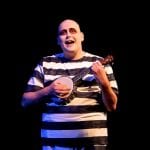 "The Addams Family" @ Broadway Rose
by Kristopher Haines
The Crippled Critic, Jul. 5, 2017
All of the performers embody their characters delightfully, of particular note is Isaac Lamb as Uncle Fester, who deserves extra points for tipping slightly more toward goofball than weird-eccentric as Fester has been played in previous incarnations. It is a refreshing choice… Read more.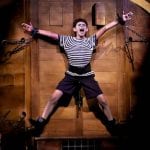 BWW Review: Creepy, Kooky, Spooky, Ooky, and So Much Fun! THE ADDAMS FAMILY at Broadway Rose
by Krista Garver
BroadwayWorld, Jul. 4, 2017
[The Addams Family] is exactly the sort of big, flashy musical that makes the drive out to Tigard worth it – good music, a fun story, a great cast, and a lot of theatre magic… Read more.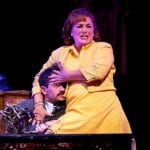 Broadway Rose The Addams Family Fast-Paced and Fun
by Tina Arth
Westside Theatre Reviews, Jul. 3, 2017
Amy Jo Halliday quite simply steals the show at Broadway Rose…The combination of her vocal power and utter lack of inhibition sets a dauntingly high bar for the rest of the cast, moving the show from "really fun" to absolute dynamite… Read more.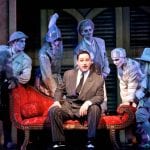 A band of ghoulish outsiders
by Christa McIntyre
ArtsWatch, Jul. 3, 2017
Broadway Rose raises The Addams Family from the dead in a rousing romp of a musical comedy…Devotees to the cult will enjoy the little inside jokes, and audience members who are familiar with the Addamses, but not read in the dark arts, will enjoy it for its elaborate and thoughtful production… Read more.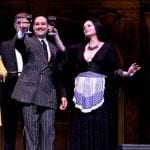 'The Addams Family' at Broadway Rose is a killer summer escape (review)
by Lee Williams
The Oregonian/OregonLive, Jul. 2, 2017
...this blockbuster production of glorious, funereal-shaded eye candy — 10-foot-high sets, puppet monsters, a hydraulic effect and a huge cast of ghouls — rivals multi-bus road shows at the Keller Auditorium… Read more.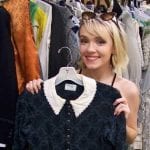 Actress is ready for prime time
by Barbara Sherman
Regal Courier, Jun. 28, 2017
…before [Molly] Duddlesten lands a show on Broadway or a gig at Disneyland, local audiences will be able to enjoy her first professional performance in The Addams Family… Read more.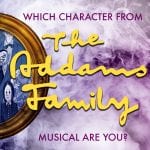 Which Character From "The Addams Family" Musical Are You?
Discover which wickedly funny character you most resemble, then come see "The Addams Family" at Broadway Rose Theatre Company June 29 – July 23, 2017! Take the quiz here.
Director's Note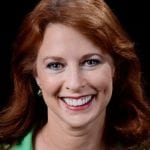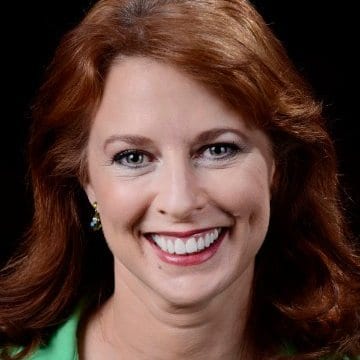 A Note From The Director: Peggy Taphorn
---
They're creepy and they're kooky, mysteriously spooky and I am thrilled to share this quirky and loveable family with the Broadway Rose Theatre audience. Charles Addams' original characters were first invented as a comic strip in 1938; since then his darkly weird, death-obsessed Addams family has been featured in a TV sit-com, a hit film, and a cartoon. The next step was, of course, a Broadway musical!
Andrew Lippa, Marshall Brickman and Rick Elice's show originally opened on Broadway in 2010 and it satisfied the legions of Addams Family fans out there. In addition to the original characters created by Addams, the musical introduces the new roles of Mal, Alice, and Lucas Beineke, who are straight arrow Midwesterners. The ensemble consists of a group of Addams Family ancestors, each from a different time period. The show begins at a family crisis point, where Wednesday Addams – the macabre, crossbow-wielding daughter of Morticia and Gomez – has inexplicably fallen for the most jock guy you could imagine! Lucas and his exceptionally straight parents are visiting for dinner from Ohio, so Wednesday pleads with her family to try to be normal for just one night. She gets anything but normal from both sides of this about-to-be-blended family! This show will have you rooting for these star crossed lovers and gleefully cackling at its ghoulishness and charm. It will have you asking yourself, What is normal anyway, and honestly, isn't it a bit overrated? Enjoy the show – snap, snap!