A Tongue-In-Cheek Revue
Conceived & Written by James Hindman
and Ray Roderick
Musical Arrangements and Orchestrations
by John Glaudini
November 26 – December 21, 2014
Do you find the holidays more than a little stressful? This show is for you! Spiked with comedy, tempered with tender reflections, and infused with some of your favorite seasonal tunes, this light-hearted revue will de-stress and refresh one and all with holiday cheer!
Performances held at the Broadway Rose New Stage, 12850 SW Grant Ave., Tigard.
Print Media Sponsor
The Oregonian
Directed and Choreographed by Dan Murphy
Musical Direction by Jeffrey Childs
Scenic Design by Chris Whitten
Lighting Design by Phil McBeth
Sound Design by Sharath Patel
Costume Design by Jessica Carr
Prop Design by Deb Dahling
Stage Manager Jessica Downs
Craig Allen is so excited to have his debut at Broadway Rose. Craig has a Masters of Music in Vocal Performance from University of Missouri–Kansas City and frequently works professionally as a choreographer, teacher, dancer, and soloist. Credits include: Local: 9 to 5 (Dwayne) and It's a Wonderful Life (Marty) at Stumptown Stages. Regional: 9 to 5 (Dick/Ensemble), Mary Poppins (Policeman/Ensemble); Big River (Jo/Simon/Ensemble) at Coeur d'Alene Summer Theatre, Anything Goes at Starlight Theatre. www.craigpallen.com
Megan Carver is delighted to return to the Broadway Rose stage; "many thanks to Dan Murphy and Jeffrey Childs for this wonderful opportunity!" Megan has been performing across the Northwest for over a decade and is grateful to have been involved with some incredible shows, such as It's a Somewhat Wonderful Life (Petunia Pennywhistle, Bag&Baggage Productions), Hairspray (Penny, Broadway Rose), and Curtains (Bambi, Lakewood Theatre) to name a few. She has also worked on screen and is a proud member of the local film community. Many thanks to her loving family, her fantastic friends, and her devastatingly handsome husband, Benjamin Farmer. "Happy Holidays, and God bless us, every one!"
Ben Farmer is thrilled to be returning to the Broadway Rose stage after six years, having appeared in Les Misérables as well as the staged reading of Showgirl of 52nd Street in the summer of 2008. Ben's other local credits include Spamalot, City of Angels, Curtains, Oliver and The Producers, all with Lakewood Theatre Company, along with Lear, Kabuki Titus, Rough Crossing, Twelfth Night, The Tempest and A Christmas Carol with Bag&Baggage Productions in Hillsboro and Legally Blonde with Pixie Dust Productions. Ben is also heavily involved in the local film and television community in Portland, having appeared in TNT's Leverage as well as the acclaimed feature films The Falls and The Falls: Testament of Love. Many special thanks to his lovely new bride and cast member Megan Carver, Dan and Sharon, Jeffrey Childs, Dennis Troutman, Mont Chris Hubbard and to this amazing cast and crew for such a wonderful and welcoming experience! "Merry Christmas!" www.benjamin-farmer.com
Amy Jo Halliday National Tour: Christine Daae in The Phantom of the Opera. Recent credits: Mrs. Potts in Disney's Beauty and the Beast and Paulette in Legally Blonde (Drammy Award) with Pixie Dust Productions, Ms. Dixon in Band Geeks!, Grizabella in Cats, and Rita in Lucky Stiff with Broadway Rose; Maria Callas in Ari-Maria with triangle productions!, and Judy in 9 to 5 the Musical with Stumptown. Amy Jo has been a guest soloist with the Mormon Tabernacle Choir (Music and the Spoken Word), Phoenix Symphony, and Oregon Symphony (Pops & Classical series). She has been heard on national television as the singing voice for a Mountain Dew commercial. Amy Jo has a Bachelor's degree from Arizona State University and a Masters Degree from Portland State University. She lives in Keizer with her darling husband and their four beautiful children.
Wednesday, November 26, 7:30 PM PREVIEW – Limited availability
Friday, November 28, 7:30 PM OPENING NIGHT – Limited availability
Saturday, November 29, 7:30 PM – Limited availability
Sunday, November 30, 2:00 PM SOLD OUT
Thursday, December 4, 7:30 PM – Limited availability
Friday, December 5, 7:30 PM – Limited availability
Saturday, December 6, 2:00 PM SOLD OUT – Post-show talk-back*
Saturday, December 6, 7:30 PM – Limited availability
Sunday, December 7, 2:00 PM SOLD OUT
JUST ADDED: Wednesday, December 10, 7:30 PM
Thursday, December 11, 7:30 PM SOLD OUT
Friday, December 12, 7:30 PM SOLD OUT
Saturday, December 13, 2:00 PM SOLD OUT
Saturday, December 13, 7:30 PM SOLD OUT
Sunday, December 14, 2:00 PM SOLD OUT
JUST ADDED: Wednesday, December 17, 7:30 PM
Thursday, December 18, 7:30 PM SOLD OUT
Friday, December 19, 7:30 PM SOLD OUT
Saturday, December 20, 2:00 PM SOLD OUT
Saturday, December 20, 7:30 PM SOLD OUT
Sunday, December 21, 2:00 PM SOLD OUT
* Talk-backs are free and open to the public. They begin immediately following the first Saturday matinee performance of the mainstage production, and are held in the theater. You do not have to attend the Broadway Rose production in order to attend the talk-back.
Photos

A Christmas Survival Guide (Review)
By Tina Arth and Darrell Baker
Westside Theatre Reviews, Dec. 3, 2014
Craig Allen, Megan Carver, Ben Farmer, and Amy Jo Halliday are four of the strongest performers in the Portland musical theater world, and each gives everything they've got to their numbers. Their voices blend beautifully in several ensemble pieces, and their individual spots are uniformly excellent. The vocal expertise is complemented by a hot trio of musicians led by music director/pianist Jeffrey Childs, and the actors' occasional interaction with Childs is a clever and effective touch…Read more.
A Christmas Survival Guide @ Broadway Rose (Review)
By Kristopher Haines
The Crippled Critic, Dec. 2, 2014
"A Christmas Survival Guide" is – despite its title – the cheeriest Christmas show in town. Sure, there's nods to various sadnesses around the holidays: loneliness, a frazzled adult asking Santa for a litany of unmet needs, a jaunty little number called "The Twelve Steps of Christmas," but even with all of those light whacks at the season, "Survival Guide" cannot hide its yuletide enthusiasm...Read more.
You Will Make It Through A CHRISTMAS SURVIVAL GUIDE at Broadway Rose…Most Likely Smiling (Review)
By Patrick Brassell
BroadwayWorld.com, Dec. 1, 2014
Director/choreographer Dan Murphy chose his cast well and let them loose on this material, and they did the best they could with it…Amy Jo Halliday deserves special praise…Read more.
Couple who met on the stage get married and appear in seventh show together
By Barbara Sherman
Regal Courier, Nov. 26, 2014
Megan Carver and Ben Farmer, who just got married Sept. 20, met on the stage and got engaged on the stage, so it's no surprise to find them performing together for the seventh time in the upcoming Broadway Rose production of "A Christmas Survival Guide"…Read more.
Read the press release: Broadway Rose Presents a Tongue-In-Cheek Holiday Revue – 10/20/14 (PDF)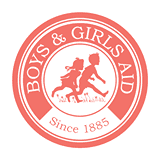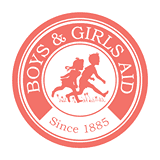 Broadway Rose Theatre Company is honored to partner with Boys and Girls Aid to help local kids in need through the Safe Place for Homeless and Runaway Youth warming center, the only warming center for youth in Washington County. At the warming center, homeless and runaway youth can find protection from the dangerous winter elements as they receive shelter, support, meals, clothing, hygiene supplies, and cold weather items such as gloves, hats, and hand warmers.
To help local young people in need, simply bring your unwrapped gift of any of the following items to any performance of A Christmas Survival Guide. There will be collection bins in the lobby. Thank you!
hats (new)
gloves (new)
disposable hand warmers
warm socks (new)
rain ponchos (new)
granola bars or similar packaged snack food
adult Tri-Met tickets
bottled water
Boys & Girls Aid seeks safety and support for children in need through lifelong connections. The agency was founded in 1885. Learn more at www.boysandgirlsaid.org