Broadway Rose's mission is to create unparalleled musical theatre experiences that invigorate audiences and enrich our communities. 
A LETTER FROM THE FOUNDERS
Dear friends,
It has never been a more thrilling time for Broadway Rose! Faced with challenges like hosting a full season of artistically creative musical theatre at the New Stage, and launching an ambitious building expansion campaign, we entered the 2019 season where "Wishes Come True" with energy and enthusiasm.
Between sold out shows, talented new staff, and a smashing start to our building campaign, our wishes are most certainly coming true. And we know that it is the generosity and support of our family of donors that truly make our success possible. In fact, 40% of our overall budget comes in the form of donations from supportive folks like you, who share our excitement and pride over all that we have achieved. We have big dreams and our vision knows no bounds.
As we prepare to carry our tremendous momentum into the 2020 season, we ask that you please support this season of "Boundless Vision" with a year-end gift so that we may continue to wow audiences, serve our community, and grow together.
By donating to our annual fundraising efforts, you are preserving your place in Broadway Rose's legacy. We take the stewardship of your gifts very seriously, and we look forward to the continued success your gift will make possible. Thank you for your belief in our vision and our dreams.
Without your help, Broadway Rose could not have grown from the small summer stock theatre company we were in 1992, into the thriving professional theatre and community gathering place we are today. We need you, and we are so very grateful for your support.
Wishing you a happy holiday season and a new year of joy and celebration in 2020,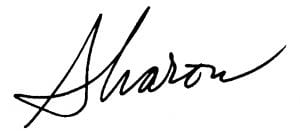 Sharon Maroney
Producing Artistic Director



Dan Murphy
Managing Director