August 2 – 19
Jump into a colorful world of underground dice-slinging, glitzy showgirls, and high-stakes romance in one of America's most enduring musical comedies. In mythical 1950s New York City, career gambler Sky Masterson makes the bet of a lifetime to win the heart of "Save-A-Soul" missionary Sarah Brown while long-suffering nightclub star Adelaide laments foot-dragging beau Nathan Detroit's 14-year failure to tie the knot. Big, brassy, and timelessly exuberant, Guys and Dolls is rich with beloved show tunes ("Sit Down, You're Rockin' The Boat," "If I Were A Bell," "Luck Be A Lady") and old-fashioned Broadway fun.
A Musical Fable of Broadway Based on a Story and Characters of DAMON RUNYON
Music and Lyrics by FRANK LOESSER • Book by ABE BURROWS
Run time is approximately 2 hours and 40 minutes, including one 20-minute intermission.
Performances held at Deb Fennell Auditorium 9000 SW Durham Rd., Tigard, OR

Show Sponsor


[masterslider id="23″]
[masterslider id="24″]
Show Dates
Thursday, August 2, 7:30 PM 
PREVIEW

Friday, August 3, 7:30 PM 
OPENING NIGHT

Saturday, August 4, 2:00 PM
–

SOLD OUT
Saturday, August 4, 7:30 PM
Sunday, August 5, 2:00 PM—
Limited Availability
Thursday, August 9, 7:30 PM—SOLD OUT
Friday, August 10, 7:30 PM
Saturday, August 11, 2:00 PM—Post-show talk back*—Limited Availability
Saturday, August 11 7:30 PM
Sunday, August 12, 2:00 PM—Limited Availability

Thursday, August 16, 7:30 PM—SOLD OUT
Friday, August 17, 7:30 PM—SOLD OUT
Saturday, August 18, 2:00 PM– Audio description available—Limited Availability
Saturday, August 18, 7:30 PM—Limited Availability
Sunday, August 19, 2:00 PM—SOLD OUT
*Talk-backs are free and open to the public. They begin immediately following the first Saturday matinee performance of the mainstage production, and are held in the theater. You do not have to attend the Broadway Rose production in order to attend the talk-back.
Creative
Directed by Sharon Maroney
Music Direction by Jeffrey Childs
Choreography by Maria Tucker
Set Design by The Music and Theatre Co.
Light Design by David Castaneda
Prop Design by Emily Wilken
Costume Design by Ryan J. Moller with Maine State Music Theatre Costume Rentals
Wardrobe Supervisor I Brynne Oster-Bainnson
Wardrobe Supervisor II  Carol Babilon
Sound Design by Brian Moen
Wig Design by Jane Holmes
Musicians
Jefferey Childs 
Piano/Conductor

Mieke Bruggeman-Smith 
Reeds

Bryant Byers
Trombone

Alicia Charlton
Reeds

Levis Dragulin
Trumpet

Marc Grafe
Reeds

Hannah Hillebrand
Cello

Alistair Kok
Violin

Bill Norris-York
Percussion

Wendy Peebles
French Horn

Amy Roesler
Bass

Mary Rowell
Violin

Logan Thane Brown
Trumpet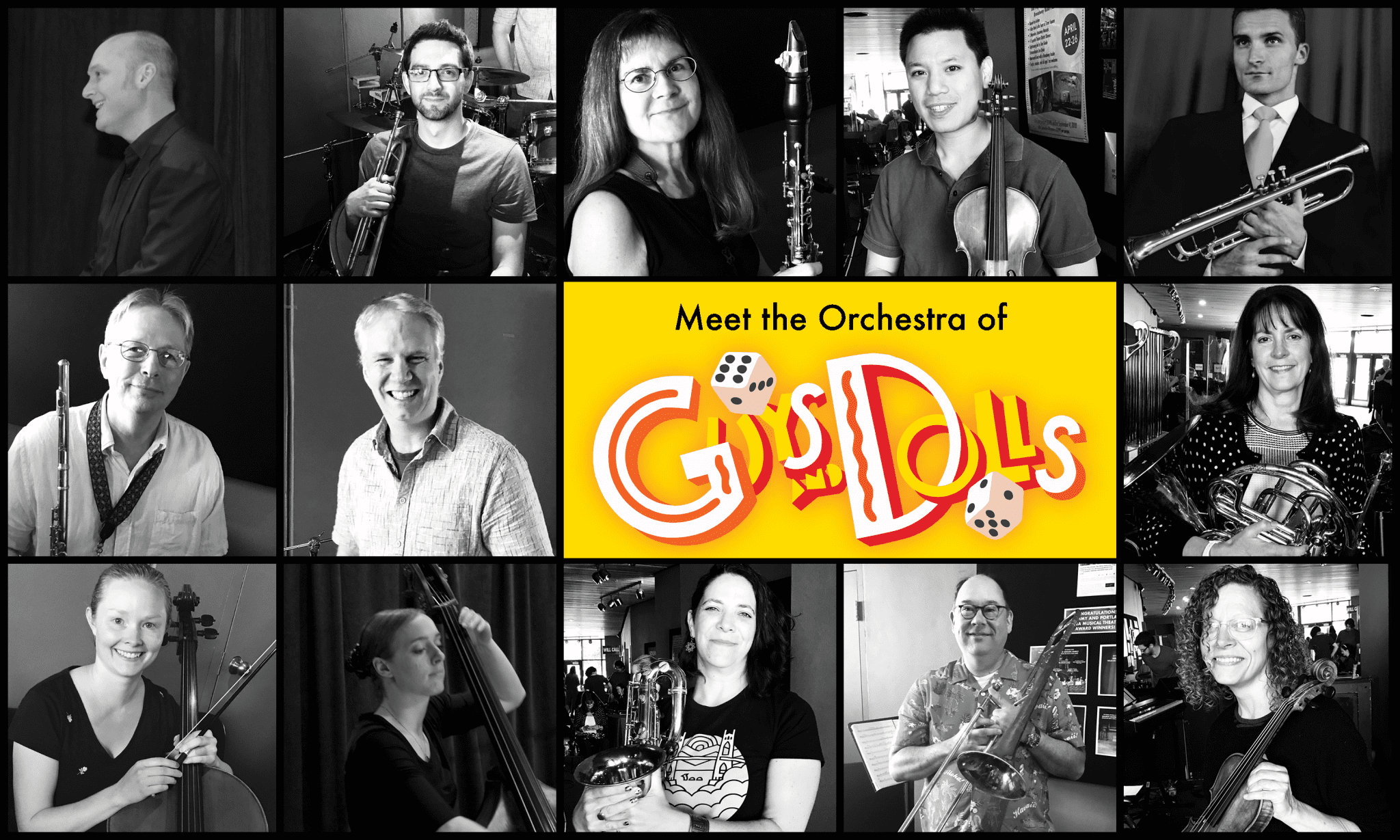 News, Reviews, and Buzz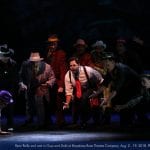 BWW Review: Broadway Rose Extends Its Winning Streak With GUYS AND DOLLS
by Krista Garver
BroadwayWorld.com, Aug. 14, 2018
I've written on a couple of occasions that every show I see at Broadway Rose is better than the last. GUYS AND DOLLS continues that trend and hits a new high… Read more.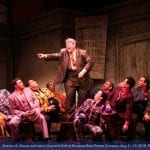 Guys and Dolls @ Broadway Rose
by Kristopher Haines
The Crippled Critic, Aug. 12, 2018
This particular production's most impressive element is the sheer size of the cast. It makes for some real "showstoppers."... Read more.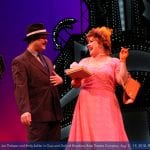 Saints and sinners toss the dice
by Bob Hicks
Oregon ArtsWatch, Aug. 8, 2018
…old pros [Emily] Sahler as Miss Adelaide and Joe Thiessen as Nathan Detroit are a fine match, both comically and vocally, knowing how to sell characters who are larger than life without letting them sprawl all over the pavement… Read more.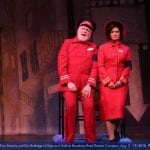 Luck is on your side at Broadway Rose
by Lee Williams
The Oregonian/OregonLive, Aug. 7, 2018
The leads are all aces… With great affection, Broadway Rose restores this mid-20th century musical masterpiece capturing the vigor and vice of Big Apple saints, sinners and in-betweeners… Read more.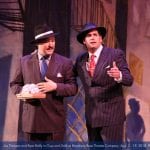 Guys and Dolls
by Tina Arth
Westside Theatre Reviews, Aug. 7, 2018
The powerhouse vocal ensemble work is rivaled by Maria Tucker's equally energetic choreography… The result is a colorful, energetic tour de force of the best of musical theatre… Read more.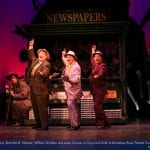 Guys and Dolls—more irresistible fun!
by Judy Nedry
Judynedry.com, Aug. 7, 2018
Guys and Dolls is a delightfully dated musical that transports the audience to a different time and attitude for New York City. Cast and music are excellent, and there are laughs galore… Read more.