August 2 – 19
Jump into a colorful world of underground dice-slinging, glitzy showgirls, and high-stakes romance in one of America's most enduring musical comedies. In mythical 1950s New York City, career gambler Sky Masterson makes the bet of a lifetime to win the heart of "Save-A-Soul" missionary Sarah Brown while long-suffering nightclub star Adelaide laments foot-dragging beau Nathan Detroit's 14-year failure to tie the knot. Big, brassy, and timelessly exuberant, Guys and Dolls is rich with beloved show tunes ("Sit Down, You're Rockin' The Boat," "If I Were A Bell," "Luck Be A Lady") and old-fashioned Broadway fun.
2018 Season Content Advisories
A Musical Fable of Broadway Based on a Story and Characters of DAMON RUNYON
Music and Lyrics by FRANK LOESSER • Book by ABE BURROWS
Run time is approximately 2 hours and 40 minutes, including one 20-minute intermission.
Performances held at Deb Fennell Auditorium 9000 SW Durham Rd., Tigard, OR

Show Sponsor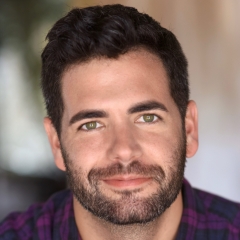 Ryan Reilly as Sky Masterson 


Ryan made his Broadway Rose debut last season in Your Holiday Hit Parade and performed in the national tour of Irving Berlin's White Christmas. His New York City credits include: Within the Law at Metropolitan Playhouse and The Short Fall and Woyzeck at Toy Box Theatre Company. Regional highlights include: Beast in Beauty and the Beast at Alaska Center for the Performing Arts, Tom in The Glass Menagerie at Theatreworks in Colorado Springs, Cabaret at Music Theatre of Connecticut, The Boys From Syracuse and Mame at Drury Lane Chicago; A Christmas Carol, The Light in the Piazza, and Hairspray at Marriott Theatre Chicago, and It's A Wonderful Life: The Radio Play at Alhambra Theatre in Florida. Up next: You can catch Ryan in the upcoming TV series Sorry for Your Loss starring Elizabeth Olsen.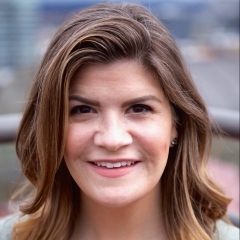 Dru Rutledge as Sarah Brown
Dru is so happy to call the beautiful Northwest her home since graduating with her Master's degree in opera performance and moving to Portland in 2009. Since moving to Portland, Dru has performed regularly with Portland Opera, Broadway Rose, Lakewood Theatre Company, Mock's Crest, Portland Gay Men's Chorus, Portland Center Stage, BodyVox, and the Oregon Symphony (on the Distant Worlds Tour.) Dru is also a proud Drammy winner for her portrayal of Amalia in She Loves Me. Being back for her sixth show at Broadway Rose as Sarah Brown is only made better by getting to spend the summer with the entire, AMAZING Broadway Rose family! Feel free to visit drurutledge.com for more on Dru.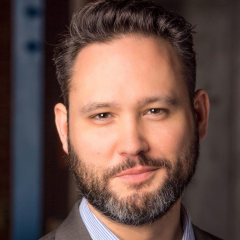 Joe Theissen as Nathan Detroit
Joe is excited and honored to be back on the Broadway Rose stage! In addition to his many roles here at Broadway Rose, Joe has worked with Lakewood Theatre Company, Pixie Dust Productions, Oregon Children's Theatre, and the Portland Parks Theatre Program, as well as many area schools. Joe's recent acting credits include the narrator in Broadway Rose's regional premiere of Fly By Night (2017 Drammy Award,) George in Pixie Dust Production's mounting of Billy Elliot, and Gomez Addams in The Addams Family at Broadway Rose. Other recent appearances include Junie B. Jones (Dad/Mr. Scary/Gladys Gutzman) at Oregon Children's Theatre, Man of La Mancha (Pedro) at Lakewood Theatre Company, Beauty and the Beast (Cogsworth) at Pixie Dust Productions, Heathers: The Musical with Staged!/triangle productions!, and La Cage Aux Folles (Zaza/Albert) at Pixie Dust Productions. Joe has been a soloist with the Trinity Consort and a studio vocalist with Pink Martini and OCP Recordings. Joe holds a B.A. in music theory & composition from Linfield College, and a M.A. in teaching theatre & English from Concordia University.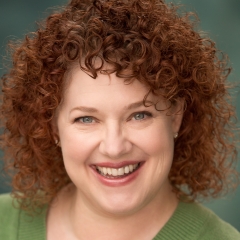 Emily Sahler as Adelaide
Emily is over the moon to play Miss Adelaide! Previous Broadway Rose roles include Jenny in Company, Domina in A Funny Thing Happened on the Way to the Forum, Mrs. Meers in Thoroughly Modern Millie (Drammy finalist,) Doatsey May in The Best Little Whorehouse in Texas, Mrs. Tottendale in The Drowsy Chaperone (Drammy, Best Production), and Barbara in The Bikinis (PAMTA, Best Ensemble.) Other favorites include Liza #3 in Liza! Liza! Liza! at triangle productions!; Connie in Jack Goes Boating, Sister Lidwina in Gracie and the Atom, and Bette in The Marriage of Bette and Boo at Artists Repertory Theatre; Rose in Gypsy, Jack's Mother in Into the Woods (Drammy, Best Production), and Doreen in Tartuffe at Lakewood Theatre Company; the Caterpillar in Alice & Wonderland, a Rock Opera, and Ms. Frizzle in The Magic School Bus Live! at Oregon Children's Theatre. Television credits: The Librarians, Grimm, Portlandia, and Leverage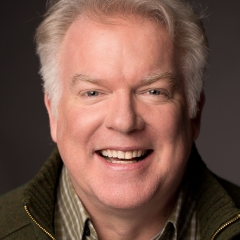 Dan Murphy as Arvide Abernathy
Dan is the founding managing director of Broadway Rose Theatre Company and occasionally trots the boards both here and around town. He has performed locally for The Musical Theatre Company, Pixie Dust Productions, Magdelyn Theatre, Well Arts Institute, Oregon Children's Theatre, Stumptown Stages, and Lakewood Theatre Company. Audiences may recognize him from Broadway Rose's productions of The Drowsy Chaperone as Man in Chair, Hairspray as Edna Turnblad, My Fair Lady as Alfred P. Doolittle, A Funny Thing Happened on the Way to the Forum as Pseudolus, and most recently in Gypsy as Herbie. Originally from New York, Dan has appeared in over 60 movies, television shows and commercials and, although most of his best work has wound up on the editing room floor, he has the pay stubs to prove it.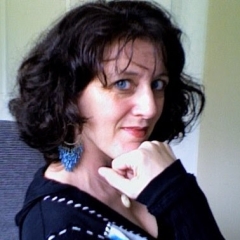 Margo Schembre as General Cartwright
Margo has been seen in Portland in Tomfoolery with Public Playhouse, Little Women (Aunt March), Ruddygore (Dame Hannah) and H.M.S. Pinafore (Buttercup) with Mock's Crest, and The Sound of Music and The Music Man with Broadway Rose. Elsewhere, she has played Mad Margaret in Ruddygore, Dinah in Trouble in Tahiti, Mother Abbess in The Sound of Music, Agnes in I Do! I Do!, Aldonza in Man of La Mancha, Actress in Enter the Guardsman, Baker's Wife in Into the Woods, and Diana Devereaux in Of Thee I Sing, for which she received a Bay Area Theatre Critics Circle award nomination alongside Bebe Neuworth!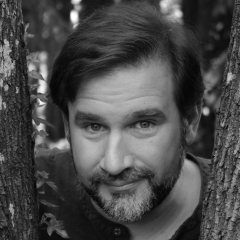 Mike Dederian at Lt. Brannigan
Mike has appeared at Broadway Rose as Senex in A Funny Thing Happened on the Way to the Forum, Inspector Jarvis in Whodunit... The Musical, and as Doolittle's pal Jamie in My Fair Lady. He has also appeared locally in South Pacific (Emile) and Curtains (Oscar) with Lakewood Theatre Company, H.M.S. Pinafore (Dick Deadeye) with Mock's Crest, and The Tempest (Prospero) and Henry IV pt. 1 (Douglas) with Portland Actors Ensemble. In the San Francisco area, his roles included The Actor in Enter the Guardsman, Robin Oakapple in Ruddygore, Dexter in High Society, Zach in A Chorus Line, Arthur in Camelot, and Tateh in Ragtime—for which he won the regional Shellie Award. Mike is a graduate of Harvey Mudd College and an internationally produced playwright (one play, two countries, it counts.)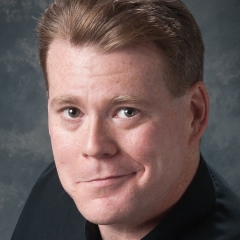 Brandon B. Weaver as Nicely-Nicely Johnson
Brandon is an Oregon native whose first exposure to the joy of stage performance came in the mid-eighties when he played the fox in a Missoula Children's Theater Company production of Pinocchio. He has performed most recently as Jud in Oklahoma! at Theater in the Grove where he also performed in Chicago, The Full Monty, and God of Carnage. Other local credits include The Foreigner at Hillsboro Artists' Regional Theatre and South Pacific and 1776 at Lakewood Theatre Company. Brandon has previously been seen at Broadway Rose in Cinderella and as anvil salesman Charlie Cowell in The Music Man, and he always wears a jolly red suit to the Broadway Rose Theatre Guild's Santa Sing-Along. In 2017 Brandon became a member of Jester Educational Theater to help bring the experience of musical theatre to Portland's Title One schools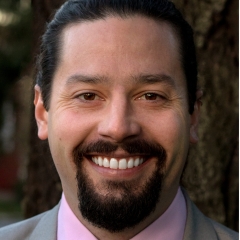 Jesse Cromer as Benny Southstreet
Jesse is thrilled to make his Broadway Rose debut! A graduate of the Manhattan School of Music, Jesse has appeared as Apollo in Apollo e Dafne by Handel, Curly in Oklahoma!, Dick McGann in Street Scene, and Hot Guy in The Awesome 80s Prom. In 2013, Jesse toured the east coast with hip-hop super-group Deltron 3030, culminating in a performance on the Late Show with David Letterman. Since returning to Portland four years ago, he has built a thriving voice studio, and is the choir director at Cherry Park United Methodist Church.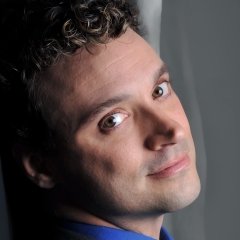 Clyde Berry as Angie the Ox
Clyde makes his Portland debut in Guys and Dolls. Recent regional roles include Froggy in The Foreigner for Enlightened Theatrics; Ernst in Cabaret, multiple roles in Almost Maine, and Patsy in Spamalot for Pentacle Theatre. He recently moved here from Texas where he directed award-winning productions of The Drowsy Chaperone, Annie Get Your Gun, and Boeing, Boeing. Passionate about creating original pieces, he has collaborated with artists including Stephen Schwartz, Lake Simons, and Charlie David. Clyde has taught theatre in high schools and colleges in multiple states as well as England. He is most proud of his students who have gone on to earn their living in the performing and technical arts industries. He holds degrees from Longwood College, Old Dominion University, and Texas Woman's University.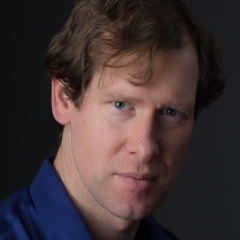 Ethan LaFrance as Big Jule
Ethan was born and raised in Tillamook, Oregon, and holds a bachelor's degree in theatre arts from Portland State University. A former ballet dancer, Ethan performed as a soloist with Ballet New England and has made guest appearances with Columbia City Ballet, New Orleans Opera, Ballet Rogue, Portland Opera, and Washington State Ballet. Stage credits include Bobby in Cabaret, Hazel in Pipe Dream, Police Sergeant in Pirates of Penzance, Spider in Jekyll & Hyde: The Musical, Mr. Darcy in Pride and Prejudice, Nugget in Equus, Todd in Unnecessary Farce, Ziggy in Young Frankenstein: The Musical, Yvan in Art, and Flute/Thisby in A Midsummer Night's Dream.
Jim Peerenboom as Liver Lips Louie
Jim is excited to return to Broadway Rose, where you may have seen him in The Best Little Whorehouse in Texas and My Fair Lady. Most recently Jim performed in the Anonymous Theatre production of Urinetown and is a frequent performer with the Portland Gay Men's Chorus. Jim is also the theatre director at Lincoln High School in Portland, where he has been an advocate for the importance of the arts in students' lives for more than 20 years.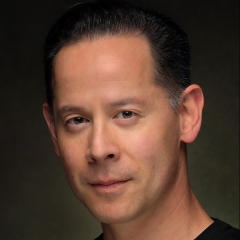 Richard Cohn-Lee as Harry the Horse
Rich grew up in New York and New Jersey where he received a degree in chemistry from Princeton so making his Broadway Rose debut in Guys and Dolls feels like a bit of a homecoming. Previous roles include Captain Webb in A Woman in Washington's Army at Lakewood Theatre Company, Charlie Cowell in The Music Man at Clackamas Repertory Theatre, and Rooster in Annie at Beaverton Civic Theatre. By day he is an attorney working with schools and colleges.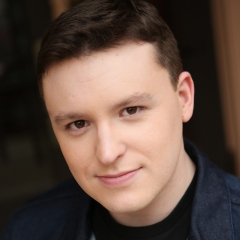 William Shindler as Rusty
William was most recently seen in Billy Elliott with Pixie Dust Productions. Regional credits include Vinnie DiRuzzio in Lucky Stiff at Broadway Rose, Book of Merman at triangle productions!, and Charles Thompson in 1776 at Lakewood Theatre Company.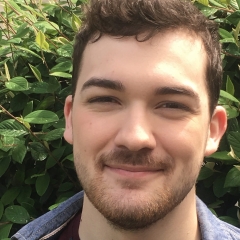 Nicholas Hulscher as Calvin
Nicholas is thrilled to be debuting at Broadway Rose Theatre Company. As of June, Nicholas has completed his junior year at Western Oregon University, where he is working on his B.F.A. in acting. Most recently, Nicholas worked with Jessica Wallenfels on a devised piece that was presented at Western Oregon University. Other roles include Boyd Middleton in Book of Days, Sir Harry in Once Upon a Mattress, and Melvin P. Thorpe in The Best Little Whorehouse in Texas.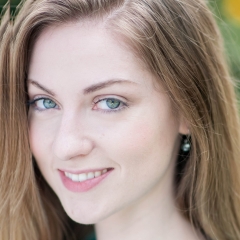 Malia Tippets as Martha
Malia is thrilled to be returning to Broadway Rose! Holding a degree in theatre performance from Marymount Manhattan College, she spent her college years performing in New York and went on to tour the nation in the mega-musical Evita as Eva Peron. Returning to New York, she was featured in the "Town Hall: Rising Stars of Broadway" concert. She spent two years in Japan, performing as Elphaba in the Universal Studios production of Wicked, before returning to Portland. Favorite Portland credits include Carrie: The Musical (Carrie White), Fly By Night (Daphne) and Heathers: The Musical (Veronica Sawyer).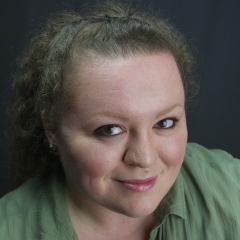 Rani Lightle as Agatha
Rani is excited to return to Broadway Rose Theater Company in Guys and Dolls! Other favorite roles include Annie Chapman in Ripper at Broadway Rose, Enid Hoopes in Legally Blonde at Pixie Dust Productions, and Cookie Cusack in Rumors at Lakewood Theatre Company. Recently, Rani co-produced and performed in the third season of Potty Talk, a web-based sketch comedy series from women who break the rules. When not performing, Rani can usually be found relaxing on her front porch listening to music with her fat cat Charlie or causing general mischief in the greater Portland area.
Andrés Peraza (Ensemble)
Andrés is a Portland native and a graduate of Arts and Communication Magnet Academy in Beaverton, where he discovered his love for dance. He continued his studies at Cornish College of the Arts in Seattle and at New York University's Tisch School of the Arts under the direction of Seán Curran. Additional training includes Nashville Ballet, San Francisco Conservatory of Dance, and Hubbard Street Dance Chicago. Andrés is currently a freelance artist performing and working in Portland. He has worked with BodyVox and Éowyn Emerald & Dancers last season and is currently working with Shaun Keylock Company.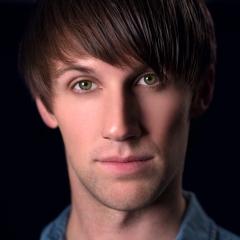 Brian Nelson (Ensemble)
Brian is thrilled to be joining the Broadway Rose family. Originally from Tridell, Utah, Brian graduated from the University of Utah with a B.F.A. in ballet (Most Outstanding Senior) and a minor in modern dance. Brian has performed with BodyVox, Tuacahn, Salt 2, The Municipal Ballet Company, Now-ID, Utah Shakespeare Festival, Pioneer Theater Company, and Utah Festival Opera.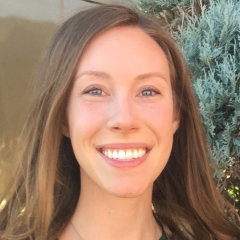 Claire Zavislan (Ensemble)
Claire made her Broadway Rose debut dancing as Dream Laurie in Oklahoma! She holds a Bachelor of Fine Arts from the University of Arizona School of Dance and has danced as a company member with Cocodaco Dance Project in Chicago, and Ormao Dance Company in Colorado Springs. She appeared in productions of The King and I with Opera Theater of the Rockies, Guys and Dolls with UCCS Theaterworks, and Cabaret at the Fine Arts Center of Colorado Springs. Claire is also a yoga instructor and an avid hiking enthusiast. In 2016, she hiked 900 miles of the Pacific Crest Trail. She is currently attending East West College of the Healing Arts working toward her massage therapy license.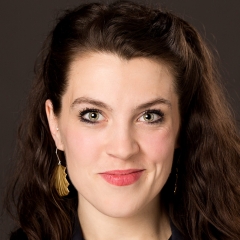 Clara-Liss Hillier (Ensemble)
Clara-Liis is a graduate of Reed College. She is thrilled to return to Broadway Rose after performing in Gypsy! She has been seen in Peter Pan and The Wizard of Oz at Northwest Children's Theater, The Caucasian Chalk Circle at Shaking The Tree, Godspell at Lakewood Theater (Drammy Award: Supporting Actress), and in the world premiere of Carnivora as Woodwoman at Theatre Vertigo where she is a proud company member. When she's not on stage, Clara-Liis works for Portland Center Stage at The Armory as their education & community programs associate and teaches dance and theatre for Northwest Children's Theater and Riverdale High School.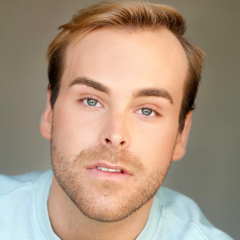 Colton Steele (Ensemble)
Colton is thrilled to be making his Broadway Rose debut in Guys and Dolls. Previous credits include Edna in Hairspray, Selsdon in Noises Off, Hortensio in Kiss Me Kate, Richard in A New Brain, and Clyde in The Witches of Eastwick. He has also performed in various cabarets, commercials, and industrials for companies such as Bratz, Prom Peru, STARZ, Meitu, Little Caesar's, and Fox Sports. Recently, Colton returned from a six-month contract performing aboard the Norwegian Gem in Swing! The Musical, where he was the male dance captain as well as part of the featured West Coast Swing couple. Colton is originally from Denver, Colorado but moved to New York City after graduating from Western Michigan University, with a B.F.A. in musical theatre performance. Social media: @coltonsteele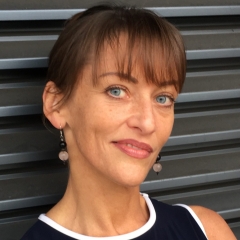 Deanna Olsen White (Ensemble)
Deanna is  thrilled to be returning to Broadway Rose, where she has appeared in Gypsy, A Funny Thing Happened on the Way to The Forum, Singing in the Rain, and Chicago. Her musical theater credits also include Cabaret, The Mystery of Edwin Drood, Forum, and Camelot, with Pioneer Theater Company in Salt Lake City, Utah. Deanna graduated with a B.F.A. (Ballet Emphasis) from the University of Utah, danced with IBT (International Ballet Theater) in Philadelphia, PA, and Tatarstan State Ballet in Kazan, Tatarstan, Russia. She currently teaches dance classes at Sultanov Russian Ballet Academy, Element Dance Studio, and NW Dance Project.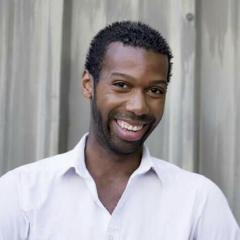 Jeff George (Ensemble/Dance Captain)
Jeff trained with Ballet Arts of Minnesota and Broadway Dance Center in New York. He performed on the East Coast Tour of Sesame Street Live and then moved on to travel the world for the next six years performing on various Royal Caribbean and Norwegian Cruise Line ships. Jeff now lives in Portland and has taught at a number of studios in the city including Artists Repertory Theater, BodyVox, Northwest Academy, Multnomah Athletic Club, Reed College, and Sultanov Ballet Academy. Jeff has had the opportunity to dance with many Portland companies, such as BodyVox, Polaris, Dancing People, SubRosa, Broadway Rose, Lakewood Theatre Company, Stumptown Theatre, Artists Repertory Theatre, Pixie Dust Productions, and Do Jump, where he got to join the company on Broadway. Jeff is a current company member at BodyVox and excited for the season to come.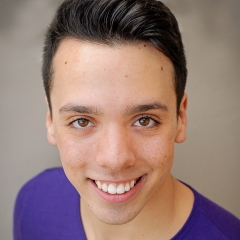 Kayden Oliver (Ensemble)
Kayden is thrilled to be returning to the Broadway Rose stage! Recent credits include The Addams Family at Broadway Rose Theatre Company, Newsies at Village Theatre, Bye Bye Birdie at SecondStory Repertory, Beauty and the Beast at Temple Theatre, and many more. Follow him on his theatrical adventures on Instagram: @kaydenoliver and online at www.kaydenoliver.com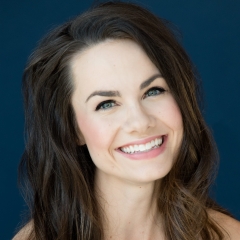 Kelly Sina (Ensemble)
Kelly is so blessed to be returning to her Broadway Rose family after performing here last summer as Louise in Gypsy (PAMTA, Outstanding Actress.) She was most recently seen in Cabaret as Sally Bowles at Lakewood Theatre Company as well as a stepsister in Northwest Children's Theatre's original production of Cinderella. Favorite credits include Martha Jefferson in 1776 at Lakewood, Marian in The Music Man at Clackamas Repertory Theatre, and Maria in The Sound of Music and Cinderella in Rodgers and Hammerstein's Cinderella at Derby Dinner Playhouse. Other regional credits: Carrie: the Musical at Stumptown Stages, Annie at Fireside Dinner Theatre, and The Producers at Skylight Music Theatre.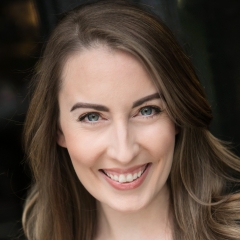 Krista Monaghan (Ensemble)
Krista is a graduate of the B.F.A. Musical Theatre program at Central Washington University. Krista was most recently seen in The Addams Family with Broadway Rose Theatre Company. She has also previously performed with Lakewood Theatre Company, Leavenworth Summer Theatre, Stumptown Stages, and Central Theatre Ensemble. Krista would like to thank her loving husband and family for all of their support and encouragement.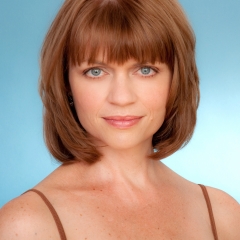 Laura Hiszczynskyj (Ensemble)
Laura is excited to be back at Broadway Rose Theatre Company! Previous Broadway Rose roles include Rag in Pinocchio and Vibrata in A Funny Thing Happened on the Way to the Forum. Laura was recently seen in Lakewood Theatre Company's production of Sister Act. She holds a B.F.A. in ballet from Texas Christian University and an M.F.A. in dance from the University of Oregon. Laura has performed at the Kennedy Center (Washington DC), the Joyce SoHo (New York), and on the National Tours of Sesame Street Live and SwingDance America. She has choreographed over 50 full-length musicals and teaches dance at the Bridgetown Conservatory of Musical Theatre.
Show Dates
Thursday, August 2, 7:30 PM 
PREVIEW

Friday, August 3, 7:30 PM 
OPENING NIGHT

Saturday, August 4, 2:00 PM
–

SOLD OUT
Saturday, August 4, 7:30 PM
Sunday, August 5, 2:00 PM—
Limited Availability
Thursday, August 9, 7:30 PM—SOLD OUT
Friday, August 10, 7:30 PM
Saturday, August 11, 2:00 PM—Post-show talk back*—Limited Availability
Saturday, August 11 7:30 PM
Sunday, August 12, 2:00 PM—Limited Availability

Thursday, August 16, 7:30 PM—SOLD OUT
Friday, August 17, 7:30 PM—SOLD OUT
Saturday, August 18, 2:00 PM– Audio description available—Limited Availability
Saturday, August 18, 7:30 PM—Limited Availability
Sunday, August 19, 2:00 PM—SOLD OUT
*Talk-backs are free and open to the public. They begin immediately following the first Saturday matinee performance of the mainstage production, and are held in the theater. You do not have to attend the Broadway Rose production in order to attend the talk-back.
Creative
Directed by Sharon Maroney
Music Direction by Jeffrey Childs
Choreography by Maria Tucker
Set Design by The Music and Theatre Co.
Light Design by David Castaneda
Prop Design by Emily Wilken
Costume Design by Ryan J. Moller with Maine State Music Theatre Costume Rentals
Wardrobe Supervisor I Brynne Oster-Bainnson
Wardrobe Supervisor II  Carol Babilon
Sound Design by Brian Moen
Wig Design by Jane Holmes
Musicians
Jefferey Childs 
Piano/Conductor

Mieke Bruggeman-Smith 
Reeds

Bryant Byers
Trombone

Alicia Charlton
Reeds

Levis Dragulin
Trumpet

Marc Grafe
Reeds

Hannah Hillebrand
Cello

Alistair Kok
Violin

Bill Norris-York
Percussion

Wendy Peebles
French Horn

Amy Roesler
Bass

Mary Rowell
Violin

Logan Thane Brown
Trumpet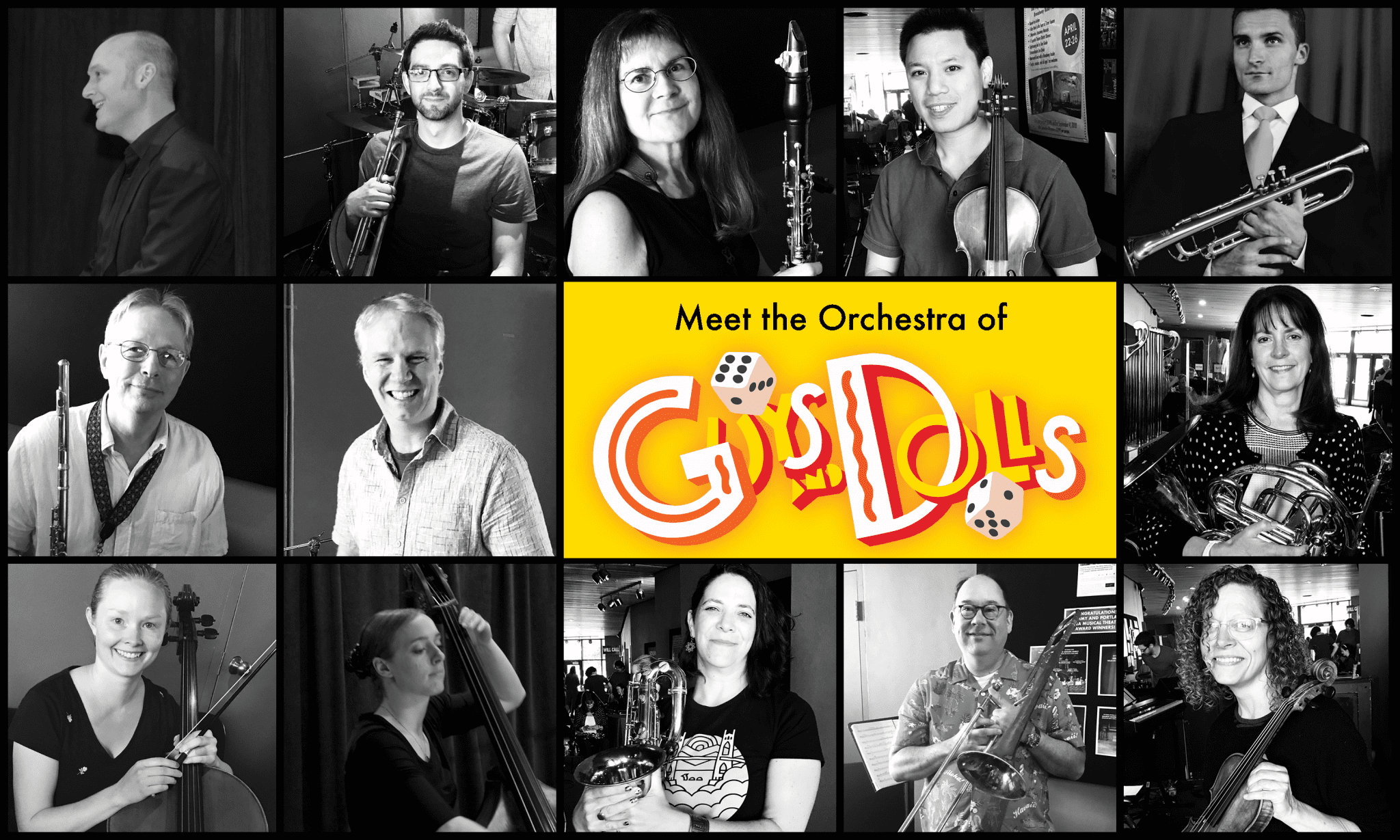 News, Reviews, and Buzz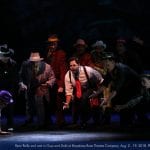 BWW Review: Broadway Rose Extends Its Winning Streak With GUYS AND DOLLS
by Krista Garver
BroadwayWorld.com, Aug. 14, 2018
I've written on a couple of occasions that every show I see at Broadway Rose is better than the last. GUYS AND DOLLS continues that trend and hits a new high… Read more.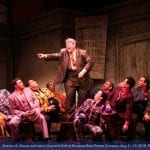 Guys and Dolls @ Broadway Rose
by Kristopher Haines
The Crippled Critic, Aug. 12, 2018
This particular production's most impressive element is the sheer size of the cast. It makes for some real "showstoppers."... Read more.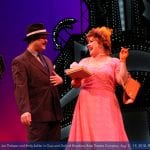 Saints and sinners toss the dice
by Bob Hicks
Oregon ArtsWatch, Aug. 8, 2018
…old pros [Emily] Sahler as Miss Adelaide and Joe Thiessen as Nathan Detroit are a fine match, both comically and vocally, knowing how to sell characters who are larger than life without letting them sprawl all over the pavement… Read more.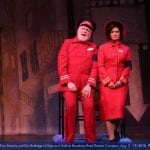 Luck is on your side at Broadway Rose
by Lee Williams
The Oregonian/OregonLive, Aug. 7, 2018
The leads are all aces… With great affection, Broadway Rose restores this mid-20th century musical masterpiece capturing the vigor and vice of Big Apple saints, sinners and in-betweeners… Read more.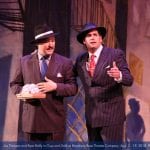 Guys and Dolls
by Tina Arth
Westside Theatre Reviews, Aug. 7, 2018
The powerhouse vocal ensemble work is rivaled by Maria Tucker's equally energetic choreography… The result is a colorful, energetic tour de force of the best of musical theatre… Read more.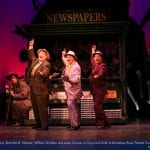 Guys and Dolls—more irresistible fun!
by Judy Nedry
Judynedry.com, Aug. 7, 2018
Guys and Dolls is a delightfully dated musical that transports the audience to a different time and attitude for New York City. Cast and music are excellent, and there are laughs galore… Read more.