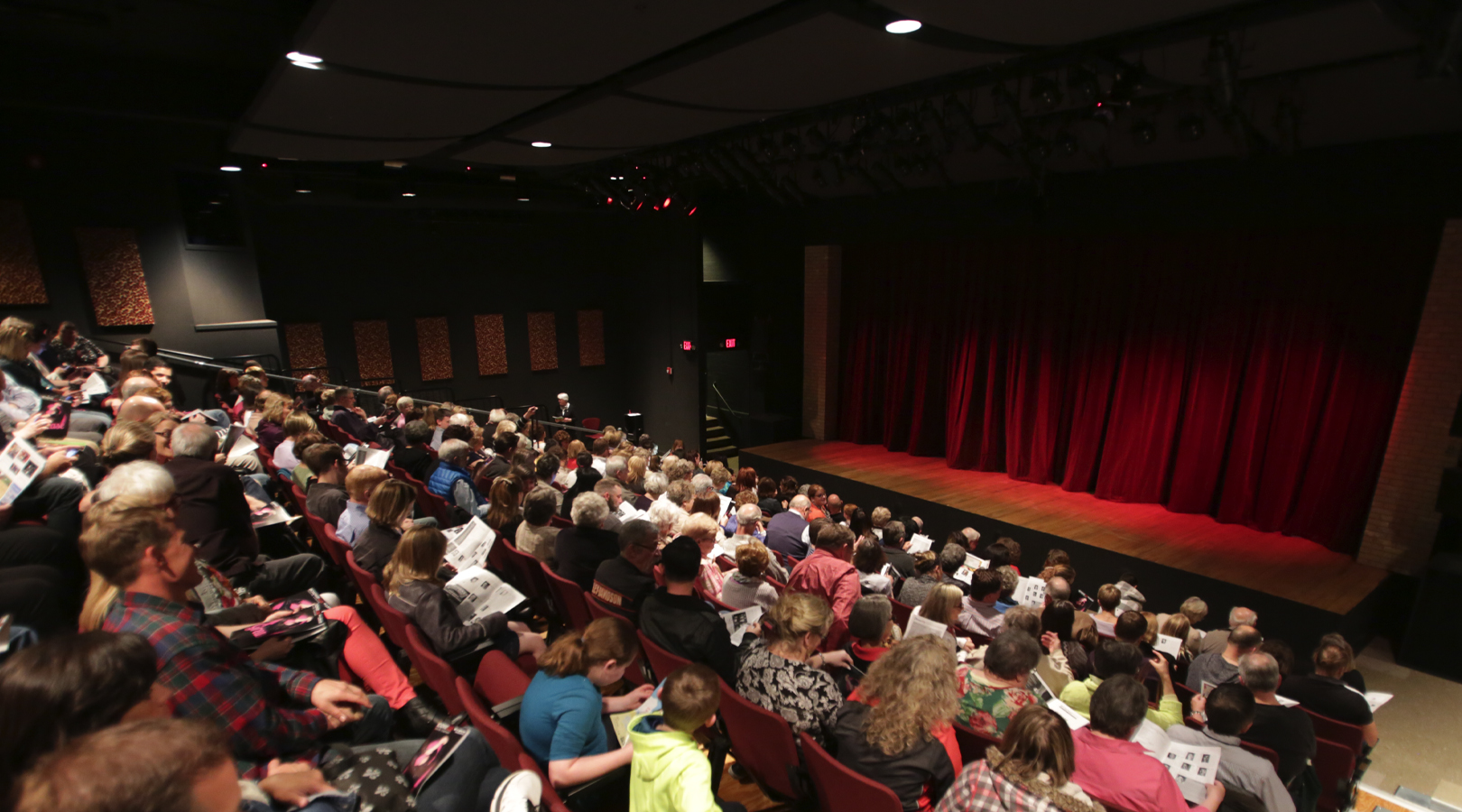 Donor Spotlight
PAUL & JUDY MILLER
Regards from Broadway Rose
Fall 2023
Paul and Judy Miller met as students in the library at George Fox University in 1965. Judy was in her freshman year and Paul was a senior. Paul asked Judy on a date, and a year and a month later, they were married.
In 1969, just two and a half years after their wedding, Paul was drafted. He was stationed in Vietnam for five months when American troops were withdrawn on March 29 of 1973, and Paul took the second to last plane out of Vietnam. "Paul was stationed in Saigon at the big U.S. Air Force base there," said Judy. "All of the soldiers left on the base went to the terminal. They were heavily guarded and a bunch of them were handed rifles, because they didn't know what was going to happen." Paul made it to Thailand, where he spent an additional four months in the service, then returned home having spent a total of nine months overseas. "I got out of the service as fast as I could after I got back," Paul said.
After Paul's return, he and Judy bought a dry cleaning business in downtown Tigard at what is now Main Street Tigard Cleaners. Paul had run the base laundry in Vietnam, and he was able to put that experience to use. The Millers served as landlords of the premises for 47 years, only selling the building recently. In the meantime, Paul found work in various capacities, while Judy went back to school, received her doctorate in psychology, and became a psychologist, serving in the field for 20 years before she retired.
Paul met Dan Murphy at the Rotary Club of Tigard in the '90s. "He wanted to start a theatre company here," remembered Paul. But the couple did not attend their first Broadway Rose production until 2008 when they caught a performance of Dames at Sea at the Deb Fennell Auditorium. "We loved the show," said Judy. "It was so well done ­– great music, great dancing." Not long after, Paul and Judy became season subscribers. "We've been to shows in Lake Oswego, we've been to shows in downtown Portland – none of them are as attractive as this theater," said Paul. Judy agreed, adding, "We know when we come to a show, it's gonna be good. We're going to have fun; we're going to have a good time." The couple has also made a point of introducing new patrons to the theatre, purchasing four tickets for each show so that they can bring guests. "We brought our new minister to The 25th Annual Putnam County Spelling Bee. He was new to Tigard, and we brought him, saying, 'If you're going to live in Tigard, you got to learn about Broadway Rose.' He had a great time," said Paul and Judy.
The Millers have been involved in the Rotary Club of Tigard for many years, and two years ago the Rotary Club and Broadway Rose began hosting a joint fundraiser. "Broadway Rose doesn't have to do this, but it's something Dan has offered," said Judy, and Paul added, "Dan's involved in a lot of things in the community. He's well known. He's been first citizen of Tigard. He not only supports Tigard schools, he also supports Tualatin schools."
In 2008, the Millers began donating to the theatre. When asked why they contribute their funds to Broadway Rose, the couple explained, "A lot is due to Dan and Sharon. Dan has done a lot to get his name out there, and he's done a lot for the youth. It's also because of the quality of the theatre. It's very professional." The stability of Broadway Rose as a theatre and a business has also been one of the reasons the Millers decided to share their support. "Dan thinks of this as a business," said Paul and Judy. "For all but the first three years it's been in the black every year and that's phenomenal for a theatre."
In addition to supporting the theatre as season subscribers and donors, the Millers have joined the Broadway Rose annual New York City trip on Broadway, attended galas, enjoyed backstage experiences, and checked out a rehearsal or two.
We would like to thank Paul and Judy for their loyal patronage and generous donations to Broadway Rose. With the support of patrons like the Millers, Broadway Rose has been pleased to offer professional musical theatre for over 32 years now! As we look forward to opening our 33rd season shortly, we are so grateful to the patrons who have helped make it all possible.