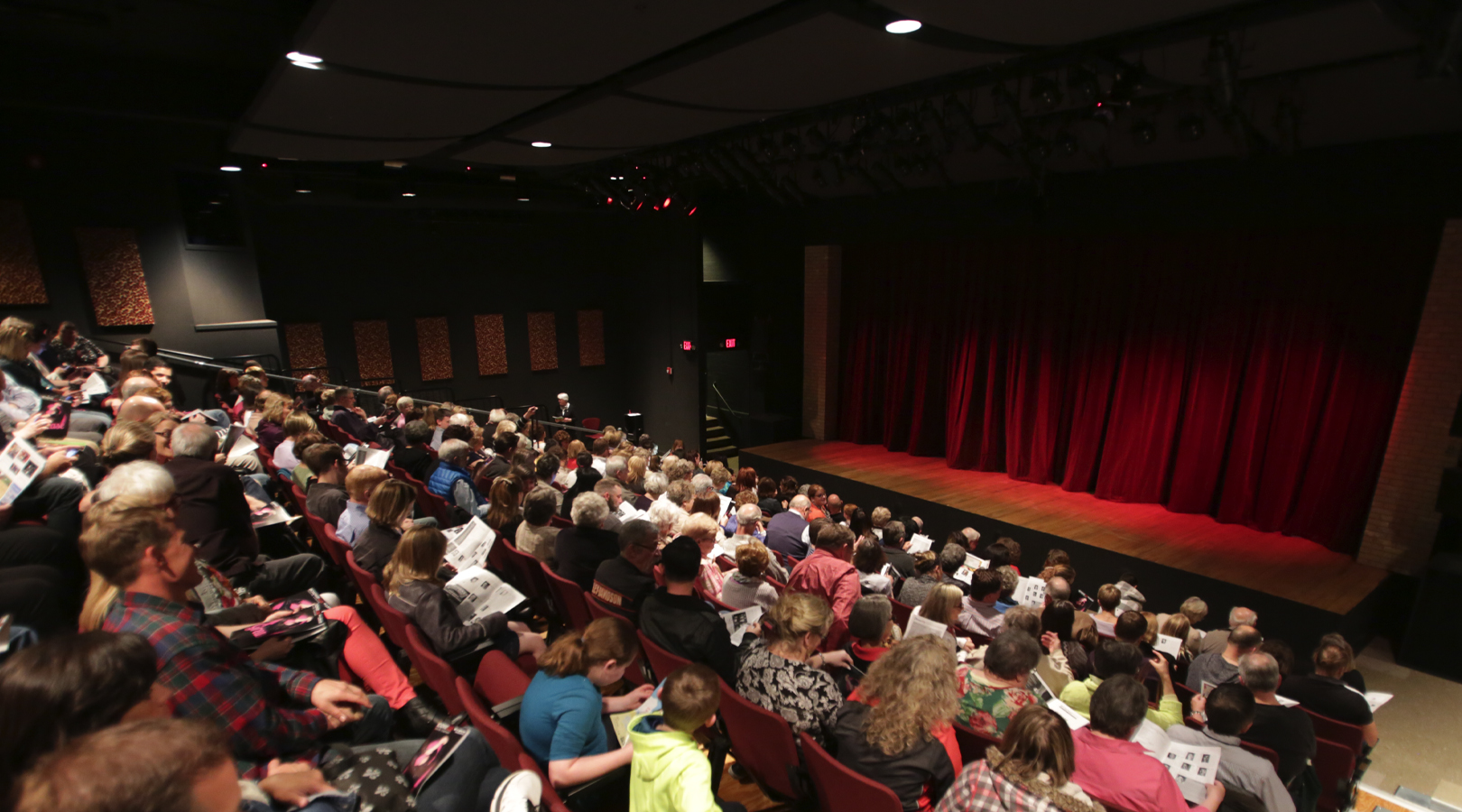 Meet the Staff
MEREDITH GORDON, EXECUTIVE DIRECTOR
Regards from Broadway Rose
Fall 2023
Meredith Gordon joined the Broadway Rose team as executive director in October 2023. After crossing paths professionally with Broadway Rose many times over the years, Meredith now looks forward to bringing her love of musical theatre and her prodigious nonprofit experience to bear in supporting the theatre's continuing development and serving Broadway Rose patrons, donors, and staff. 
Meredith first auditioned for a Broadway Rose production in 2002 at the age of 19, while enjoying a summer off in the midst of studying for a Bachelor of Arts in musical theatre at the University of Northern Colorado. 
"I auditioned for The Will Rogers Follies; I didn't get cast in that, but I got cast in Jack and the Beanstalk, the children's production. I played Jack," said Meredith. "I think the sweetest part of it was that Sharon and Dan remembered me. I ran into them in the lobby of the Keller Auditorium after I auditioned for them, and Sharon stopped me – she remembered me, and she started asking me all these questions. The fact that she was able to connect those dots out of context was very impressive."
Meredith then spent a few summers pursuing theatre in other parts of the country. She moved to New York after graduation and spent a year there before moving back home to put down roots. After Meredith returned to Portland, she began working at SMART Reading, while also renewing her acquaintance with Broadway Rose. She was cast in the 2007 Broadway Rose production of Cole and the 2008 production of Les Misérables as Fantine.
Meredith worked with SMART Reading for a total of six years in various capacities, starting out as an administrative assistant and later joining their development team. SMART is an organization devoted to supporting early literacy by making books more accessible and providing volunteer reading support.
"SMART invested in me," said Meredith. "They really helped me find my way when I was this kid with a bachelor's degree in musical theatre and no technical skills."   
While at SMART, Meredith helped found the SMART Reading Associate Board for emerging professionals of all ages, with an initial goal of raising $10,000 a year. The SMART Reading Associate Board has grown since then and is now raising over $100,000 a year, while many of the initial participants have remained dedicated members for years. 
After working with SMART Reading, Meredith joined Boys & Girls Aid in a volunteer capacity, establishing the Board of Ambassadors, then went on to manage the $30 million Campaign for Opportunity committee for the Portland Community College Foundation. While returning to school to procure her Master of Business Administration, Meredith also helped to establish The FLIP Museum, a nonprofit organization working to establish a new children's museum after the Portland Children's Museum closed in 2021. She also returned to Boys & Girls Aid, as a staff member this time, serving first as Director of Development, then as Vice President of Advancement. Overall, Meredith has spent over 15 years working for nonprofits in various aspects. We at Broadway Rose are so happy to welcome Meredith to our team. 
"Broadway Rose has been a very big part of both my theatrical creative outlet and my growth as a professional from the very beginning, so it seems fitting that I'm here," said Meredith. "My husband told me, 'It's like coming home,' and it is. It just brings all these pieces together for me." 
As executive director of Broadway Rose Theatre, Meredith will be responsible for overseeing the administrative, financial, and operational aspects of the theatre company, ensuring its smooth functioning and growth. She will play a pivotal role in preserving financial stability and shaping the future of Broadway Rose while collaborating with Producing Artistic Director Sharon Maroney and Managing Director Dan Murphy on strategic planning and resource management to support the artistic endeavors of the theatre. Additionally, Meredith will cultivate relationships with donors, sponsors, and community partners, actively engaging in fundraising efforts and promoting the theatre's mission.  
When asked what her first step would be, Meredith responded, "What's most important for me right now is to really understand the lay of the land – where are the areas of growth, and where can we make structural and foundational improvements to ensure sustainability longterm? I want to honor the really beautiful work that Sharon and Dan have built their lives around and help usher the theatre into the next generation, into its next chapter." 
We hope that you will join us in welcoming Meredith to the Broadway Rose Theatre. "I am so excited to meet you all," said Meredith. "You can find me in the lobby. I look forward to being a familiar face."