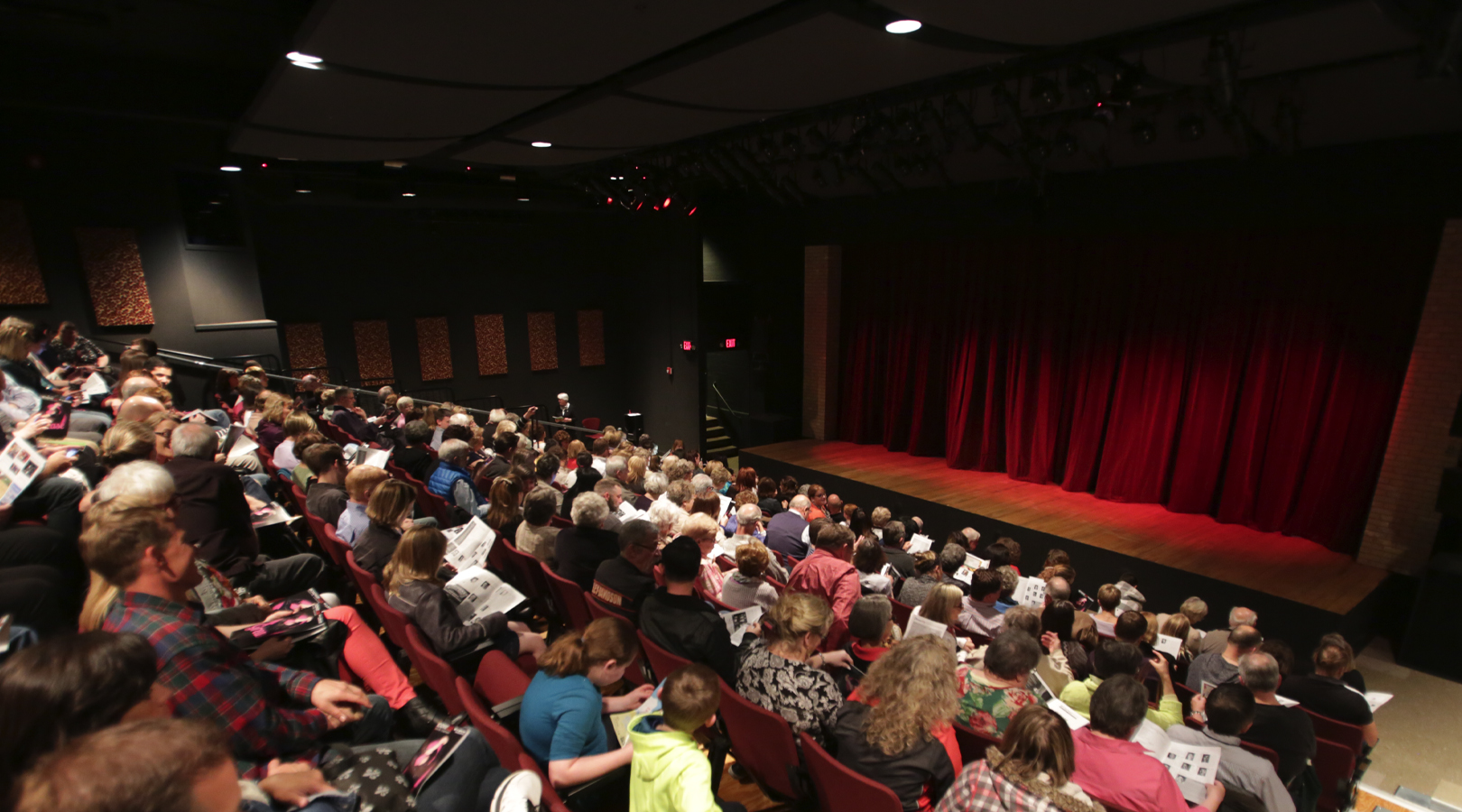 Featured Event
ONCE UPON A TIME GALA
Regards from Broadway Rose
Winter 2023
As the time for our annual fundraising fete fast approaches, Broadway Rose would like to reveal a little of the magic happening behind the scenes in preparation for our most enchanting event of the year, the Once Upon a Time gala.
"It's going to be incredibly immersive," said Holly Richards, Broadway Rose development manager.
Broadway Rose is partnering with the talented James Sharinghousen, whom you all know as Charlie Brown from this last summer's production of You're a Good Man, Charlie Brown. When not on stage, James is a designer with credits including the bewitching scenes at the Festival of Trees and the magnificent Christmas decor at Washington Square. "He is helping us take the storybook theme to heights we would never have imagined possible," Holly added. "From the moment you step in the door you are going to be transported to a different place."
Our Once Upon a Time gala offers each visitor entry into a magical woodland filled with nods to favorite childhood fairytales, topped off by a premiere performance of Happily Ever After, an original musical revue by Dan Murphy. Happily Ever After features songs from beloved shows and magical performances by Broadway Rose favorites Joe Theissen, Malia Tippets, Kimo Camat, and Blythe Woodland, with musical direction by Darcy White.
Attendees will also enjoy delicious hors d'oeuvres by Delilah's Catering paired with wine and fairytale-themed mocktails, while bidding on select experiences that include:
•  A walk-on role in Rodger + Hammerstein's magical Cinderella
•  A backstage pass to a performance of Joseph and the Amazing Technicolor Dreamcoat
•  A series of Director's Dinners featuring gourmet eats, including: an evening with Dan Murphy, the director and choreographer of Joseph and the Technicolor Dreamcoat, hosted at Neil Kelly's expansive new kitchen; a soiree aboard a scenic houseboat with Lyn Cramer, the director and choreographer of Rodger + Hammerstein's Cinderella; and a swinging cocktail party with special guest Eugene Hill, director and choreographer of Ain't Misbehavin'
Some additional experiences up for bid will include a magical princess party with character performers, a luxury tour through Oregon's celebrated wine country, courtside tickets to see the Blazers, and an ornate costume trunk, filled with especially commissioned exquisite children's costumes, complete with tickets to the Enchanted Forest!
We hope you'll join us March 18 for a fantastical evening in the forest with your friends at Broadway Rose. Visit the gala event page for more details.