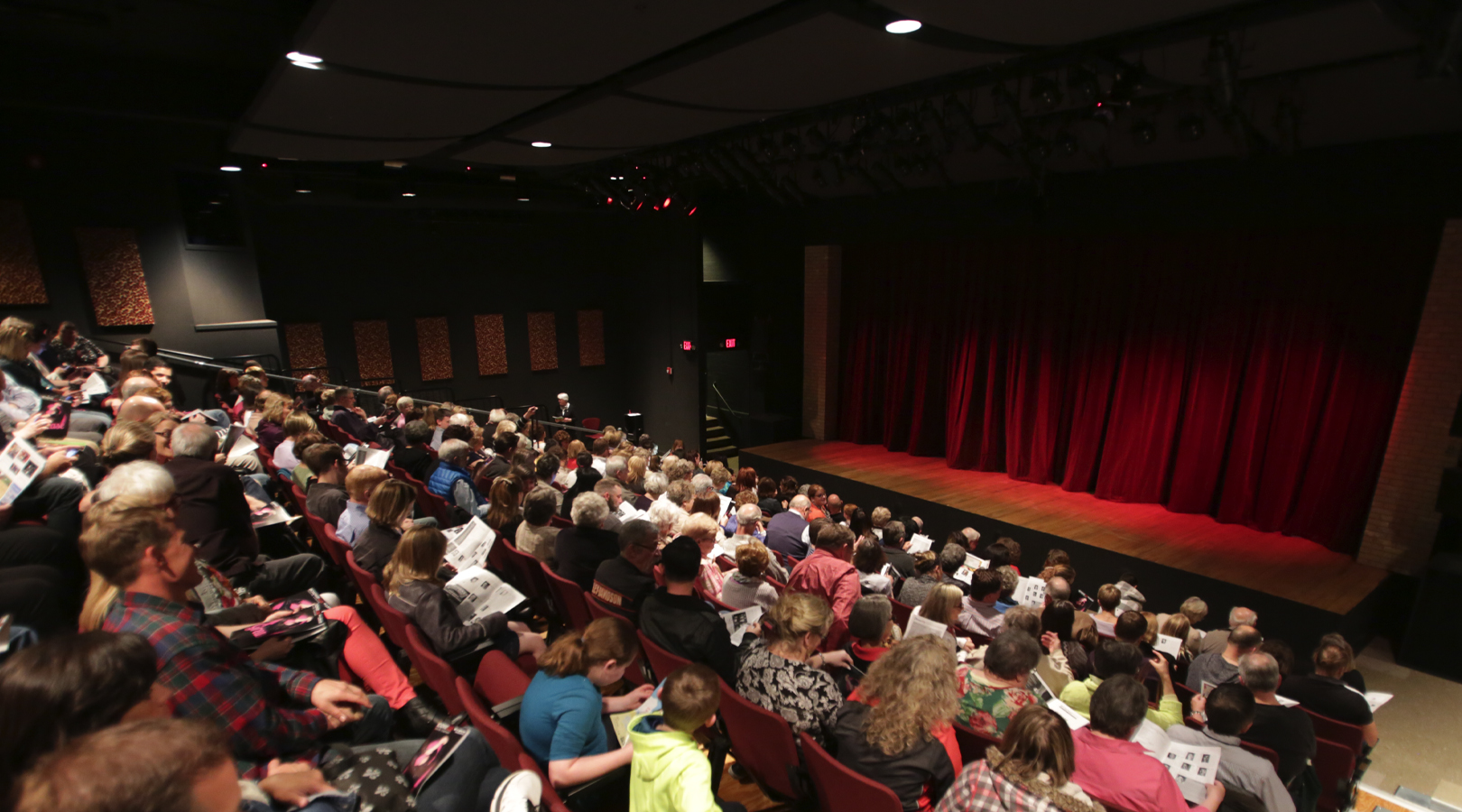 New Stage Theater. Photo by Craig Mitchelldyer.
New Stage Theater. Photo by Craig Mitchelldyer.
Regards from Broadway Rose
Winter 2023 Newsletter
Articles written by Dani Wright
Welcome to Regards from Broadway Rose, our new quarterly newsletter.
As we prepare to launch our 32nd season, we realize that we don't always have the opportunity to share a lot about what happens behind the scenes. This inaugural newsletter offers a look backstage, with stories about the incredible people who support Broadway Rose, as well as sneak peeks at some exciting programs and upcoming events.
We hope you'll grab a cup of coffee or a glass of wine, put your feet up, and enjoy reading a little bit more about what's happening at the theater.
Keep an eye out for our next issue this spring, and we'll see you in the lobby.
– Sharon Maroney and Dan Murphy
Meet the Staff
BROOKE LARSON, ACCESS MANAGER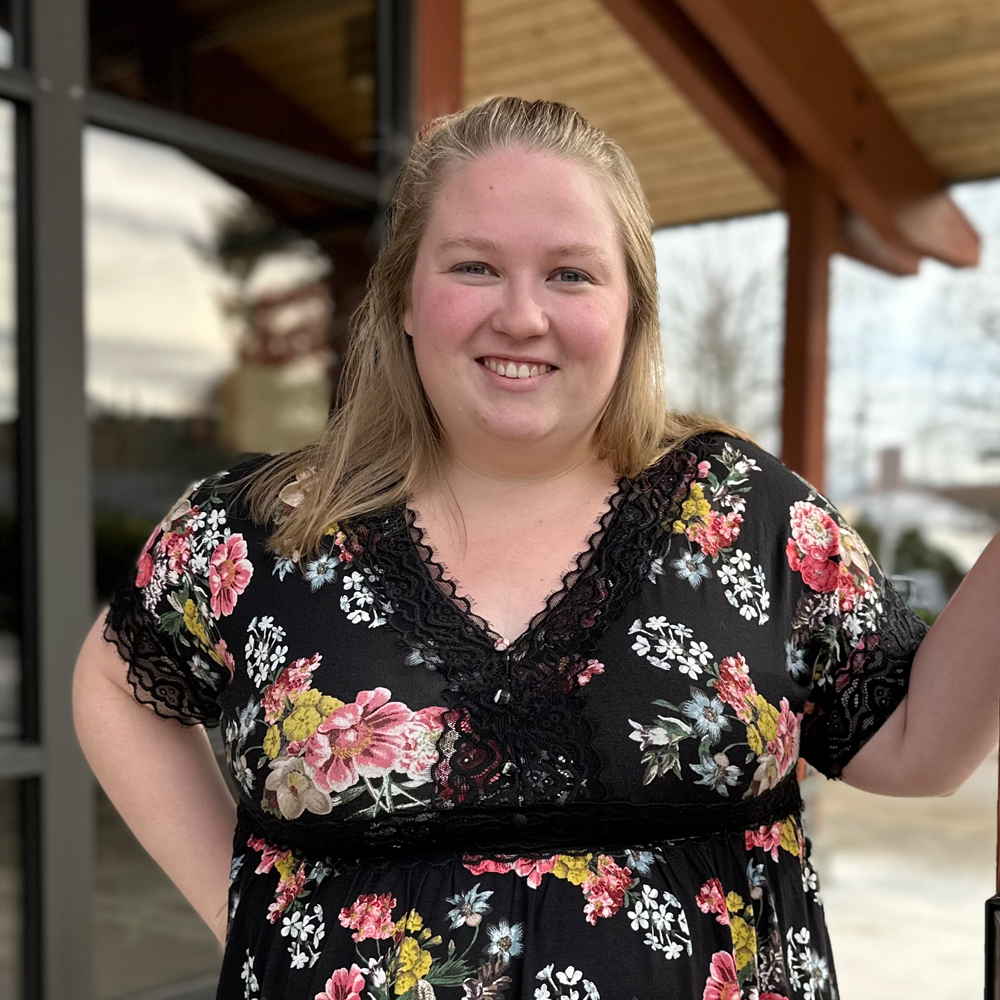 Brooke Larson, Access Manager and Box Office Associate at Broadway Rose.
Brooke Larson was hired as access manager at Broadway Rose in 2021. Her role involves research in ADA requirements and communication of accessibility options to patrons, as well as sharing patron needs with pertinent staff members. "We're not going to turn people away," Brooke said, noting that box office and front of house staff do everything possible to accommodate patron needs as they arise.
Like many here at Broadway Rose, Brooke benefits from an extensive background in drama and theatre. "I've been around theatre most of my life. I was in choir and drama in high school and I performed with the Singing Christmas Tree since I was in sixth grade," said Brooke, "So performing and theater has been in my life for a very long time."
Featured Event
COME SEE A CABARET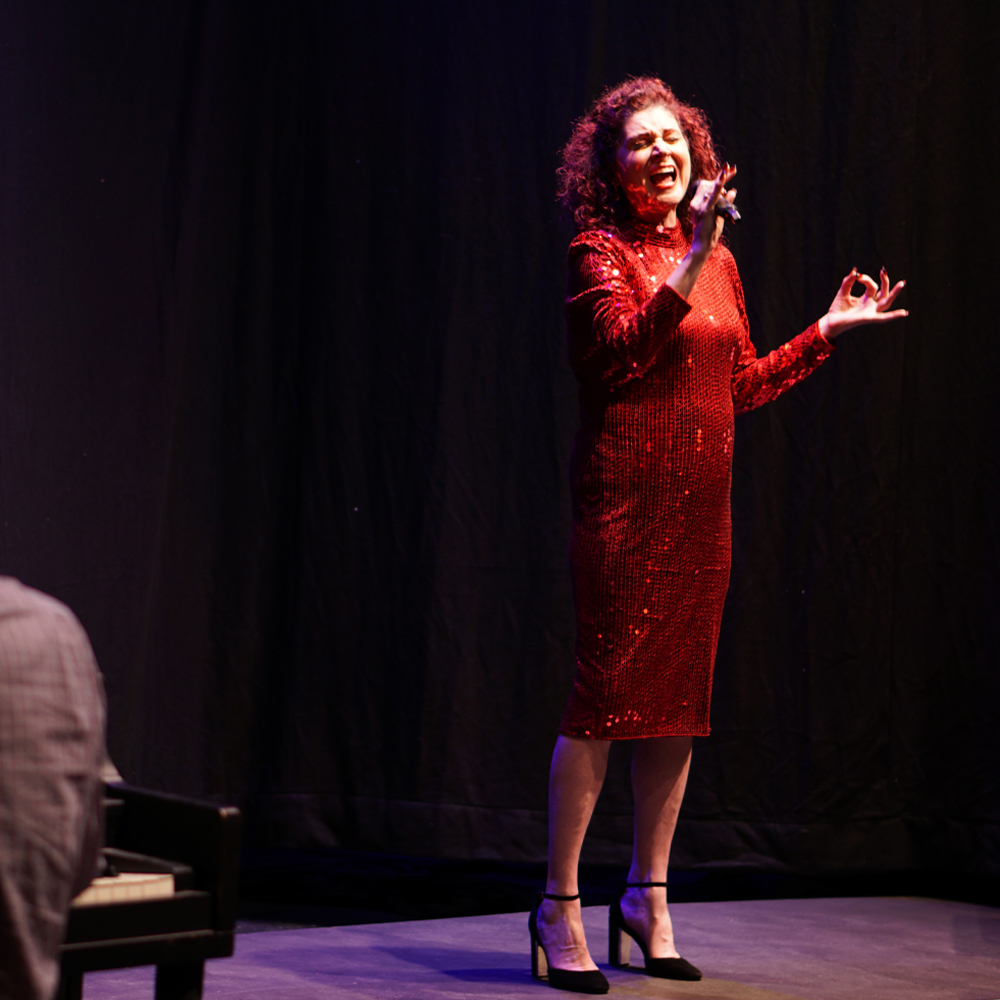 Lisamarie Harrison performing in our 2022 fall cabaret.
Broadway Rose is looking forward to hosting our Stupid Cupid Cabaret this February, the first of series of cabaret events available this year.
Among musical theatre experiences, cabarets are unique. These musical performances offer an intimate shared experience between artist and audience, where the shared enjoyment of music and humor creates a rapport. Performers are free to interpret their songs without the dictates of a character or script to decide style, and the audience is treated to a wide variety of material in one night.
Giving Back
THE FIFTH AVENUE THEATRE TOURING COMPANY RETURNS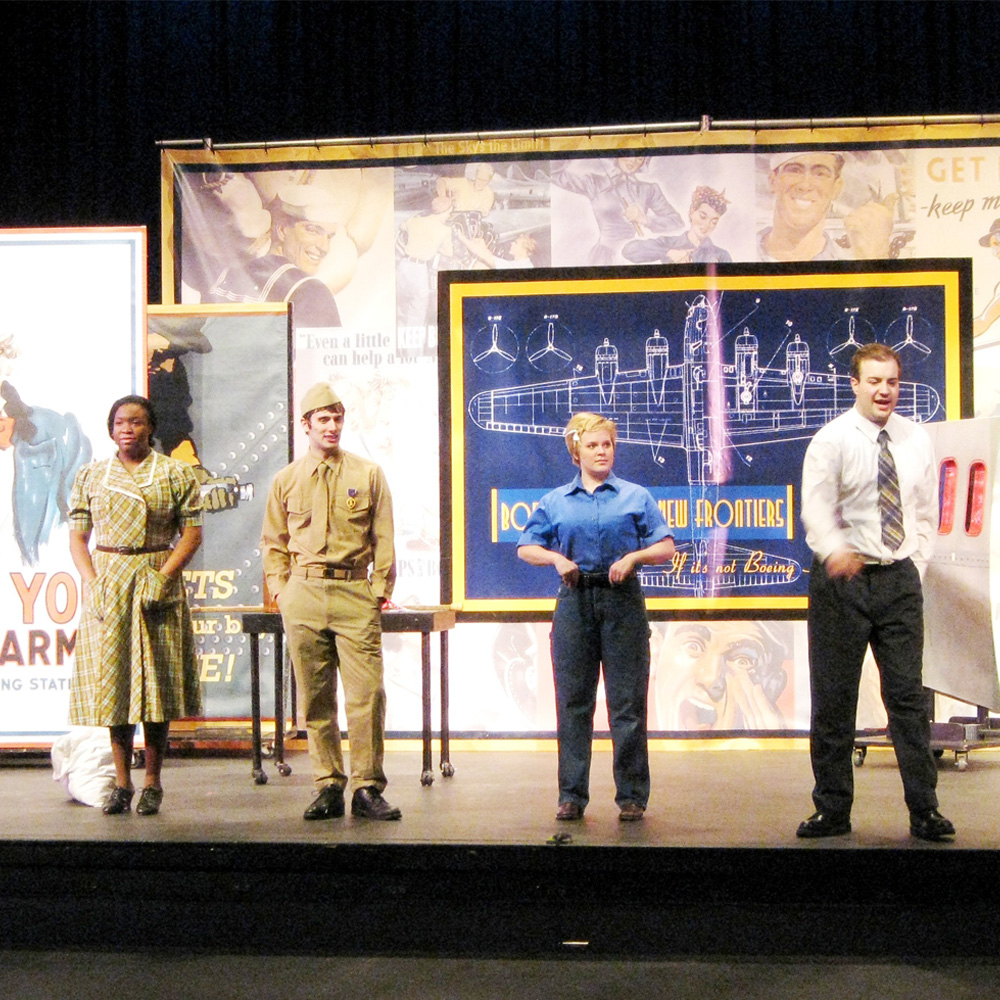 5th Avenue Theatre performers at the Broadway Rose New Stage.
Since 2004, Broadway Rose has raised funds and partnered with Seattle's Fifth Avenue Theatre to provide free musical theatre productions to children in the Tigard-Tualatin School District, including students from Title I schools. For some students, this event will be their first chance to experience live theatre.
Backstage Pass
INTERVIEW WITH AN INTERN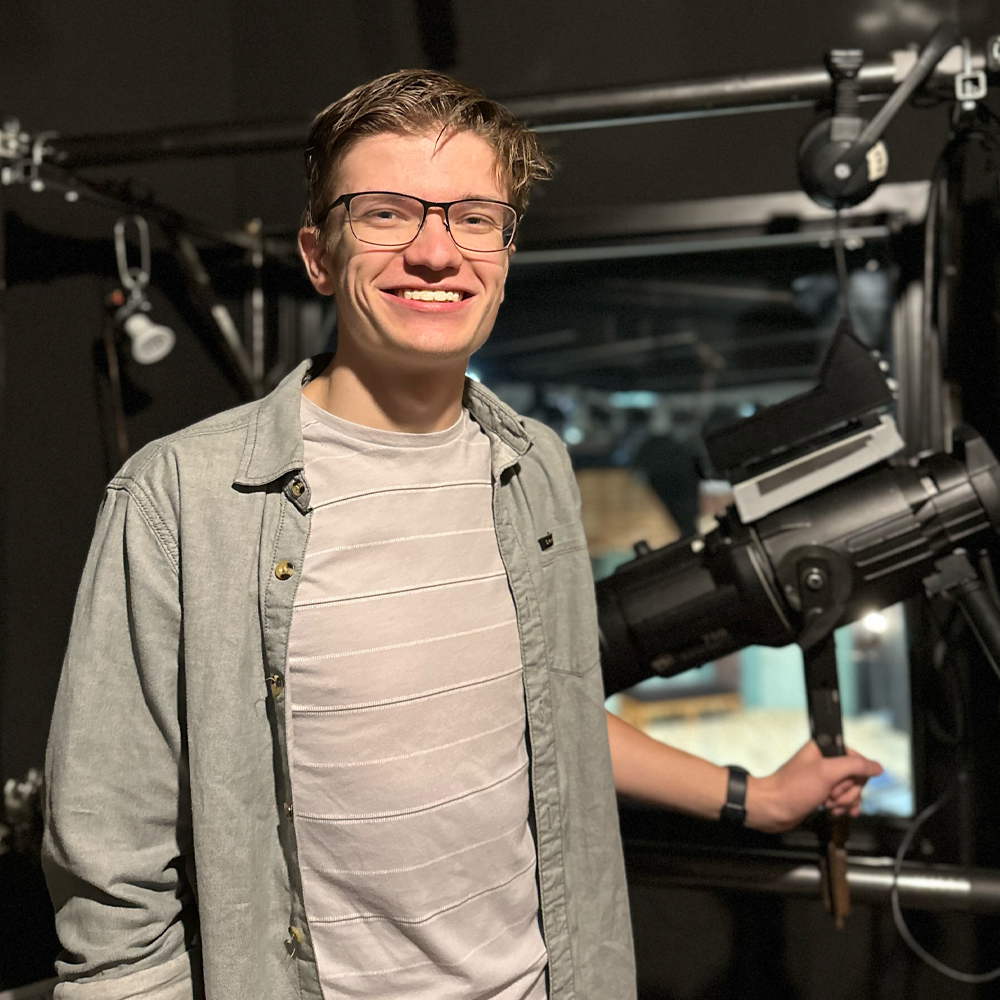 Nathan Thrasher, veteran intern at Broadway Rose.
Broadway Rose's technical internship program for high school and college students offers students a fantastic chance to learn theatre skills on the job. The theater has provided a technical internship program for students since the organization's inception in 1992. These paid internships feature a variety of roles, including assistant stage manager, deckhand, spotlight operator, electrician, carpenter, lighting and props design, and costume prep and construction, to name a few!
Broadway Rose will have up to 93 intern positions available this year. The number of interns assigned to a show ranges widely, with larger productions like Rodger + Hammerstein's Cinderella requiring 23 interns, while Ain't Misbehavin', a much smaller production, will only list 6 interns.
Featured Event
ONCE UPON A TIME GALA
As the time for our annual fundraising fete fast approaches, Broadway Rose would like to reveal a little of the magic happening behind the scenes in preparation for our most enchanting event of the year, the Once Upon a Time gala.
"It's going to be incredibly immersive," said Holly Richards, Broadway Rose development manager.
Donor Spotlight
THE INCOMPARABLE BONNIE CONGER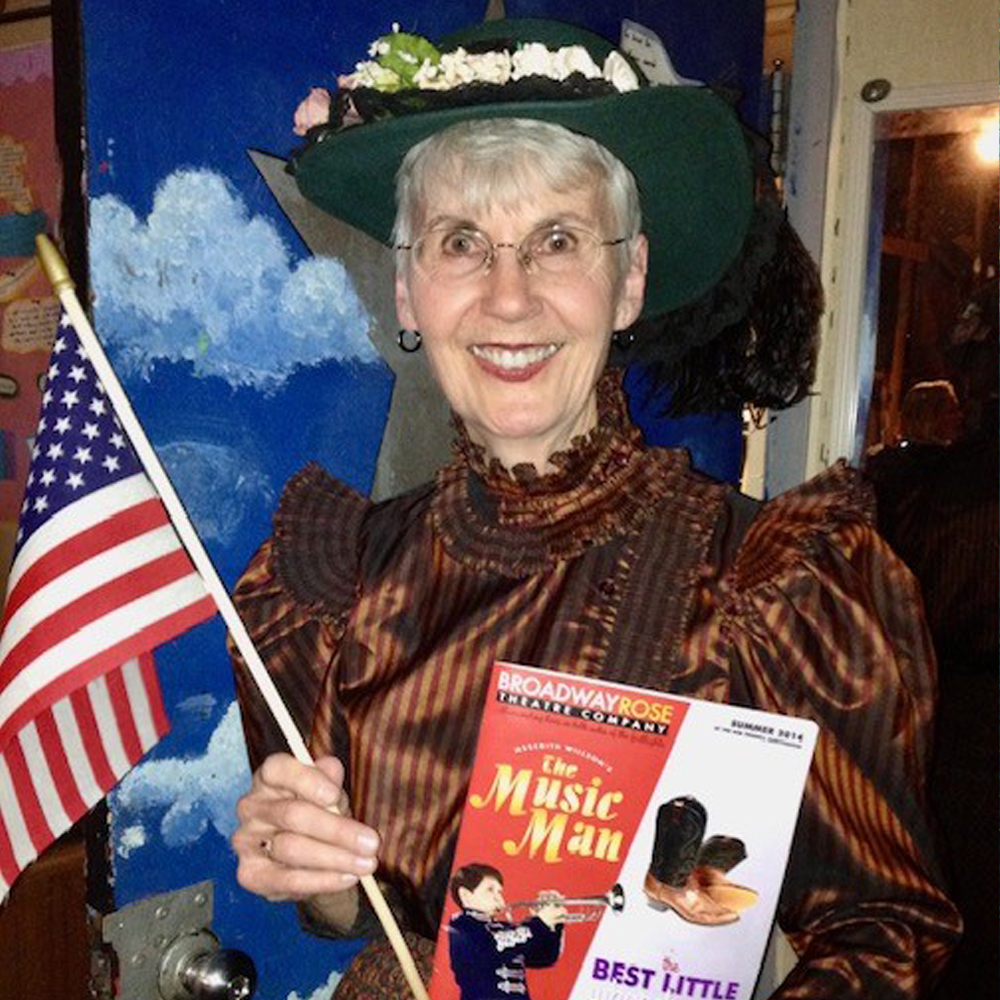 Bonnie in costume for The Music Man.
Bonnie Conger has been part of the Broadway Rose family for 20 years. Her staunch support of and generous donations to Broadway Rose have funded multiple projects over the years.
Bonnie first visited Broadway Rose with her husband Jon in 2003 for a production of How to Succeed in Business Without Really Trying. Appreciation for live theatre was something Bonnie and Jon shared, and it wasn't long before they became season ticket holders in 2007.
Volunteer Tribute
JUANITA MUNTZ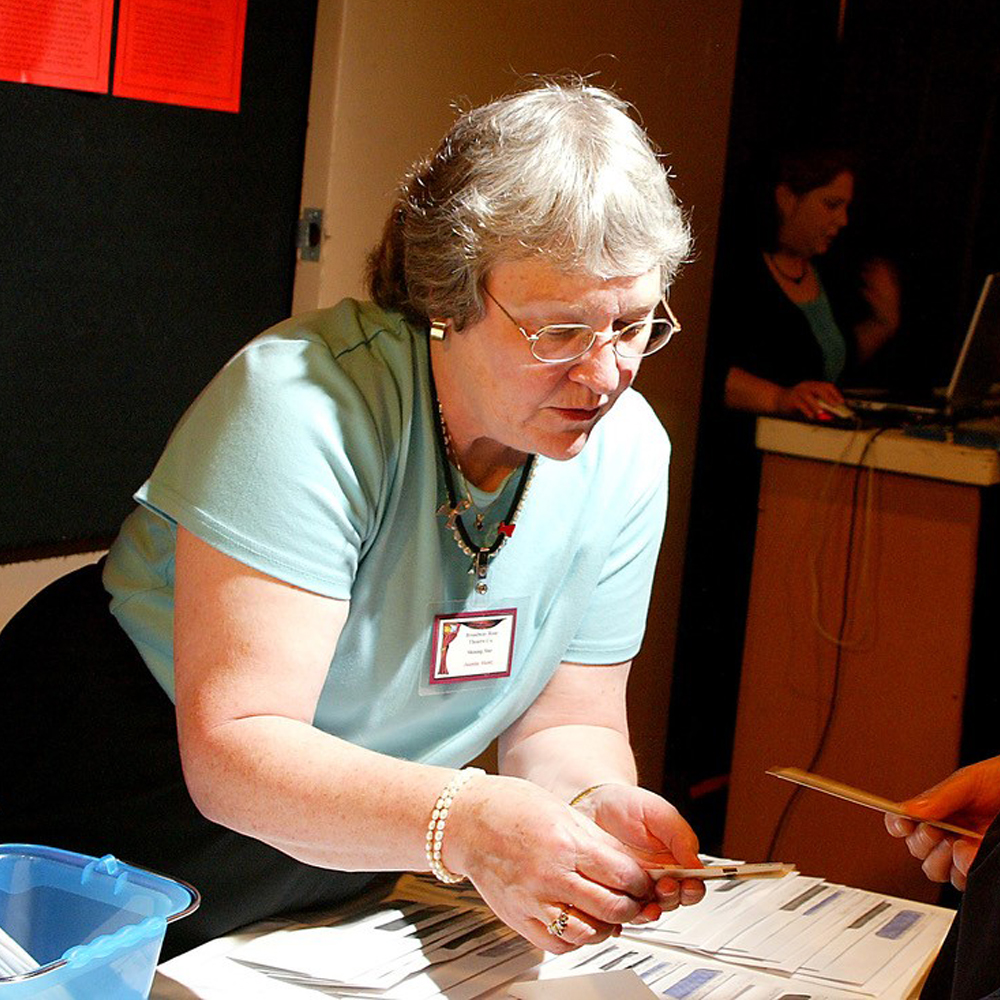 Juanita on the job at Broadway Rose.
Juanita Muntz has been donating her time as a volunteer with Broadway Rose since 1996. Her contributions as a volunteer have been many and varied, including offering medical support at the theater, ushering, house management, and coordinating the recycling efforts at the theater.
Juanita first heard about Broadway Rose when its 1992 opening was announced in the Tigard City newsletter.
"I've always enjoyed musicals, so that caught my interest," Juanita said.
Meet the Artist
LARRY LARSEN, SCENIC DESIGNER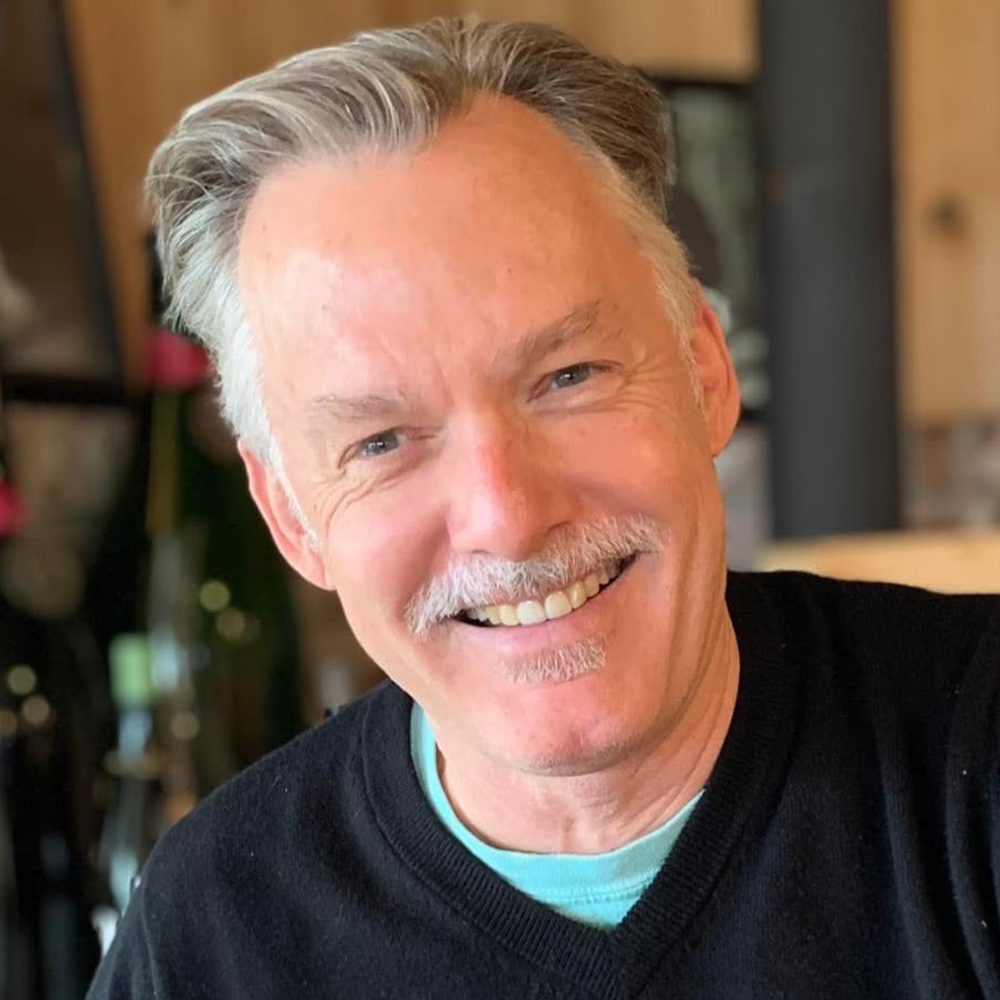 Scenic designer Larry Larsen.
The action of Snapshots: A Musical Scrapbook takes place within just one setting, making the design of the set itself extremely important. Staffer Dani Wright sat down with Larry Larsen, the scenic designer for Snapshots, for a quick Q&A behind the scenes: