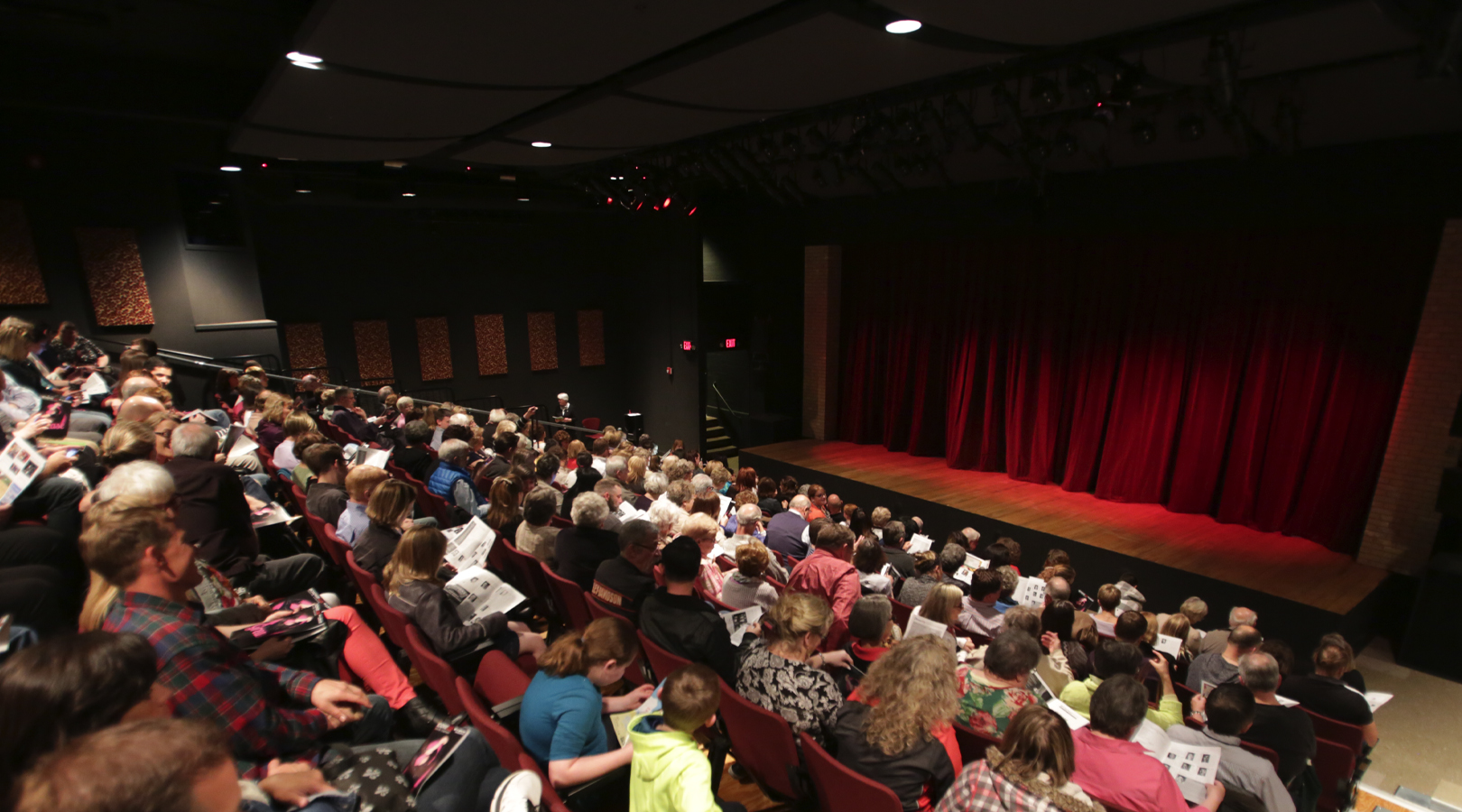 Meet the Staff
BROOKE LARSON, ACCESS MANAGER
Regards from Broadway Rose
Winter 2023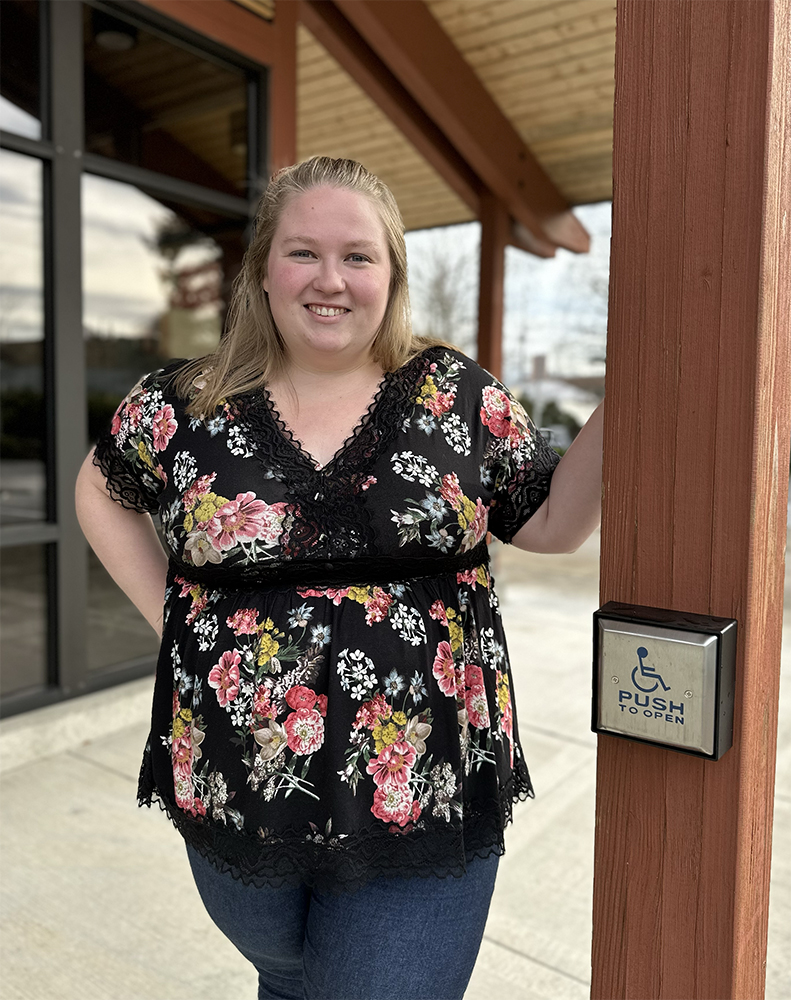 Brooke Larson, access manager and box office associate at Broadway Rose
Brooke Larson was hired as access manager at Broadway Rose in 2021. Her role involves research in ADA requirements and communication of accessibility options to patrons, as well as sharing patron needs with pertinent staff members. "We're not going to turn people away," Brooke said, noting that box office and front of house staff do everything possible to accommodate patron needs as they arise.
Like many here at Broadway Rose, Brooke benefits from an extensive background in drama and theatre. "I've been around theatre most of my life. I was in choir and drama in high school and I performed with the Singing Christmas Tree since I was in sixth grade," said Brooke, "So performing and theater has been in my life for a very long time."
Brooke has at times considered different theatre careers, including directing, teaching and stage managing. "The 18-year-old Brooke who went into college would not even believe that 25-year-old Brooke was working in access and patron services, and I really love it," said Brooke.
Accessibility requests average around 4-6 patrons per performance, with more requests occurring for popular Sunday matinees. Requests range from inquiries on access options for patrons with crutches, canes, walkers, and wheelchairs, to informing the house management of individual patron needs. Patrons may also request the use of blankets, foot stools, booster seats, and armless chairs.
"I really want people to feel comfortable coming to the theater and being able to utilize the programs that they need to enjoy the show. I love theatre so much and I want other people to experience it positively," said Brooke.
In addition, Broadway Rose offers assistive listening devices for use during performances, large print programs, and one audio description per production. Audio descriptions are tailored for individuals who identify as visually impaired, and involve additional narration of physical actions on stage. Brooke provides the audio descriptions live, interspersing descriptions of movement on stage between show dialogue. "I try to be as descriptive as possible in a short amount of time." Brooke said.
Sensory guides are also available for each show, providing information on content and technical elements attendees should be aware of. These details also help patrons to evaluate if a show may be a good fit for younger children to attend.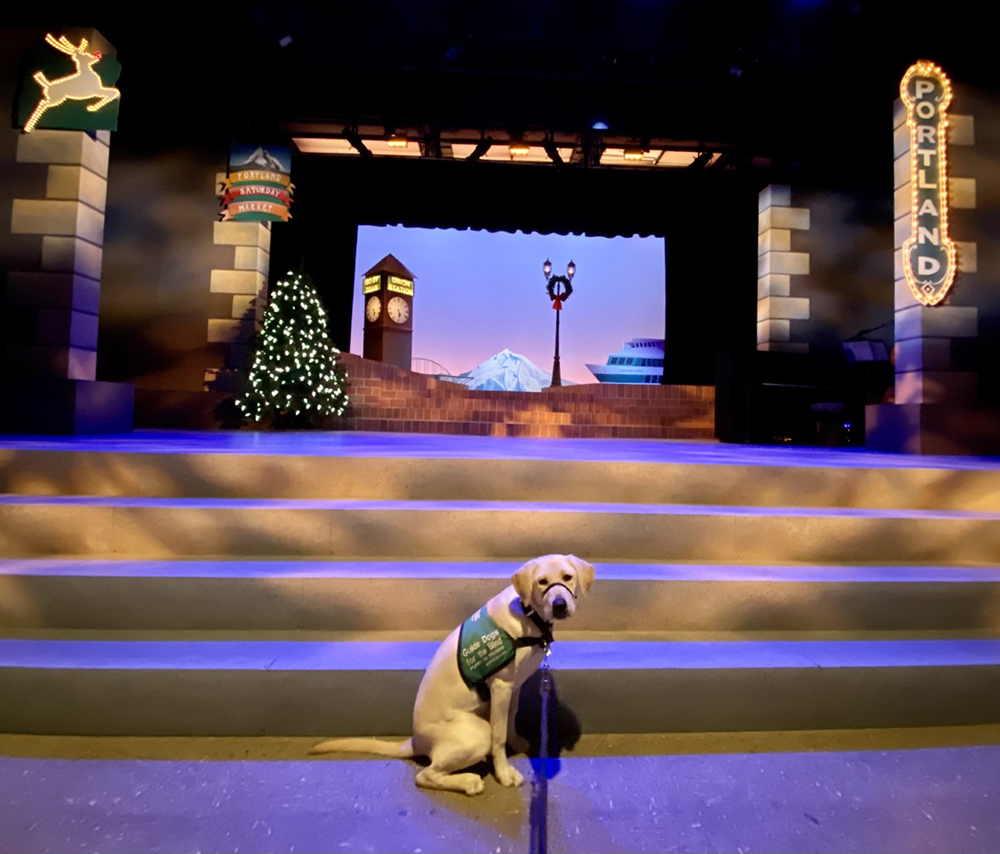 Metzi, a service dog in training at her very first show, A Very Merry PDX-mas
New Automatic Door Improves Accessibility
One of Brooke's latest accessibility projects was the installation of a new automatic door. This enhancement should make it easier for patrons with mobility impairments to access our main lobby.
Brooke initiated the project in June of 2022, and was assisted in her efforts immeasurably by Amy Copeland of Shiels Obletz Johnsen, who also served as project manager for Broadway Rose's 2022 theatre expansion. After researching components and evaluating options, the decision was made to go with Quality Door Service (QDS), with additional support for the project provided by Viking Electric. Installation was completed on January 6, 2023, and Broadway Rose is pleased to offer this accessibility option just in time for our upcoming show Snapshots: A Musical Scrapbook.
Partnership with Guide Dogs for the Blind
Brooke also keeps an eye out for additional opportunities to support patrons, and is currently working on a partnership with Guide Dogs for the Blind. Broadway Rose is planning to make dress rehearsals available by special invitation as a training opportunity for guide dogs. This would give guide dogs in training the opportunity for real world experience in situations with large crowds and tight quarters. Brooke is working on this project with Jenny Collins, a volunteer at Guide Dogs for the Blind.
"Attendance [for these dogs] at cultural events such as live theater is an important piece of preparation for their future job when later paired with an individual who is blind or has low vision," said Jenny. "It's so important for them to have these opportunities and I love Broadway Rose's commitment to accessibility."
Contact Brooke with accessibility questions at brooke@broadwayrose.org.