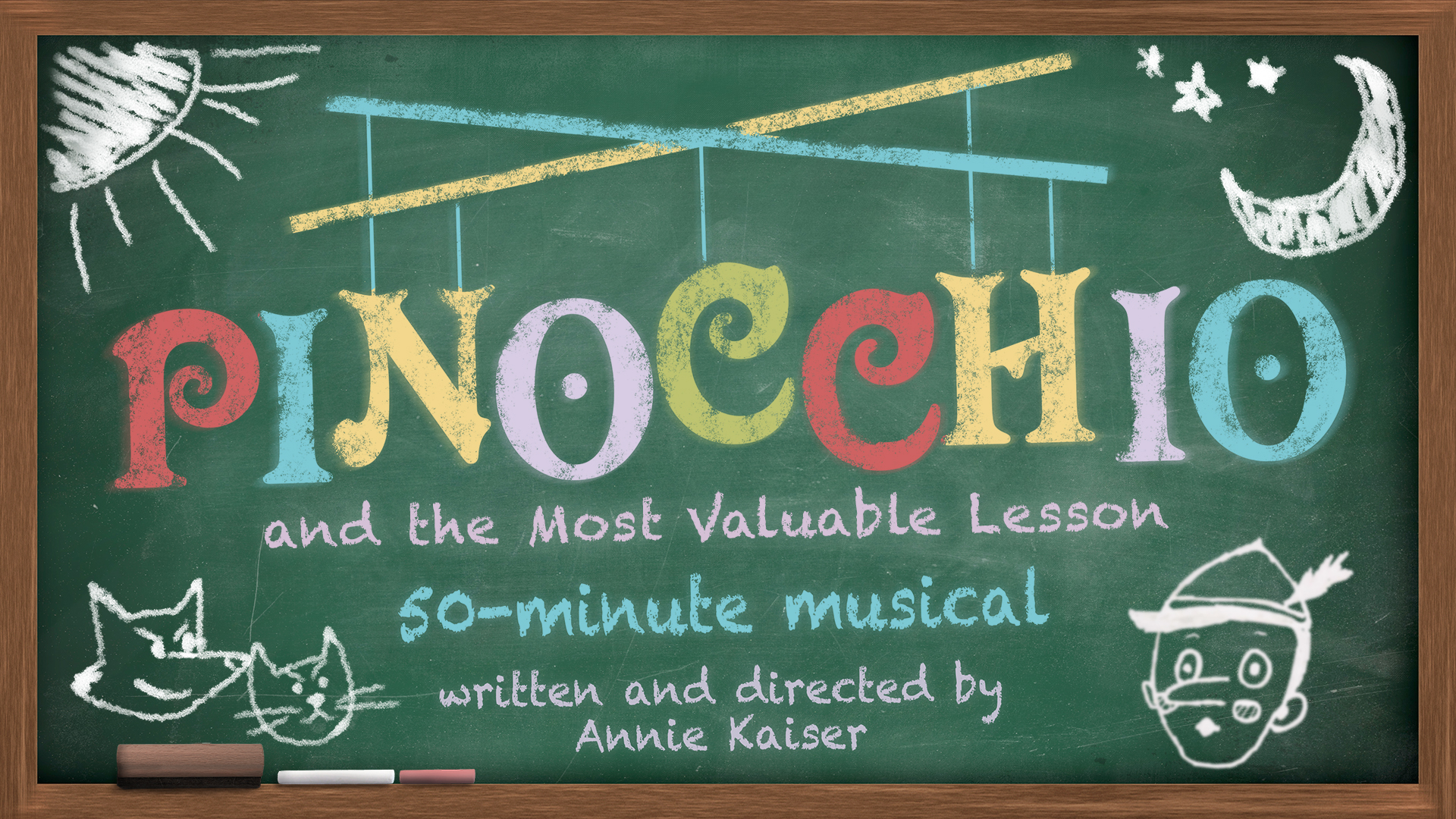 The Story of Pinocchio Continues in Broadway Rose Theatre's New Children's Musical
Tigard, OR – Broadway Rose Theatre Company will produce Pinocchio and the Most Valuable Lesson playing July 19-22 at the Deb Fennell Auditorium. Children of all ages will enjoy this fun musical production, as Pinocchio learns bravery and self-acceptance in a new chapter of this classic tale. Complete with original music and humor, the wooden puppet's adventures start the day before school begins. With the help of Geppetto, his cricket friend, and his schoolteacher, he learns how to face his fears and do what's right in this tale of courage. The show is perfect for little ones who love the theatre and runs approximately 50 minutes with no intermission. The audience has the opportunity to meet the cast after the show. This children's musical features professional actors supported by an ensemble of Broadway Rose drama camp participants. 
Performances held at the Deb Fennell Auditorium located at 9000 SW Durham Road in Tigard. Tickets are $12 for adults and $10 for ages 2-18 (children under two years of age sitting on caretakers' laps are free) and can be purchased by calling the Broadway Rose box office at 503.620.5262 or online at www.broadwayrose.org. Discounts are available for groups of 10 or more. $5 tickets are available for Oregon Trail Card holders through the Arts for All program.
Please contact Alan Anderson, Marketing Director for additional information and interview requests at 503.906.2380 or alan@broadwayrose.org