Broadway Rose Theatre Company's 2020 Season is proudly presented by
Pearson Financial Group



Welcome
Many of our loyal patrons tell us that our annual holiday musical revue is what kicks off their holiday season – it's part of their family tradition. While we are not able to be together in person this year, we hope this streaming production of swingin' Sinatra hits brings a little comfort and joy to you and your loved ones. Because you will be able to enjoy the show in the comfort of your home, perhaps you will enhance your experience and build a fire in the fireplace, snack on some delicious homemade cookies, and pour yourself some hot chocolate or a good stiff eggnog as you celebrate the holidays Sinatra-style.
Thank you for ringing in the holidays with Broadway Rose Theatre. Wishing you a safe and healthy season.
Enjoy the show.
Sharon Maroney                      
Producing Artistic Director
Dan Murphy
Managing Director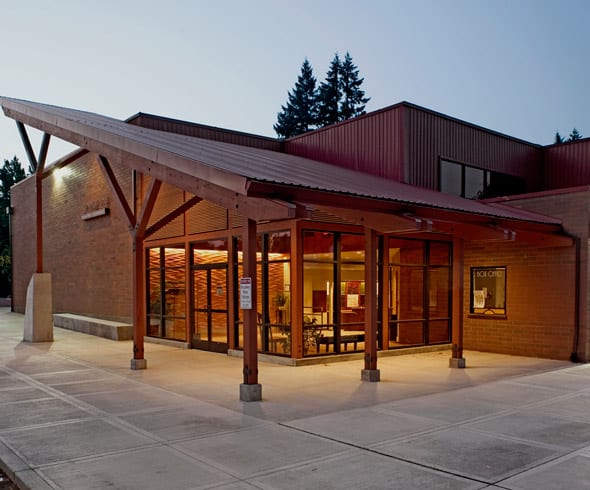 Broadway Rose Theatre Company believes that diversity brings a vital richness and depth to the stories it presents on its stages and that theatre should not just entertain, but expose audiences to new experiences and expand their worldview. It is committed to its work in improving its equity, diversity, and inclusion efforts and fostering an environment where all people are welcome.
About Broadway Rose
Broadway Rose is Oregon's premier musical theatre company, serving the Portland-metro area since 1992. We produce professional musicals year-round in two venues, as well as summer children's musicals, camps, special events, and more. A 501(c)(3) nonprofit organization, Broadway Rose is committed to keeping live theatre affordable and making our productions accessible to all ages and members of the community.
Broadway Rose is a member of the National Alliance for Musical Theatre, Theatre Communications Group, Portland Area Theatre Alliance, and the Westside Cultural Alliance.
Our Mission
Broadway Rose Theatre Company exists to create unparalleled musical theatre experiences that invigorate audiences and enrich our communities.
If you are able, please donate today to help sustain us through this crisis so that we can bring live musical theatre back as soon as it's safe to do so.
CHRISTMAS MY WAY "A Sinatra Holiday Bash"
Created by DAVID GRAPES and TODD OLSON
Book by DAVID GRAPES and TODD OLSON
Musical Arrangements by VINCE DI MURA
First Workshop Production
MusicalFare, Buffalo, NY – December 2002
Directed by Randy Kramer
World Premiere Production
Birmingham Summerfest Cabaret, Birmingham, AL – December 2003
Directed by David Grapes
Special Thanks
K. Dawn Grapes
John Fredo
Streaming is presented by special arrangement with Summerwind Productions.
Streaming is made available through ShowTix4U, a web browser-based video platform.
The videotaping or other video or audio recording of this production is strictly prohibited.
Show Sponsor: CTA Pathology
Hidden Toggle
Malia is thrilled to be back on the Broadway Rose Theatre stage after her most recent perfomance as Susie Dare in Up and Away. Holding a degree in theatre performance from Marymount Manhattan College, she spent her college years performing in New York and went on to tour the nation in the mega-musical Evita as Eva Peron. Returning to New York, she was featured in the "Town Hall: Rising Stars of Broadway" concert. She spent two years in Japan performing as Elphaba in the Universal Studios production of Wicked before returning to Portland. Favorite Portland credits include Fly By Night (Daphne), Carrie: The Musical (Carrie White), Anything Goes (Hope Harcourt), and Heathers: The Musical (Veronica Sawyer).
DAN MURPHY, Director and Choreographer
Dan Murphy is the founding managing director of Broadway Rose Theatre Company. He has directed, choreographed, and/or performed in over 65 productions during the past 29 seasons. His directing work has not only been seen in the greater Portland area but in some of the far reaches of the U.S. including Lancaster, PA; Sanford, NC; Birmingham, AL; and on the Columbia and Mississippi Rivers as well as the Atlantic Ocean. Oh, and at Tualatin High School for the past 18 years.
DARCY WHITE, Music Director
Darcy White is honored to join Broadway Rose for this production of Christmas My Way. She is an award-winning pianist and music director and has worked for many theatre companies in and around Portland, including Portland Center Stage, Lakewood Theatre Company, Live On Stage, Oregon Children's Theatre, and triangle productions! Darcy is a force of nature with a fierce love for the Portland area, great music, and delicious cocktails. She is the founder and artistic director of the popular monthly cabaret series, Cabaret White – www.cabaretwhite.com.
ALLISON DAWE, Costume Designer
Allison Dawe most recently designed costumes at Broadway Rose for Footloose. Other favorite Broadway Rose credits include Mamma Mia!, West Side Story (Portland Area Muscial Theatre Award and Drammy nomination), Band Geeks!, and Plaid Tidings. Allison has designed costumes in Portland for Lakewood Theatre Company, Portland Playhouse (2014 PAMTA Award: Light in the Piazza) and Third Rail Repertory Theatre. In New York, Allison has worked with the Ensemble Studio Theatre, The New School of Drama, Caps Lock Productions, and the New York Musical Theatre Festival. Allison was a 2018 Design Wing Fellow for the Great Plains Theatre Conference PlayLab in Omaha, Nebraska. She is currently the associate costume shop manager at The New School College of Performing Arts in Manhattan. M.F.A. Brooklyn College. www.allisondawe.com
PHIL McBETH, Lighting Designer and Technical Director
Phil is proud to be the resident technical director at Broadway Rose. He has also designed lighting for many shows here, including A 1940s Radio Christmas Carol, Your Holiday Hit Parade, A Very Merry PDX-mas, West Side Story, Grease, and Adrift in Macao. Phil started his career at Sam Barlow High School and went on to college in Seattle at Cornish College of the Arts. Returning to Oregon, he was hired as the technical director at the Majestic Theatre in Corvallis. There he worked on his craft of lighting shows as well as freelance lighting on the side. He worked with Hult Center Resident Dance Company Dance Theatre of Oregon. With DTO he designed over 40 shows at the Hult Center. Phil has also worked with Rainbow Dance, Dance West, Oregon Children's Theatre, Stumptown Stages, Mt. Hood Repertory, Enlightened Theatrics, and of course Broadway Rose. Phil reconnected with the love of his life and married Kimm Roberts the day that Broadway Rose's 2015 production of Grease opened.
BRIAN KARL MOEN, Sound Designer
Brian is proud to be in his fourth year as Broadway Rose's resident sound designer. He also enjoys serving as the sound maintenance and operation engineer/IT and data specialist. Sound design credits include: Broadway Rose's Up and Away, Once (Portland Area Musical Theatre Award), Footloose (Broadway World Portland Award), Guys and Dolls (PAMTA), Mamma Mia! (Broadway World Portland Award), The Addams Family (PAMTA), A Funny Thing Happened on the Way To The Forum (PAMTA), West Side Story (Broadway World Portland Award); Stumptown Stage's A Christmas Carol, Ain't Misbehavin' (PAMTA), Aida; and Elsinore Theatre's Annie Get Your Gun. Outside of the theatre, Brian enjoys spending time with his beautiful wife Andrea and his lovely dog Torvi.
JEFF DUNCAN, Production Manager and Co-Properties Designer
Jeff began his theatre career at Music Theatre International where he worked on developing scripts and trial productions of various 'Broadway Junior' titles and 'Disney Kids' titles in conjunction with Macmillan/McGraw-Hill and was featured as a props specialist on various instructional videos. He was also part of the team that produced the first Junior Theatre Festival with MTI and Atlanta's Theater of the Stars. Jeff joined the Broadway Rose staff in 2014 as production manager and continues to design props on the side. Locally, he has designed props for various productions including Murder for Two, Your Holiday Hit Parade, Whodunit…The Musical, and The World Goes 'Round (Broadway Rose); as well as The Wolves at Portland Playhouse and A Year With Frog & Toad and Ella Enchanted at Oregon Children's Theatre.
LIZ CARLSON, Assistant Production Manager, Co-Properties Designer, and Scenic Painter
Liz is excited to be the props designer for Christmas My Way and is a proud member of the Broadway Rose production staff year-round. Her previous prop design credits for Broadway Rose include Daddy Long Legs, Once, Nunsense, Ordinary Days, Trails, Church Basement Ladies, and The Wizard of Oz. She has previously worked on Into the Woods, A Funny Thing Happened on the Way to the Forum, Company, Beehive, Snow White, Murder for Two, Always…Patsy Cline, and Beauty and the Beast in various capacities here at Broadway Rose over the seasons. Liz also works around the Portland area as a theatrical electrician and scenic artist. She would like to thank her parents for their lifetime support, and Broadway Rose for the many opportunities they have given her to do what she loves most.
JESSICA JUNOR, Stage Manager
This is Jessica's eleventh season working with Broadway Rose; she is the resident stage manager and the master electrician. Jessica is happy to work as a part of the Broadway Rose family. Some shows she has worked on in the past include: Up and Away, It Happened One Christmas, Once, Footloose, Into the Woods, A Grand Night for Singing, Nunsense, A 1940s Radio Christmas Carol, Ordinary Days, Mamma Mia!, Murder for Two, Your Holiday Hit Parade, The Addams Family, Beehive, A Very Merry PDX-mas, Fly By Night, West Side Story, A Taffeta Christmas, Adrift in Macao, Thoroughly Modern Millie, The Music Man, The Bikinis, Plaid Tidings, Cats, Always…Patsy Cline (twice!), The Drowsy Chaperone, Hairspray, Joseph and the Amazing Technicolor Dreamcoat, G.I. Holiday Jukebox, Honky Tonk Angels, and Forbidden Broadway. Jessica is happy to spend any time away from the theatre with her family.
DAVID GRAPES, Co-Creator
David Grapes II is currently a professor of theatre and the director of the School of Theatre Arts and Dance at the University of Northern Colorado in Greeley where he administers one of the country's largest undergraduate theatre programs (340 majors) and serves as the producer for UNC's 72-year-old professional summer stock company, The Little Theatre of the Rockies. David is the creator/co-author (with Todd Olson) of four musical revues: My Way – A Musical Tribute to Frank Sinatra, Christmas My Way – A Sinatra Holiday Bash, Moon River – Johnny Mercer's American Songbook, and I Left My Heart – A Salute to the Music of Tony Bennett, which have been performed at over 200 theatres worldwide. His most recent play Dracula: The Case of the Silver Scream (with Robert Neblett) had its world premiere at Tennessee Repertory Theatre and has received six additional productions since 2003. Born and raised in Parkersburg, West Virginia, David is a graduate of the M.F.A. Theatre Program at the University of North Carolina at Greensboro. He is an active member of the Society of Stage Directors & Choreographers, the Dramatists Guild of America, and Actors' Equity Association.
TODD OLSEN, Co-Creator
Todd Olson is currently the producing artistic director for American Stage Company in St. Petersburg, Florida. Prior to that he spent three seasons as the associate artistic director at Tennessee Repertory Theatre in Nashville where he directed critically-acclaimed productions, winning a dozen annual Nashville "Tennie" Awards for "Best Production" and "Best Director." He received his M.F.A. from The University of North Carolina at Greensboro, and is a graduate from the Institute for Advanced Theatre Training at Harvard where he took classes with David Mamet, Peter Sellars, Andrei Serban, Robert Scanlan, Robert Woodruff, Anna Deveare Smith, and Robert Brustein, among others.
He has taught theatre at Harvard, Vanderbilt, and Boston University, among others. Mr. Olson has directed over 100 plays, musicals, and operas, including Hamlet (Boston Theatre Works), The Winter's Tale, The Seagull, Marie and Bruce, Betrayal, and Coriolanus (A.R.T. Institute/Harvard), and the Hungarian premiere of Sam Shepard's Buried Child. Todd lives in Seminole, Florida with his wife Charlotte and their children Jonas, Corinna and May.
VINCE DI MURA, Composer/Arranger
Vince di Mura is a veteran Jazz musician and musical director; appearing on concert stages and theatres throughout North America, Canada, and Latin America. He has conducted Musical Theatre seasons at The Nederlander Bethesda Theatre, Laguna Playhouse in California, Arkansas Shakespeare Theatre, the Augusta Barn Theatre in Michigan, Bucks County Playhouse, Artpark and Company in Lewiston, N.Y., Tennessee Repertory Company in Nashville, The Asolo Theatre Company, Florida Studio Theatre and American Stage in Florida, Passage Theatre, Act II Playhouse, The Arden Theatre Company in Philadelphia, The Muhlenburg Summer Theatre Festival, and The Little Theatre in the Rockies. He holds fellowships from the William Goldman Foundation, Temple University, Meet the Composer, CEPAC, the Union County Foundation, the New Jersey State Council on the Arts, and the Mid-Atlantic Arts Foundation. Best known for his arrangements of "My Way: A Sinatra Cabaret," (with over 250 productions nationally), Vince has musical directed a slew of productions of the show. In 2005, Vince created full arrangements for American Stage's production of I Left My Heart; A Tribute to Tony Bennett: Licensed by Summerwind Productions; and musical directed the premiere production at American Stage in St. Petersburg, Florida. 
Crew and Additional Talent
Sound Board Operator
MICHELLE STRAHM
Hair and Makeup Design
COURTNEY TEMPLE
Dresser
DAN MURPHY
Video Produced, Directed, and Edited by
MARK DANIELS
Camera Operators
MARK DANIELS
ROB LINDEMANN
JERRY ROUSSELLE
Video Production Assistant
JANICE PAVIK
Run time is approximately 90 minutes.
Content Advisory: Christmas My Way is recommended for ages 13 and older. As was apropos in Sinatra's era, the show includes some sexist and risqué jokes, as well as alcohol use. 
Special Thanks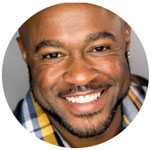 CHARLES COOK
Charles is a stage and film actor and has been featured in musical theatre productions such as Chicago, Rent, Legally Blonde, and La Cage Aux Folles, to name a few. He loves to share his passion for the arts and is very excited to be a part of the Broadway Rose Theatre Company. Fun fact: Charles and his husband Chris have three children, two grandchildren, four dogs, and a cat. Charles is also a prior U.S. Air Force service member and served in Operation Enduring Freedom after 9/11 and Operation Iraqi Freedom. Charles and his husband moved to Portland from Maui, Hawaii, in December 2014 and have since fallen in love with this beautiful community.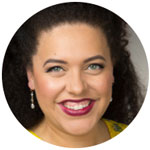 COURTNEY TEMPLE
Courtney is honored to join the cast of Christmas My Way for her debut with Broadway Rose. Courtney has been a professional singer and actress for over 15 years in the Portland area. Courtney's love for the stage started young, performing with her family in Greenidge Family Ministries throughout the West Coast. Courtney now performs for various corporate and private events and she has also been a featured soloist in Portland's Singing Christmas Tree for the past six years at Keller Auditorium.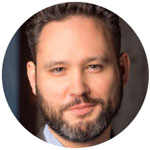 JOE THEISSEN
Joe is honored to be back on the Broadway Rose stage. In addition to his many roles here at Broadway Rose, Joe has worked with Lakewood Theatre Company, Pixie Dust Productions, Oregon Children's Theatre, and the Portland Parks Theatre Program, among others. Joe's Broadway Rose credits include: Jervis Pendleton in Daddy Long Legs, Ronak Fairchild and Others in Up and Away, Nathan Detroit in Guys & Dolls, The Narrator in the Northwest premiere of Fly By Night (2017 Drammy Award), and Gomez Addams in The Addams Family. Other recent appearances include Junie B. Jones (Dad/Mr. Scary/Gladys Gutzman) at Oregon Children's Theatre, Man of La Mancha (Pedro) at Lakewood Theatre Company, Beauty and the Beast (Cogsworth), Billy Elliot (George), and La Cage Aux Folles (Zaza/Albert) at Pixie Dust Productions; and Heathers: The Musical at Staged!/triangle productions!. As a vocalist, Joe has been a soloist with the Trinity Consort and a studio vocalist with Pink Martini and Oregon Catholic Press recordings. Joe holds a B.A. in music theory and composition from Linfield College, and a M.A. in teaching theatre and English from Concordia University. Joe is so grateful to be able to share the stage with his wonderful wife Malia!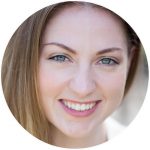 MALIA TIPPETS
Malia is thrilled to be back on the Broadway Rose Theatre stage after her most recent performance as Jerusha Abbott in Daddy Long Legs. Holding a degree in theatre performance from Marymount Manhattan College, she spent her college years performing in New York and went on to tour the nation in the mega-musical Evita as Eva Peron. Returning to New York, she was featured in the "Town Hall: Rising Stars of Broadway" concert. She spent two years in Japan performing as Elphaba in the Universal Studios production of Wicked before returning to Portland. Favorite Portland credits include Fly By Night (Daphne),
Carrie: The Musical (Carrie White), Anything Goes (Hope Harcourt), and Heathers: The Musical (Veronica Sawyer). She feels incredibly lucky to again share both the stage and this crazy life with her husband Joe Theissen.
Musicians
Piano/Conductor
DARCY WHITE
Bass
AMY ROESLER
Drums
TJ ARKO
Musical Numbers
Opening Collage:
"Mistletoe and Holly" (Don Stanford, Henry Sanicola, Frank Sinatra),
"I've Got the World on a String" (Harold Arlen & Ted Koehler),
"Deck the Halls"/"Jingle Bells" (Traditional/Thomas Oliphant)
The Christmas Duets:
"It's Beginning to Look a Lot Like Christmas" (James Pierpont),
"Santa Claus is Coming to Town" (J. Fred Coots & Haven Gillespie)
The Sinatra Solo Set:
"The Man That Got Away" (Harold Arlen, Ira Gershwin)
"Night and Day" (Cole Porter)
"Chicago" (Fred Fisher)
"All of Me" (Gerald Marks, Seymour Simons)
A New York Christmas
"The Christmas Song" (Mel Tormé, Robert Wells)
"Christmas Memories" (Alan and Marilyn Bergman)
"I Heard the Bells on Christmas Day" (Gordon Jenkins, Edward B. Marks
Henry Wadsworth Longfellow)
Closing Medley:
"Witchcraft" (Cy Coleman, Carolyn Leigh)
"All of Nothing at All" (Arthur Altman, Jack Lawrence)
The Memories Medley:
"An Old Fashioned Christmas" (Sammy Cahn, Jimmy Van Heusen)
"The Christmas Waltz" (Sammy Cahn, Jule Styne)
"I'll Be Home for Christmas" (Kim Gannon, Walter Kent)
The Moon Medley:
"I Wished on the Moon" (Dorothy Parker, Ralph Rainger)
"Ol' Devil Moon" (E. Yip Harburg, Burton Lane)
"Oh, You Crazy Moon" (Jimmy Van Heusen, Johnny Burke)
"Fly Me to the Moon" (Bart Howard)
"The Twelve Days of Christmas" (Traditional)
The Winter Medley:
"Let it Snow! Let it Snow! Let it Snow!" (Sammy Cahn, Jule Styne)
"Winter Wonderland" (Dick Smith, Felix Bernard)
"Come Rain or Come Shine" (Johnny Mercer, Harold Arlen)
The Farewell Medley
"Be Careful, It's My Heart" (Irving Berlin)
"You Make Me Feel So Young" (Mack Gordon, Josef Myron)
"I Get a Kick Out of You" (Cole Porter)"
"New York, New York" (John Kander, Fred Ebb)
"Bows and The Christmas Song" (Reprise)
"My Way" (Paul Anka, G. Thibault, Jacques Revaux,
C. Francois)
 Broadway Rose Leadership & Staff 
Broadway Rose Staff
Producing Artistic Director
Sharon Maroney
Managing Director
Dan Murphy
Development
Development Director
deShauna Jones
Development Manager
Joe Theissen
Development Coordinator
Amy Roesler
Marketing
Marketing Director
Alan Anderson
Communications Manager
Emily Dew
Marketing Associate
Michael Miramontes
Administration
General Manager
Paul Jacobs
Community Engagement Coordinator
Amaya Santamaria
IT & Data Specialist
Brian Karl Moen
Patron Services
Patron Services Manager
Tyler Kubat
Patron Services Assistant Manager/Access Manager
Katrina Christiansen
Lead House Manager
Bliss Talbott
Production
Production Manager
Jeff Duncan
Technical Director
Phil McBeth
Resident Stage Manager
Jessica Junor
Assistant Production Manager/Warehouse Manager
Liz Carlson
Sound Maintenance & Operation Engineer
Brian Karl Moen
Board of Directors
Jan Leone, U.S. Bank, retired
President
Bonnie Pavel, Pavelcomm
Vice President
Geoff Dougall, Dougall Conradie LLC
Treasurer

Paul Irvin, arts advocate
Secretary
Tyrene Bada, CRM, arts advocate
Laury Girt, arts advocate
Jeff Knapp, Thomson Reuters
Sharon Maroney, Broadway Rose Theatre Company
Barbara Miller, Neil Kelly
Dan Murphy, Broadway Rose Theatre Company
Harvey Platt, business leader
Resource Council
John L. Cook, CPA
Jennifer Dale, Aldrich
Hannah Dahl, arts advocate
Joan Kingsley, Portland Spirit
Rorie Leone, Washington Trust Bank
Dan Yates, Portland Spirit
Theatre Guild Officers
President
Darold Barrow
Vice President
Pat Stupur
Secretary
Ruth White
Treasurer
Rick Thomas
Donors
Our heartfelt thanks goes to all the contributors who help create the magic you are enjoying onstage.
This list represents operating donations received between October 1, 2019 and November 23, 2020.
Names in bold are members of the Producers' Circle monthly giving program. Producers' Circle members are credited at their annual giving level plus any additional donations.
˚ Denotes a member of the Broadway Rose Theatre Guild.
If your name is missing or incorrect, please contact Amy Roesler at 503.906.2376 or amy@broadwayrose.org.
Thanks go to the additional donors who have donated during this period in amounts less than $50. Every gift helps!
Broadway Rose ($10,000 +)
Anonymous (2)
Bonnie Conger
Lyla J. Husband/Husband Family Fund
of the Oregon Community Foundation
P. Jamieson
Paul & Judy Miller
Marilyn & Ron Nutting
Dorothy Poznanski
Gold Rose ($5,000-$9,999)
Dick & Larraine Brannan°
Bob Dunstan & Gayle Miller
Rich & Carol Heinichen°
Dick & Sally Larsen
Trish Lloyd
Linda & Harry Meyer
Dick & Jane Miller
Pat Reser
The Harold & Arlene Schnitzer CARE
Foundation
Jim & Mim Sturgill
Maren & John Symonds
Karyn Vincent & Erin Olson
Silver Rose ($2,500-$4,999)
Patsy & David Britton°
Rep. Margaret Doherty
Margaret Dragoon & Joe Murrell
Cliff & Lori Elling
Sarah Harlan
Jane Herron
Ron & Kathie Olson
Alex, Lauren & Isabelle Platt
Harvey & Sandy Platt
David & Carol Wright/The Wright Family
Charitable Fund of Fidelity Charitable
Fund
Red Rose ($1,000-$2,499)
Anonymous (7)
Dick & Jan Andersen
Candace Grubesic
Sally & Michael Bacon
Tyrene Bada, CRM
D.R. Barrow°
Cheryl Bittle
CarolLee & Mike Braithwait
Carol Brownlow
Evelyn J. Brzezinski
Mark Clift & Jeff Knapp
John L. & Terri Cook
Judy & Jerry Craig
Colin & Rochelle Deans
Elaine & Dale DeHarpport
Verlene DeRosia
Laura Dionne
Gareth & Lynette Duggan
Paul & Linda Erickson
Randall Fennell
Michael, Barbara & Cindy Gaines
Todd & Laura Gentry
Laury & David Girt
Sharon Gitt
David & Michelle Graham
Sharon & Bev Graver
Jo & Alex Guletsky
Judith A. Heath
Shannon Hillis & David Nichols
Andrew Hoffmann & Linda Morrisson
M.L. Humphreys
Thomas & Mary Jenkins
Gary S. & Carol M. Johnson
Jerry & Lynn Kenyon
Martin & Cindy Kolb
Barbara & Stuart Larson
Rorie & Jan Leone
Jim Marquard & Babetta Chiarito
Jan McFadden
Barbara Miller
Ed & Dana Murphy
Florence & John Olsen
Bonnie & Jim Pavel
Mary Jean Pedersen
Linda & Gary Pope
Marthel Porter
Wayne Potter
Rob & Marilyn Rosenow°
Frank Sampson
Alison Schrupp
Laura Spurrell/Micah Fund of the OCF
Myrl Svela
Suzan Turley°
Kay Vorderstrasse
Ken & Patty Wightman
Pink Rose ($500-$999)
Anonymous (9)
Audrey Adrian
Debra & Stephen Asakawa
Alice Austin
Carol & Paul Budke
Katharine Byerley & Stephen Wood
Laurie Campbell-Leslie
Lyle & Judy Chadwick
Diane & Brian Christensen
Debi Coleman
Jo Collins & David Gisborne
Lois & Ward Cook
Ralph & Barbara Cook
Connie & Dale Denham
Gayle & Art DeRosia
Maggie & John DeRuntz
Geoff Dougall
Marian & Bill Dunlap
Annie & Bill Durham
Paul & Matt Egbert-Irvin
Carol Faber
Ray & Joyce Gee
Linda Gratteri
Lorraine Griffey & Herb Mohn°
Rose Hamilton
Darlene Harper & Joe Meissner
Judy & Jerry Harris
Marilynn & Ralph Helzerman
Duke & Pam Henslee
Heidi Heydlauff
Bill & Doreen Hight
Michael & Suzanne Hiscox
Helen Honse & Bert Cornick
C. Scott Howard
Don Hudson & Susan Cole
Pattie Hunter
Bill & Johanna Jansen°
Karen Johnson & Ulrich Hardt
Chuck Jones
Virginia & Arthur Kayser
Franki Keefe
Robert & Sara Kemp
John Keppel
Robert King & Peggy Phillips
Donna Kloster
Donna & Bill Krauthoefer
Jim & Midge Main
Sharon Maroney & Dan Murphy
Kathy Martin & Lory Humbert
Marilyn & Bob Masters
Nicole Mathes
Mitch & Pam McDougal
Brian McGahren & Larry Ludeking
Linda McGlothlin
Kevin & Chrissie McLaughlin
Paula & Chris Middaugh
Laurie Minger
Carolyn Misa
Ralph & Joy Morgan
Jerry & Mary Morse
Allison Mudrick
Juanita Muntz
Darla Norgren
Patricia C. Paulson-Moore
Mark Pierce
Sue & Duane Pond
Judy Probstfield & Lyle Albro
Craig Prosser & Lorri Froid
Bill Ramirez & Roberta Staff
Gerry & Joann Reese
Sue & Dennis Roshak
Nancy Sahler
Kathy Sampson
Michael Sands & Jane Robinson
David & Julie Sauer
Mary & David Saunders
Rick & Margie Schermerhorn
Jennifer Schulz
Carol Shults
Doug & Teresa Smith
Barney Stein
Larry Strausbaugh
Bliss & Peter Talbott
Kay & Jay Tappan
Gerald & Susan Thompson
Kathleen Thurman
Karmin Tomlinson
Jim & Amy Tsugawa
Mark Tynan
Lee & Lauren Underwood
Lewis & Susan Van Winkle
Sandra Whalley
Dawn & Charlie White
Nancy Wiley
Marty Wine
Trey & Jamie Winthrop
Lanney Wixson
Bryan & Maureen Wolf
Marsha Yandell
Yellow Rose ($250-$499)
Anonymous (12)
Barry Albertson & Robin Leslie
Alan Anderson & Ron Daum
Michele Anderson
Annette Arrieta
Larry & Jan Baker
Vlasta Barber
Tom Bauer, Jr
Joyce & Rick Beadnell
Sandy & Ted Bennett
Diana & Fred Broadwater
Lesley & Kevin Bross
Gretchen Brown
Patsy Bruggere
Diane & Gary Buckley
The Burchfield Family
Cheryl Campbell
Lou & John Chapman
Karly & Paul Condon
Maurine Conzatti
Cristine Corcoran & Ann Sherman
Gloria & Gerry Craig
Libby Crawford
Shirley Crocker
Kathy & Bruce Cunningham
Sherry Curl
Hannah Dahl
Jill Davis
Judy Deal
Craig & Jackie Dirksen
Dan & Karen Edwards
Sherry & Ike Eisenbach
Karen & Peter Emerson
Earl Emery
Barbara Gasuen
Susan Girard
Marsha Goldberg
Beverly Henry
Craig & Marilyn Hermann
Brian & Gayle Hill°
Kathleen Hiller
Christine Howland
Nadine & Sanny Huey
Marilyn K. Hutchison
Jan Jeddeloh
Ann Keddie
Jennifer Keltner
George Kent & Roberta Pierce
Mary & Jerry Kerns
Lori & Bob Kollas
Denise Lane & Mark Prey
Denise Larson
Kittie Larson°
Benjamin Levy
Cindy Linebaugh
Kevin Maroney & Nancy Allen
Margaret Maroney
Karen & Tim Martin
Patty Matsukado
Elizabeth McCann
Kevin & Janell McCartin
Alita & Mike McCleskey
Larry & Carol McCullough
Dan & Adair McGee
The McInnis Family
Debbie Meisinger & Barry Buchanan
Karen Moen
Glenn & Myrna Morgan
Larrie Noble
Terry & Mary Owen
Barbara K. Padden
Jonatha & Greg Paetzhold
Thomas Pansino
Sharron L. Patapoff
Lee Peterson
Jackie & Al Pierce
Wally & Bettsy Preble
George Reay & Sandy Desmond
Andrew Recinos & Peg Cooper
Christie & Gene Rivas
Tracy Stepp & Brent Rogers
Suz & Mick Ruddock°
Janet Schaefer & Jonathan West
Hal & Melita Schmidt
Linda Schnitzer
Pam & Wade Scott
Tom Shipley & Christi Thomas
Robert & Judith Smith
Mary Spickelmier
Erika Steiner
Jan & Greg Strombeck
Fiona Tait
Linda & Sam Talluto
Joe Theissen & Malia Tippets
Alan & Elizabeth Thresher
Beverly Tiedemann
Pegge Tonne
Carol & Robert Tracy
Kathy Tri
Barbara & David Trinka
Trish Lloyd
Ann Uphoff
Ken & Carol VanDomelen
Ralph & Jan Wadleigh
Edythe Westlund
James & Anca Williams
Barbara & Scott Yale
Purple Rose ($100-$249)
Anonymous (22)
Victoria Ailes
Gail Aldridge
Mea Alford
Chuck Amos & Karen Lloyd
GwenEllyn Anderson
Gerald & Lynn Andrews
Colleen & Byron Arndt
Ruthe Ayers
Bob & Sadie Baker
Ron Baker
Ken & Nancy Barker
Katie & Robert Barrow
Diane & Arthur Barry
Alice Bartelt & Paul Moore
Jeanne Beacham
Ann Becker
Dave & Margie Beckett
William Beecroft
Emily Beleele
Mary & Bob Bell
Judy Berglund & Kristina M Berglund
Jan Bergman
Pamela Berta-Petrotta & Anthony Petrotta
Toija Beutler
Jennifer & Chris Birch
Karen Black
Debera Blackburn
Bill & Donnaclaire Blankinship
Kimberly Bown
Lee & Daniel Brixius
Debra Brodie
D B Brown
Joy Brown
Linda & James Browning
Sonia Buist, M.D.
Ilene Burkhardt
Pattianne Carmical
Bennett & Leslie Carter
David & Marcia Chapman
Sherry Chew
Candace Chinick
Sid Clack
Jonathan Clark
Liz & Dick Clark
Jim & Eileen Clarkson°
Vaughna Cochenour
Sandra Combs
Gary Conaway
Nancy Connell
Fred & Rhoda Cooper
Debbie Coryell
Ron & Kitty Crisman
Randy & Terri Crockett
Jan Croeni
Mr. & Mrs. Donald Cronin
Pam Cruckshank
Michael Cunningham
Jocelyn Curry
Rosalie & Burt Czapszys
Jo Ann Dahlke
Bob & Ruth Davidson
David & Kalani Davis
Hilja Davis
Jim Dehning
Layne & Sharon DeLapp
Sally Demos
Brenda & Bill Derville
Patricia & Richard Dery
Lynn DeStefano
Bill & Elaine Deutschman
Emily Devall
Raymond & Nancy Dihle
Eugene & Florence Diloreto
Aaron & David Douglas
The Downes Family
Sharon Downey & Ken Hittle
Robert & Nancy Downie
Wallie & Marian Downs
Frederick Duhring
Donna Duncan
David and Joni Edison
Mildred Kehde Ekberg & Cynthia Ekberg
Beverly Epeneter
Ralph & Nancy Fear
Kent Feldsted
Debbie Fellman
John Ferenz
Lynn Ferguson
Deborah Fisher
Capi Frank
Joan & Bruce Freed
Stacy Freyer
Alice Frost
Martha Fuchs
Janet & Frank Fujitani
Karol Gardner
Sandy & Don Getman
Julie Gillaspy
Sandra Girdler
Peter & Cyndie Glazer
Kay & Lloyd Gooding
Lyn Gordon
John Goveia
Phyllis Greer
Debra Griffin
Tasca Gulick
John Hacker
Bruce & Nancy Hallock
Betty Hanner
Warren Heathman
Chuck & Colleen Hess
Don Hicks
Barbara & Ron Higbee
Maxine & Eric Hoffman
Jane Hogue
Kathryn Holder
John & Jodyne Holloway
Curtis & Darrelyn Holzgang
Ginger Horn
Kenneth & Susan Hornung
Helen & Michael Hortsch
Ruth Howland
Nancy Howton & Cari Casper
M. & Debra Humphrey-Keever
John & Delores Hutcheon
Carol Ihlenburg
Carol Ivey
Roberta Janssen
Paulette Jarvey
Charlotte Jensen
Barbara Johnson
Dennis Johnson
Keith & Janie Johnson
Lynn Johnston
deShauna Jones & John Aarons
Marilyn Jones
William Jones
Susan Judkins
Cynthia Karthas
William Kaufman
Jean Kawaoka
Renus Kelfkens
Larry & Judy Keltner
Michael D Kennedy & Tom Swafford
Susan Kennedy
Nancy Kieburtz
Howard King
Joan Kingsley
Cynthia & Craig Kinnie
Dan & Kelly Kirschner
Noel Klein
Steve Knox
Shawn Koch
Carol Kochenderfer
Joan Koessler & Gerry Delaney
Sonja & Van Kollias
Keith Koplan
Betty Jo Kraus
Jacqueline & Charles Kyle
Gerard Lais & Kathleen Barnett
Jo Lavey
Jan & Bruce Law°
Libbi Layton-Tamiyasu
Jennie & Norman Lee
Patty Lee
Tamara Lemon
Marietta Leppink
Jim & Mary Lewis
Pamela Lewis
Jennifer Lillie
Carleton Lindgren
Barb Long
Carol Loughner
Noreen Lovisone
Christine Mackert
Bonnie Mann
Esta Mapes
Ellen Margolis
Eileen Markson
Dixie & Chuck Marsh
Sally & Francis Marta
Jean & John Martin
Laurie Mathistad
Janet Maurer
Mary McConnel°
Marie McDonnal
Nancy & Pete McGillivray
Scott & Debbi McNiven
Mert & Carolyn Meeker
Carol & Don Merrick
Colleen Mesecher
Matthew Messerly
Lana & Alan Miller
Naomi Miller
Jenny Milligan
Janet & Conrad Moore
Kathryn Moreno
Rachelle & Piers Munro
Magnus Nagase
Judi Melmer
Robert & Susan Nelson
Karla Nielsen
Gretchen Olson
Sallie Olson
Richard Page
Janet Pailthorp
Elizabeth & George Patch
Ron & Dottie Pattee
Lawrence & Marlene Payne
Wendy Peebles
Jim Peerenboom
Alma & Gary Pence
Carolyn & Norman Penner
Mr. & Mrs. Colin Persichetti
Adrianne Peterson
Hannah & James Pick
Jaime Pier
Gail & Stephen Planck
Sue Polzin
Michael Ponder & Bea Davis
George Post
The Qualls Family
Carol Raimundo
Mari Raney°
Ashlie & Richard Rapp
Richard & Mary Raub
Bob Rawson
Linda Ray-Keeney & Gordon Keeney
Merri A. Reamer
Nancy & Richard Renton
Dr. Susan Rieke-Smith
Paula Roberts
Donald & Rosalie Robson
Vera Rojas*°
Norman & Judith Rosenbloom
Lisa Shaw & Weston Roth
Bunny & Jerry Sadis
Jackie Sanders
Jennifer Santamaria
Shari Scales
Dan & Susan Schmidt
Dianne Schneider
Sharon Schneider
Robb Seamans-Ranard
Jay Seger
Beth Self
Lois Shafer
Elise Shearer
Susan Sherborne
Marge & Allan Sherman
Scott Shurts
Fran & Joe Smith
Hillary Smith
Janet V. Smith
Philip Smith
Pamela Sourh
Jennie Spada
Susan Spears
Dick & Leanne Spence
Robert Spencer
Shelley Sperr Hakanson
Janette Sprando
Susan Stark Haydon & Michael Haydon
Mary Stenaros
Patricia Stenaros
Pam & Darrell Sutherland
Bev Swanson°
Karen Swanson
Gary Taliaferro
Brad Telyea
Kathy Teyler Jarrett
David & Katy Thielen
David & Diane Thomas
Marilyn & Rick Thomas°
Susan Auerbach Triplett
Richard Tron
Elizabeth & Robert Tsao
Kristina & James Turney
Mary Turnock
Dave & Lisa Tyler
Mary Tyler
Michelle Underhill
Judith & Jon Vanderbout
Sharon Vieregg
Gary Virgin
George & Marilou Waldmann
Jim & Ann Walsh
Jan Wargo
Raymond Warner
Jan Watt
Linda & Michael Wells
Judith Werner
Greg White
Marianne White
Ruth & Trisha White°
Viki White
Joe & Phyllis Whittington
Victoria Wick
Sharon & Leigh Wilcox
Vicki Williams
Cathy Williamson
Colleen Willis°
Gary & Jane Wong
William Wood
Carole & Gary Wooden
Jon & Jill Woodworth
Marilyn Young
Walda Young
Agnes Zueger
White Rose ($50-$99)
Anonymous (13)
Cathy Croghan Alzner
Kenneth Archibald
Jae Ann Atwood
Joseph & Jennifer Auer
Lynda Bader
Matt Baines
Kristin Bair
John Barber
Kathleen Barneby
James Bassingthwaite
Joanne Bengtson
Dolores Bennett
Howard & Suzanne Berwind
Pamela Bloom
Lynn Boe
Ethelwyn Bowler
Lisa Braun
Jeff Britt & Ken Struckmeier
Donald Browning
Linda Brumder
Dick Butkus
Craig Butler
Laura Cadiz
Leslie Cardwell
Brenda Carpenter
Mary Carr
Diane Carter
Janice Castle
Cari Catlow
Trace Ceccacci
Louise Chambers
Kathy Chandler
Gina Cobb
Joan Corcoran
Dorothy Cowart
Jim Crino
Judy & Ned Cutright
Jennifer Davies
Barbara J. Davis
Christine DeBuhr
Lynn Della
Anthony DeMore
Matt & Gayle Denham
Charla Dent
Emily & Adam Dew
Tory Dittman
Nancy & Stephen Dudley
Rachael Duke
Christine Dunn
Patricia Durovchic
Leslye Epstein
James Fairchild
Grant & Mary Ellen Farr
Mary Fay
Roberta Ferrero
Ginia & Peter Finch
Betty Fleming
Carol Flores
Kristi Foster
Kenneth Fransen
Allen Freauff
Lynn & Myrna Friese
Chris Fruin
Mark & Laura Fryburg
Abraham & Robin Furman
Jim Gabriel
Michael & Jayne Gallagher
Susan Garber
Nan Gatchel
Marie & Michael Gettel-Gilmartin
Diane Giampaoli
Leah Gibbs
Vicki Gideon
Dan & Leslie Gott
Sally Gradin
Barbara Gray
Mary Gregoire
Kristine Gundacker
Ashleigh Gunter
Mary Haise
Judith Hale
Yvonne Hanna
Trisha Harrahill
Sue Harris
Richard Hart
Regina Haruguchi
Margaret Hawkins
Stan & Marilyn Heath
Evelyn Henry
Jill Hibbs
John & Sharon Hinds
Joy & Phil Hirl
Brenda Hogan
Emma Holland
Sue Horn-Caskey
Gary Hoselton
Teresa Huber
Kuon Hunt
Margaret Hurle
Linda Illig
Judy Jacobs
Barbara Janac
Emmanuelle Jarmon
Joann Jeub
Keith Johansen
Patricia Jones
Dale & Barb Jutila
Marion & Bart Kessler
Nadine & Joe Kincaid
Mary Kirk
Patti Kirsch Daggett
Jerome Kleffner
Joan Kloster
Linda & Doug Knight
Kim Knox
Tessy & Bruce Knudsen
William Kroger
Dreenali Krueger
Ellen & Nate Krusi
Bill & Darcy Krusinski
Barbara Kuhn
Lynn Labasan
Cheryl Labavitch
Carol LaBrie & Roger Edwards
Isaac Lamb & Amy Frankel
Mark Larsen
Becky Larson
Julie Le
Cassandra Leone
Beth Levy & Allen Gurney
Steve Levy
Cedric Lindquist
Fay Littlefield
Peggy Luckman
Sheryl Lydon
Barbara Lyons
Alan Lytle & Matthew Alston
Dick Mabee
Mary Mahon
Cindy Marchese
Rowena Marks
Linda & Joseph Marlia
Ellen Maroney
Judith Marquardt
Carla & Herb Matter
Teresa Maxwell
Neil & Mary Pat McGinn
Jean McCormick
William McDonnal
Sandra McHarg
Doug & Sara McKean
Phil & Heather McKnight
Cathi McLain
Florence McMullen
Susan Means
Patricia Miller
Ted & Fran Miller
Michael & Denise Millhollen
Michael & Nic Miramontes
Brian Moen & Andrea Hackett
Fran Moga
Mary Mollway
Paula Moore
Kristen Murphy
Julie Nelson
Sarah Neudeck
Mary Newell
Virginia Nielsen
Eric Nordin
Vana O'Brien
Rosemary Pasteris
Betty Patton
Carol L. Perry
Anne Peterson
Tracy & Twila Petrie
Brenda Powell
Robin & Caris Power
Sadie Pullen°
Candy Puterbaugh
Ben Quintel
Willa Ralphs
Amelia Reed
Anne Reed
Margo Richert
Elizabeth Robin
Todd Robson
Ralph Rogers
Gretchen Root°
William Rose
Charlotte Rubin
Mary Russell
Mary Russell
Carol Rutherford°
Mark Ryan
Annette Saarinen
Shirley Sagerser
Patricia Salimena
Karen & James Sandberg
Michael Scarcella
Bob and Judy Scholz
Maureen & Thomas Schultz
Jayne & Steve Scott
Silverna Scott
Ariel Shattan & Philip Jansen
Hayley Shauklas
Virginia Shipman
Marilyn & Burt Silverman
Maureen Simmonds
Nigel Smith
John Snyder
Noreen Spiegel
Julian Spires
Karen Springer
Susan Statler
Charity Staudenraus
Claudia Sterling
Ronald Stevens
Pat Stupur°
Cathy & Steve Sturtevant
Mary Tagye
Lloyd Thacker
Robert Tinkler
Chris Tippets
Howard & Lois Tobin
Nancy Trotic
Maria Tucker
Krista Ulland
Danielle Valentine
Alan Vargo
Victoria Villarreal
Susan Vonderheit
Glenda Walls
Rick Warren
Rebecca Wassel
Joel & Hilarie Wasserman
Steve & Jocelyn Watters
Mike & Kerry Weaver
Lori Weber
Teresa & William Wenzel
Colleen Westphal
June Wheeler
Jenny Whitmore
Bettirae & Howard Willis
Heather Wilson
Helene Wilson
Kay Winter
Allan Wood
Judi & Roger Worrall
Emilee Yaakola
Lei Zhou
The Encore Club
The Encore Club recognizes individuals who help secure arts funding for future generations by including Broadway Rose in their estate planning.
Encore Club members receive invitations to exclusive Broadway Rose events and permanent inclusion in our programs. If you have included Broadway Rose in your will, please call deShauna Jones at 503.906.2377 so that we may thank you!
Anonymous (2)
Pat Bukieda
Leigh Bunkin*
Linda Clark
Bonnie Conger
Dave & Sharon Cutz
Tony & Raylene Eilers
Paul & Linda Erickson
Geraldine Fohl*
Peggy & Richard Forcier
Lisa Francolini & Bev Wells
Nancy Gilbert*
Heidi Heydlauff
Helen Honse & Bert Cornick
Johanna Jansen
Dick & Sally Larsen
Kittie Larson
Trish Lloyd
Sharon Maroney
Kathy Martin & Lory Humbert
Toraj & Irene Khavari
Gayle Miller
Laurie Minger
Marilyn R. Mulhall
Eugene P. Nelson
Ron & Kathie Olson
Mary A. Owen Charitable Fund
Bill Ramirez & Roberta Staff
Michael Sands & Jane Robinson
Les & Erna Sarasohn
Karyn Vincent & Erin Olson
David & Carol Wright
* Bequest received
How does it work? Naming Broadway Rose in your will is easy. Just include the following text:
"I hereby bequeath to the Broadway Rose Theatre Company, located at P.O. Box 231004, Tigard, OR 97281, a 501 (c)(3) tax-exempt organization with IRS tax identification number 93-1069099, [percentage of estate or dollar amount] to be used as determined by the board of directors."
Corporate Sponsors
Title Sponsor
Pearson Financial Group/Conrad Pearson and Bonnie Conger
Producing Partners
The Boeing Company
Bonnie Conger
Pavelcomm
Portland Spirit
The Times
Curtis T. Thompson, MD & Associates
Print Media Sponsor
The Oregonian
Associate Producing Partners
Copytronix
John L. Cook, CPA
RiverWest Acupuncture
The Greenbrier Companies
Directors' League
Bill Jordan, DMD, PC, Family Dentistry
Buster & Lilly's Doggie Daycare
Friendly Move Management
Minuteman Press of Tigard
Star Players
Coast Pavement Services
Holiday Inn Portland South Wilsonville
HomeStreet Bank
Longbottom Coffee & Tea
Tigard Tire & Auto
Stage Partners
ACE Hardware Progress Ridge
Banning's Restaurant
Landmark Ford Lincoln
McDonald Jacobs
PLA Designs
Matching Employers
Matching Employers
3m
Alaska Airlines/Horizon Airlines
Cambia Health Foundation
Chevron
Delta Dental
Honda
Intel Corporation
Key Bank Foundation
Legacy Health System
Mentor Graphics Foundation
Moda Health
Pacific Power Foundation
Portland General Electric
RLI Charitable Gift Fund via Fidelity Charitable Gift Fund
Rockwell Collins
The Standard
Thomson Reuters
U.S. Bancorp Foundation / U.S. Bank
Foundations
Ellyn Bye/Dream Envision Foundation
The Clark Foundation
The Collins Foundation
Herbert A. Templeton Foundation
Jackson Foundation
Juan Young Trust
The Kinsman Foundation
James F. & Marion L. Miller Foundation
Rose E. Tucker Charitable Trust
Tigard Rotary Foundation
OCF Joseph E. Weston Public
   Foundation
Civic and Government
City of Tigard
Cultural Coalition of Washington County and the Oregon Cultural Trust
The Regional Arts & Culture Council, including support from the City of Portland, Multnomah County and the Arts Education & Access Fund
Tigard-Tualatin School District
Washington County Board of Commissioners/Roy Rogers
Broadway Rose Theatre Company receives support from the Oregon Arts Commission, a state agency funded by the State of Oregon and the National Endowment for the Arts.