Trails • an imaginative musical journey 
Sep. 21 – Oct. 22 
After a dozen years of silence, an unexpected meeting between childhood friends Mike and Seth leads the pair to fulfill a promise made in their youth: to hike the Appalachian Trail together. As they traverse the 2,000 miles from Georgia to Maine, powerful memories surface, leading the men to confront their past, themselves, and the haunting secret that kept them apart for so long.
Captivating audiences with its deeply-moving and inventive tale of love and loyalty combined with an enchanting original score, Trails offers a profound exploration of the lengths we'll go to keep from losing what we cherish the most.
Parental guidance suggested. Content advisories.
Runtime is approximately 1 hour and 45 minutes with no intermission.
Performances held at the Broadway Rose New Stage, 12850 SW Grant Ave., Tigard, OR 97223
Book by CHRISTY HALL
Music by JEFF THOMSON
Lyrics by JORDAN MANN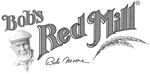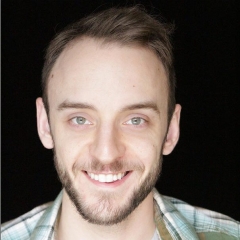 Joel Walker as Seth
Joel Walker is a native of Portland and received his training at Marymount Manhattan College in NYC. Previous credits with Broadway Rose include Company (Peter), Thoroughly Modern Millie (Jimmy Smith), and The Drowsy Chaperone (Robert Martin; Drammy Award). Joel is also a company member with Éowyn Emerald & Dancers (Edinburgh Fringe sellout, 2016) Upcoming: Holiday Inn, and Kiss Me Kate (5th Avenue Theatre).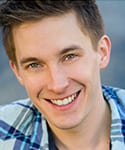 Michael Morrow Hammack as Mike
Michael Morrow Hammack is thrilled to be returning to the Broadway Rose stage where he was last seen as Mitch in Adrift in Macao. Other Portland credits include Frobisher/Thomas Jefferson/Winton/John Reed in Astoria: Part One at Portland Center Stage, and Fabrizzio in The Light in the Piazza with Portland Playhouse. Just before returning home to Portland, Michael created the role of Telemachus in the world premiere of Crown of Shadows: The Wake of Odysseus at Roundhouse Theatre in Washington, DC. Favorite roles include Monty in Violet, Gayman in The Lucky Chance, Tim in Suburbia, and Peter in Sabrina Fair with Ford's Theatre. He holds a B.F.A in Musical Theatre from Webster University's Conservatory of Theatre Arts.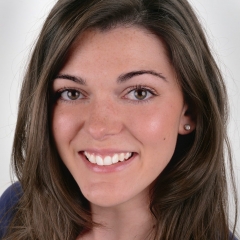 Rachel Lewis as Amy
Rachel is stoked to play with Broadway Rose again this season. She was last seen as the Bride Ancestor in The Addams Family this summer. In June, Rachel completed an acting apprenticeship with The Portland Playhouse and is still riding the waves of inspiration sparked by her experience there. Rachel finds so much joy in making music; you may find her acoustic duets with Quinn on Instagram, and might see her singing with Broadway Rose alumni Ben Tissell this fall. A Florida girl at heart, Rachel is at home here on the west coast.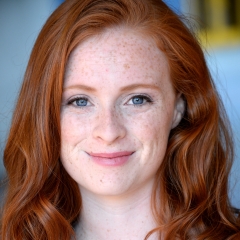 Quinlan Fitzgerald as Ranger Molly / Faith
Quinlan is thrilled to be making her Broadway Rose debut with Trails! Raised just outside of Los Angeles, she received her B.F.A. in acting and B.A. in communication from the University of California, Santa Barbara in June 2015. Shortly after graduation, she moved to Portland as a member of the Portland Playhouse 2015-2016 Acting Apprentice Company. Previous Portland Credits include: The Angry Brigade (Third Rail Repertory Theater), Charles Dickens' A Christmas Carol, Peter and the Starcatcher, You for Me for You (Portland Playhouse), Love's Labour's Lost (PAE).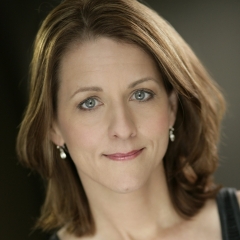 Danielle Weathers as Ranger Rhonda / Mama Harley
Danielle is honored to work with this wonderful cast and creative team. Some previous stage credits include Adrift in Macao (Broadway Rose), Urinetown (Anonymous Theatre Company), Davita's Harp (Jewish Theatre Collaborative), Bus Stop and Tartuffe--Born Again (Broadway Understudy, Circle in the Square Theatre), The Country Wife and Julius Caesar (Shakespeare Theatre of New Jersey), Much Ado About Nothing (Hamptons Shakespeare Festival), Oedipus (American Stage Company), 110 in the Shade (Stumptown). Film/TV: Zilla & Zoe (Independent Film), Grimm (NBC). Danielle is a graduate of the Circle in the Square Professional Theatre School, and Founder/Creative Director of The Reading Parlor, in Portland.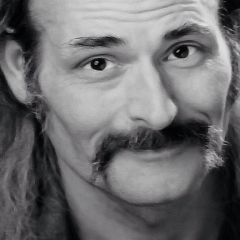 Kevin-Michael Moore as Ranger Dan / Virgil
Kevin-Michael was last seen at Broadway Rose last summer as Erronius in A Funny Thing Happened on the Way to the Forum. Recently he was Major General Stanley in The Pirates of Penzance for Mock's Crest. Kevin has been performing theatre locally and regionally for over thirty years. Highlights include: Inky in The Ghosts of Celilo (PAMTA, best supporting), Sam Byck in Assassins with ART, and Riff Raff in The Rocky Horror Show for triangle productions! Kevin toured nationally with the 3rd Floor Sketch Comedy Group, and can be seen on the little screens in Grimm and Portlandia, and on the big screen in Wild for Fox Spotlight Films. Kevin will reprise his role as Smee in Peter Pan at the Northwest Children's Theater in the Spring.
Show Dates
Thursday, September 21, 7:30 PM PREVIEW

Friday, September 22, 7:30 PM OPENING NIGHT
Saturday, September 23, 7:30 PM
Sunday, September 24, 2:00 PM

Thursday, September 28, 7:30 PM
Friday, September 29, 7:30 PM
Saturday, September 30, 2:00 PM—Post-show talk back*
Saturday, September 30, 7:30 PM
Sunday, October 1, 2:00 PM
Thursday, October 5, 7:30 PM
Friday, October 6, 7:30 PM
Saturday, October 7, 2:00 PM
Saturday, October 7, 7:30 PM
Sunday, October 8, 2:00 PM—Limited Availability
Thursday, October 12, 7:30 PM
Friday, October 13, 7:30 PM
Saturday, October 14, 2:00 PM– Audio description available
Saturday, October 14, 7:30 PM
Sunday, October 15, 2:00 PM
Thursday, October 19, 7:30 PM
Friday, October 20, 7:30 PM
Saturday, October 21, 7:30 PM
Sunday, October 22, 2:00 PM
*Talk-backs are free and open to the public. They begin immediately following the first Saturday matinee performance of the mainstage production, and are held in the theater. You do not have to attend the Broadway Rose production in order to attend the talk-back.
Creative
Directed by Brian Shnipper
Music Direction by Eric Nordin
Assistant Music Director Stephen Cantor
Set Design by Emily Wilken
Costume Design by Brynne Oster-Bainnson
Lighting Design by Carl Faber
Prop Design by Liz Carlson
Sound Design by Brian K. Moen
Stage Manager Miranda Russ
Band
Conductor/Piano Eric Nordin
Percussion Alexandra Geffel
Guitar Eric Vanderwall
Bass Amy Roesler
Violin Chris Fotinakis
News, Reviews, and Buzz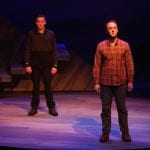 "Trails" @ Broadway Rose
by Kristopher Haines
The Crippled Critic, Oct. 2, 2017
"Trails" has all the expected hallmarks of a  Broadway Rose production: A  surprisingly expansive set, given the intimacy of the theatre, a top-notch cast, and a solid band….Read more.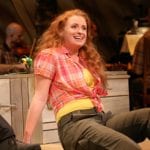 Broadway Rose Helping to Blaze New Trails
by Tina Arth
Westside Theatre Reviews, Sep. 26, 2017
As always with Broadway Rose, the vocals, music, and arrangements are beautifully executed – the harmonies are elaborate and powerful, and the sometimes haunting, sometimes upbeat solos allow each character a full range of expression…Read more.
Trails opens at Broadway Rose
by Judy Nedry
judynedry.com, Sep.25, 2017
The music, conducted by Eric Nordin, ranges from sweet to pleasantly atonal. The action takes place amid a splendidly simple set of raw boards and tree trunks (thank you Emily Wilken and crew!)...Read more.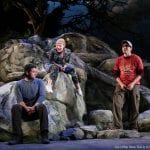 The Journey of a New Musical by Christy Hall, Jordan Mann, and Jeff Thomson Trails has been on a long and complicated journey, much like that of our two protagonists. Now, we are excited for you to experience it here at the Broadway Rose as our musical continues on its way toward journey's end… Read more.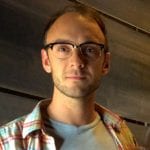 Broadway Rose Actor is Right Where He Wants to Be—For Now
by Barbara Sherman
The Times, Sep. 21, 2017
 "I'm passionate about telling a story with music and action, and this is a cool experience," Walker said. "…it's nice to be working on brand-new material… It's rare for an actor to have that opportunity." Read more.
New Work in Progress: Trails National Alliance for Musical Theatre, 
Jul. 18, 2017 Interview with Dan Murphy
"As soon as the show was licensed for production, we immediately took it off our shortlist and put it in our upcoming season…." Read more.
Director's Note
After reading the script for Trails, the first thing that came to mind – in terms of how to approach the material – was simplicity. Here was a musical that took place on the Appalachian Trail, spanned decades, and had actors playing multiple roles. There were elaborate descriptions of the terrain, a Greek chorus of sorts, and on top of all that, the story jumped back and forth in time in the blink of an eye. For me, this musical called out for a stripped down, less-is-more approach. Let the audience use their imaginations.
Throughout the show, many of the actors play children, and as children we don't need much when we pretend. A stick becomes a sword, a funny voice transforms us into a traveler from a far-off land, and by puffing out our chest we become a warrior.  Children aren't guarded, or self-aware enough to concern themselves with being perceived as ridiculous.  That's something that comes with growing older (and wiser?).  We're told to "grow up" and encouraged to push our feelings down. We put up barriers and muck life up with our need for more. Bigger is always better – which of course is not the case. We forget that sometimes the basics in life are all we need. 
I remind myself of that as we go forward in rehearsals. Strip everything down to what is essential and allow the story to be told as simply as possible. It usually brings out the most creative and honest work possible.