January 23 –  February  23,  2020
Not much happens in Farmtown, USA, home of brothers Joe and Jerry Jessup. So when Joe realizes he has superpowers, he hightails it out of town to seek fame and fortune in "Big City." When he finds trouble instead, jittery Jerry is forced to follow – and their boring life is turned upside down into a rip-roarin' adventure! Toss in an eccentric billionaire, a plucky reporter, and dastardly villains, and you've got one epic tale of the world's FIRST superhero. A musical comedy spoof of comic book crusaders, Up and Away combines old fashioned stage magic with rapid-fire character changes and plot twists to sweep audiences off their feet.
Directed and Choreographed by DAN MURPHY
Music Director JAMES PICK
Book and Lyric by KEVIN HAMMONDS | Music by KRISTIN BAIR
Orchestrations by FRANK GALGANO and MATT CASTLE
Run time is approximately 2 hours and 15 minutes, including one 15-minute intermission.
Performances held at the Broadway Rose New Stage, 12850 SW Grant Avenue, Tigard, OR

Show Sponsor
Bonnie Conger
Show Dates
Thursday, January 23, 7:30 PM PREVIEW
Friday, January 24, 7:30 PM OPENING NIGHT
Saturday, January 25, 7:30 PM
Sunday, January 26, 2:00 PM
Thursday, January 30, 7:30 PM
Friday, January 31, 7:30 PM
Saturday, February 1, 2:00 PM—Post-show talk-back*
Saturday, February 1, 7:30 PM
Sunday, February 2, 2:00 PM—Limited Availability

Thursday, February 6, 7:30 PM
Friday, February 7, 7:30 PM
Saturday, February 8, 2:00 PM
Saturday, February 8, 7:30 PM
Sunday, February 9, 2:00 PM—Limited Availability
Thursday, February 13, 7:30 PM
Friday, February 14, 7:30 PM
Saturday, February 15, 2:00 PM
Saturday, February 15, 7:30 PM
Sunday, February 16, 2:00 PM
Thursday, February 20, 7:30 PM
Friday, February 21, 7:30 PM
Saturday, February 22, 2:00 PM—Audio description available
Saturday, Feburary 22, 7:30 PM
Sunday, February 23, 2:00 PM
*Talk-backs are free and open to the public. They begin immediately following the first Saturday matinee performance of the mainstage production and are held in the theater. You do not have to attend the Broadway Rose production in order to attend the talk-back.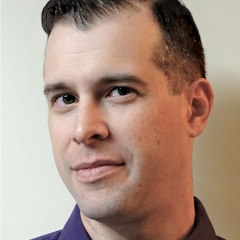 Paul Wrona as Joe Jessup
Paul is thrilled to join this cast and crew for a new adventure! Paul is a native of Chico, California, and returned there last year after a 10-plus year experiment with New York City, where he worked with the front of house team at Jazz at Lincoln Center. In Chico, Paul sings with the Swingshift Big Band and is active in local theatre. Recent shows include Bright Star (Billy Cane) at Theatre on the Ridge in Paradise, and White Christmas (Bob Wallace) at Chico Theater Company.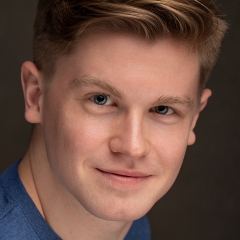 Colin Stephen Kane as Jerry Jessup
Up and Away marks Colin's fourth production here at Broadway Rose, and he is very excited to be returning! He was last seen at Broadway Rose in It Happened One Christmas as part of the quartet, in Mamma Mia! as Eddie and in The Addams Family as Lucas. Other credits: The Rocky Horror Show at Lakewood Theatre Company, The Legend of Georgia McBride and Straight at triangle productions!, Grease at Temple Theatre, and A Year With Frog and Toad at Oregon Children's Theatre (Drammy Award). He has also performed with Profile Theatre, Enlightened Theatrics, Stumptown Stages, Live On Stage, Original Practice Shakespeare Festival, and Theatre Diaspora. Instagram handle: @colinskane.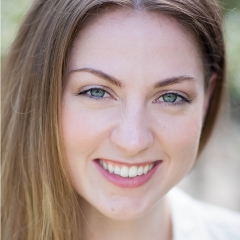 Malia Tippets as Susie Dare
Malia is thrilled to be back on the Broadway Rose Theatre stage. Holding a degree in theatre performance from Marymount Manhattan College, she spent her college years performing in New York and went on to tour the nation in the mega-musical Evita as Eva Peron. Returning to New York, she was featured in the "Town Hall: Rising Stars of Broadway" concert. She spent two years in Japan performing as Elphaba in the Universal Studios production of Wicked before returning to Portland. Favorite Portland credits include Fly By Night (Daphne), Carrie: The Musical (Carrie White), Anything Goes (Hope Harcourt) and Heathers: The Musical (Veronica Sawyer).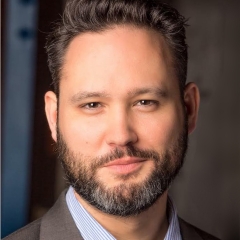 Joe Theissen as Ronak Fairchild and Others
Joe is honored to be back on the Broadway Rose stage. In addition to his many roles here at Broadway Rose, Joe has worked with Lakewood Theatre Company, Pixie Dust Productions, Oregon Children's Theatre, and the Portland Parks Theatre Program, among others. Joe's Broadway Rose credits include: Nathan Detroit in Guys & Dolls, The Narrator in the Northwest premiere of Fly By Night (2017 Drammy Award), and Gomez Addams in The Addams Family. Other recent appearances include Junie B. Jones (Dad/Mr. Scary/Gladys Gutzman) at Oregon Children's Theatre, Man of La Mancha (Pedro) at Lakewood Theatre Company, Beauty and the Beast (Cogsworth), Billy Elliot (George), and La Cage Aux Folles (Zaza/Albert) at Pixie Dust Productions; and Heathers: The Musical at Staged!/triangle productions!. As a vocalist, Joe has been a soloist with the Trinity Consort and a studio vocalist with Pink Martini and Oregon Catholic Press recordings. Joe holds a B.A. in music theory and composition from Linfield College, and a M.A. in teaching theatre and English from Concordia University.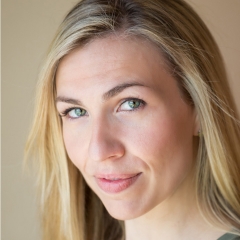 Danielle Valentine as Mother Jessup and Others
A native Oregonian, Danielle is excited to be back for her fourth production at Broadway Rose. You may have seen her recently as Mr. Wormwood in Lakewood's production of Matilda, where she discovered she pulls off a mustache and pompadour hair surprisingly well. Danielle holds a degree in music performance which carries over on-stage and in her passion for working with youth in music and theatre.
Creative
Directed and Choreographed by Dan Murphy
Music Direction by James Pick
Set Design by Reid Thompson
Light Design by Joel Ferraro
Original Costume Design by Leon Dobkowski
Sound Design by Brian K. Moen
Stage Manager Jessica Junor
Assistant Stage Manager Emily Harmon-Watilo
Musicians
James Pick Keyboard 1/Conductor
Brian Michael Keyboard 2
Alex Geffel Percussion
News, Reviews, and Buzz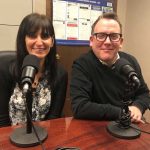 A&E podcast: Special guests Kristin Bair and Kevin Hammond
Washington County A&E Guide, Jan. 30, 2020
Host Gabby Urenda interviews interviews the writers of "Up and Away," a superhero musical playing at the Broadway Rose Theatre in Tigard. Kevin Hammond wrote the book and lyrics,and Kristin Bair wrote the music. Listen now.
BWW Review: UP AND AWAY at Broadway Rose
by Krista Garver
BroadwayWorld.com, Jan. 30, 2020
UP AND AWAY is a fast-moving, Bam! Pow! Splat! of a good time. …Read more.

Heroes and Villains
by Bennett Campbell Ferguson
Oregon ArtsWatch, Jan. 28, 2020
The actors are instrumental in maintaining the play's balance between soulfulness and silliness …Read more.
 

Over the Moon for Up and Away
by Tina Arth
Westside Theatre Reviews, Jan. 28, 2020
Dan Murphy's direction and choreography should be permanently embedded as definitive for future productions – the exuberant, unapologetic silliness left me breathless. …Read more.
There's a new superhero in town!
by Judy Nedry
JudyNedry.com, Jan. 28, 2020
It's fun. It's joyful. And it's laugh-out-loud funny! …Read more.

Up & Away @ Broadway Rose
by Kristopher Haines
The Crippled Critic, Jan. 27, 2020
This light comedy was a welcome respite from some particularly somber productions elsewhere. Let Broadway Rose lift your spirits "Up & Away." … Read more.

Broadway Rose takes this superhero parody 'Up and Away': Review
by Lee Williams
The Oregonian, Jan. 27, 2020
…as much buzzy, zippy fun as a double date with Ant-Man and Wasp…a marvel in the making… Read more.
Director's Note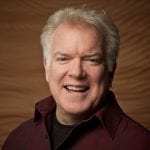 A NOTE FROM THE DIRECTOR: DAN MURPHY
I had the pleasure of seeing the world premiere of Up and Away at Pittsburgh CLO in 2018 with Alan Anderson, Broadway Rose's marketing director, while we were in town for a conference. After the performance, we both thought our audiences would really enjoy this show. It is wonderful to sit in a room full of people all having a good laugh and tapping their toes to the tunes. I was fortunate enough to meet the writers, Kristin and Kevin, who are as nice as they are talented, and immediately this show went on our short list. 
It is so much fun to bring new and newer works to our audiences. I am on the reading committees for two national new musical festivals, through which I read and listen to at least 50 new shows a year.  I get about another 40 submissions directly to my desk.  It is not easy to keep up with all the talent out there! As much as we love presenting classics like My Fair Lady and Hello, Dolly!, we also relish bringing audiences something unknown. My mantra has always been, "Oklahoma! was new once and somebody bought a ticket!" 
I was personally attracted to this show because I felt it really put the comedy in musical comedy. Good comedy is often about taking risks, but hey, Sharon (Broadway Rose co-founder and artistic director) and I started this company rolling the dice over 29 years ago and we've been rolling the dice ever since. Thank you for being here and taking a chance on a new show. Thank you for helping kick off our 29th season. Thank you for supporting local musical theatre.
Behind the Scenes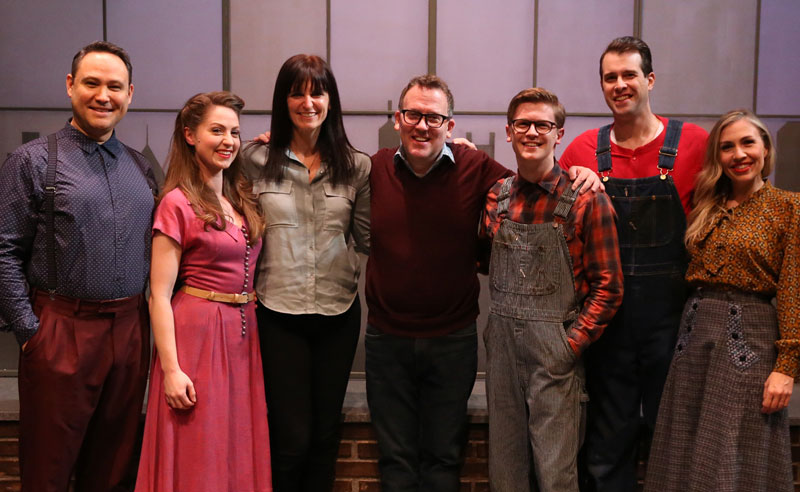 An Interview with the Writers
Broadway Rose's production is the second fully staged production of Up and Away, following its world premiere in 2018 at Pittsburgh CLO. Writers Kevin Hammond and Kristin Bair took a moment to talk about it with us. Read the interview!