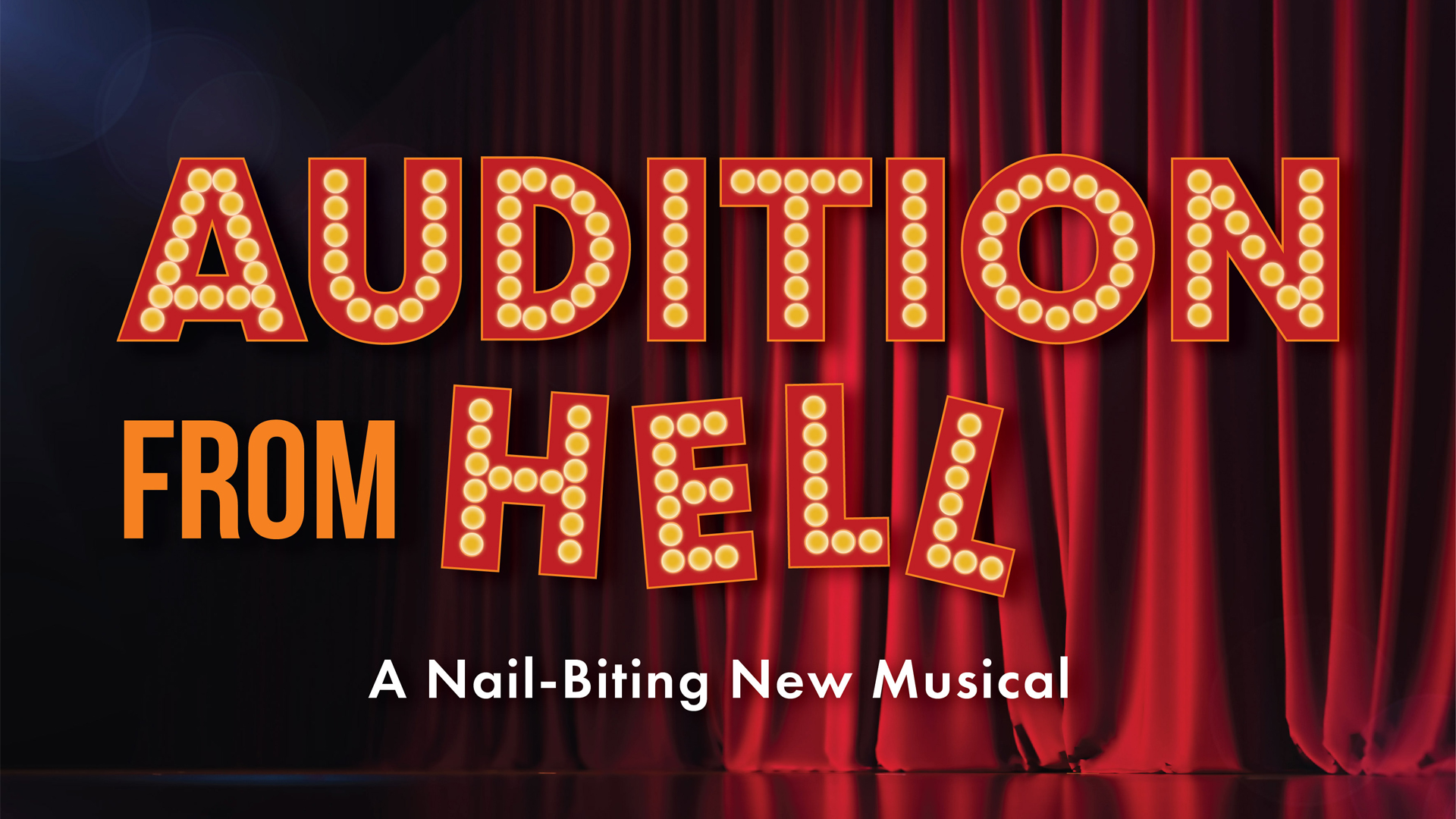 Broadway Rose Theatre Presents Audition From Hell
A nail-biting new musical written by Sharon Maroney
Tigard, OR – Broadway Rose Theatre Company continues its 2023 Season of Fresh Possibilities with Audition From Hell, a new musical by Sharon Maroney. Four seasoned actresses at the top of their game, but slim on prospects, find themselves competing for two parts in an audition room where the situation goes sideways: the director has quit, the producer's losing her nerve, and tempers flare when one of the women confronts another over a betrayal from their past. With original music, this humorous and often heartfelt glimpse behind the curtain shares the highs and lows of the compelling yet brutal nature of show business.
Preview performance is Thursday, April 20, with opening night on Friday, April 21, and performances continuing through May 14. Evening performances are Thursday through Saturday at 7:30 p.m. Matinees are at 2:00 p.m. on Saturday and Sunday. Audio description available at the Saturday matinee on May 13. Performances are held at the Broadway Rose New Stage located at 12850 SW Grant Avenue in Tigard. Tickets are priced from $30 to $50 for adults (depending on date). Tickets in the upper section for ages 6-18 are $20 and ages 19-35 are $25. Discounts are available for groups of 10 or more. $5 tickets are available for Oregon Trail Card holders through the Arts for All program. For a full listing of show performances or to order tickets visit www.broadwayrose.org, call 503.620.5262, or visit the box office at 12850 SW Grant Avenue, Tigard.
Please contact Alan Anderson, Marketing Director for additional information and interview requests at 503.906.2380 or alan@broadwayrose.org